Ladies, Remescar has launched another new awesome product that is the Remescar Crow's Feet! Remescar is a brand from Belgium and well-known for its range of clinically proven treatments to help those who are suffering from eye bags & dark circles, spider veins and scars. 
Many of us are plagued with the problem of having wrinkles around our eyes and it is good to know that there is now a product that works really well on helping to deal with fine lines and wrinkles. Most eye creams do take some time to see the result and the good news is that Remescar Crow's feet works immediately and will help to reduce your crow's feet up to 73% instantly.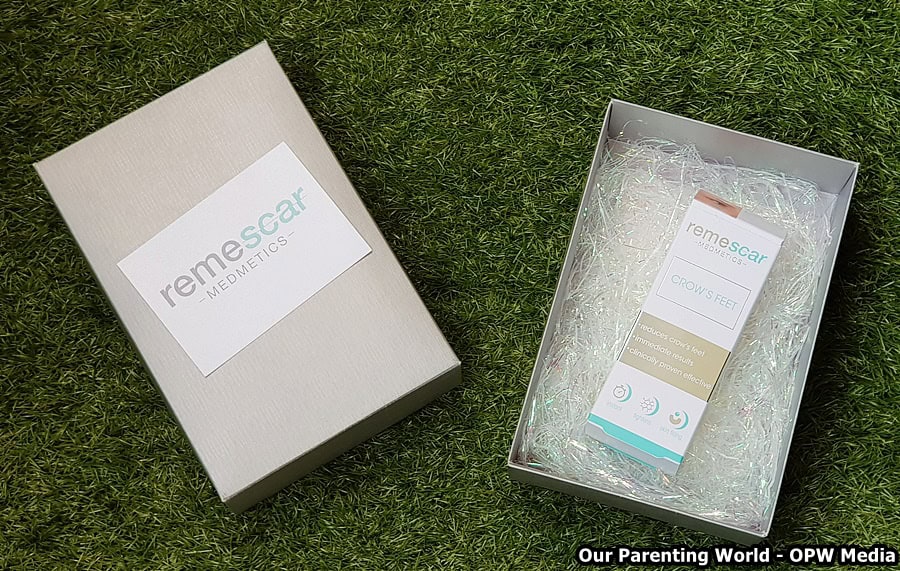 Our eyes are the the window to our souls and we have to know how to take good care of them, having crow's feet around our eyes can make us look older and tired. Now you don't have to resort to fillers or surgery to address this pressing problem, try Remescar Crow's Feet and you will be pleased to see the result instantly.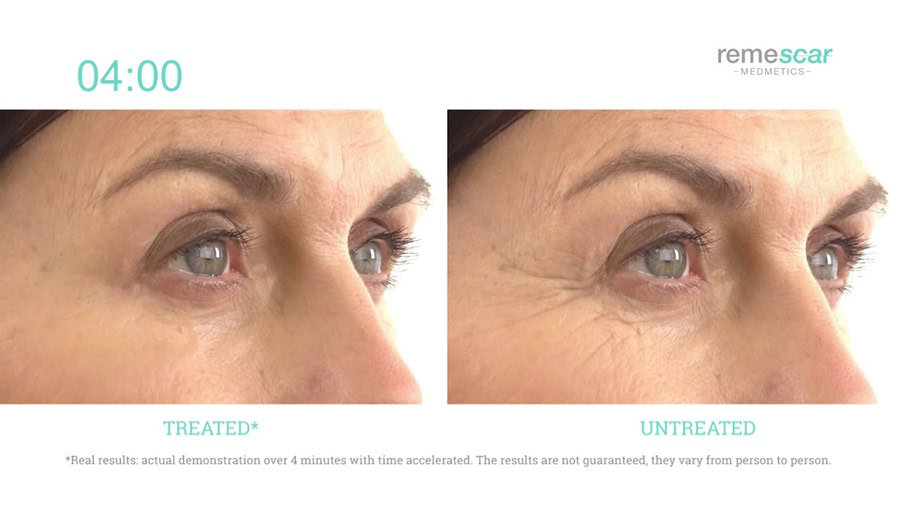 This product is simply amazing and so easy to use! Apply the cream with light gentle tapping motion on your crow's feet until it has been completely absorbed. It helps to reduce the lines with its revolutionary technology eWRINK that works on targeting and tightening the skin structures around the eyes to make the crow's feet look less obvious with just one single application daily! It helps to fill in wrinkles and rejuvenate the skin. After applying, please wait and remain expressionless for 2-3 minutes to allow the product to penetrate and dry up in order to achieve the desired results before you start to apply your make up. 
Remescar Crow's Feet is also good for those who do not have crow's feet yet, it will help to prevent it. That's great! 
How does the product works:
The effectiveness of Remescar Crow's Feet can be attributed to a revolutionary technology known as eWrink – a unique combination of the following active ingredients:
Plant silicones and clay minerals for an instant tightening effect 

Phyto-saccharides, which fill cellular gaps in the skin structure

Myrothamnus flabellifolia, a plant-based ingredient that encourages the regeneration of skin cells 

Concentrated glucoside particles, which increase the metabolic activity in ageing skin cell
Remescar Crow's Feet is priced at SGD$52 and is available at Guardian, SASA, Unity, Watsons, Healthscoop and Redmart.
To find out more, please visit http://remescar.com/en/crow%E2%80%99s-feet
Good News!  Giveaway Alert!
Thanks to Remescar! Now you will have the opportunity to try out Remescar Crow's Feet and see how it works for yourself! We are giving away THREE units of Remescar Crow's Feet worth SGD$52 each to 3 lucky readers to try out this amazing product!
Here's how to enter the giveaway:
1) LIKE and FOLLOW Our Parenting World Facebook Page and Remescar Facebook Page
2) FOLLOW our Instagram at @opwmedia
3) LIKE, SHARE and TAG 5 family and friends to share this Facebook Giveaway Post
* Please set your profile to public, indicate your instagram handle at the Facebook Comment Post and check that all the steps are entered correctly to be eligible for the giveaway.
Hurry, giveaway will close on 22 June at 23:59Hr. Winners will be announced and notified on 25 June, please check this space for winners' announcement.
Thank you and Good Luck! 🙂
Giveaway Closed and Winners Announced, for winners' details, please go to https://www.facebook.com/our.parentingworld/posts/1692434617536789
Terms and Conditions 
Entry into the giveaway contest will be deemed as acceptance of these terms and conditions. The rules of the giveaway contest and how to enter are as follows:
1) The prize is as stated, subject to change and fulfillment by the sponsors. Winners are not allowed to change the prizes. The prize will be non-transferable, non-refundable and non-exchangeable for other products/dates/times. The sponsors reserve the right to amend the competition, substitute any prize or with another of equivalent value without giving notice.
2) All participants have the opportunity to win as long as you have completed and fulfilled all the steps required by the giveaway contest. Please make sure your likes and shares are set to public for verification purposes. Incomplete entries and fake accounts will be disqualified at the discretion of the organisers.
3) Winners of past giveaways in the last one month will not qualify for this giveaway, please wait till after one month from the date that you have won to participate in the current giveaways. 
4) Giveaway contest is open to all Singapore residents with a valid Singapore mailing address
5) The organiser (ourparentingworld.com) is not responsible for inaccurate prize details supplied to any entrant by any third party connected with the giveaway contest by the sponsors.
6) Winners will be notified by email /Facebook/Instagram after the contest has ended. If the winner cannot be contacted or do not claim the prize, we reserve the right to withdraw the prize from the winner and or pick a replacement winner. 
7) The organiser reserves the right to cancel the contest if circumstances arise outside of its control.
8) The sponsor's and the organiser's decision in respect of all matters to do with the giveaway contest will be final and no correspondence will be entered into.
9) Other terms & conditions applied.