We have been recently approached by Remescar, a brand from Belgium to try out its Eye Bags and Dark Circles product. Remescar is well-known for its range of clinically proven treatments to help those who are suffering from eye bags & dark circles, spider veins and scars.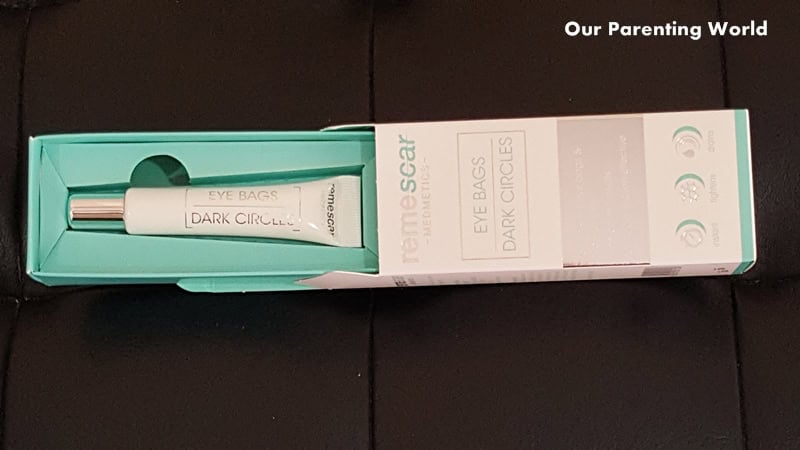 This product is really a godsend! It is very easy to use, just apply gently around the eye area. It helps to give the eyes an instant lift and the dark circles actually look less obvious after a few minutes! You can use the eye cream once a day after your usual moisturiser and eye serum. Please wait for at least 2 minutes to allow the products to penetrate before applying a thin layer of Remescar Eye Bags & Dark Circles and after it is dry, you can start to apply your makeup. 
Remescar Eye Bags & Dark Circles is an instant and effective cream which helps to diminish eye bags and the appearance of dark circles with just one single application per day.
Remescar Product Features:
• Diminishes eye bags & dark circles
• Immediate results (Around 2 minutes)
• Clinically proven effective
• Last for 8-10 hours depends on different people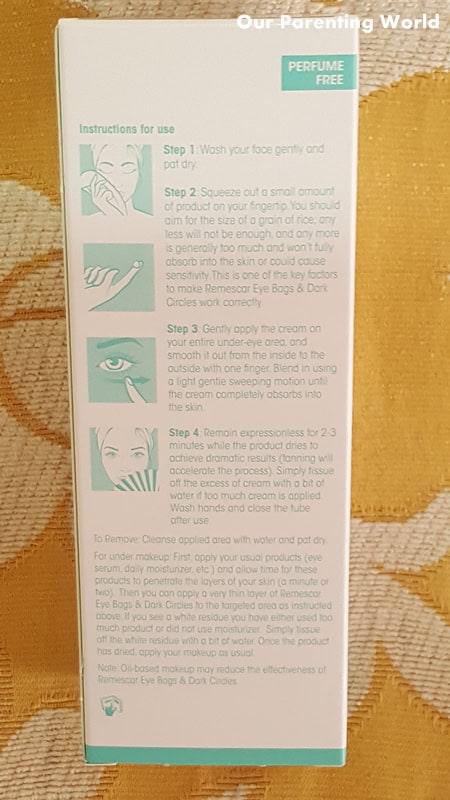 How to Use:
Step 1: Wash your face gently and pat dry
Step 2: Squeeze out a small amount of product on your fingertip. You should aim for the size of a grain of rice; any less will not be enough, and any more is generally too much and won't fully absorb into the skin or could cause sensitivity. This is one of the key factors to make Remescar Eye Bags & Dark Circles work correctly.
Step 3: Gently apply the cream on your entire under-eye area, and smooth it out from the inside to the outside with one finger. Blend in using a light gentle sweeping motion until the cream completely absorbs into the skin.
Step 4: Remain expressionless for 2-3 minutes while the product dries to achieve dramatic results (fanning will accelerate the process). Simply tissue off the excess of cream with a bit of water if too much cream is applied. Wash hands and close the tube after use.
The above video shows how to apply Remescar Eye Bags & Dark Circles, just relax after applying and see how it works in less than 2 minutes! 
It is effective for men too!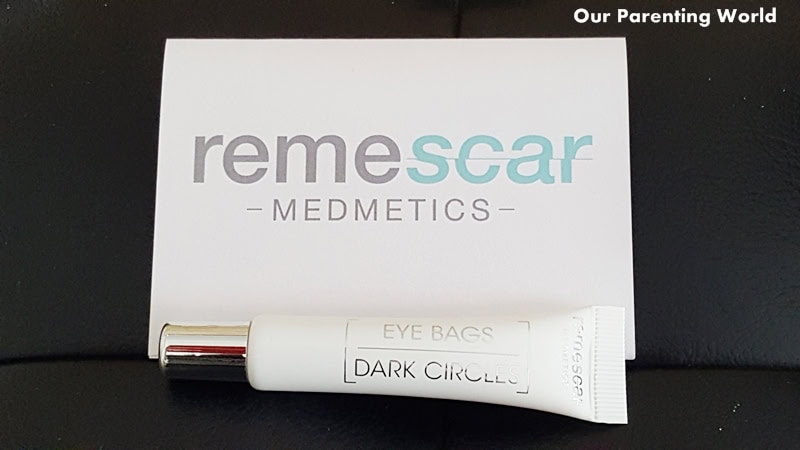 Remescar Eye Bags and Dark Circles is a clinically proven product that provides instant and visible results from the first application. Use it once per day and see how it will help you to reduce eye bags and the appearance of dark circles up to 75% instantly.
Remescar Eye Bags & Dark Circles is priced at $52 and is available at all Sa Sa stores, www.myhealthscoop.com, Redmart and beautiful.me.
Good News!
Our Parenting World will be running the giveaway for Remescar Eye Bags & Dark Circles in March 2017, please stay tuned to our giveaway and stand to win this awesome product!