This school holiday, Otah & Friends – local family entertainment brand will bring little participants on the greatest adventure through Camp Stardust in search of Luckee the Boar. Gather your rescue ropes, safety helmets and embark on a live action game to rescue Luckee!
Beyond the well-loved escape room concepts, Otah & Friends is launching a brand new storytelling adventure for kids – Rescue Luckee! A Live Action Game. The interactive game will ignite the curiosity of young minds, encourage creativity and guide them on the importance of collaboration through a shared challenge. From 21 November, fans of Otah & Friends and members of the public are invited to take on the role of brave rescuers and be led through the new immersive game by live performers.
Mr Tan Weiting, CEO of Lucid Experiences said, "Over the past years, we have seen how Otah and his friends have delighted kids and their families through meaningful play. It's always inspiring to see people having fun in the worlds that we create, and it spurs us on to do even better! The creation of Rescue Luckee! A Live Action Game was developed from our observations of children interacting in our escape rooms. We noticed that kids always have the ability to dream, imagine and add to the stories that we have written. Some even come up with their own roles within the world! So we decided to create a real life adventure game where they could fully roleplay and experience a whole new type of imaginative fun! This experience will be a blast, so come and try it for yourselves!"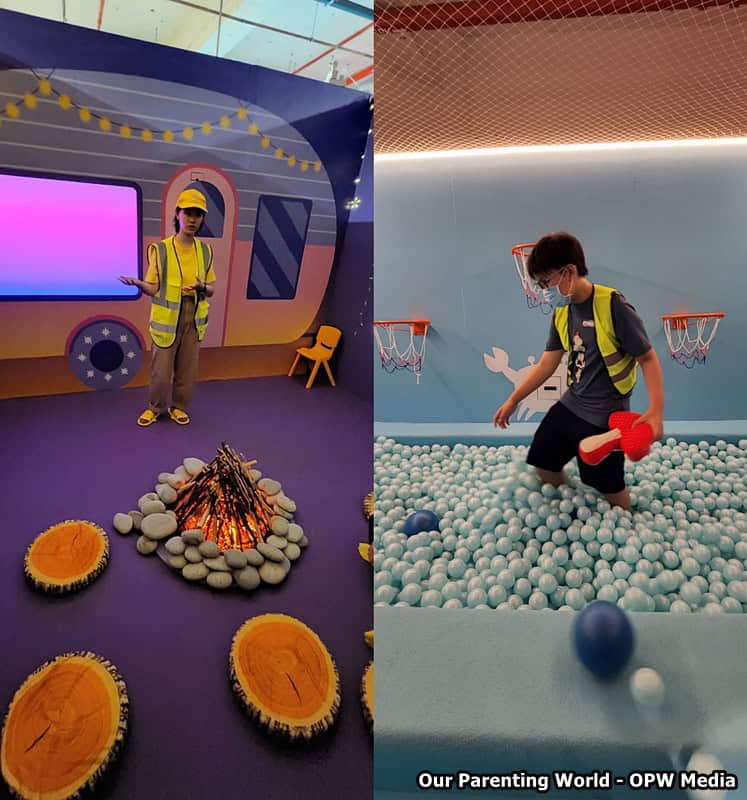 Participants become rescuers in Otah's search and rescue team when embarking on an adventure in rescuing Luckee. Their mission is to find and save Luckee, who went missing while foraging for mushrooms in the forest. Recommended for kids ages 4 to 8, participants will complete mini-physical challenges and craft activities using recycled materials. These tasks are woven seamlessly into the story and each one builds toward the ultimate goal of rescuing Luckee!
The adventure never ends! Participants can bring home pieces of the story in the form of an exclusive Best Rescuer badge and their crafts. Furthermore, the Otah & Friends merchandise line offers an extension to the experience through character plushies, apparel and picture books. If you are lucky, you can also catch larger-than-life mascots of Otah, Billy and Luckee while on your rescue mission to save Luckee!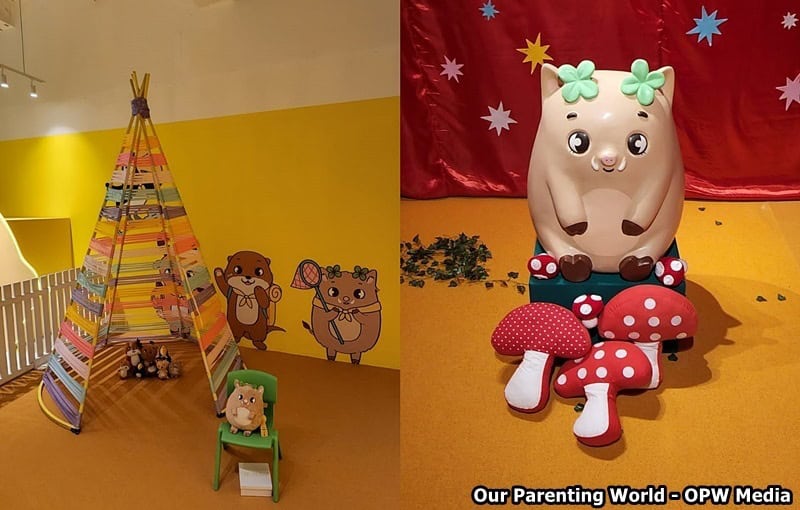 Besides this new experience, Otah & Friends: Go Gai Gai – Hidden Joo Chiat and other workshops are still running. These experiences are created by immersive entertainment company, Lucid Experiences.
Come, join us and participate in this fun, live action adventure to rescue Luckee! 
Ticketing Details
Rescue Luckee! A Live Action Game
Date: 21 November 2022 to 31 December 2022
Opening hours: 10am – 8pm daily, last slot at 7pm
Ticket price: $40/parent-child pair
Venue: 176 Orchard Rd, #03 – 26A The Centrepoint, Singapore 238843
Luckee went missing while foraging in the forest! Join Otah's search & rescue team and help save Luckee!
Experience Highlights:
1-hour of imaginative play and creative storytelling

Includes dress-up, team games, physical challenges, ball pit and craft activities

Guided in small groups by a live performer

Take home a crafted item and an exclusive badge after completing your mission

Option to drop off your kids if they are 4 years old and up
For more information and online ticketing, please go to www.otahandfriends.com.