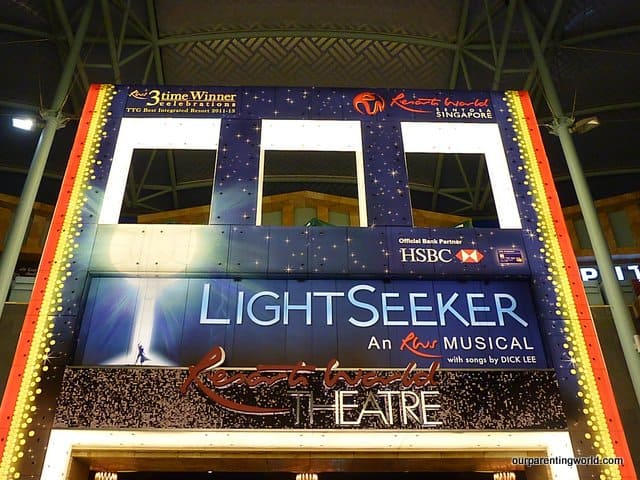 Resorts World Sentosa presents a dazzling, magical and fabulous musical LightSeeker now showing at Resorts World® Theatre till 23 March 2014.
Our Parenting World team is very excited to watch this marvellous production by Singapore very own national pride featuring award-winning veteran in the entertainment industry, Andrea Teo, acclaimed songwriter Dick Lee and their talented team. You can be assured that this is a fantastic musical that is not to be missed!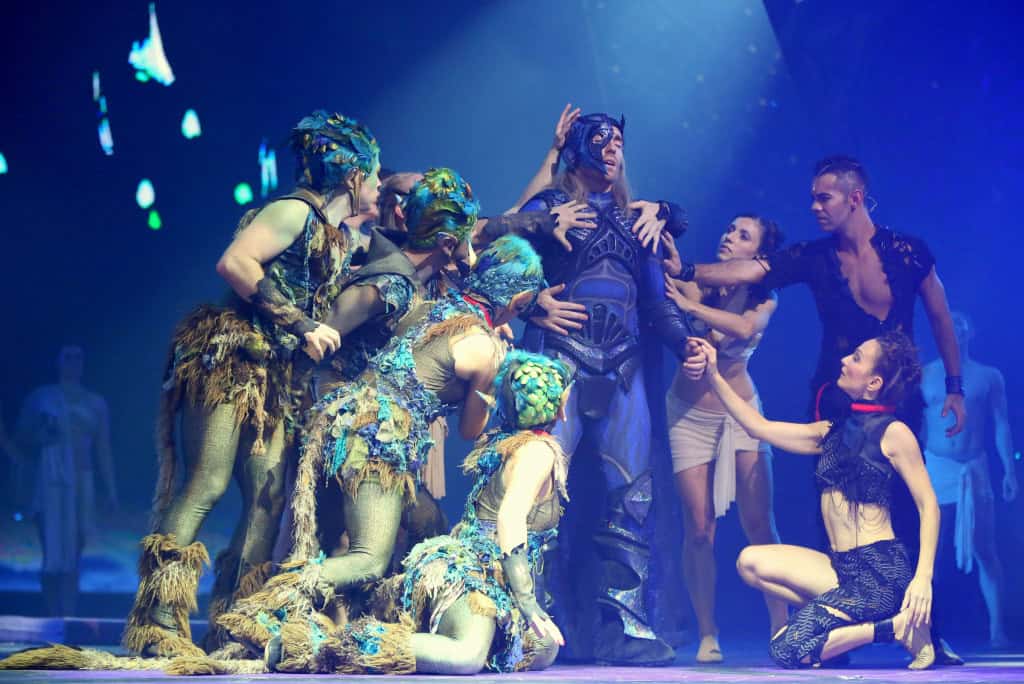 LightSeeker is a story about a magical world, there is a terrifying warrior known as The General who seeks to pursue a precious energy known as The Light which will nourish all life for his Emperor to make him more powerful. In his pursuit of The Light, he captures Nova who has the ability to create The Light. Very soon, he finds that he is not able to control Nova and her presence only make him question the only world that he has ever known. What will he choose in the end, to go back to his own world of darkness or step into a new and better world within The Light. The show is in English and duration is 90 minutes (excluding 20 min intermission). 
Introducing the main casts of the musical: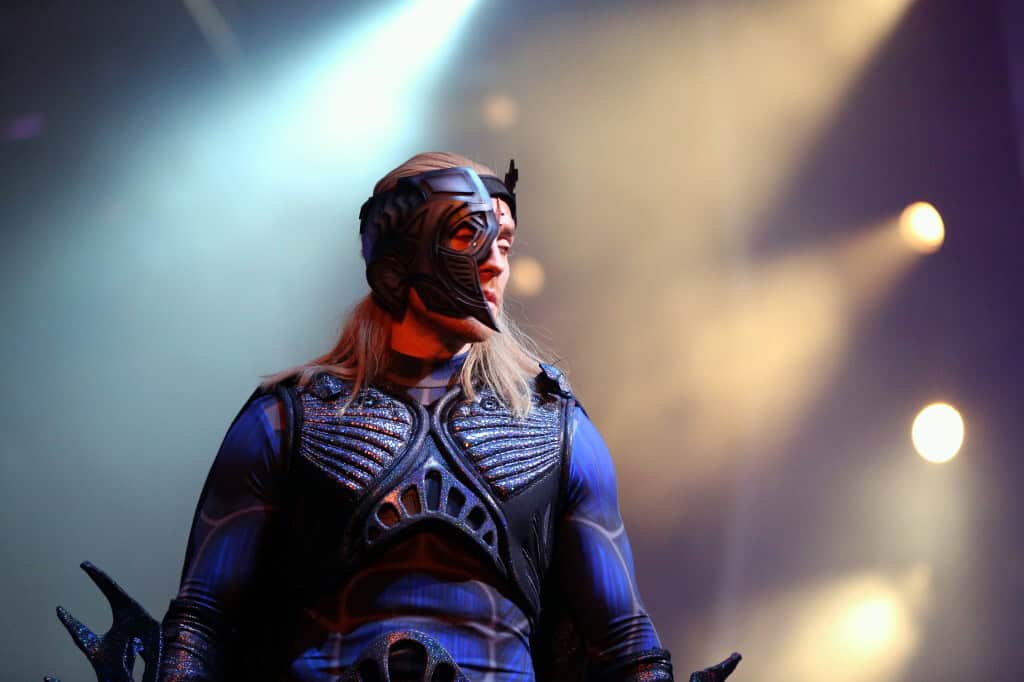 The General, who is the leader of dark army and anti hero chosen by The Emperor to look for the Essence to keep his world going. 
Nova, the spiritual leader of all living beings who has the ability to invoke the Light to bring joy, freedom and euphoria to her followers and give them a sense of empowerment.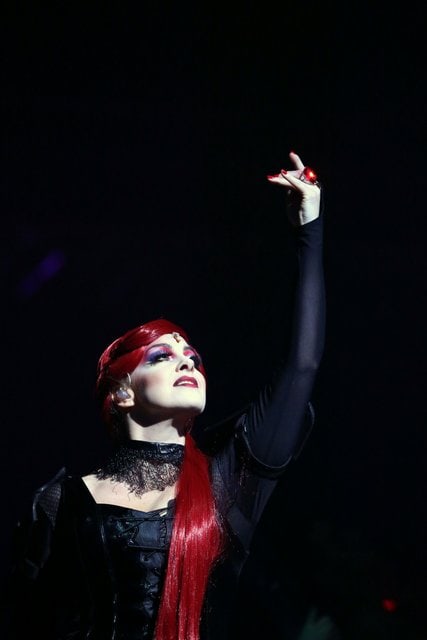 Usha, the daughter of the underworld, who is a seductive and spiteful sorceress. She possess the supernatural ability to extract the Essence from her captives. 
The Emperor has been feeding off the Essence captured by The General and his dark army. Even though his existent was reduced to a formless shifting black hole due to his greed, his reign of fear continues to rule throughout his empire. 
The Imps are lovable, loyal and courageous little creatures. In the musical, they perform lots of acrobatic stunts as they climb and swing around with ease. 
LightSeeker is a multi-million dollar production with original songs composed by award-winning songwriter Dick Lee. The musical is visually stunning with elaborate sets, beautiful costumes and powerful singing.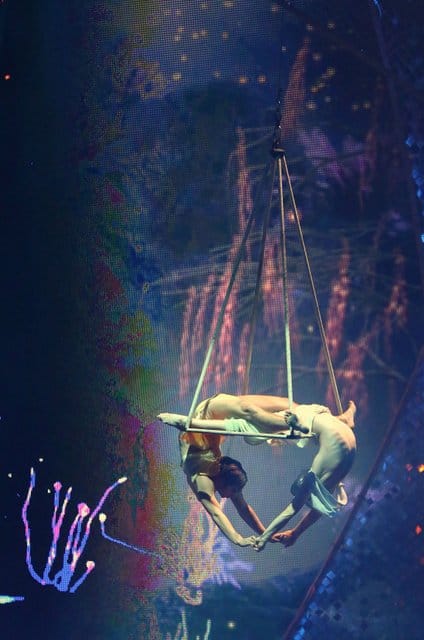 It also showcases jaw dropping acrobatic stunts that amazed the audience that we kept clapping throughout the performances.
All the above photos credited to Resorts World Sentosa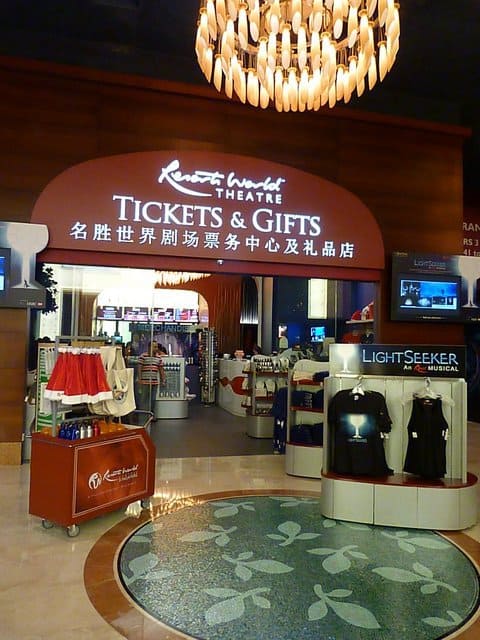 Can't get enough of LightSeeker, there is a wide range of merchandise for you to choose from.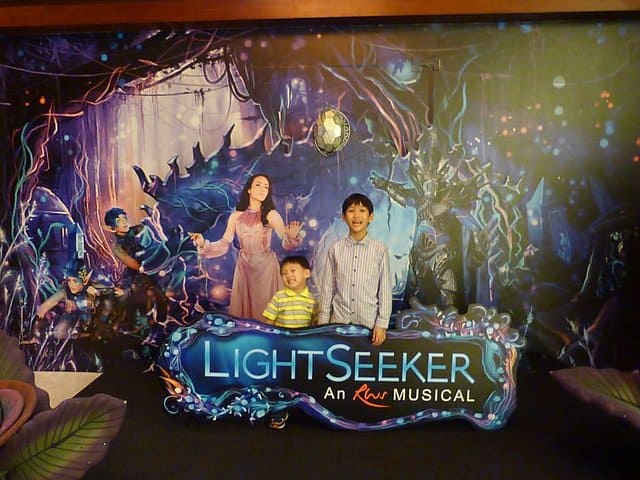 Our Parenting World, Gor Gor and Di Di would like to thank the kind and lovely organisers of Resorts World Sentosa for inviting us and also to everyone in the LightSeeker's cast and team for the spectacular musical! We enjoyed the musical thoroughly and even young children like Gor Gor and Di Di can follow the story and were fascinated with the performances. They were clapping excitedly at the action packed and stunning acrobatic stunts. This musical is suitable for the whole family and for everyone to enjoy. 
Hurry, catch LightSeeker musical before 23 March 2014 and please see the following below for showtime details: 
Date
28 Nov 2013 – 23 Mar 2014 
Time
Mon, Tue, Thur & Fri – 8pm
▸  26 Dec 2013 and 2 Jan 2014 – No Show
Sat & Sun – 3pm & 8pm
▸  14 – 15 Dec 2013, 21 – 22 Dec 2013 – 8pm only 
▸  31 Jan 2014, 1 – 2 Feb 2014 (Chinese New Year) – 8pm only
Wed – No Shows except for the following dates
▸  25 Dec 2013 (Christmas Day) – 3pm only 
▸  1 Jan 2014 (New Year Day) – 3pm only
Please click HERE for more information.