The worldwide phenomenon, Rock of Ages, the musical, with smash hit productions that played in Stockholm, London, Australia, Toronto and still rocking in Las Vegas and on Broadway makes its debut in Singapore from now till 24 August 2014 at Resorts World Theatre, Resorts World Sentosa.
Rock of Ages is a love story set in 1987 on the Sunset Strip about Drew Boley, an aspiring rocker boy from South Detroit and Sherrie Christian, a small-town girl, who just arrived from Paola, Kansas hoping to make it big in acting. Both of them met in Los Angeles's most famous rock club, they have dreams of making it big and fell in love. 
This worldwide party musical is a Five-time Tony Award® nominated smash hit features a mix of 28 rockin' 80's tunes including "Don't Stop Believin", "We Built This City", "The Final Countdown", "Wanted Dead or Alive", "Here I Go Again", "Harden My Heart", "Can't Fight this Feeling", "Renegade" and "I Want To Know What Love Is". It is a love story told through the mind blowing, face-melting hits of Journey, Night Ranger, Styx, Reo Speedwagon, Pat Benatar, Twisted Sister, Poison, Asia, Whitesnake and many more.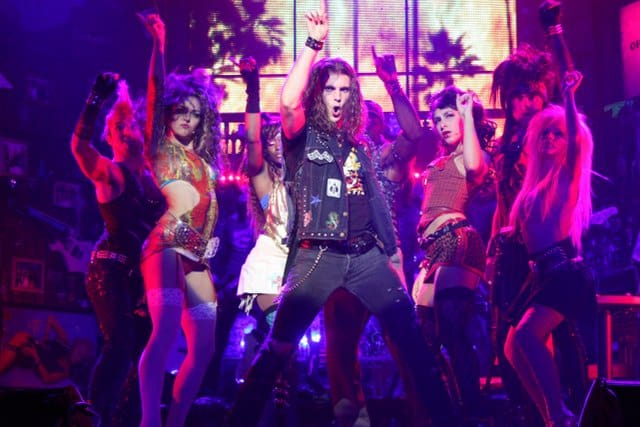 Photo credit: Rock of Ages
Actor and musician, Dominique Scott gives outstanding performances as Drew Boley, the leading man of the musical. He impresses the audience with his strong vocals and dances with glam-rock musical style.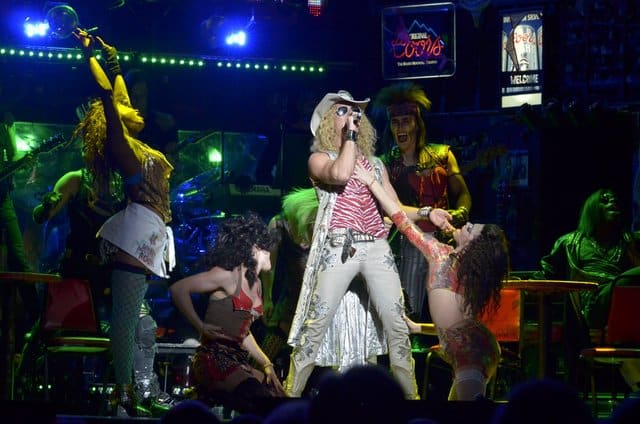 Photo credit: Rock of Ages
Joshua Hobbs as Stacee Jaxx, his character will dazzle the audience with his sleazy rock star's tight white pants, cowboy hat, cowboy boots and zebra-print shirt. He lives up to his character of aiming to make women go crazy upon seeing him with his sleazy dances and alluring singing.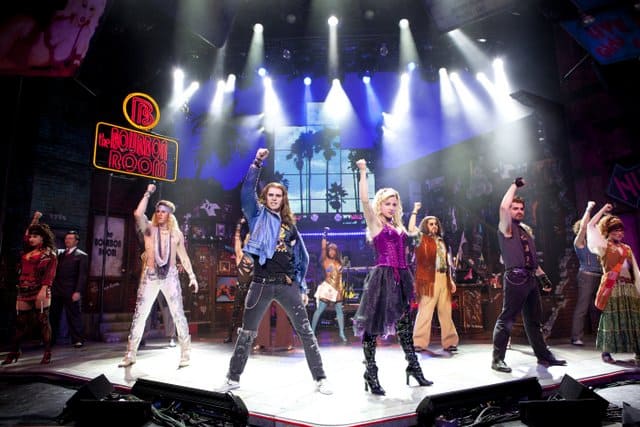 Photo credit: Rock of Ages
Shannon Mullen as Sherrie Christian, the leading lady of the musical. She portrays her role perfectly from her transition as an innocent naive girl to a sassy stripper. Shannon gives powerful rendition of bluesy ballads that bring much delight to the audience.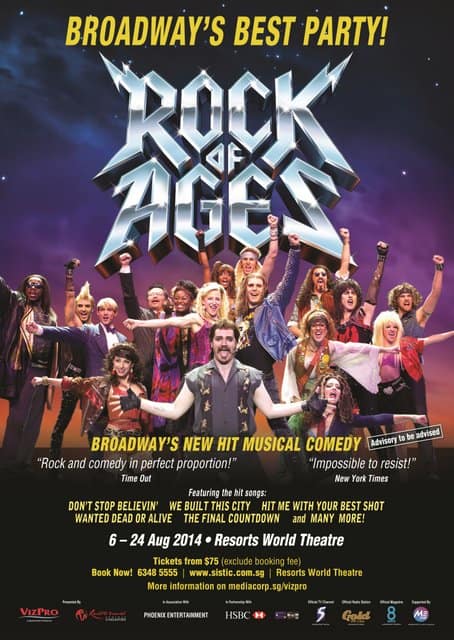 Our Parenting World team attended the Rock of Ages Musical and enjoyed the musical immensely. The show is full of high energy, flashing lights, loud music with live band onstage that aim to bring audience to their feet to dance and sing along. 
This show is not just about showcasing the 80s rock music, it comes with a good story line with hilarious comedy that bring lots of good laughs and fun throughout the show. The actors/actresses are amazing and performed their respective roles to perfection. 
Overall the singing is phenomenal especially for those of you who enjoyed the 80s rock music, this musical is for you! Hit songs such as "Don't Stop Believin", "We Built This City", "The Final Countdown", "Wanted Dead or Alive", "Here I Go Again", "Can't Fight This Feeling" and "I Want To Know What Love Is" are performed throughout the musical. What a sensation experiences of listening to all the greatest songs of the 80s all in one show!
This musical is highly entertaining and will remind you of the golden days of classic rock songs. It is a must see and you won't regret it. Hurry catch it before it runs its end on the 24 of August 2014!
Please take note that the musical contains some sexy and immature content that is not suitable for children below 12 years old. 
Additional Information:
The musical is performed in English and approximately at 2 hours 15 minutes with 20 minutes interval.
Event Date
Wednesday, 6 to Sunday, 24 August 2014
Tuesday – Friday, 8pm
Saturday & Sunday, 1pm & 8pm
Venue
Resorts World Theatre, Resorts World Sentosa
Ticket Pricing
(Excludes Booking Fee)
Standard : S$165, S$145, S$125, S$85
VIP : S$175
Restricted View : S$85, S$75
Booking Channels :  6348 5555  |  www.sistic.com.sg  |  Resorts World Theatre