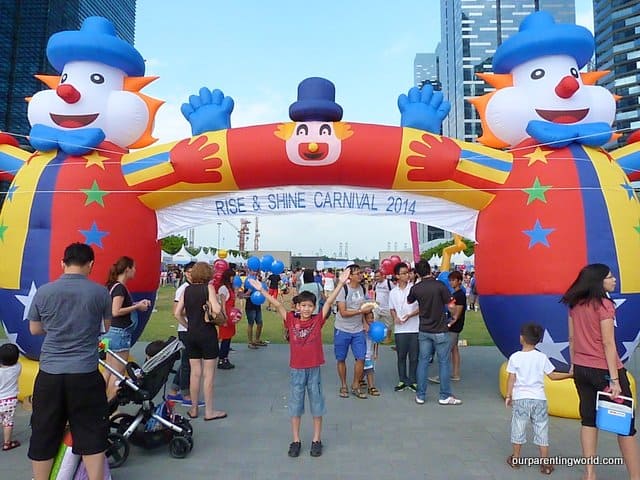 Yay! Our Parenting World, Gor Gor and Di Di are looking forward to Rise & Shine Breakfast Carnival after having attended last year event which was so successful that it set the record for the largest breakfast picnic turnout in Singapore! 
The night before, the boys slept early so that they can wake up earlier in the morning to go down to The [email protected] Bay at 8am to attend this highly anticipated breakfast event.
There are lots of activities to keep the children entertained. Some of the kids' favourites, are the colourful and bouncy castles.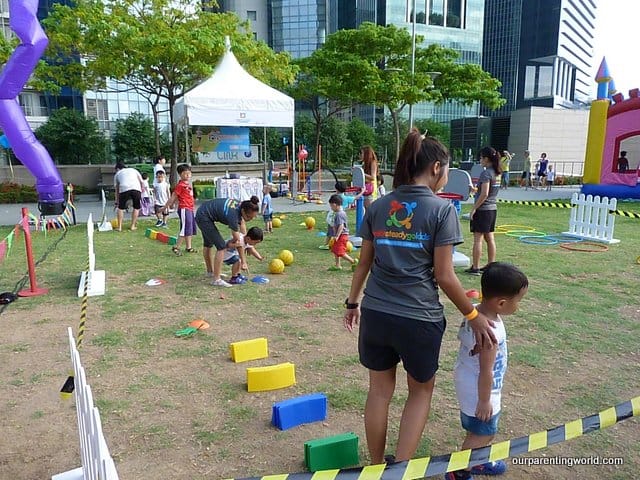 With the excitement coming from 2014 FIFA World Cup, kids can have a feel of being a soccer player by taking part in the sports trial from Ready Steady Go Kids.

Lots of fabulous deals and promotions can be found at Rise & Shine Live Great Carnival which includes the popular family favourite destination, Port of the Lost Wonders, Sentosa.
Port of the Lost Wonder, Sentosa is one of Gor Gor's and Di Di's favorite kids club especially its water play and bubbles party and they had just visited the place recently. 
One of the more popular booths with children is Doc's toys clinic where children can bring their toys for a check-up to redeem a Doc McStuffins goody bag.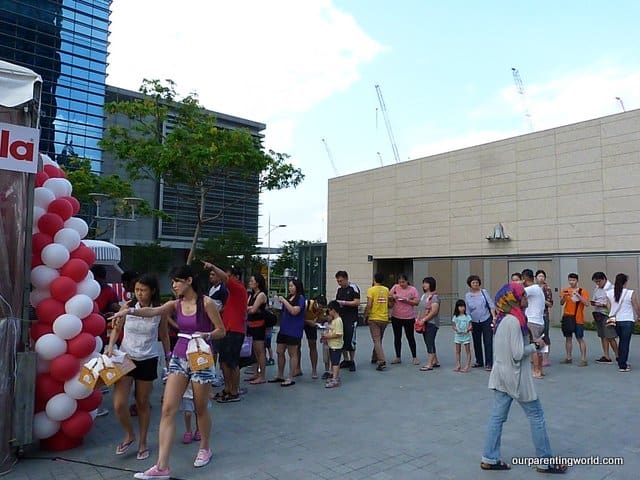 Another popular booth with long queue is Nutella which is the boys' favorite breakfast spread! 
Nutella is Rise & Shine Carnival's sponsor and participants queue up to redeem their Nutella breakfast kit.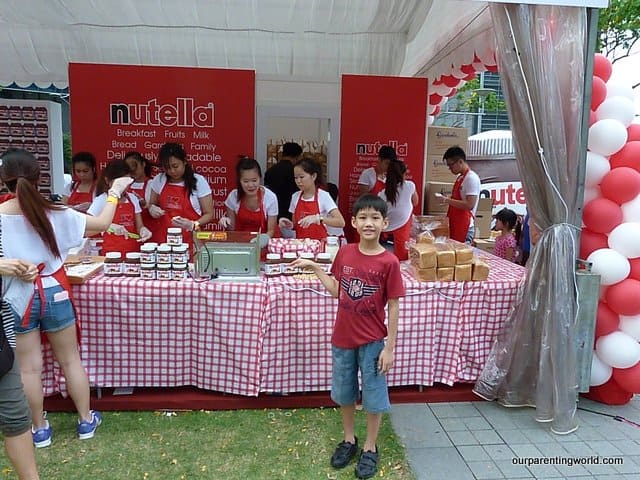 Nutella's helpers working hard to give out the breakfast kits and samplers to the crowd at the carnival.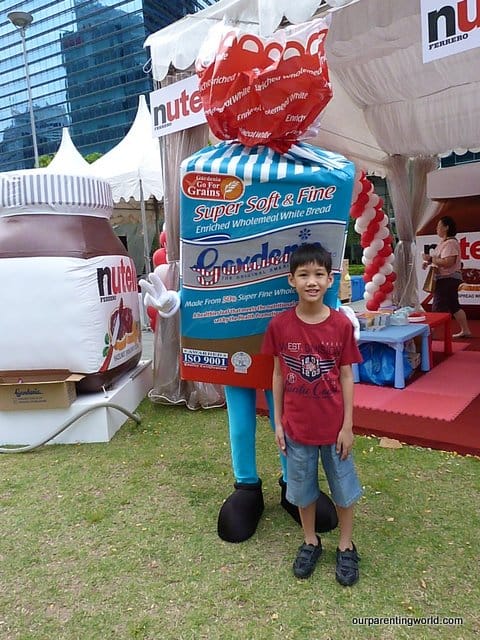 Gardenia's mascot is also at Nutella's booth for photo taking. What a combination, Nutella and Gardenia bread go well together! 
Gardenia bread is Singapore's pride, it started from a small bakery, over time, it has innovate and expand to overseas markets to become a market leader now. 
At Nutella's booth, you can take pictures, participate in its breakfast art activity, look out for its helpers giving away balloons. Gor Gor and Di Di having fun taking photos with Nutella's accessories. After taking the photo, you can collect it at the counter when ready.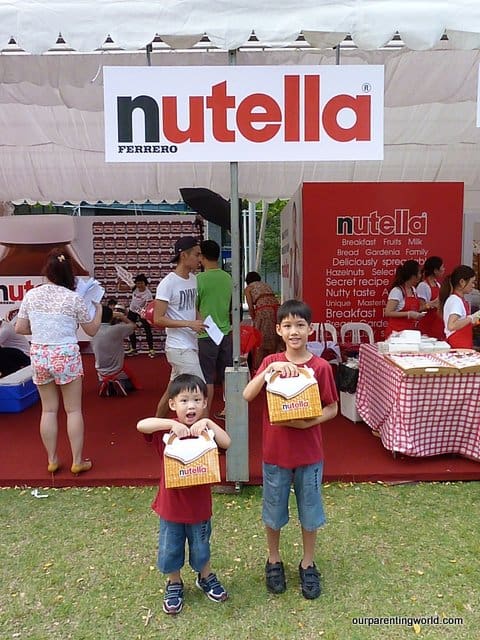 The breakfast kit includes Nutella, Gardenia sandwiches, Nutella's spreader and fruits. We are so hungry and all ready to eat our breakfast!
Have you tried Nutella? Yummy, we love it!!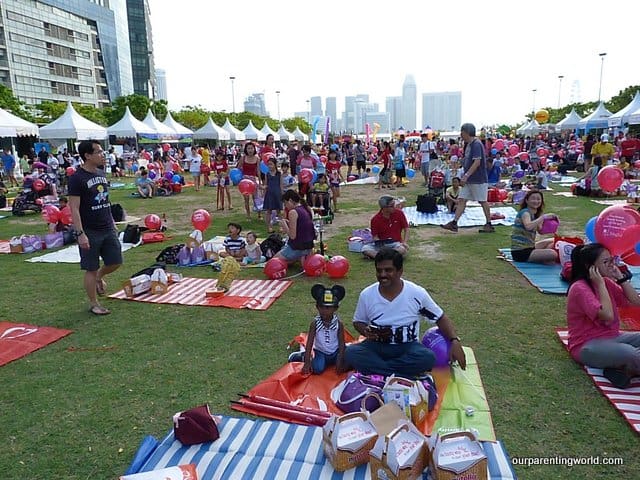 More and more families gathered around at the lawn to take part in Singapore's largest breakfast carnival. 
While we are having breakfast at the lawn, there are programs on stage to keep us entertained. Gor Gor and Di Di went up to the stage front excitedly to take part in the activities. Here, we would like to thank the kind and lovely Rise & Shine organisers for having us at the carnival. It has been a fun family day for all of us! We look forward to attend next year Rise & Shine Breakfast Carnival.
Please click HERE to find out more about Rise & Shine Live Great Carnival.