River of Life is a Gardens by the Bay exhibition that illustrates the importance of a clean water system for the conservation and protection of a biodiversity-rich environment. Supported by ExxonMobil, with contributions from schools and individuals from the community, this exhibition shares the message of environmental sustainability and commemorates the United Nations International Year of Water Cooperation.
We decided to bring Gor Gor and Di Di to River of Life exhibition to educate them on the importance of conservation and protecting our environment.
Here are some of the highlights of the visit: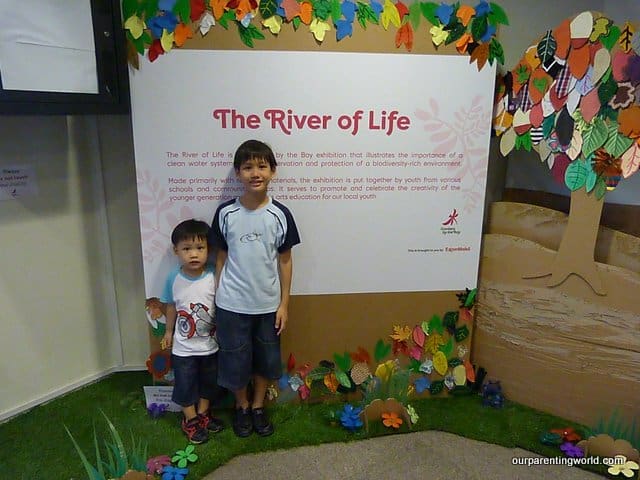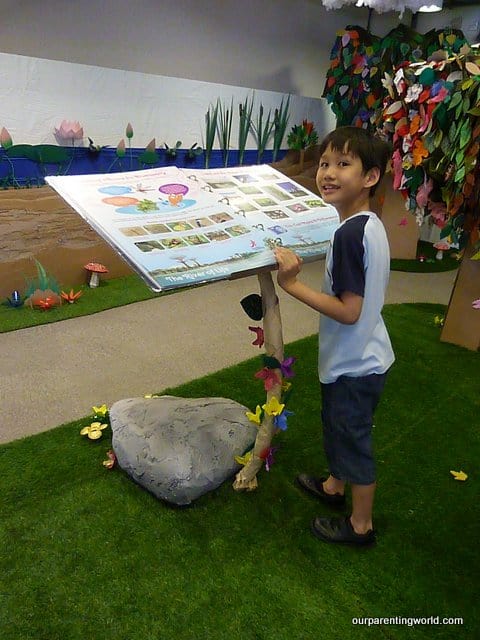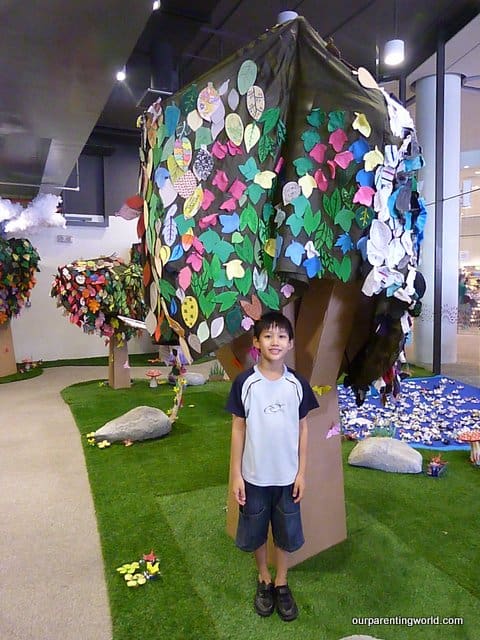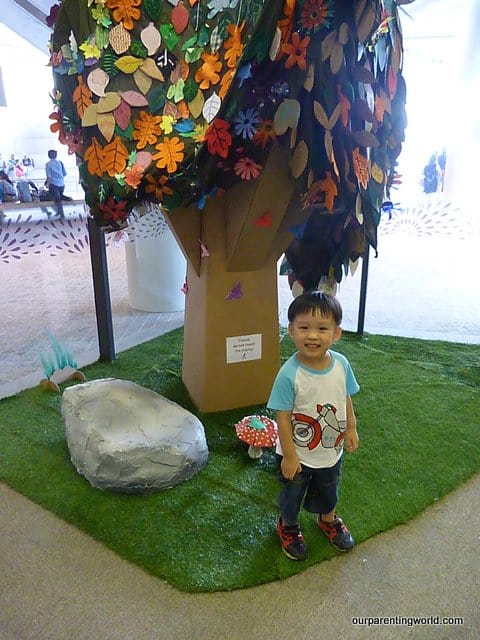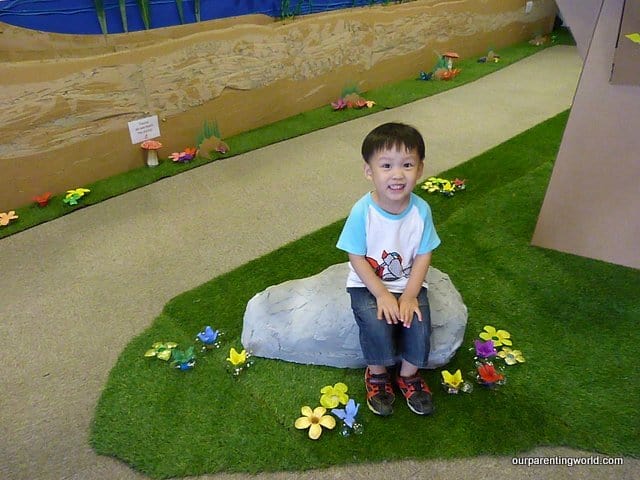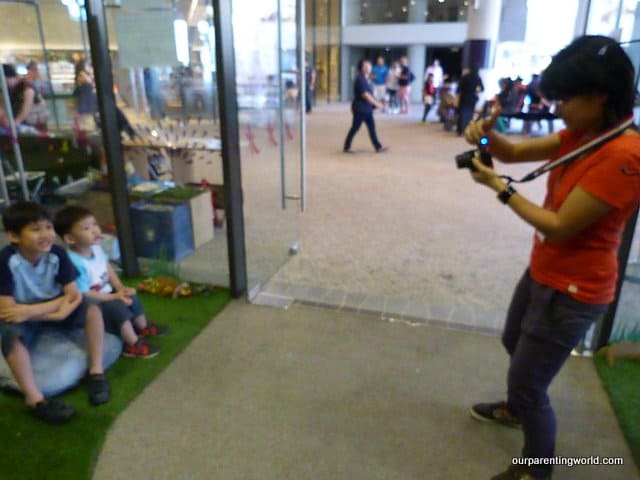 The whole exhibition is mostly made of recycled materials and jointly put together with the effort from various schools and community groups. This is a meaningful project as it aims to promote the creativity of the younger generations. It also supports art education for our local youths.
Gor Gor and Di Di are so amazed with the various artwork put together in the exhibition. They find them so colorful and beautiful.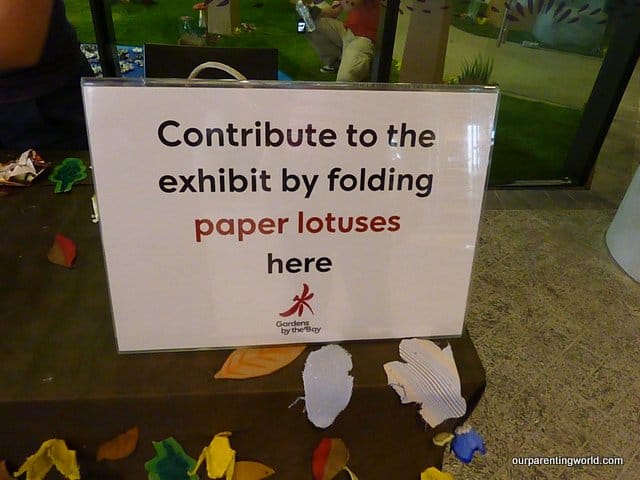 You will also get a hands-on experience to make lotus flowers for the river with recycled material. Gor Gor and Di Di can't wait to make their own lotus flowers.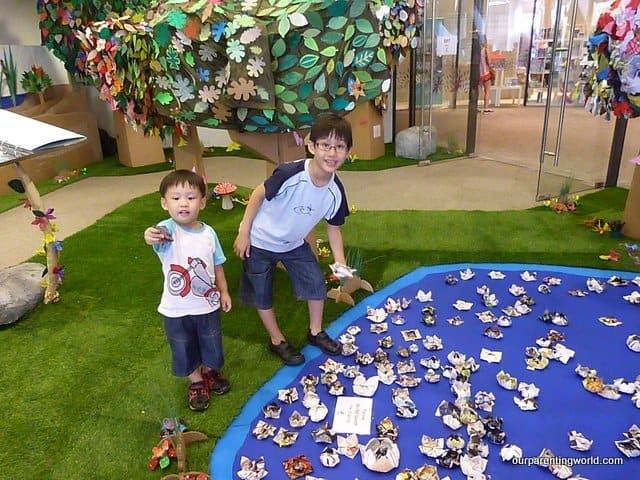 Once Gor Gor and Di Di have finished folding the lotus flowers, they will place their flowers in the "river".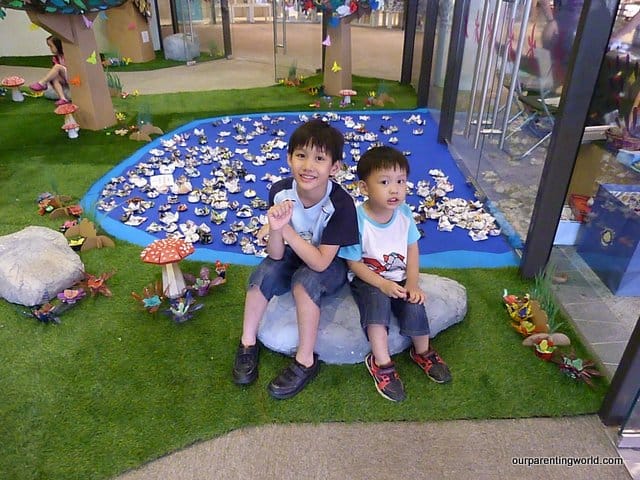 Our Parenting World would like to thank the kind and lovely volunteers at the exhibition for showing us around and teaching the children how to fold the lotus flowers and also to the organisers and team of Gardens by the Bay for inviting us to this meaningful exhibition.
There will also be a series of complementary educational programmes such as The Fruit Loop Scavenger Hunt & Carried Away Garden Trail (4 – 6 Oct from 10AM-4PM) and The River of Life Gaia Trail (4 Oct – 30 Nov from 9AM – 9PM) running in conjunction with the exhibition that you and your kids can participate in.
River of Life Exhibition

4 October  – 30 November 2013
Gallery (Beside Cloud Forest entrance)