The much awaited Robot Kitty Singapore has arrived at Suntec Singapore Convention & Exhibition Centre. Already, the organisers had and are still receiving overwhelming queries and expressed interests from fans and without doubt, this is going to be a hit event all the way till 21 June 2016 and definitely, not to be missed!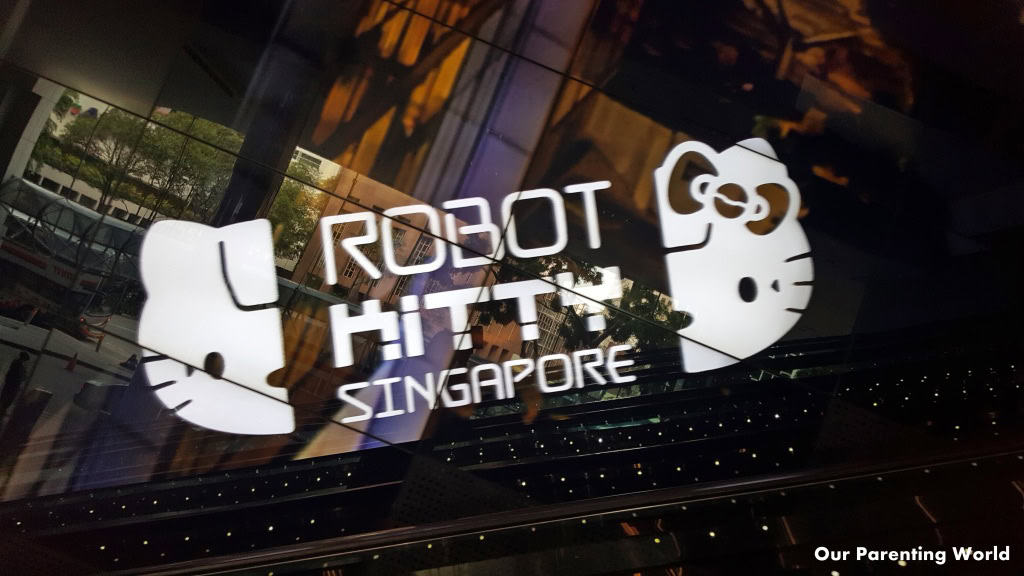 The excitement already started when we went up the escalator to go up to Suntec Singapore Convention & Exhibition Centre, Kitty followed us up!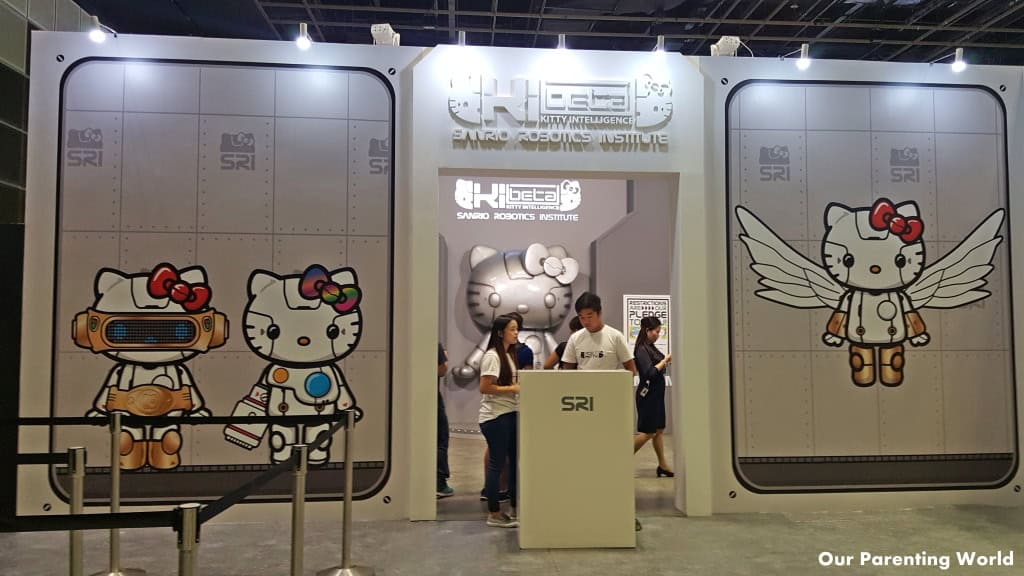 Entrance to Robot Kitty Singapore 2016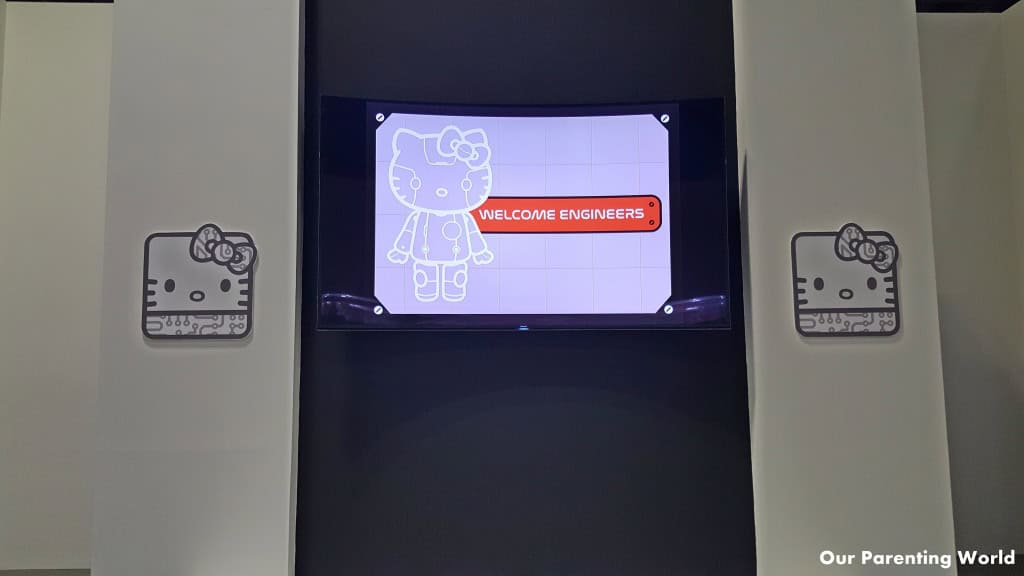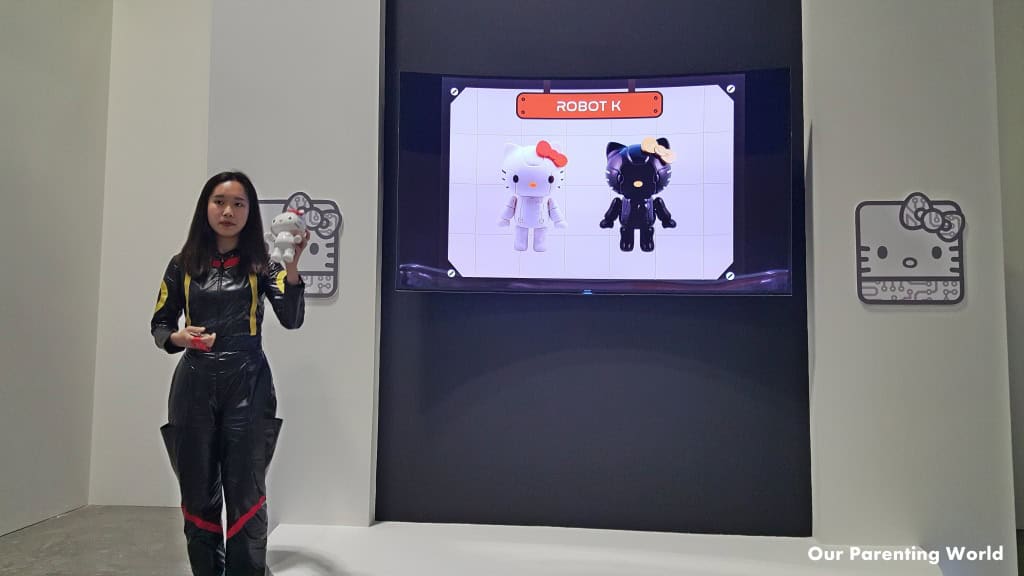 All visitors will be transformed to engineers upon entering the theme park known as Sanrio Robotics Institute and your assignment would be to complete the five interactive gaming departments with Robot K, the gaming device figurine or a gaming card. There will be interactive video displays as well as team engineers to guide you with the games.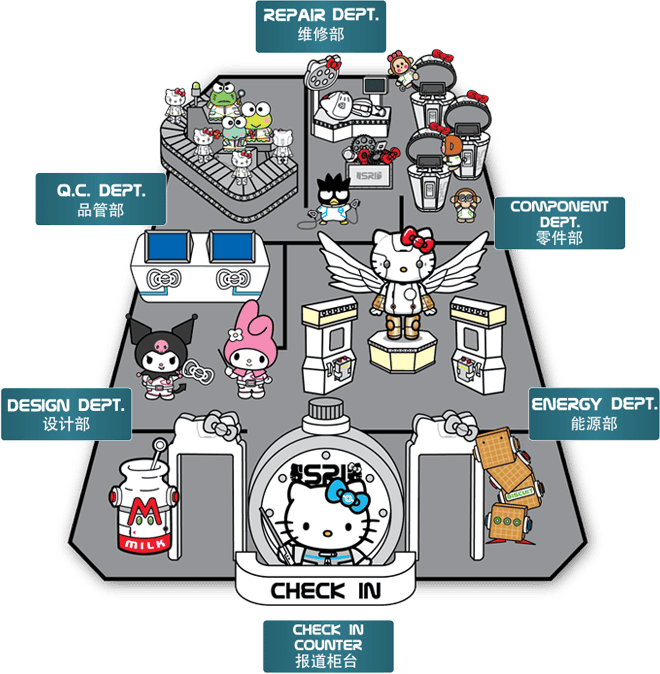 At each gaming department, you will have to accumulate as much "Koins" as you can and you can redeem these points for accessories to decorate your very own Robot Kitty. Do take note that at each gaming department, all tasks will be timed, you can attempt only once unless instructed by the stationed team engineers who will be there to provide assistance and guidance when you play the game.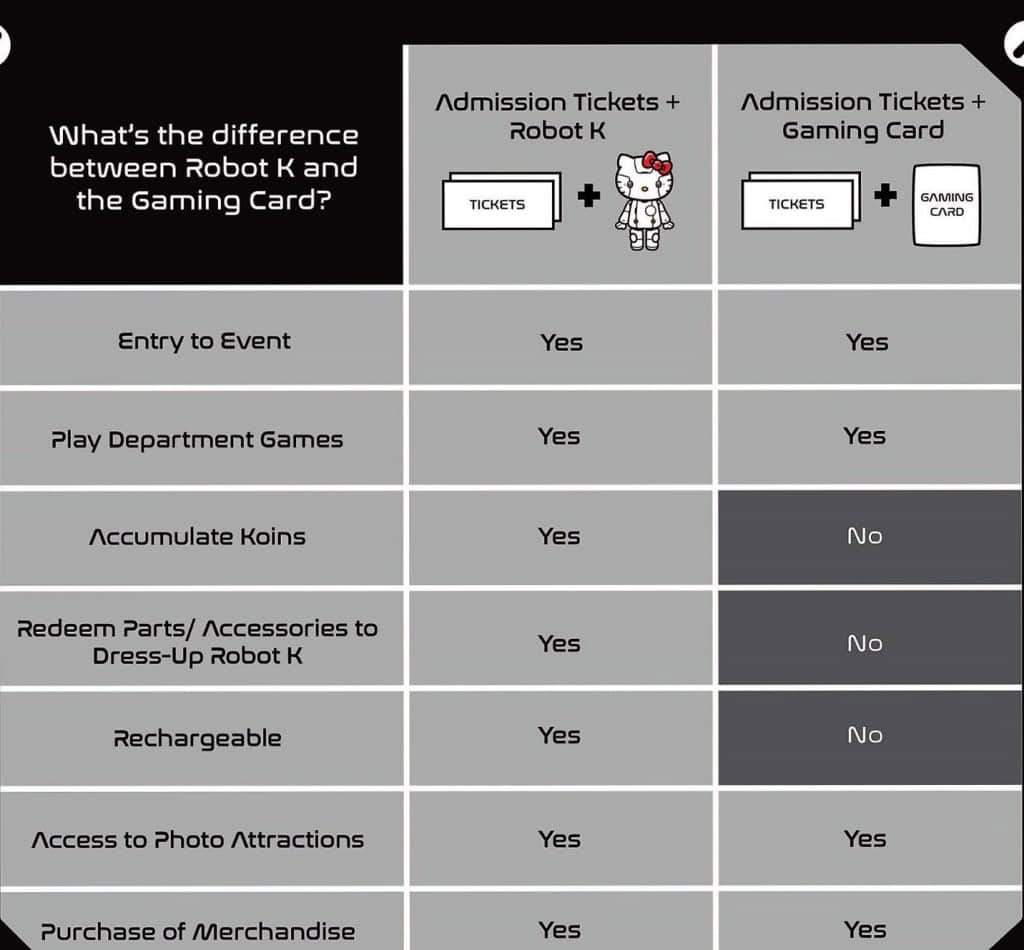 You will need either the Robot K figurine or the gaming card to start your mission. The gaming card is provided when you purchase the ticket.
Please click HERE for ticketing information. 
FIRST GAMING DEPARTMENT – QUALITY CONTROL DEPARTMENT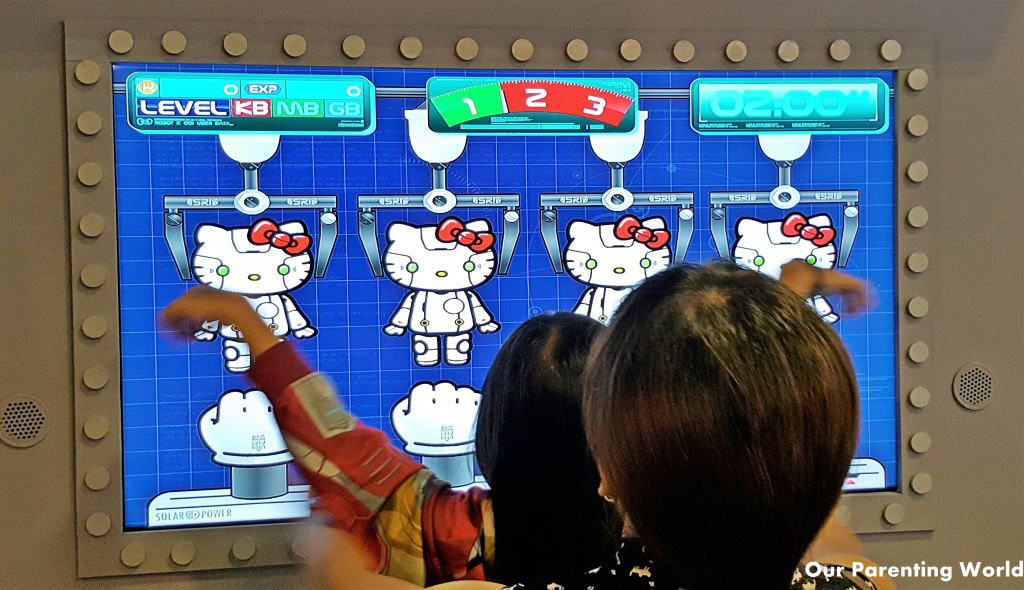 At this gaming department, from the display screen, your task is to identify, isolate and remove the fake Robot K by waving your hands to complete your mission. 
SECOND GAMING DEPARTMENT – COMPONENT DEPARTMENT

At this gaming department, your task is to assemble the missing parts in Robot K. The missing parts of Robot K will be highlighted as red components before you start. Use the joystick to control the pointer to the right component and cut them by using the foot pedal. Game time will be reduced if you cut the wrong component.
THIRD DEPARTMENT – DESIGN DEPARTMENT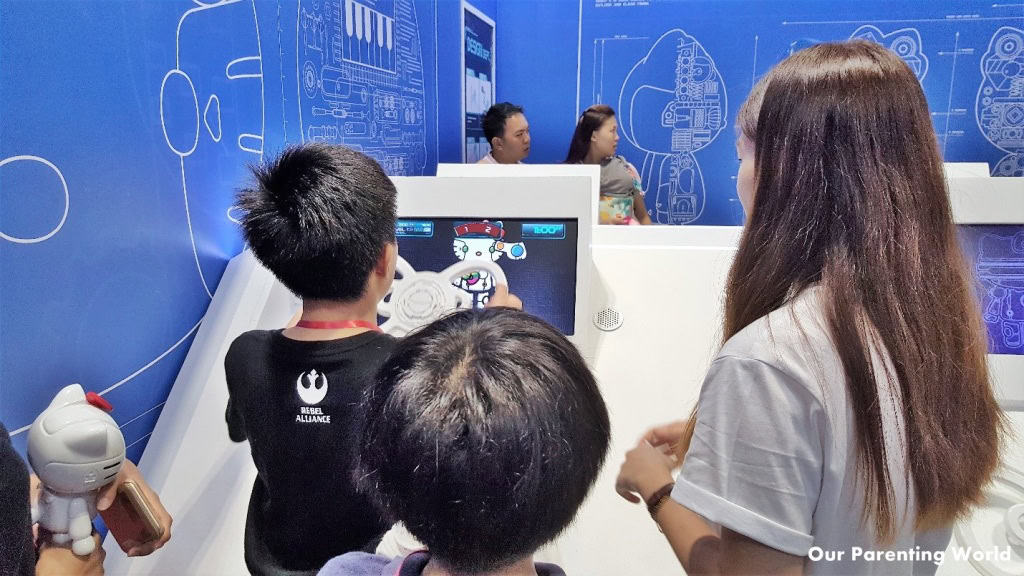 At this gaming department, you would need to align the different parts of Robot K to the right places with the use of a ribbon controller which is highly sensitive with movements. 
FOURTH DEPARTMENT -REPAIR DEPARTMENT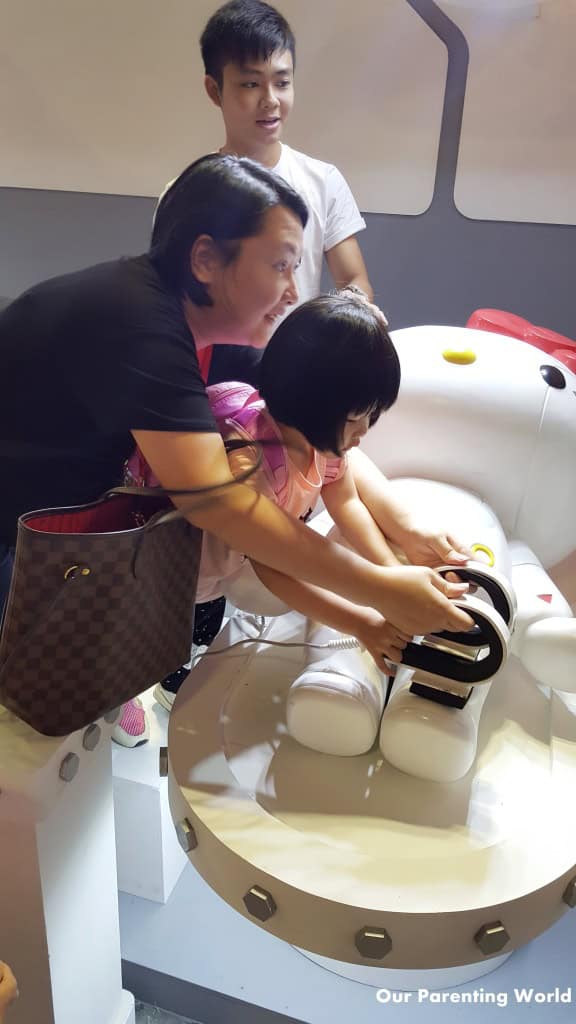 At this gaming department, charge the defibrillator and resurrect the malfunctioned Robot K (A&E style).  You would have to keep charging and resurrecting by placing the defibrillator in the lighted malfunctioned area. To complete the task, you will need to repair the malfunctioned areas. 
Your strength, reactive speed and alertness will be tested at this department! 
FIFTH DEPARTMENT – ENERGY DEPARTMENT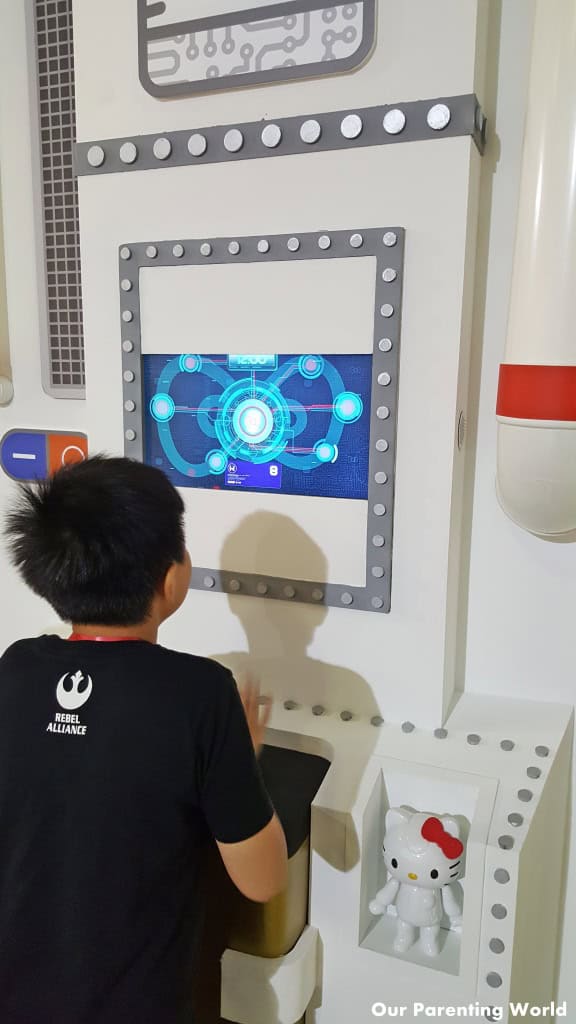 Your task –  Use both your hands to hit the "+" and "-" buttons, at the same time and as fast as you can!
In this final department, this is your final chance to multiply your gaming points and to earn up to five times the "Koins" you have already earned. Speed and accuracy will be tested here.
CONTINUE TO BE AN ENGINEER !
You can revisit the gaming departments for another round of activities. You may recharge your Robot K at the recharge counter.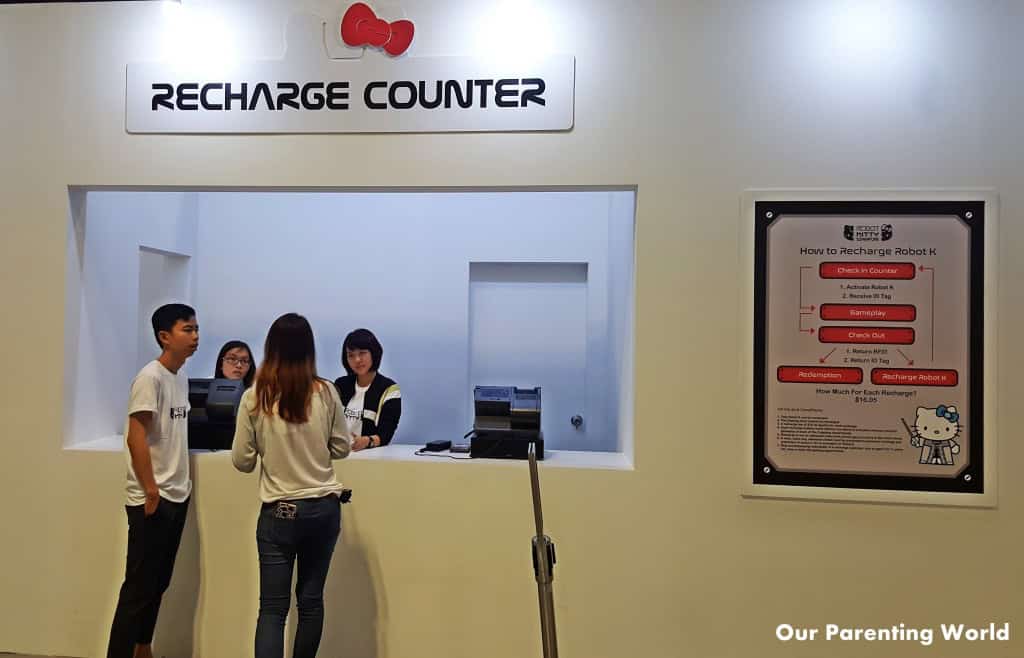 TRAINING COMPLETION AND QUALIFIED S.R.I ENGINEER –  CHECK OUT TIME
Upon completion of the activities, you may proceed to the check out counter to redeem accessories for Robot K based on the "Koins" you have accumulated.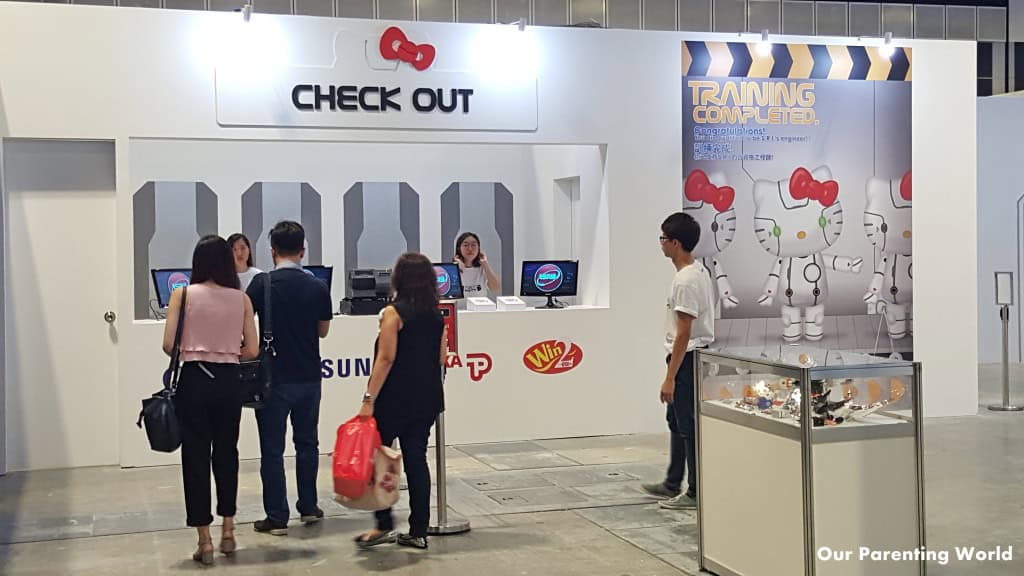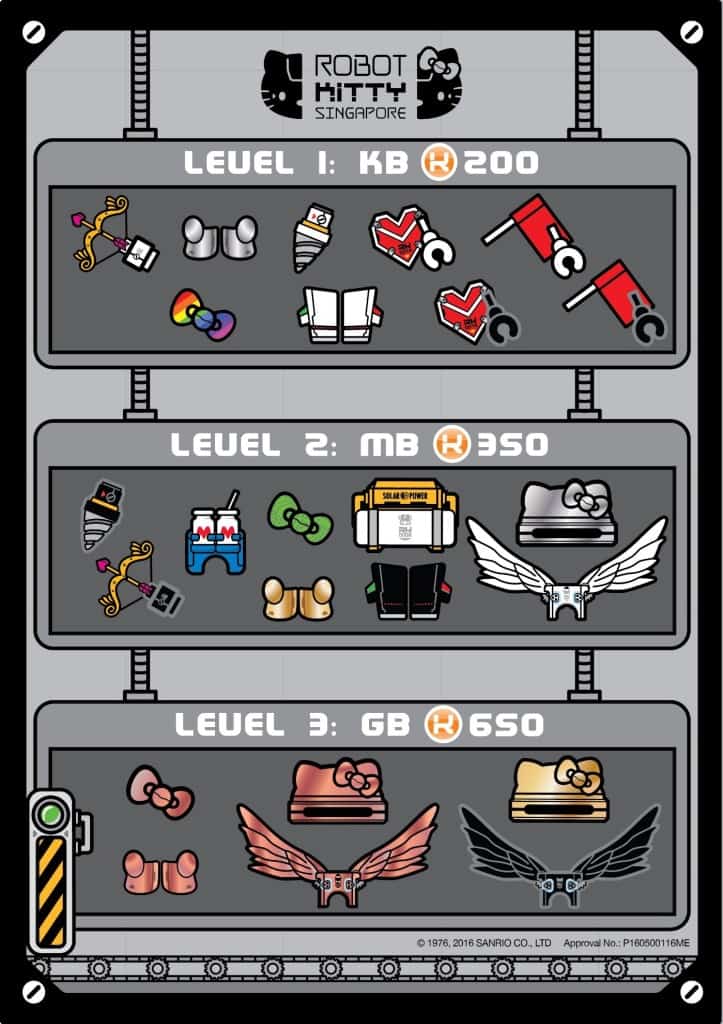 VIEW AND PURCHASE A WIDE RANGE OF ADORABLE ROBOT KITTY MERCHANDISE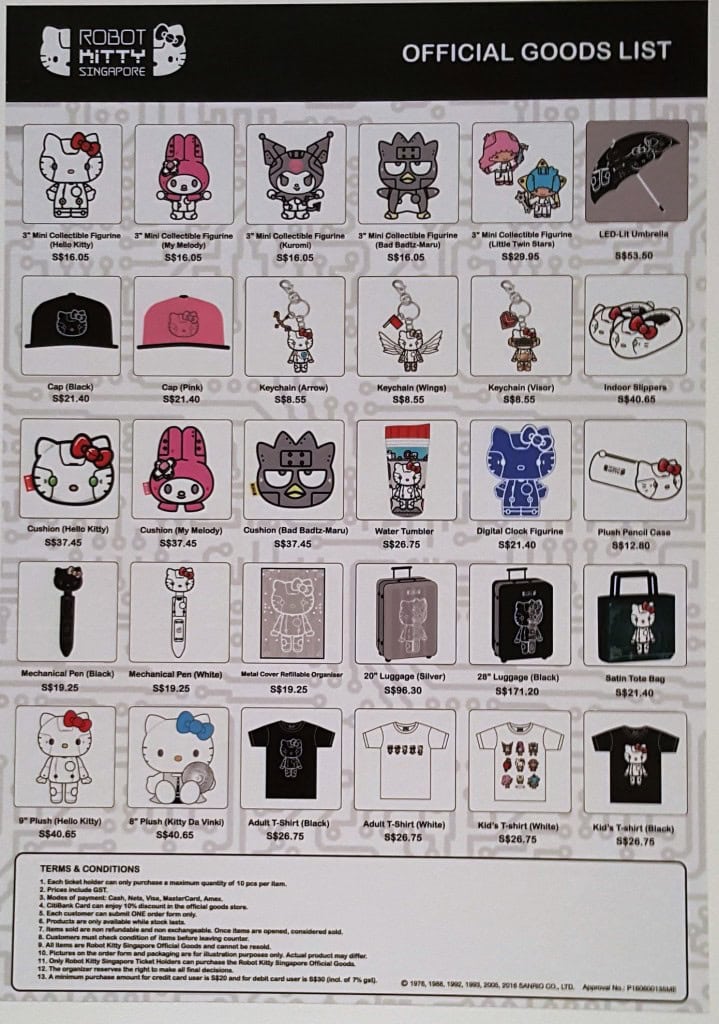 Remember to visit Robot Kitty Photo Booth, take memorable pictures for you to keep after visiting the exhibition. 
The legend returns…
On 20th June, adoring fans will get an opportunity to meet the character designer behind Hello Kitty, Ms. Yuko Yamaguchi in person. After 26 years we welcome her back to Singapore! During the autograph session, a selected few will have her signature to add to their Hello Kitty collection.
Additional Information:
ROBOT KITTY Singapore 2016
Venue: Suntec Singapore Convention & Exhibition Centre, Hall 403
Dates: 11 June to 21 June 2016
Time: 10am to 8pm
How to get there:
Nearest MRT Station: Esplanade Station, City Hall
Bus: 10, 14, 16, 70, 70M, 196, 546, 36, 97, 106, 111, 133, 162M, 502, 518, 518A, 531, 700A, 857, 868
For more information, please click HERE.
*Article written and contributed by Shobana N and Our Parenting World (OPW) Team