This year Run for Hope 2019 has a new element that has been introduced to engage not only runners but also for those who like to move their hips to Zumba!
Run for Hope 2019 is an annual run organised by the Four Seasons Hotel Singapore and the National Cancer Centre Singapore (NCCS) to raise much-needed awareness and support for cancer research. 
Our Parenting World – OPW Media team is pleased to interview Krishna Werneck, a 48 year old originally from Brazil and was diagnosed with breast cancer in 2009, unfortunately she had a mastectomy performed and it took a year and a half to finish her treatment and reconstruction process of undergoing three surgeries .
After a move to Singapore in 2011, she decided to take a few fitness courses and trained to be a Zumba instructor. Krishna has been teaching Zumba for 4 years now and she believes that exercising in general not only helps to heel the body but also the mind. To her Zumba in particular is very therapeutic for cancer patients, not only because it is fun to do, a different form of aerobic exercise but of course gives people who may not think they enjoy latin music a small taste! 
Exclusive Interview with Krishna Werneck
1) Please share with us more about your background and what sparked your interest in running and Zumba?
I used to run before , always trying to keep fit and in shape. I fell in love with Zumba when I started taking lessons in a studio here in Singapore.
Soon after I went for Zumba courses and fitness certifications.
2) Why have you chosen to volunteer your time to run two Zumba sessions at Run for Hope and what does it mean to you?
Because I think it's worth volunteering for good causes.
To me it means a way to give a little bit back and a opportunity to share my journey to recovery.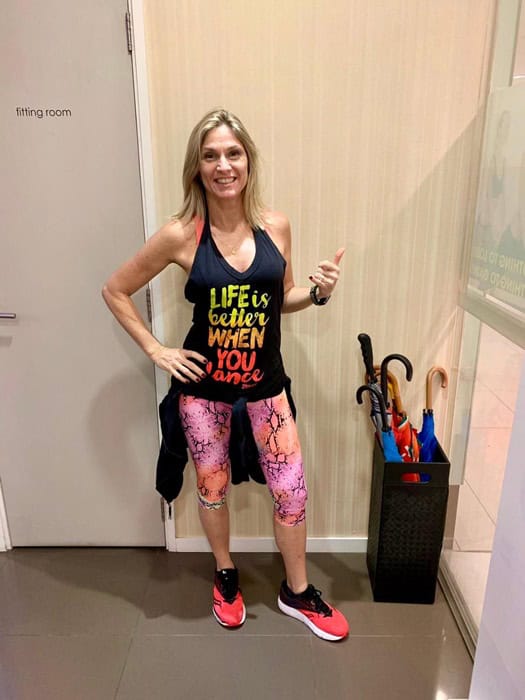 3) How do you prepare for the Zumba classes at Run for Hope? Any pre stretching tips to share?
We start with a warm up, then have the class as normal, and we finish with a cool down song , to have the stretching part that is needed at the end of the session.
4) Why do you feel Zumba is a good form of exercise especially for cancer patients?
Because I consider dancing a great form of therapy, we feel free to express ourselves.
5) As you have been a cancer patient, by taking part in Run for Hope is it also a way for you to show support to other patients and thank those who have supported you so far (Doctors, nurses etc)? What would you like to say to them and encourage others to take part in the run and Zumba classes?
Yes , sure.
I feel good to be able to give a little bit back to the community, it is a way to encourage and motivate cancer patients that are going through treatment to see someone who has been through the same journey that is fully recovered.
6) Are you looking forward to anything particular at the run?
I am always open to new opportunities.
Thank you Krishna Werneck for taking our interview!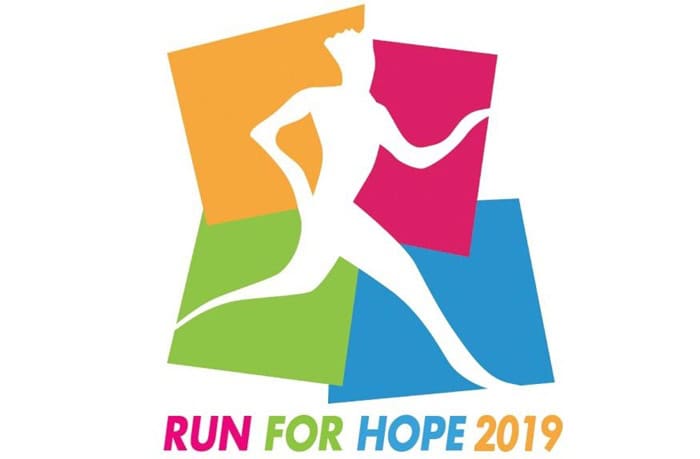 Run for Hope 2019 will mark the 26th year running for cancer awareness and research, and you can sign up for this run and join this meaningful cause that is close to our hearts! Sign up for Krishna Werneck's new Zumba sessions now! 
Run for Hope 2019
Date: Sunday 17th February
Venue: Singapore Sports Hub, OCBC Square
Run Routes: 3.5Km & 10Km
To find out more and to sign up for Run for Hope and the new Zumba sessions, please visit  https://www.runforhope.sg
To link in with this, the lady who is going to run these sessions for free is someone who wants to give back to cancer research as it helped her a great deal in her journey while having the disease.