RWS Street Eats is back for its second year at Malaysian Food Street, Waterfront Level 1 at Resorts World Sentosa from 9 – 19 August 2018!
Foodies! This is your opportunity to indulge and enjoy more than 20 street food stalls featuring Southeast Asia's most iconic hawker delights specially curated from Malaysia, Indonesia, Thailand, Vietnam and Singapore.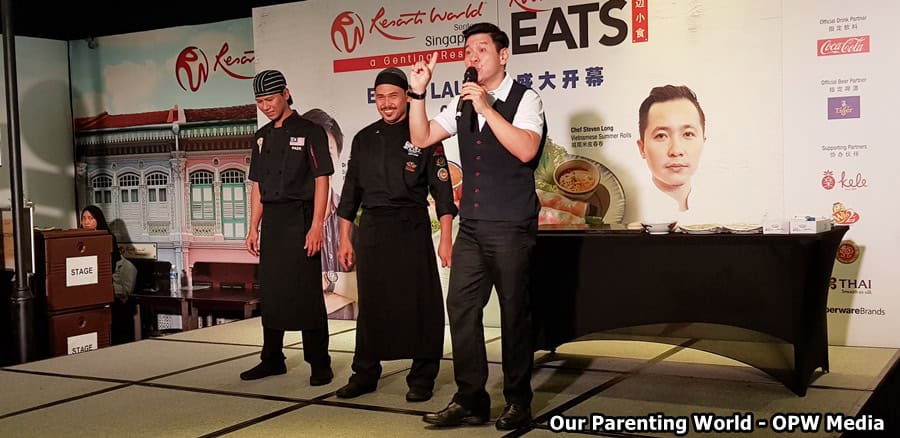 During the opening event, Chef Zainal Abidin & Chef Mohd Fairus from Malaysia demonstrated their Flying Roti Canai much to the delight of the audience!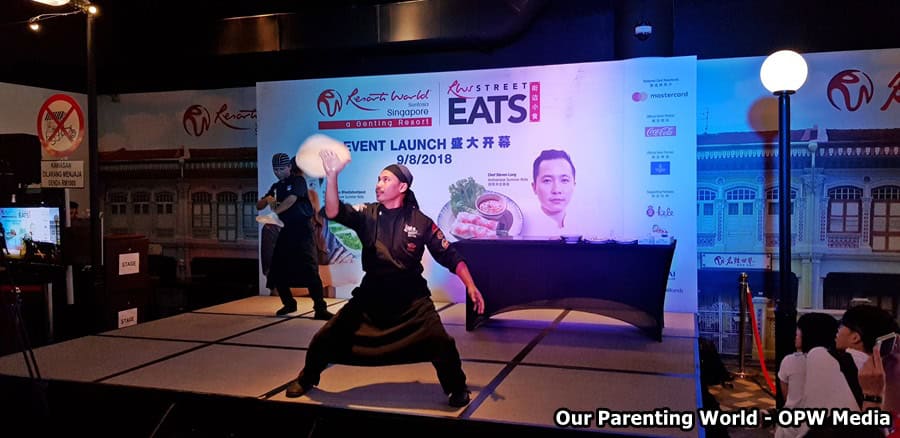 It was fascinating watching the 2 chefs rolling their dough, tossing them high up in the air and even asked one of the audience to catch the Roti Canai when they threw it at a far distance. 
The Roti Canai is available in sets of 2 pieces: Roti Canai with Cheese at $6 and Roti Canai with Banana at $5 and Roti Canai with Dhall at $4.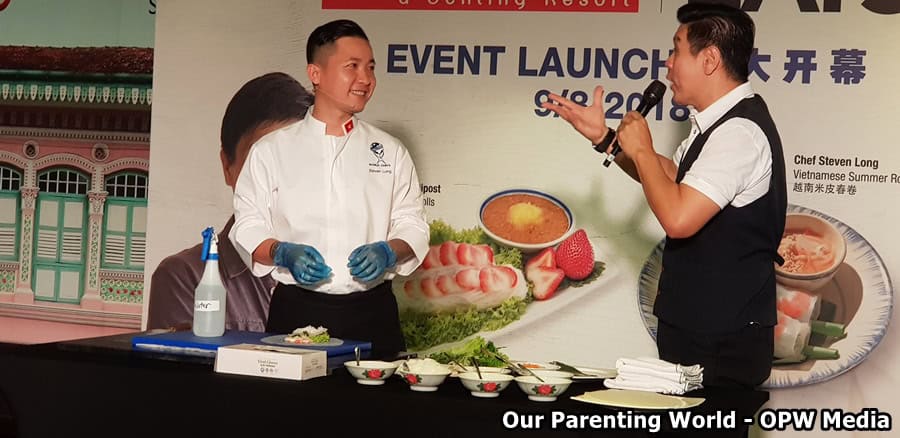 The highly-acclaimed Top Chef Vietnam 2014 finalist, Chef Cam Thien Long, also known as Chef Steven Long is back from last year where he battled against Chef Benjamin Halat from CURATE. To find out about last year event, please visit http://ourparentingworld.com/resorts-world-sentosas-inaugural-rws-street-eats-from-12-20-august-2017/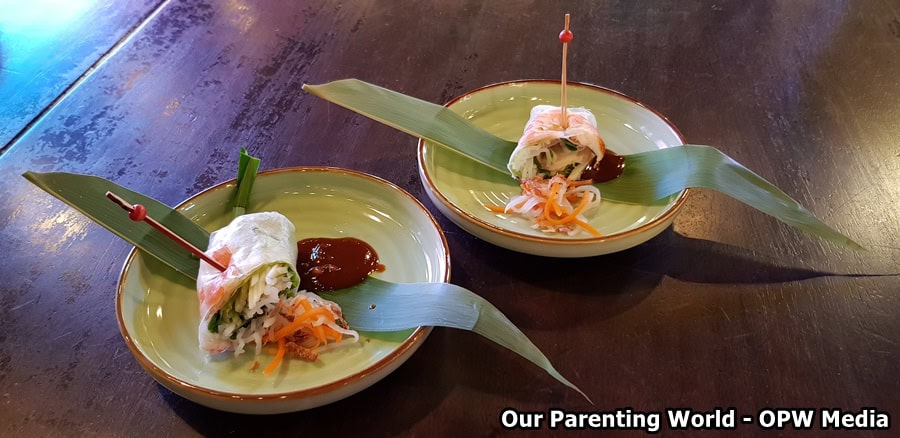 The above is a sample version taken during the media event. 
Chef Steven Long demonstrated and showcased his popular Pho Bo & Vietnamese Summer Rolls. 
The Vietnamese Summer Rolls consist of refreshing, crispy mix of vegetables, rice vermicelli, pork slices and prawn all wrapped in rice paper. You can get the rolls at Ben Thanh Market stall for a set of 2 rolls at $6.
Final demonstration is by Singapore Food Blogger, Dr Leslie Tay, he introduced to the audience his new creation after visiting Chef Steven Long in Vietnam to learn from him how to prepare the Vietnamese traditional rolls.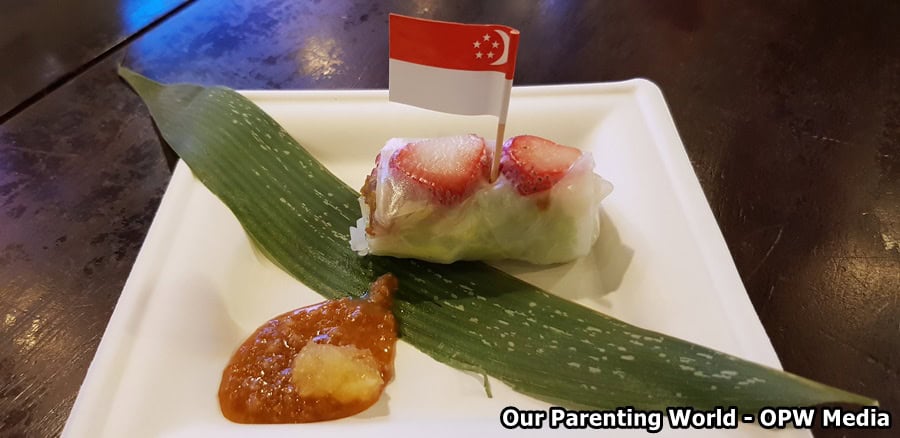 The above is a sample version taken during the media event. 
Dr Leslie Tay's new creation is called Singapore Shiok Summer Roll where he uses strawberries to give a touch of red and white to symbolise Singapore's flag in celebration of Singapore's 53rd birthday! 
 Singapore Shiok Summer Roll is available at $6.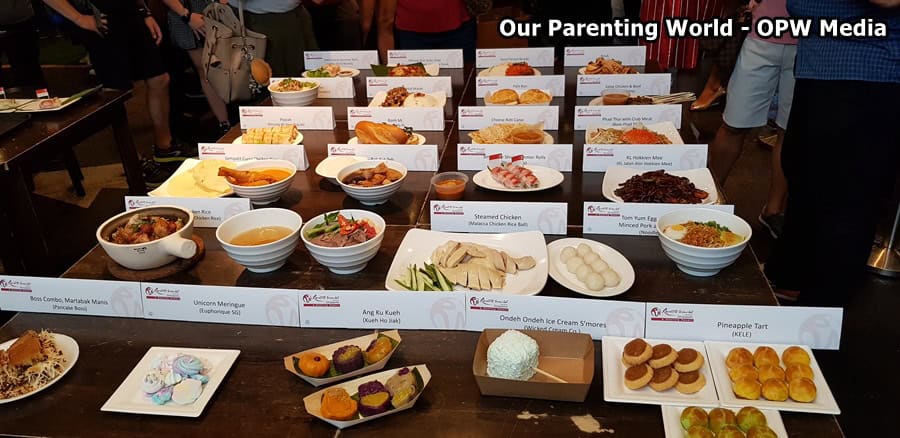 The event is now open to the public, come and try out all your favourite hawker delights! 
RWS Street Eats 2018
Date: 9 – 19 August 2018
Time:
Monday – Thursday: 11am – 9pm
Friday – Sunday & Public Holidays: 9am – 10pm
(Drinks, Phad Thai, Flying Roti Canai, Ayam Penyet Belado and Sempalit Curry Chicken are available from 9am. All other stalls available from 11am. Operation hours are subject to change without prior notice.)
Venue: Malaysian Food Street, Waterfront Level 1
Malaysian Food Street will be closed for a private event on 18 August (3pm – 10pm).
For more information, please visit its website at https://www.rwsentosa.com/en/shows-and-events/rws-street-eats-2018