The popular Resorts World Sentosa's (RWS)'s food event is back from  3 – 12 May featuring the hidden gems from the streets of Asia from Malaysia, Indonesia, Thailand, Vietnam, Taiwan and Singapore.
RWS Street Eats 2019 will be held for 10 days showcasing a spectacular variety of a total of 24 stalls with 14 new stalls that are specially brought in for this pop-up event consisting of hawker delights known to only the savviest locals in the region. Foodies can look forward to indulge in authentic mouth-watering regional delicacies including snacks and desserts from some of Singapore's best spots all in one place!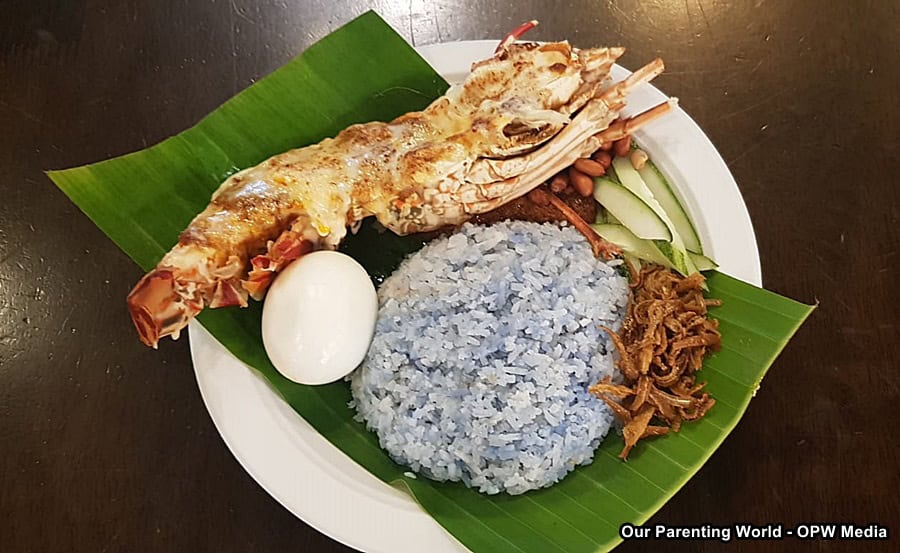 Projek Nasi Lemak from Penang – Signature Lobster Nasi Lemak
The full listing of RWS Street Eats 2019's highlights as follows: 
A Diverse Showcase of the Best Street Eats from the Region All Under One Roof
Overseas stalls to look forward to during this limited period include
 Projek Nasi Lemak from Penang, famous for its signature Lobster Nasi Lemak, Assam Fish Nasi Lemak and Eggplant Nasi Lemak, crafted by third generation hawkers;
 Waroeng Kita, one of Jakarta's most popular restaurants, known for their delicious East Javanese style Ayam Penyet Belado (smashed fried chicken with spicy sambal); 
 Zong Khamoo from Bangkok, a 40-year-old institution whose beloved Pork Trotter Rice continues to draw long queues every day;
 Mama Tom Yum Noodle from the Rayong Province in Thailand, whose sour, spicy Tom Yum Goong noodle soup makes it the local haunt;
 San Wei Qiao (三味巧崇德店), a local favourite in Kaohsiung, Taiwan, will be bringing its traditional Bamboo Sticky Rice ( 筒仔米糕 ) to 'RWS Street Eats' – glutinous rice drenched in a thick, delicious sauce, topped with succulent meat; and
 Mee Lang (麵廊) from Taichung, Taiwan, which is always packed, will present its signature Dan Zai Noodles ( 擔仔麵 ), a tasty minced pork and shrimp noodle where the flavourful soup is simmered for hours.   
Top Chef Vietnam 2014 finalist – Chef Cam Thien Long, also known as Chef Steven Long, will be returning to 'RWS Street Eats' in May to whip up his signature Beef Noodle Pho. With its springy noodles, comforting, savoury broth and tender slices of beef, his Pho was among the most well-received dishes in the past two editions of 'RWS Street Eats'!  
Snacks and Desserts from Singapore's Popular Spots
In addition to the wide range of hearty savoury eats, the smorgasbord of attractive snacks and desserts at 'RWS Street Eats' will also tantalize your taste buds. Do not miss Nonya Ang Ku Kueh and traditional nine-layered steamed rainbow-coloured Kueh Lapis from Molly's Kueh, handmade floral jelly cakes from Wishing Upon a Cake, freshly made churros with gourmet sauces by Churros Republic, as well as Mango Sticky Rice Soft Serve by The Wicked Cream Co which is exclusive to RWS Street Eats.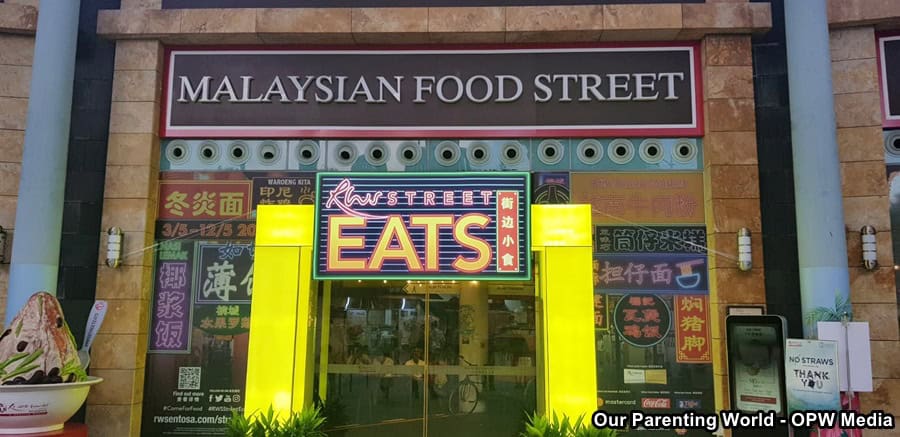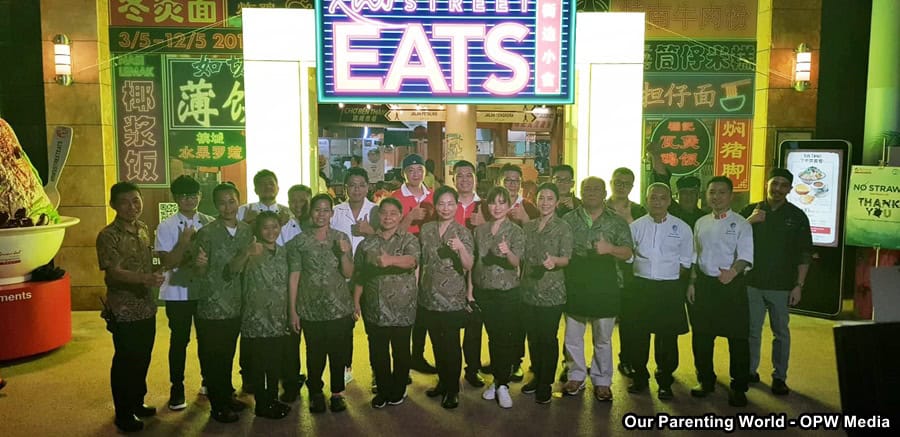 Don't miss the opportunity to enjoy good food from around the region, visit RWS Street Eats from 3 to 12 May 2019! 
Tasting Packages available from SGD12 at all Attractions Ticketing Booths and RWS Invites Counters.
Date: 3 – 12 May 2019
Time:
Mon – Thu : 10am – 9pm
Fri – Sun : 9am – 10pm
Venue: Malaysian Food Street, Waterfront Level 1
To find out more, please visit https://www.rwsentosa.com/en/shows-and-events/street-eats-2019