Diners, if you are looking for organic meat, visit Ryan's Grocery which is the first organic butchery and gluten-free store in Singapore! 
A background of Ryan's Grocery, it is set up by a couple, Sebastian and Wendy Chia. They have a son, Ryan, after knowing about their son's intolerance to dairy products, they embarked on a journey to search for organic meats and gluten-free produce directly from farms and farmer's markets in Australia. During their numerous trips, they have developed relationships with many small batch specialist producers in Western Australia and that spurred them to start up Ryan's Grocery. They would like to provide and support a community of customers who have intolerance to food.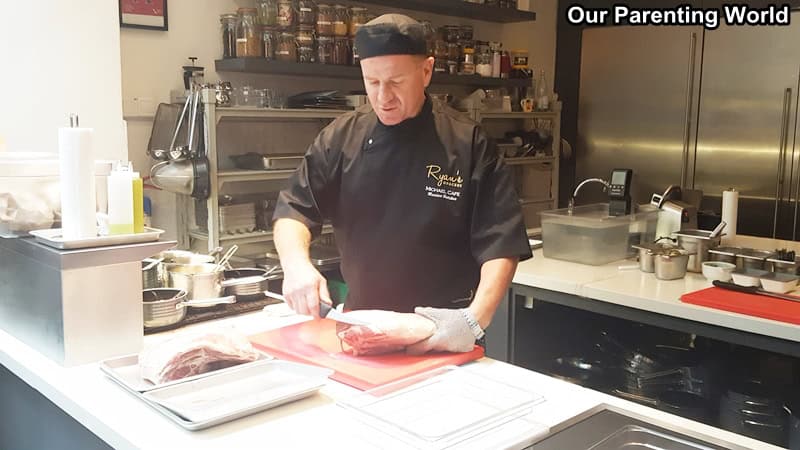 Ryan's Grocery has introduced its latest additions of organic meats featuring Organic Prairie Pork and Bultarra Saltbush Lamb. During the media launch session, Michael Cafe, Master Butcher of Ryan's Grocery did an insightful butchering demonstration on a Shoulder Rack of Lamb.
Michael Cafe did a step-by-step demonstration on how to butcher meat in the correct way to bring out the best taste of the meat during the cooking process.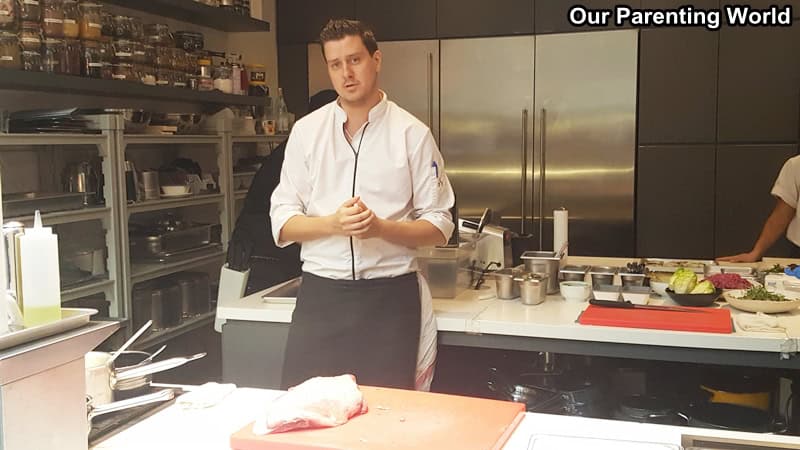 With the beautifully cut meat, it is followed by a cooking demonstration by Chef Lorenz Raich of Chef's Table by Chef Stephan.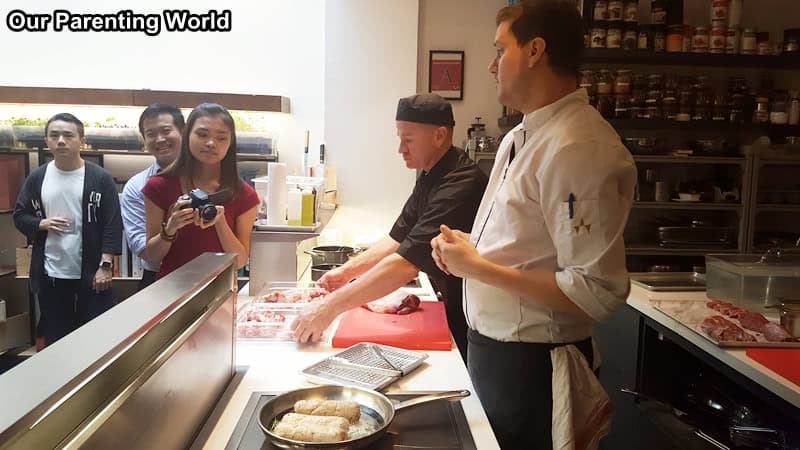 As the sound of the meat sizzled in the pan, Chef Lorenz Raich demonstrated how to cook the meat in two different ways. First method is to bring out the meat in its original flavours and the second one is to feature the meat in delicious, home-style recipes. Smells so good, we can't wait to try them out! 
Ryan's Grocery's tasting session featured two types of meat: Organic Prairie pork and Bultarra Saltbush lamb, leaving us all very impressed with the taste and texture of the delicious meat.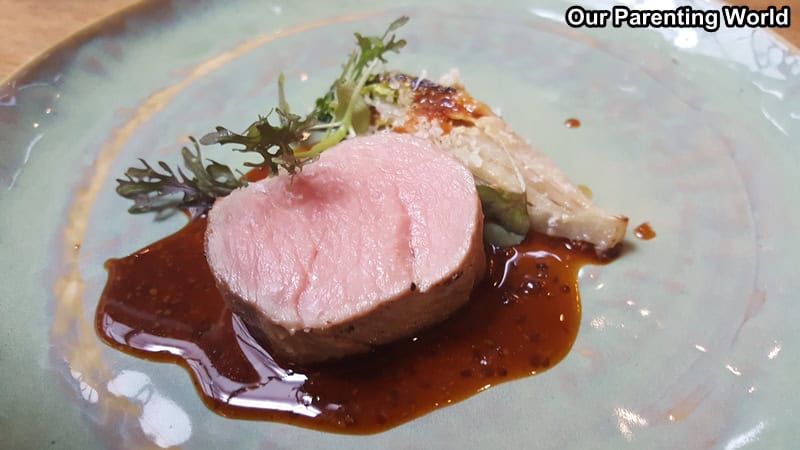 Pork Tenderloin using Organic Prairie Pork
(Whole Grain Mustard, Roast Sucrine Lettuce, Parmesan Cheese)
About Organic Prairie Pork, the animals are raised according to the strictest organic production standards and humane treatment standards. They are being raised in an open environment which enable them to enjoy fresh air and sunshine, they have plenty of room to roam around and sleep on thick straw. 
With such great care in taking care of the animals, the meat is rich in taste, juicy and very tender that will melt in your mouth!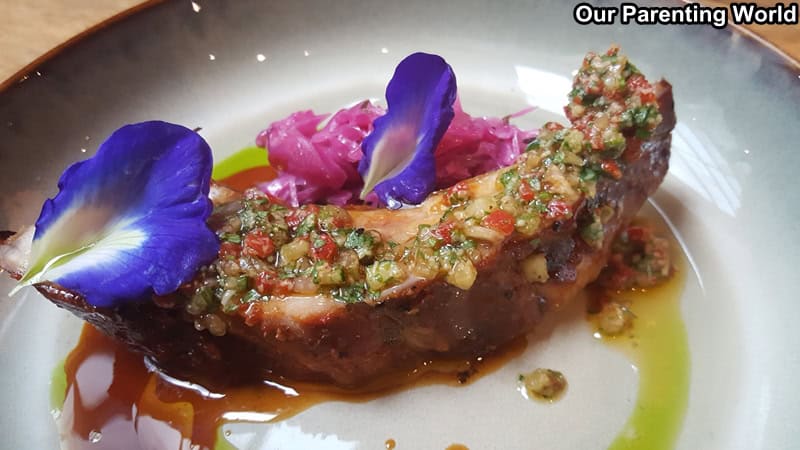 Honey Glazed Pork Loin Ribs
(Coriander, Char Grilled Pepper Salsa, Coleslaw)
This dish is beautifully presented that is so appealing and it tastes as good as it looks. With honey glaze on the meat gives a sweet, smoky finish which is so full of flavour and absolutely delicious!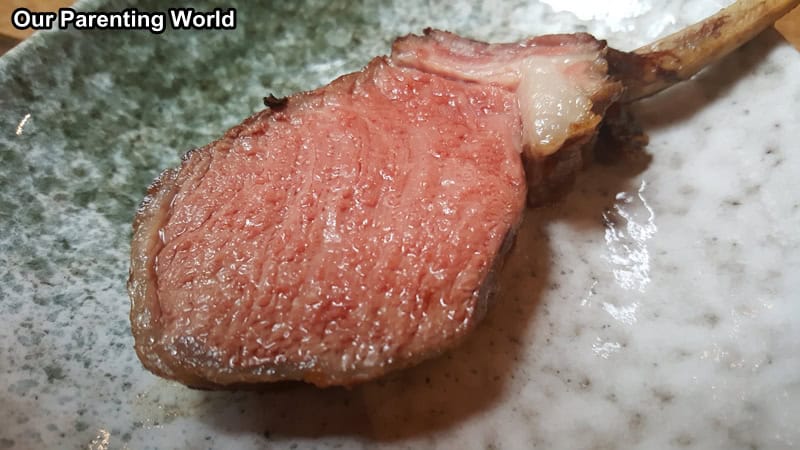 Medium Roast Lamb Rack using Bultarra Saltbush Lamb
About Bultarra Saltbush Lamb, the animals are raised in pristine natural environment where they able to roam and graze on pastures that are certified organic. The meat is free of chemicals, preservatives, antibiotics, hormones and growth stimulants. 
Medium Roast Lamb Rack has been cooked to perfection with seasoning that brings out the rich and robust flavours of the meat. It has a fresh clean taste which is light and easy to digest.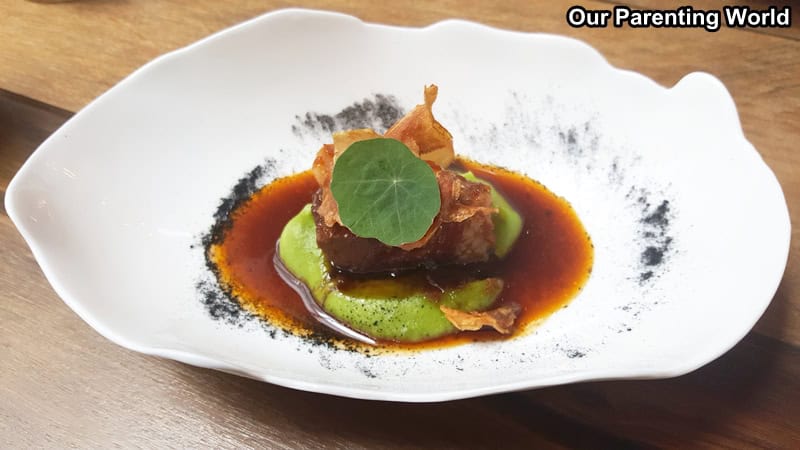 Braised Dorper Lamb Shoulder
(Leek Ash, Caramelised Garlic, Parsley Root Creme)
This is a beautifully presented and delightful dish with the meat braised till meltingly tender, succulent and very tasty! 
Parents and diners, if you are looking for fresh, organic meat that are delicious and safe for consumption, visit Ryan's Grocery to get your meat supply for your children and family!
Additional Information: 
About Ryan's Grocery

Ryan's Grocery is a boutique Grocer and Butcher that caters to the discerning foodie with exquisite tastes or special dietary requirements. It believes in quality foods that provide healthy option for all dietary requirements, and are committed to bringing the highest quality produce onto your plate. The store can be found at Binjai Park, Bukit Timah area, off Dunearn Road.  

Ryan's Grocery's full-service butchery directly sources and exclusively imports grass fed organic Blackwood Valley Beef from Western Australia. The butchery also carries organic pork from Organic Prairie, free-range Borrowdale pork, Bultarra Australian Certified Organic Saltbush lamb and organic beef and lamb from Thomas Farms. Antibiotic-free, hormone-free, free range chickens are available while gluten-free, preservative-free, organic sausages are made in accordance with a home recipe. The Grocer is committed to supplying one of the largest range of gluten-free products from flours to pasta, biscuits, sauces and condiments.
For more information and to purchase at Ryan's Grocery, please go to www.ryansgrocery.com.