The annual Safari Boo event is back for the 3rd year running! Safari Boo is Singapore's first merry-not-scary Halloween event for kids and even for adults. This is an exciting event that the whole family can enjoy! 
Come and dress up in your favourite costumes/characters when visiting Safari Boo! Visitors can look forward to this year theme on Aliens and Monsters. Children will have the opportunity to learn about weird and wonderful creatures in river habitats, go trick-or treating and enjoy a live animal presentation. One of the main highlights is the new graceful mermaids' performance!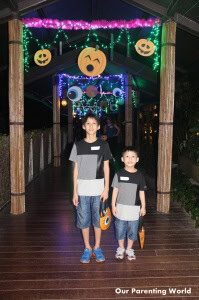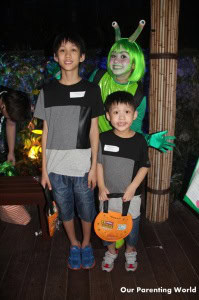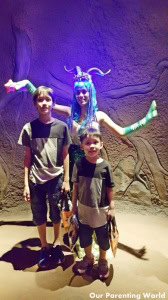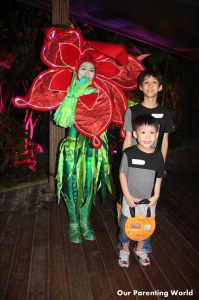 Get your bag which will be distributed free where kids can have a fun time going for trick-or-treating on a monstrous scale! Look out for the tricks amongst the treats and collect them all! Children can fill their bags with sweets, crayons, stationery, treats and more! Take photos with the friendly aliens, beautiful mermaids and quirky monsters. 
Time: 6 – 10pm
Venue: Various Locations In-park
This year, Safari Boo features 2 all new shows: Monster Boo! and Mermaid Mania: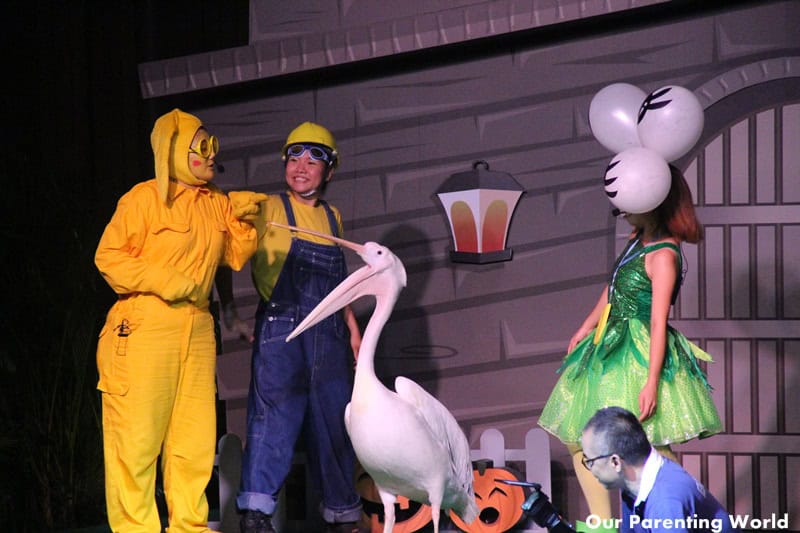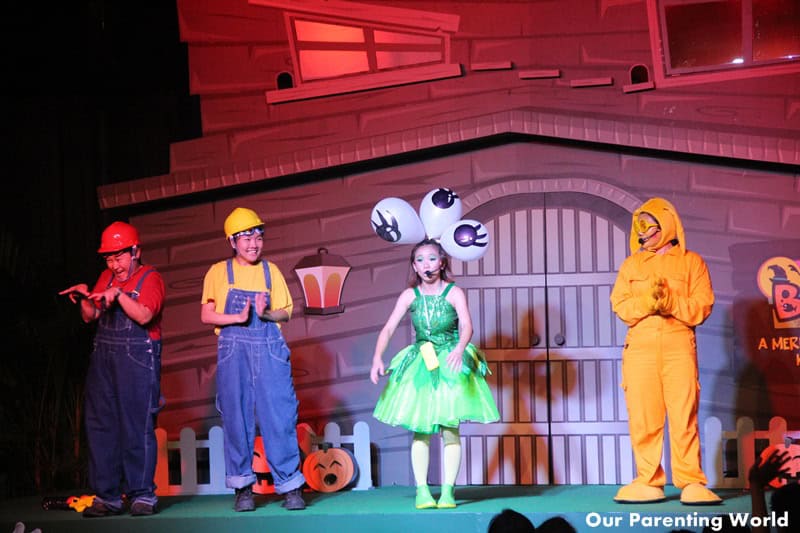 MONSTER BOO!
Join forces with monsters, aliens and children have the opportunity to meet their animal friends such as python and pelican in their battle against the evil Doctor V to restore peace and fun to Safari Boo! Grab your seat and join in the fun in this interactive play! 
Time: 7pm, 8pm & 9pm
Venue: Area 51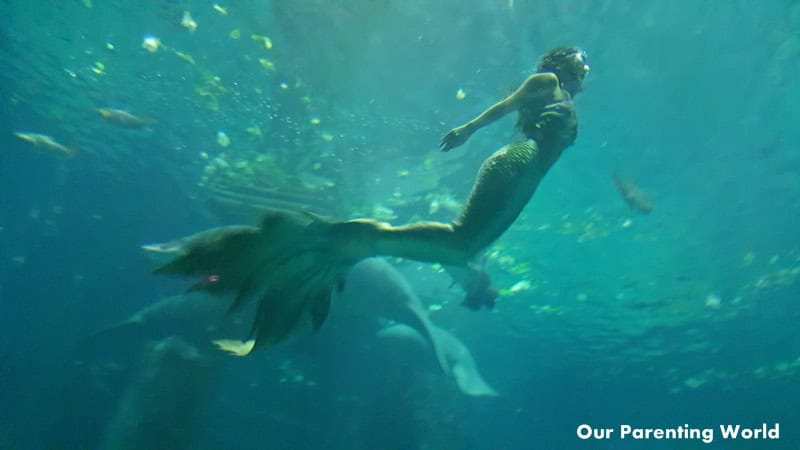 Mermaid Mania
The mermaids look so real! Don't miss this spectacular new show featuring a choreographed underwater musical performance by the beautiful and graceful mermaids where they swim and even play with their real life counterparts, the manatees. 
Time: 7.45pm, 8.45pm & 9.45pm
Venue: Merryland Mania
There are lots to do at Safari Boo, visit the activity booths where you can attempt to solve mysteries of real-life aliens, discover and investigate the invasive animal species which do not belong and why they shouldn't be kept as illegal pets. Have fun in various arts and crafts activities. Not forgetting to take photos with Safari Boo's mascots in the Meet and Greet sessions. 
Time: 6 – 10pm
Venue: Alien Starship
Families are encouraged to come dressed to theme—Aliens and Monsters—for a chance to participate in the Boo-tiful Family Pageant.
Held over six nights on 21, 22, 23, 28, 29 & 30 Oct, Safari Boo takes place between 6pm to 10pm. Tickets for Safari Boo are only available online. Special admission prices apply for members. For more information, please visit www.safariboo.sg
Good News! FLASH GIVEAWAY!
We have ONE family package of 4 tickets (2 adults + 2 children) to giveaway for you to bring your family to Safari Boo to have a Merry-Not-Scary Halloween event and to visit the friendly aliens and river monsters! 
Date: Friday, 28 October 2016
Time: 6pm – 10pm 
Please ensure your availability to visit Safari Boo 2016 when entering for the giveaway. No changes to the date and timing is allowed by the organisers. 
Happy Halloween!
Here's how to enter the giveaway:
1) LIKE Our Parenting World Facebook (<– Please click the link provided to go directly into Facebook)
2) LIKE and SHARE Our Parenting World Facebook Post on Safari Boo 2016 Giveaway – Aliens and River Monsters Come Alive at Safari Boo! (<– Please click the link provided to go directly into Facebook Post)
3) SHARE and TAG at least 3 friends (<– Please click the link provided to go directly into Facebook Post)
4) COMMENT on this website post at the comment box below "Why do you want to bring your family to visit Safari Boo 2016?"
Hurry, giveaway will close on 23 October 2016 at 23:59Hr. Winner will be announced through Website and Facebook. 
Please ensure that Step 1, 2, 3 and 4 are completed in order to qualify for the giveaway. The entries will be verified by the Organisers. Winner please kindly confirm your prize within 24 hours of announcement of your winning on our Website and Facebook page or another winner will be chosen. 
This giveaway is only for fans of Our Parenting World (OPW). The prizes are proudly sponsored by Wildlife Reserves Singapore. 
Thank you and Good Luck!
Terms and Conditions 
Entry into the giveaway contest will be deemed as acceptance of these terms and conditions. The rules of the giveaway contest and how to enter are as follows:
1) The prize is as stated, subject to change and fulfillment by the sponsors. Winners are not allowed to change the prizes. The prize will be non-transferable, non-refundable and non-exchangeable for other products/dates/times. The sponsors reserve the right to amend the giveaway contest, substitute any prize or with another of equivalent value without giving notice.
2) All participants have the opportunity to win as long as you have completed and fulfilled all the steps/requirements specified on the giveaway contest. Please make sure your likes and shares are set to public for verification purposes. Incomplete entries and fake accounts will be disqualified at the discretion of the organisers.
3) Winners of past giveaways in the last one month will not qualify for this giveaway, please wait till after one month from the date that you have won to participate in the current giveaways. 
4) Giveaway contest is open to all Singapore residents with a valid Singapore mailing address
5) The organiser (ourparentingworld.com) is not responsible for inaccurate prize details supplied to any entrant by any third party connected with the giveaway contest and by the sponsors.
6) Winners will be notified by email /Facebook/Instagram after the contest has ended. If the winner cannot be contacted or do not claim the prize, we reserve the right to withdraw the prize from the winner and or pick a replacement winner. 
7) The organiser reserves the right to cancel the contest if circumstances arise outside of its control.
8) The sponsor's and the organiser's decision in respect of all matters to do with the giveaway contest will be final and no correspondence will be entered into.
9) Other terms & conditions apply.