Looking for safe, gentle and natural baby products for your baby? sanosan, the Baby Care Specialist brand from German has launched in Singapore! It is very important to use the right skin care products for our baby to protect and nourish their delicate skin. sanosan, the trusted German brand is well known for providing the best care for baby's delicate skin.
sanosan's manufacturer, MANN & SCHRÖDER COSMETICS of Germany founded in 1951, has decades of experience in the manufacture of haircare and body care products and has gained a foothold in 70 countries around the world. They are now poised to take its unique baby care products to Singapore in partnership with renowned company DTB Distribution.
sanosan has a variety of baby and mama care products ranging from Bath & Shampoo, Care Lotion, Care Cream, Nappy Rash Cream and even Anti-Stretch Mark Cream for Mothers.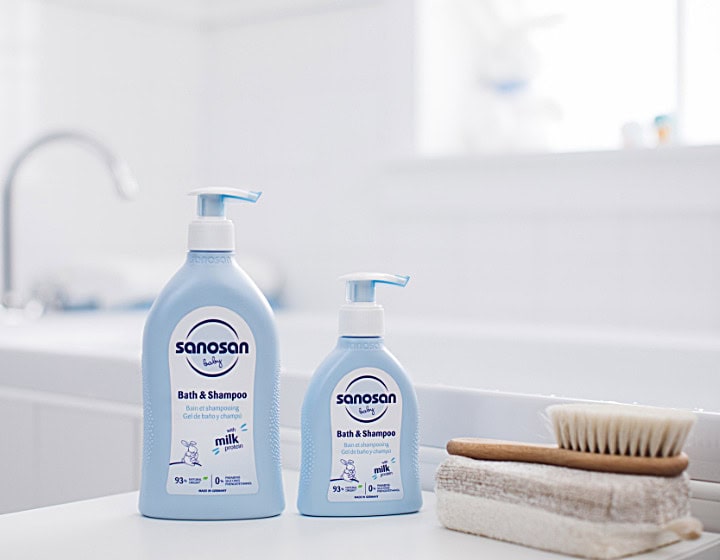 sanosan's products are guided with the vision of made "Naturally with Love" and with the highest demands backed with a high level of professional know-how, the company's experts develop formulas for the entire sanosan product family, from cleaning and care to products for the diaper area, investing high levels of technical know-how, using a high proportion of natural ingredients as the basis and the highest level of product safety.
Using only natural milk protein and organic olive oil, the perfect combination for sanosan products to provide supreme protection and care for delicate baby skin. Soothing ingredients like allantoin and panthenol are then included for added benefit to the skin. All the products are clinically tested under the specialist supervision, free from harmful ingredients like 0% parabens, silicones, paraffins, SLS/SLES and phenoxyethanol and are 100% made in Germany to keep parents a peace of mind when using the products.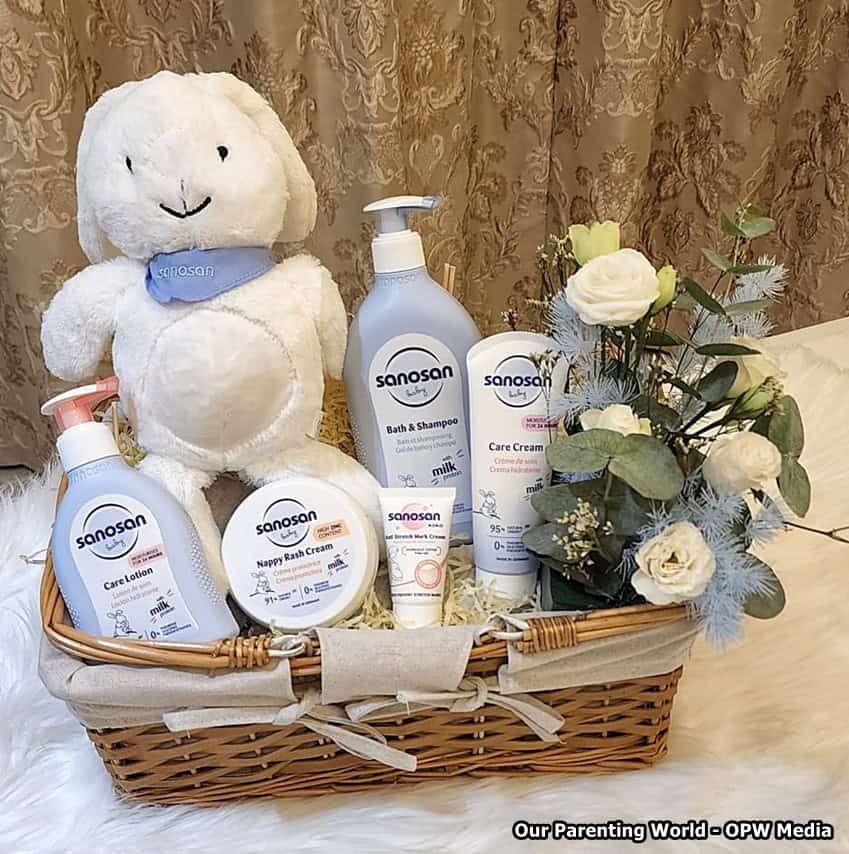 Here are some of the products that our editorial team has tried as follows: 
Bath & Shampoo 200ml, 500ml
Containing natural milk protein and organic olive extract. great for gentle cleaning for baby's delicate skin and scalp giving hair a silky smooth shine. The product helps to preserve the natural acid mantle of baby's delicate skin and supports the skin's own natural protective function. After cleansing, skin feels so clean and remains soft and smooth. 
Care Lotion 200ml, 500ml 
Comes with natural milk protein and moisturising formula with panthenol and chamomile providing the best care for baby's delicate skin. Suitable for daily use, helps to soothe and moisturise the skin for 24 hours. Skin looks hydrated and feels so soft after applying. 
Care Cream 100ml
The rich and nourishing cream comes with natural milk protein, skin-friendly allantoin and nourishing shea butter to nourish and protect baby's skin with 24hr moisturising effect. The cream is so effective, skin looks and feels so soft and smooth the whole day! 
Nappy Rash Cream 150 ml
A rich cream with a high zinc content. It forms an antimicrobial barrier and keeps baby's bottom dry, providing gentle care for the diaper zone with long-lasting effect. 
Anti Stretch Mark Cream 
For mums-to-be, this anti stretch mark cream contains unique product with a special collagen-elastin complex and vegetable oils and shea butter to help your skin stays supple, firm and provides long-lasting moisture to prevent stretch marks. After applying, skin feels smooth, looks supple and toned. The cream is good to use for massages too. 
sanosan is currently available at Mummy's Market, Novela Singapore, and Lazada Official Store. For more information, please visit www.sanosan.com.sg