"… Night fever, night fever.
We know how to do it.
Gimme that night fever, night fever.
We know how to show it…"
'Night Fever' one of the all-time favourite songs from the 70s by the Bee Gees, is the highlight of Saturday Night Fever The Musical. Audience can look forward to hear many of the popular Bee Gees songs like 'Stayin' Alive', 'You Should Be Dancing', 'How Deep Is Your Love' and many more. Saturday Night Fever, the 1998 musical from West End and Broadway has revamped with new concept, screenplay and production. 
Saturday Night Fever The Musical is based on the smash hit movie of the same name. It is the first movie by a young actor named John Travolta where he first burst into prominence in 1977 and he went on to act in the equally popular movie Grease in 1978. In the 1970s, it was the decade of the two "Cool" guys, John Travolta on the movie screen and Henry Winkler starring as Fonzie on the popular TV series, Happy Days. If you want to look cool, look no further than John Travolta and Henry Winkler. Even today, forty years later, both gentlemen aged gracefully and still look good on the screen.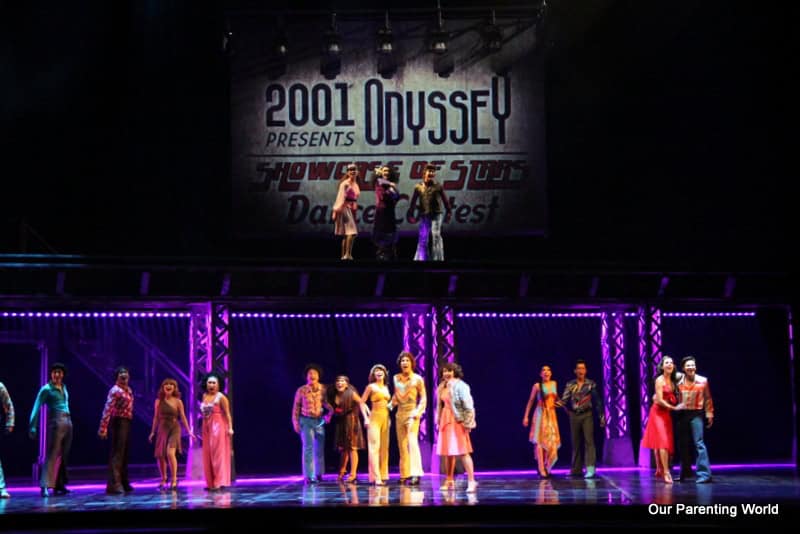 In the musical, the main cast for the role Tony Manero is played by Brandon Rubendall. It was a story set in Brooklyn, New York in 1976. Tony Manero, a young man loved to visit a local disco joint called 2001 Odyssey Club. At the disco, he was an amazing dancer and dancing helped him to forget about his mundane work as a paint store clerk and a family full of problems. It was at the dance floor that Tony became a legend in the disco world. Tony Manero then met Stephanie (Jenna Rubaii) who also shared Tony's dream and together they won a dance competition that changed their lives forever.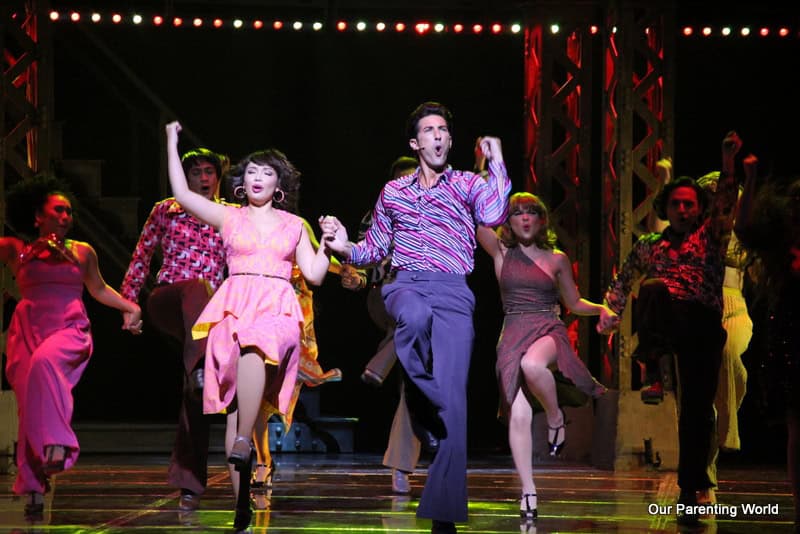 Brandon is a great entertainer with his singing and flashy dance moves. He is charming, charismatic and looks really cool with his hairstyle, striking long-sleeve shirt, bell bottom pants of that era. He looks like the young John Travolta straight out of the movie. Jenna Rubaii shines as Stephanie, Tony's love interest who dreams of a world that goes beyond being in Brooklyn. Throughout the musical, the audience were entertained and captivated by the vibrant and engaging cast, the dance pieces are well-choreographed and the costumes are glittering and flashy. This brings us to a journey back in time which shows us the fun days of the disco era that many of us missed in today's digital world of handheld devices and social media.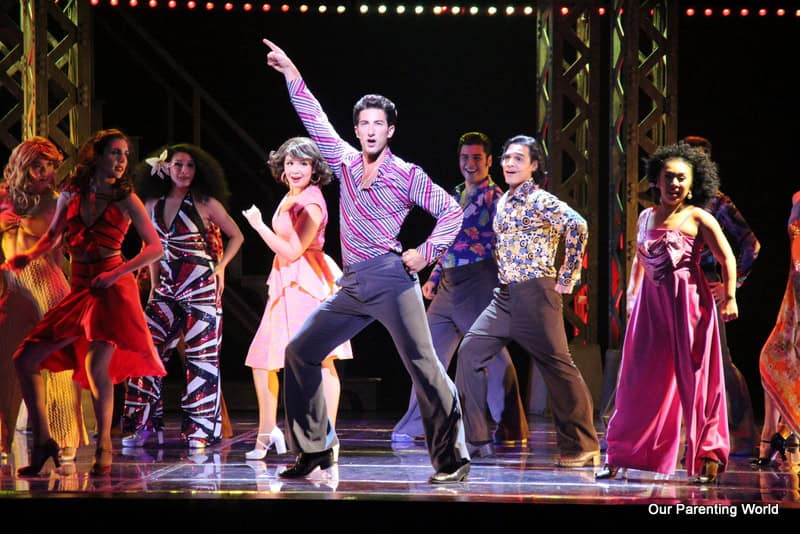 Who can miss this trademark dance move with left hand on the hip and right hand pointing to the sky? If you are looking to indulge in catchy songs and high-energy dancing, you can find it all at Saturday Night Fever The Musical. You can learn some cool dance moves from the musical, get ready to sway your hips and dance away.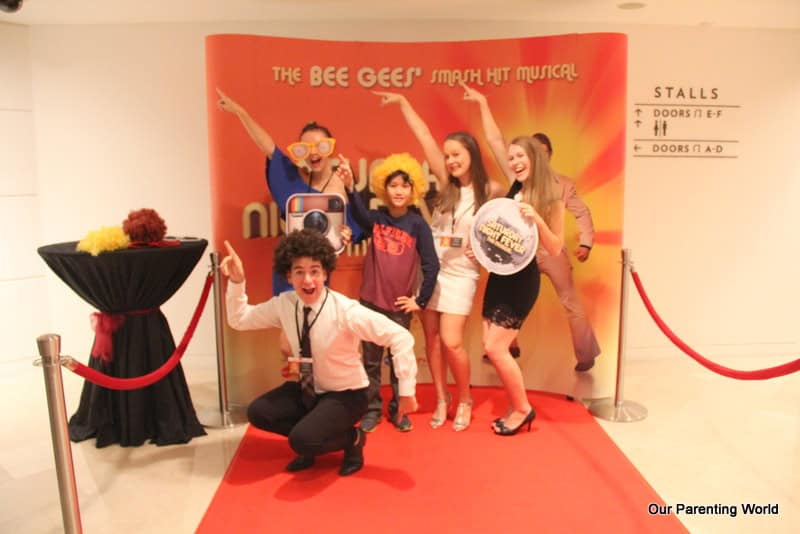 This musical is simply awesome! Catch Saturday Night Fever The Musical from now till 4 October 2015. Don't miss it!

Additional Information
Saturday Night Fever The Musical
Event Date:
Friday, 25 September – Sunday, 4 October 2015
Tuesday – Friday: 8pm
Saturday: 2pm & 8pm
Sunday: 1pm & 6pm
Venue:
Sands Theatre, MasterCard Theatres at Marina Bay Sands
Ticket Pricing:
(Excludes Booking Fee)
VIP Reserve : S$175
A Reserve : S$145
B Reserve : S$125
C Reserve : S$105
D Reserve : S$95
Language: English
Duration:
Approximately 2 hours 31 minutes
(including 15 minutes interval)
To book the tickets, please go the links below:
http://www.sistic.com.sg/events/saturday1015