Are you craving for good Chinese Food?
At Guan Kitchen, you will be able to enjoy and indulge in an array of mouth-watering Zi Char dishes at affordable prices in a comfortable new-age, air-conditioned environment lined with wooden furniture. The restaurant is large enough and comfortable for families and friends to gather for private occasions. Larger parties can ensconce themselves around the two round tables, each table can accommodate up to eight persons.   
As for its cuisine, diners can look forward to Guan Kitchen's brand new menu that was launched recently. Its kitchen is managed by Malaysian Chefs with over 15 years of experience.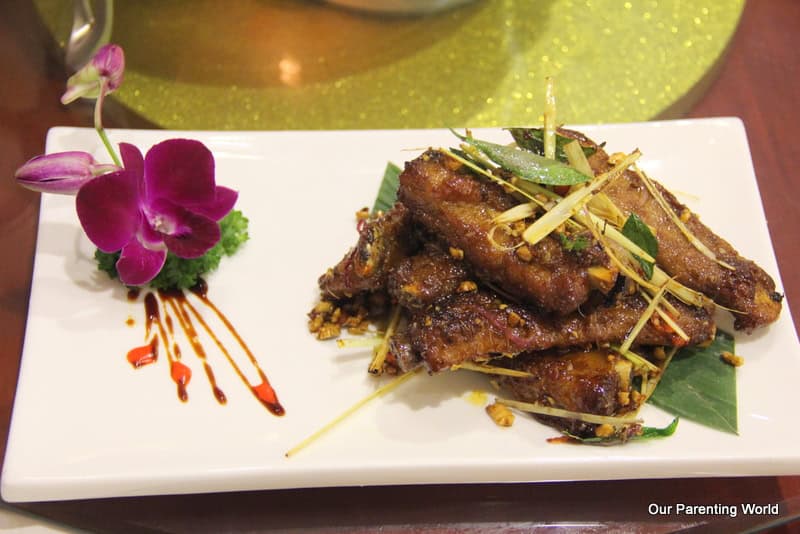 Guan Kitchen's cuisines are artfully plated and with western-inspired presentation that make the food even more appetising. 
Introducing some of its signature dishes that we had tried at the media tasting session, first dish is Lemongrass Pork Ribs at S$22.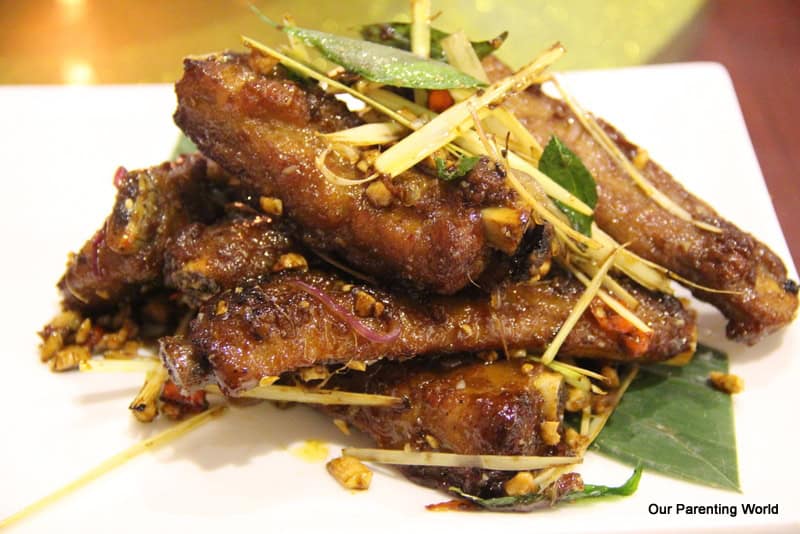 The Lemongrass Pork Ribs with its pork ribs glazed with a combination of lemongrass, Malbec which is a type of red wine and secret sauce that make it so tasty! Chopped nuts are also added to give another depth of flavour to the dish. Its meat is very soft and tender to taste. 
Deep Fried Pork with Fermented Bean Paste at $15
The pork belly is extra juicy and fragrant because of the fermented beancurd and it also gives an alluring reddish shine on the outer layer of the meat. The dish included cloves of deep fried garlic that is so full of flavour once you munched it in your mouth. For the added fragrant, it is finished off with the aromatic Hua Tiao Chiew rice wine.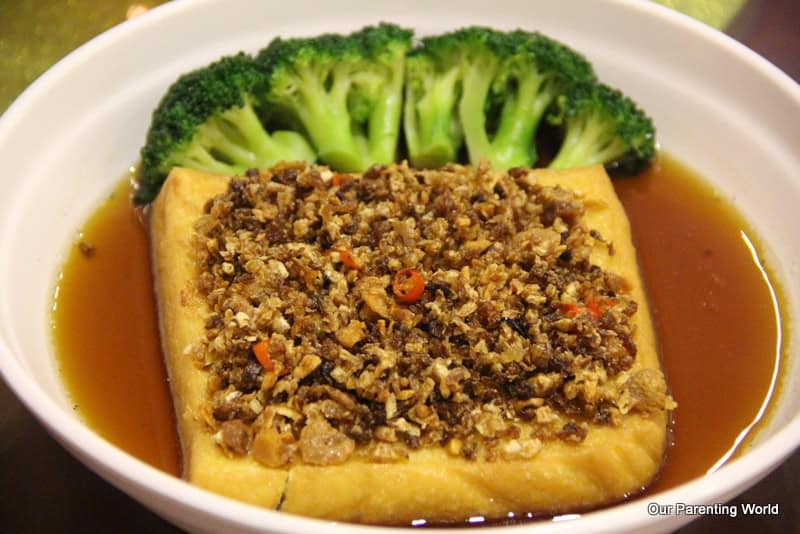 Homemade Preserved Radish Beancurd at $13.80. This is a good comfort food with soft warm silky smooth beancurd covered with lightly crispy beancurd skin on the outside. It is loaded with fragrant salty radish on top for the added taste. This is a simple and yet delicious dish.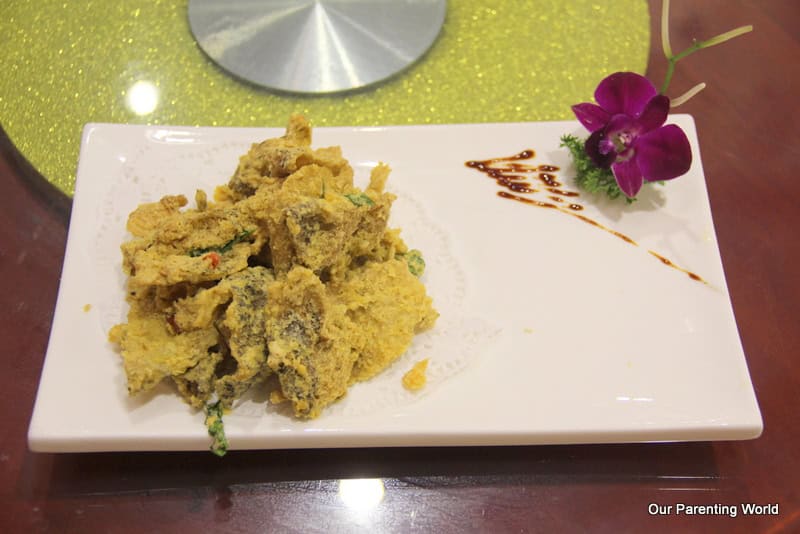 Crisp Fried Fish Skin with Salted Egg Yolk at $15.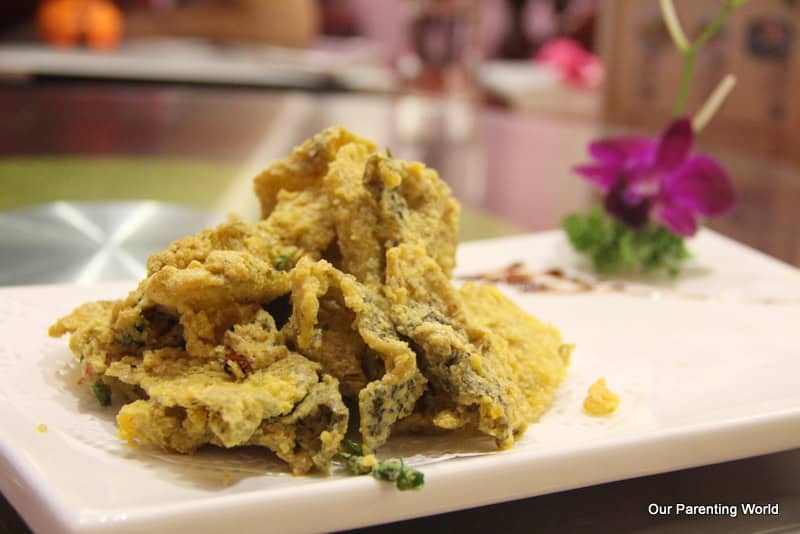 Each of the fish skin is thinly sliced and prepared with seasoning imported from Nanyang. They are fried and coated with the luscious salted egg yolk. Each bite is so crispy and full of flavour that you can't stop eating!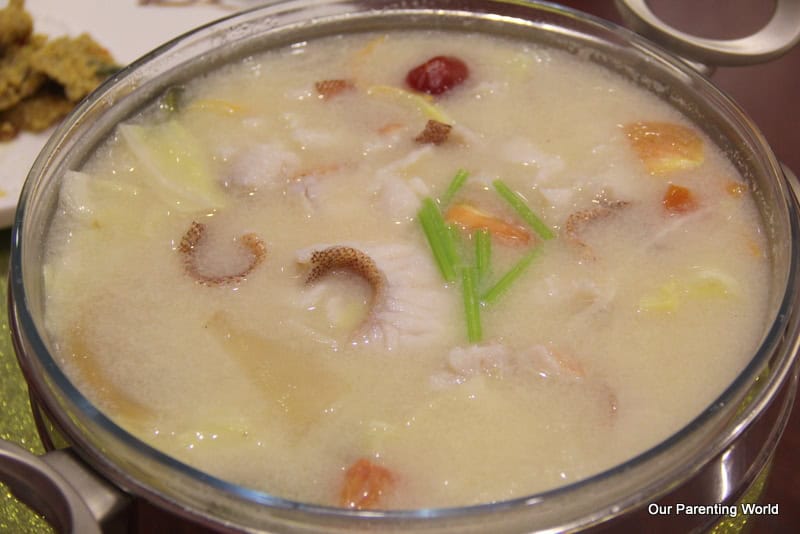 House Special – Red Grouper Soup with Pickles at $38. This is a warm, comforting soup with a delicate balance of picked vegetables, tomatoes and soft tender red grouper. This delicious soup is a House Special that is not available everyday, if you like to drink this soup, do check with Guan Kitchen before coming to the restaurant.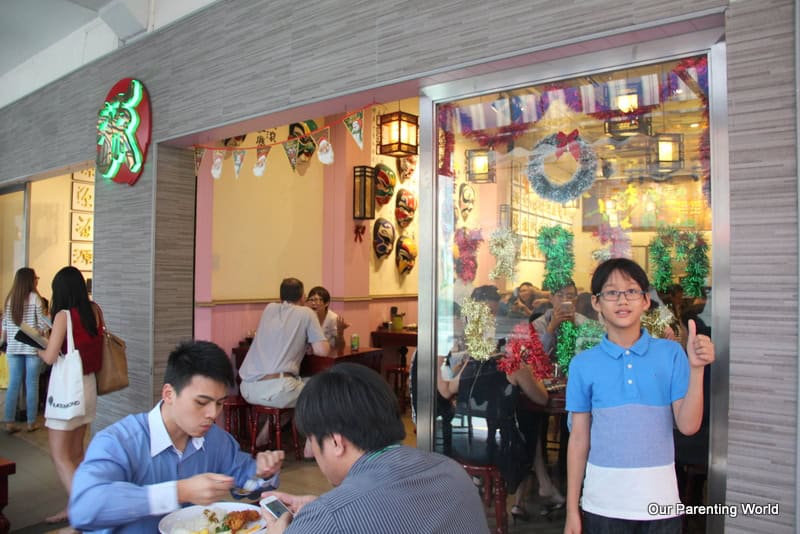 The restaurant was filled up with diners when we visited it and it shows how popular Guan Kitchen is. In addition to the above dishes, Guan Kitchen has other mainstays dishes that you can try include the Assam Fish Head (S$32); Chicken Soup with Chinese Yam Ishinabe – Half Chicken (S$25); Black Pepper Tenderloin (S$28); and Pig Trotter Bee Hoon (S$13). It also caters for Vegetarians, you can eat to your hearts' content with dishes such as Vegetarian Fried Rice (S$5.50); Scaled Chinese Spinach (S$13), and more.
Guan Kitchen also offers house specials daily. The line-up of house specials will change so gourmands can expect new surprises each time they visit the restaurant! Guan Kitchen has an arsenal of premium wines. Wash all the yummy food down with red and white wines such as Trapiche Pure Malbec (Argentina), Mandarin Duck Sauvignon Blanc (New Zealand).
Address: 225 River Valley Road, Singapore 238283
Operating Hours: 11am to 12am
Telephone: 6333 6003