It's school holidays! Thinking of what to do, bring your kids to visit Science Buskers Festival 2018 where buskers from all walks of life will put up an admirable display of creativity and passion at the annual Science Buskers Festival at Plaza Singapura from 31 August – 1 September.
Bringing together the love for science and the art of performance gave birth to this idea of "Science busking", a unique experience that is entertaining yet educational for viewers of all ages.
As a highlight programme of the 18th edition of the Singapore Science Festival, this year's Buskers Festival will feature the first-ever bilingual science show to be conducted in Mandarin and English in Singapore.
Titled "Incredible Edibles, The Chemistry of Cookies" science show by Kate Mulcahy, a notable scientist from the Royal Institution from Great Britain, will be performed by two local actors in both languages. This one-of-a-kind display demonstrates the often-overlooked role of science in cooking. For instance baking a delicious cookie actually requires a lot more brainpower than you would think! 
Guests have a chance to vote for the performances from teams of buskers vying for the top spot at the Science Buskers Grand Finals, as judging is based on a combination of the audiences' votes and judges' scores.
The annual competition, which will celebrate its 10th anniversary this year, has been lauded for giving participants both young and old an opportunity to hone their communication skills while expressing science in a fun and creative manner. It is also testament to the Science Centre and A*STAR's joint efforts to nurture creative science learning and thinking in Singapore.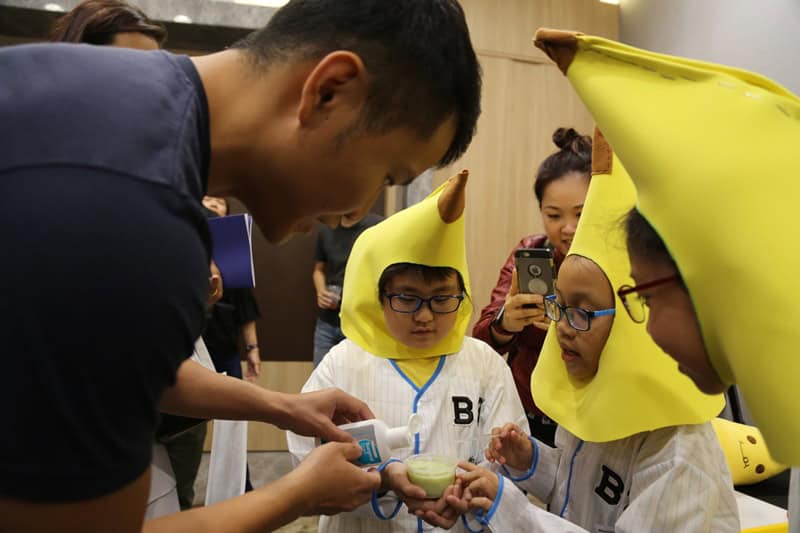 One of the teams competing this year is the "Bananas in Pyjamas", formed by Cate Verghese, Rykiel Fong and Erica Seah, Primary four students from CHIJ Our Lady Queen of Peace whose adorable act will uncover the mystery behind the DNA of bananas. There will be many more of such fascinating busking acts on display at the annual festival.
Associate Professor Lim Tit Meng, Chief Executive, Science Centre Singapore shared that "The Science Buskers Festival has grown year-on-year, and continues to push boundaries. This year we are also introducing the first ever bilingual science show. The festival in general exemplifies the fun and interactive nature of science, proving that the love for science and innovation transcends barriers such as age and language and can speak to everyone." 
Science Buskers Festival 2018
The Science Buskers Festival will be held over two days, on 31st August from 12pm to 6pm, and on 1st September from 9am to 6pm at Plaza Singapura, Outdoor Plaza 68 Orchard Road, Singapore 238839
The festival is suitable for all ages, and admission is free.
The Science Buskers Festival is organised by Science Centre Singapore and A*STAR.
For more information about Science Buskers Festival 2018, additional activities and workshops, please visit https://www.science.edu.sg/whats-on