Science Centre Singapore's longest-running initiative, the Young Scientist Badge (YSB) Programme, commemorates 40 years of igniting interest and passion in Science, Technology, Engineering and Mathematics (STEM). 
Celebrating YSB40 with two new multidisciplinary badges in 2022
Inspired by pioneers of science – Marie Curie and Margaret Fountaine, the young Marie Curie and Margaret Fountaine badges are curated to encourage a spirit of innovation and societal norms-defying resilience, as exhibited by the Nobel winning physicist and the prolific lepidopterist during their time.
Visitors can embark on a one-of-a-kind Marie Curie and Margaret Fountaine Trail exclusively from 18 – 20 October at Science Centre Singapore priced at $5 each, and complete missions guided by a physical trail booklet.
Examples of these activities include:
● Marie Curie Trail – Learning about radioactive compounds and their uses in today's world, performing a repulsion test to investigate magnetic properties, and making a solar lamp to demonstrate the use of environmentally friendly energy sources.
● Margaret Fountaine Trail – Identifying flowering and non-flowering plants that can be found in Singapore, testing high sugar and liquid foods that butterflies enjoy feeding on, and learning how climate change affects the population of monarch butterflies.
Visitors who complete the trail will be entitled to a physical "I am a young Marie Curie" and/or "I am a young Margaret Fountaine" badge and trail booklet, which are part of a limited-edition collection and only available on the three days. After this, the two new badges can be earned online at https://www.science.edu.sg/for-schools/resources/young-scientist-badge-scheme.
As part of the three-day experience, guests can also purchase tickets at https://www.gevme.com/scsonlinetickets to participate in activities inspired by the two famous personalities. These include using a hardness test kit and magnets to observe the physical properties of materials, and using a stereo zoom microscope to observe body parts of a butterfly.
The line-up of YSB activities is part of the year-long celebration that marks the Centre's 45th anniversary of igniting curiosity and interest in STEM across Singapore.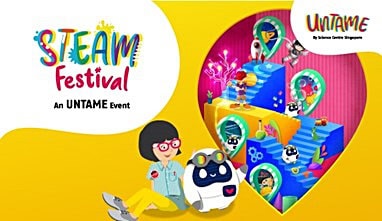 Discover Science in the spaces and places around us at the UNTAME STEAM Festival! from 4 – 9 October, come celebrate Children's Day by blasting into outer space at the sensory theatre, or getting your hands dirty at the STEAM PlayYard, with activities and experiences that are specially curated for young learners.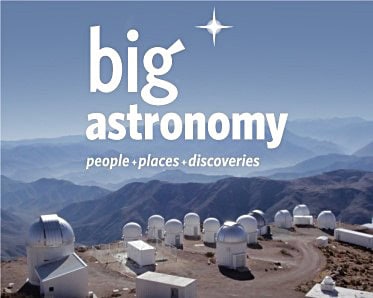 Check out the Big Astronomy Discover world-class observatories and deep dive into the vastness of astronomy in the newest planaterium show happening at Omni-Theatre.
To find out more about the Science Centre Singapore and their latest activities, please visit https://www.science.edu.sg/