Science Centre Singapore is offering an exciting line-up of exhibitions and activities for young learners to embark on discoveries and be inspired by world-changing science this September! Don't miss it!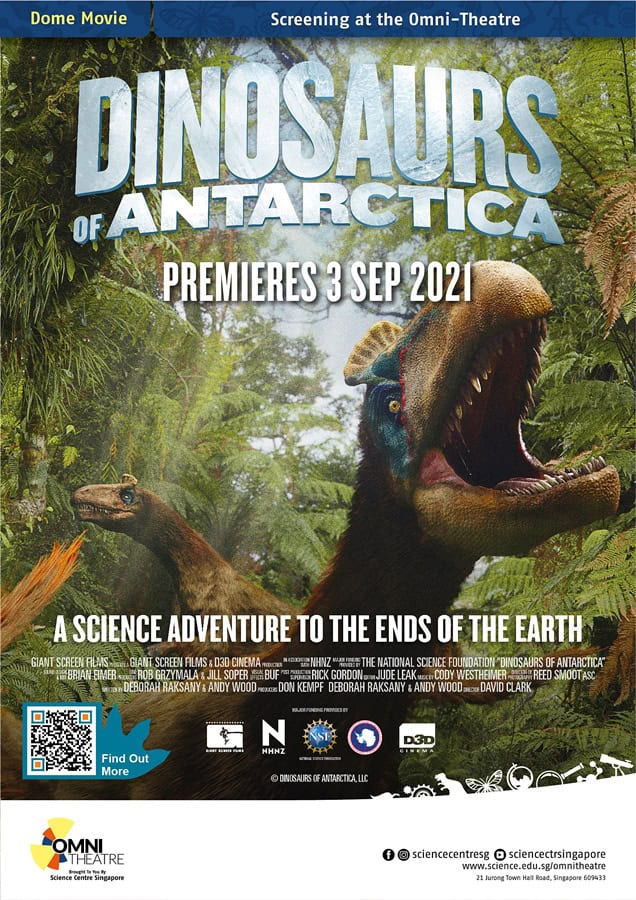 Premiering on 3 September at the Centre's Omni-Theatre is the latest, larger-than-life Dinosaurs of Antarctica. Dino-lovers will be taken on a roar-some adventure as they journey through a surreal world of primitive forests and thick swamps to encounter extraordinary dinosaurs and colossal amphibians.
School holiday fun awaits young learners at KidsSTOP Academy Activities week, where they will discover more about science with hands-on activities. Participants will learn more about energy transfer by creating a bottle airplane, and even blast off to space in the KidsSTOP rocket with the help of a DIY LED circuit card! If that's not enough, young ones can also embark on a Pom-Fect Journey held at the KidsSTOP Party Room on 11 September, where they will get to join Pom the Pomegranate for a pomegranate-growing plant workshop to learn interesting facts about seed dispersal. 
Kicking off the slew of exciting Informal Science Public Programmes from now till mid-November is The Friendship of Sun, Earth and Moon, where participants will be able to view the Moon at their favourites spots, and even stand a chance to enjoy the view of the other heavenly body, the Sun, at the Centre's Observatory. Also on the list of exciting programmes is World of Spectra, where guests can assemble their own spectroscope to explore surprising varieties in light composition from everyday sources.
Science Centre Singapore and its Group of Attractions will operate daily from 3 to 12 September 2021, 10am to 1pm and 2pm to 5pm. The usual operating hours will revert from 17 September 2021. Do visit www.science.edu.sg/visit-us/opening-hours for the latest opening hours.
All images credit to Science Centre Singapore