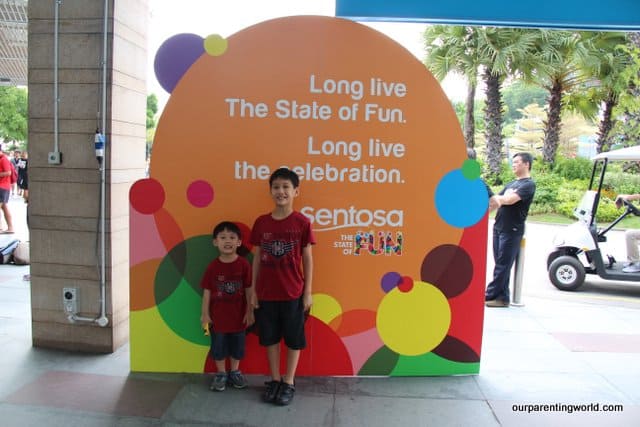 Our Parenting World is at The State of Fun, Sentosa where Fun is never far in this State!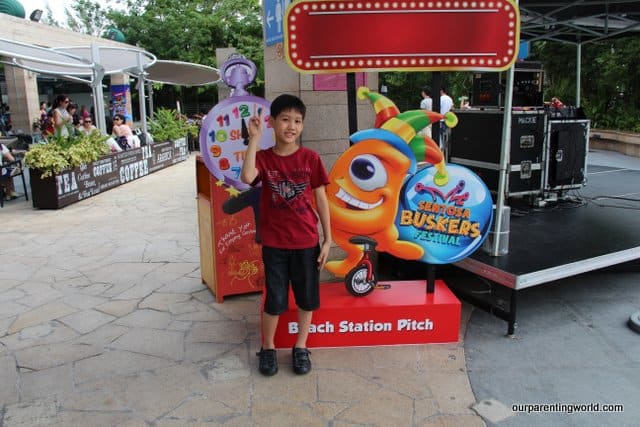 What better way to start having fun during the weekend and the coming school holidays next week, is to visit Sentosa Buskers Festival! 
The Festival is back for the 5th year running and visitors can look forward to line-up of new buskers and returning favourites from around and abroad.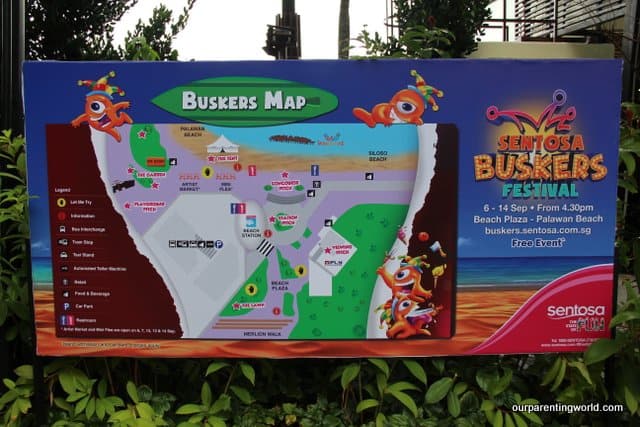 Buskers Map
Sentosa Buskers Festival is from now till 14 September 2014 and it starts from 4.30pm at Beach Plaza – Palawan Beach. This is a free event!
Let Our Parenting World, Gor Gor and Di Di bring you round the festival.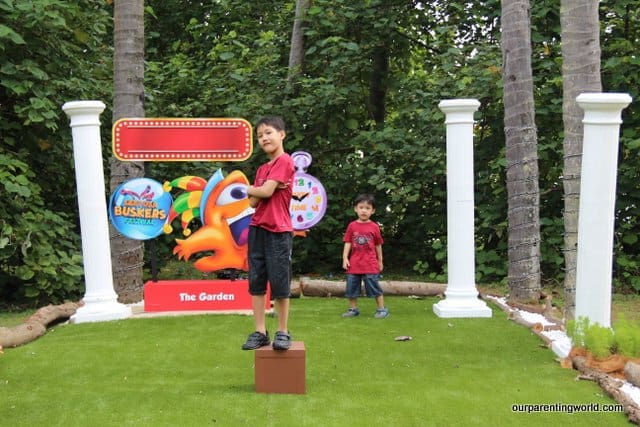 While waiting for the show to start, Gor Gor and Di Di having fun doing their own street performances.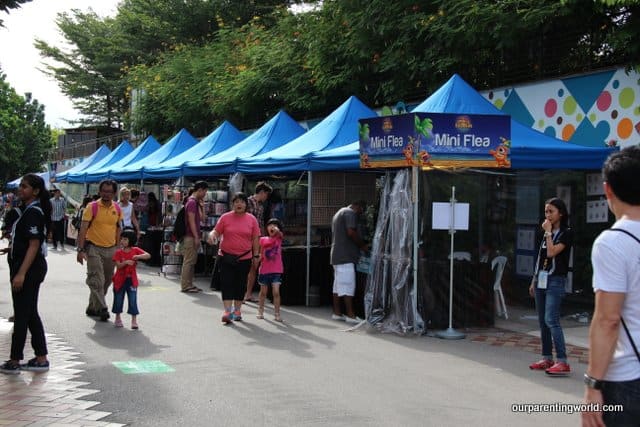 There is a Artist and Mini Flea market for your shopping pleasure, support our local artisans and who knows you maybe able to find some unexpected loot.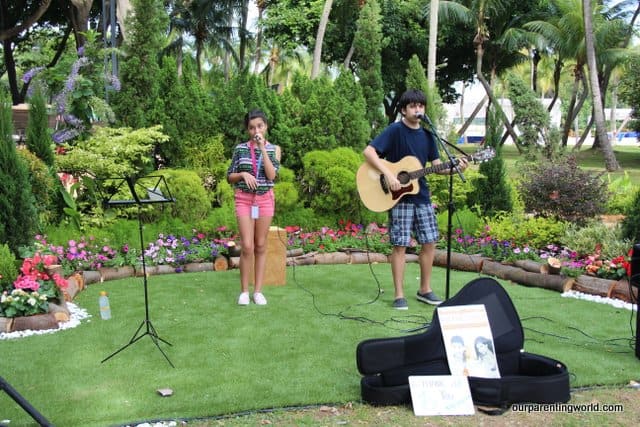 This year festival is bustling with entertainment by buskers hailing from countries like Australia, Canada, Chile, the United Kingdom, to our very own Singapore talents!
The above is a pair of musically-inclined siblings, Christian (age 12) and Shannon (age 10) called Way Past Curfew from Singapore. They have been playing and singing together ever since Christian taught himself to play the piano at the age of 5! 
Come and watch the brother and sister duo rock the stage this Sentosa Buskers Festival!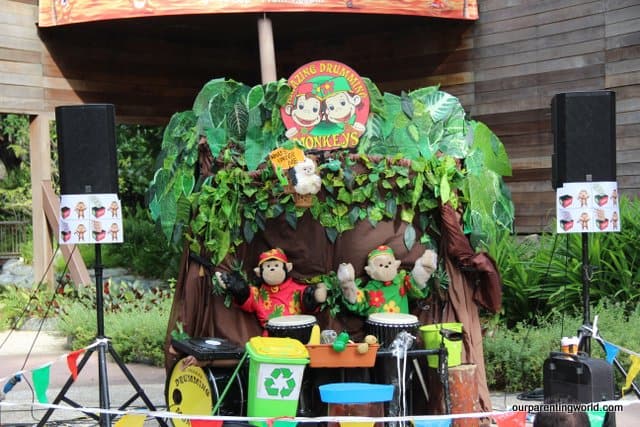 This performance is by The Amazing Drumming Monkeys from Australia.
Audience can jam along with the amazing drumming monkeys and groove to the rhythm of the music! This is perfect for the little ones aged two to eight years old, this adorable little variety show will set the whole family bopping to the beat!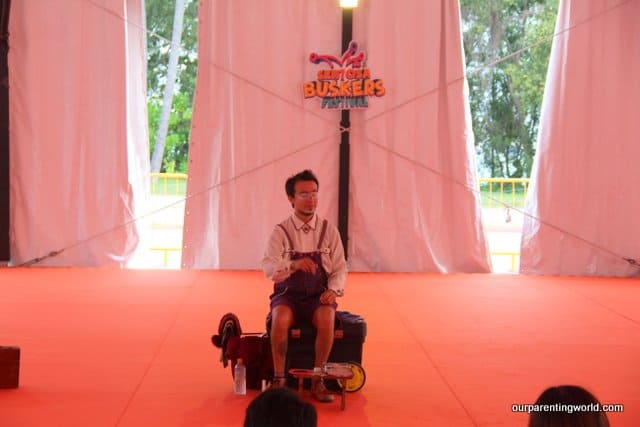 Catch the performances by Fruitillas con Crema  from Chile. 
Juggling since the age of 15, Claudio Martínez Riveros discovered the art of clown and developed two clown characters "Frutillas con Crema" and "Cotonito" when searching for a way to present his juggling act on stage.
At the Sentosa Buskers Festival this year is Frutillas con Crema who will entertain all with his hilarious character and skillful juggling tricks!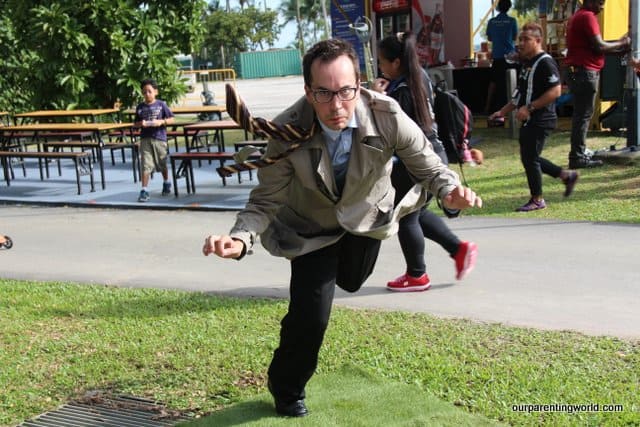 Look, this is The Tripping Man from United Kingdom. He is a living statue!
Audience crowd around him, many are trying to figure out, hmm … how did he do it?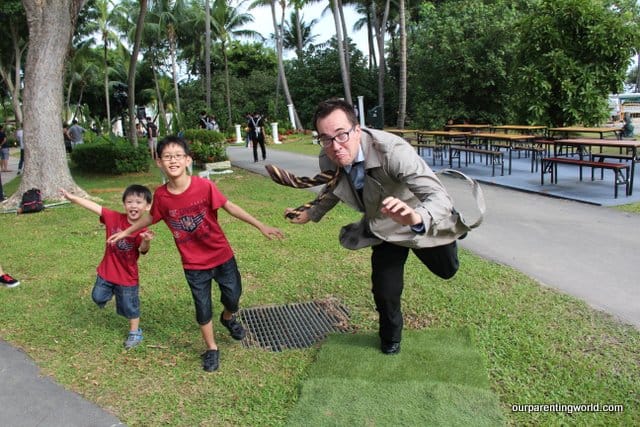 Here comes Gor Gor and Di Di, "Hello Mr Tipping Man, wait for me!"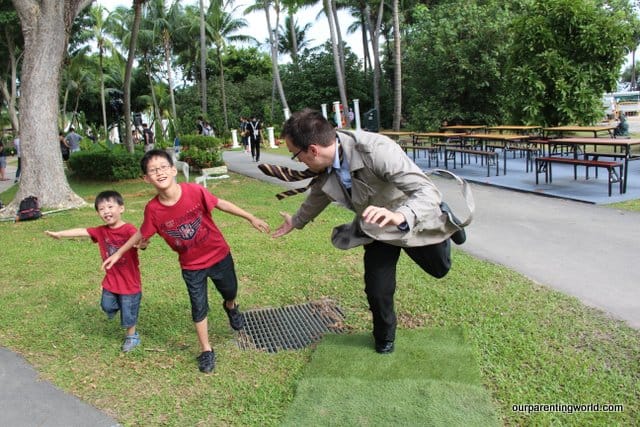 "Come on, boys!" Mr Tipping Man reaches out his hand …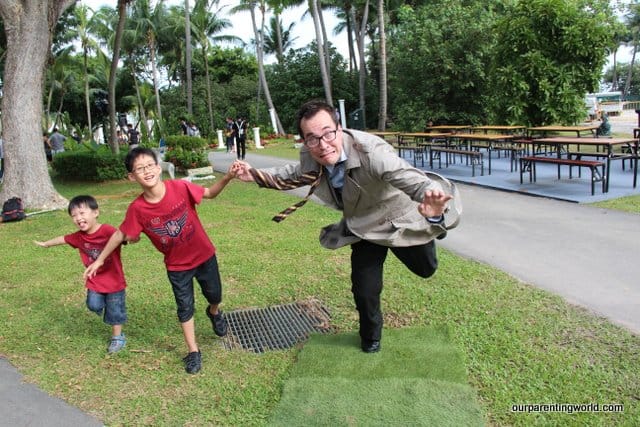 Mr Tipping Man lends out his helping hand to the boys. "Let's run faster, I am going to be late for work!"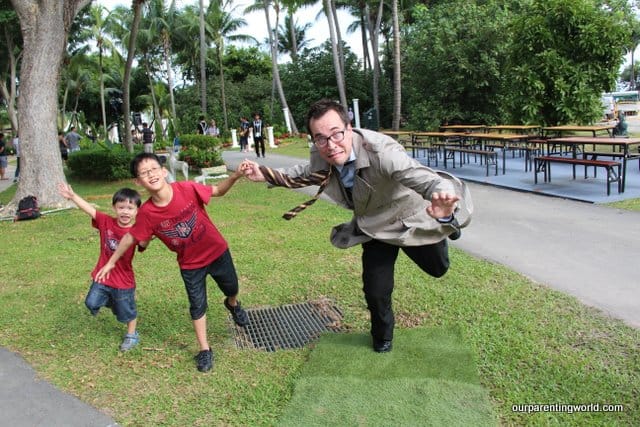 Don't miss this brain-bending living statue character's world premier at the Sentosa Buskers Festival! Take a tumble with The Tripping Man and you will be falling over with laughter!
Aeriel Manx who is from Australia is a master of the unimaginable with his array of chilling stunts that will be sure to leave the audience's jaws dropping!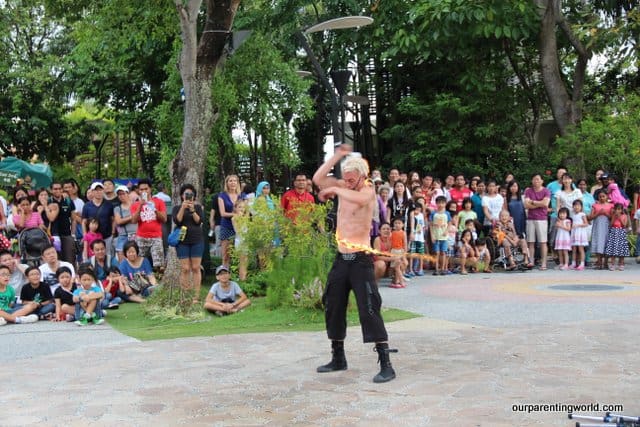 Performing with a blazing whip and also wrapping it around his body.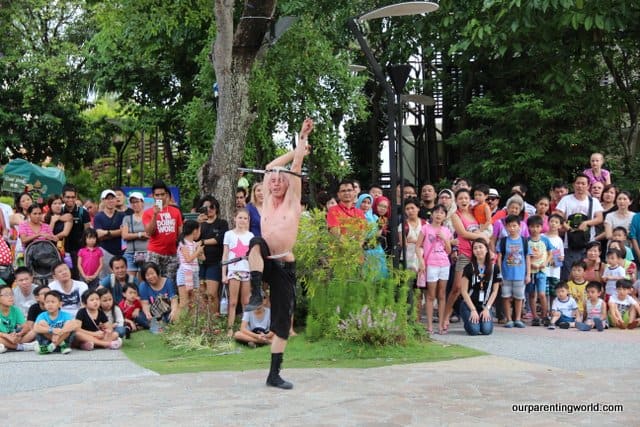 He has such a flexible body that he is able to move his body skilfully over two rackets. The audience watched in awe of his performances. 
Aeriel Manx is dubbed the king of swords and he amazed the audience with his sword swallowing act. 
Reigning from Australia, Aeriel has an impressive list of past performances in many countries, including the Edinburgh Fringe Festival, Adelaide Fringe Festival, Auckland Busker Festival, Skopje Buskers Festival and Shibinik Buskers Festival.
Don't miss this exciting Sentosa Buskers Festival where you can watch captivating performances from international and local acts. Please click HERE for more information.
Event details
Date: 6 to 14 September 2014 Time: 4.30pm onwards
Venue: Palawan Beach and Beach Plaza, Sentosa
Event Admission: Free (island admission & carpark charges will apply)
Hotline: 1800-736 8672