The day has come, Gor Gor and Di Di are so excited! They are going to set up a stall at Sentosa to be one of its young entrepreneurs or 'Playtrepreneurs' for Sentosa KidZ Flea Market. We are one of the few selected bloggers invited by  Sentosa to partake in this meaningful event. Before setting up the stall, Gor Gor and Di Di need to go for training, please go to this link to read about what they have learnt at the training.
Gor Gor at the venue and I am going to be a PLAYtreprenuer today!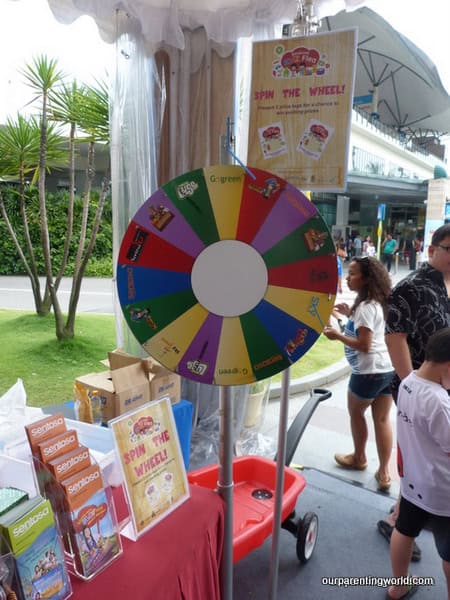 You will get to spin a wheel to win attractive prizes for every two price tags that you get.
There are performances going on to entertain both the adults and children.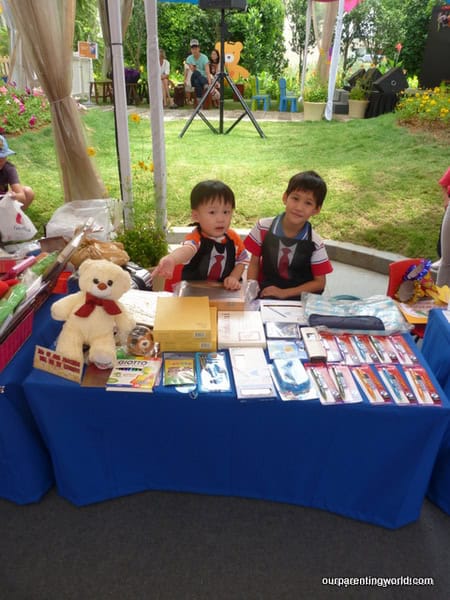 In the meantime, Gor Gor and Di Di are working hard at their stall to sell things. Gor Gor and Di Di are selling stationary and majority of their products are brand new at very low prices.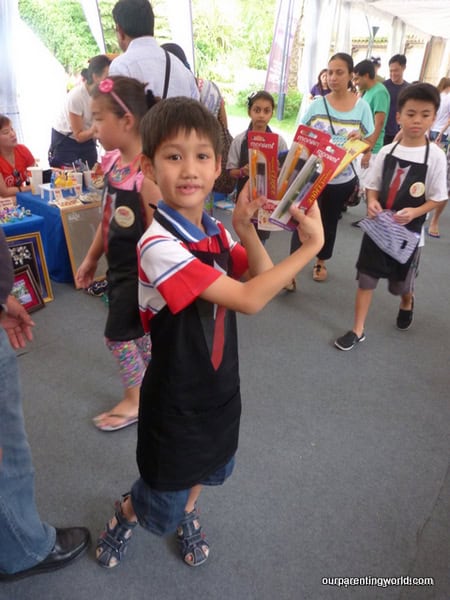 We are very proud of Gor Gor as he takes the initiative to walk and talk to people in an attempt to sell his products.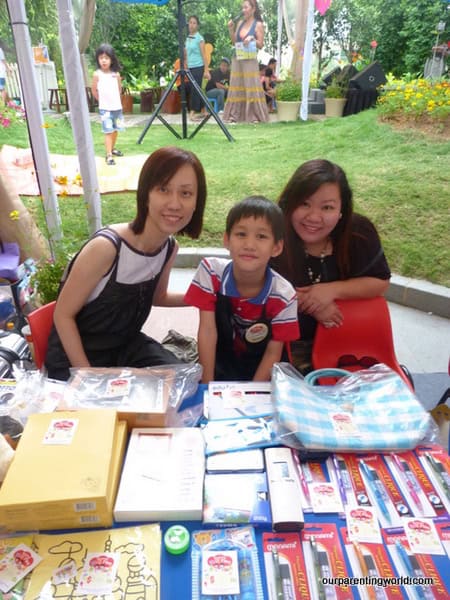 We are so happy to see our parents' dear friends, thank you for coming to support us!
Gor Gor making lots of sales, well done Gor Gor!
Gor Gor and Di Di would like to thank everyone for coming and supporting them and also to the lovely people of Sentosa  for inviting them to this event. They have learnt a lot and both Gor Gor and Di Di have donated all the proceeds from their sales to the charity.