Sentosa held the biggest festival where you and your family will be entertained with a variety of street performers. There are more than 250 fun and entertaining live show during the festival from 7 to 15 September from 4.30 to 10.30pm.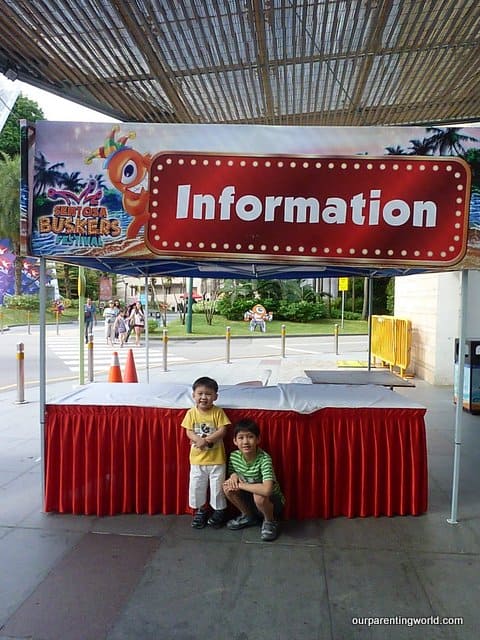 Gor Gor and Di Di can't wait to catch the street performances.
Gor Gor and Di Di are having fun while waiting for the first show to start at 4.30pm.
Here comes Titan The Robot which is one of the most popular performances and it has performed with superstars like Rihanna, Will Smith and Jackie Chan. This is the first for Titan to perform at Sentosa. The crowd is so excited to see Titan! 
Titan the Robot sings, performs acts, entertains and teases the crowd with its wacky sense of humor. The audience loves it! 
Titan has one BIG fan, Di Di after watching it's performance, wanted to follow it. He went to grab Mummy's hand and chased after Titan.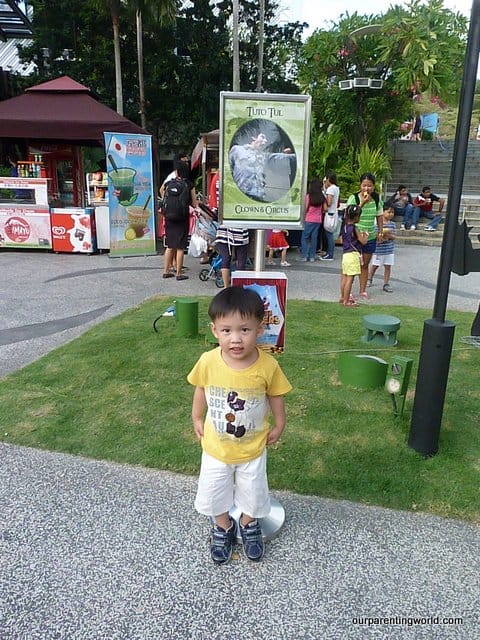 Next performance that we are waiting to catch is Tuto Tul.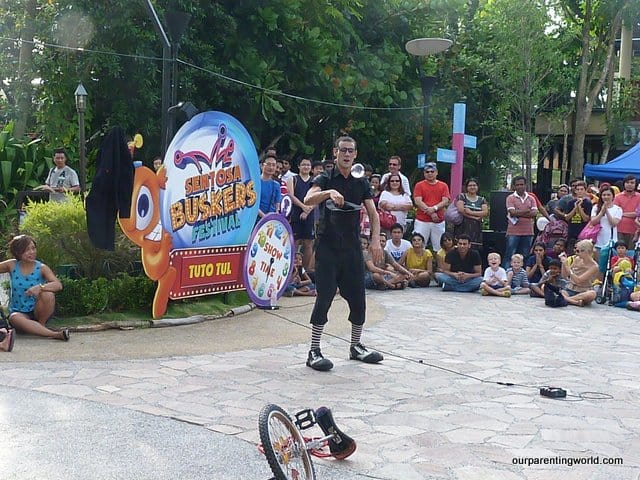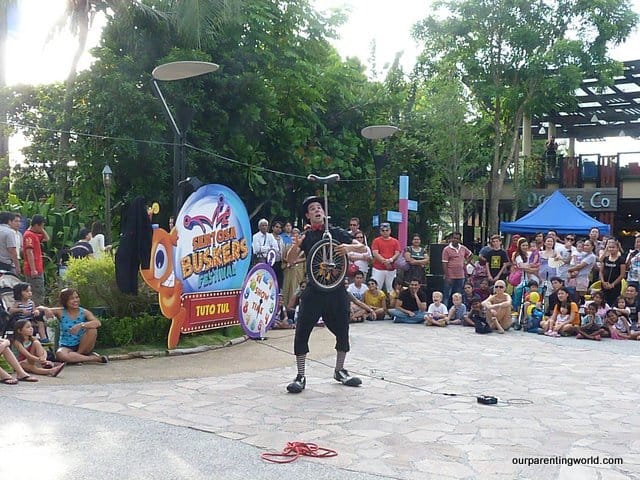 Tuto Tul from Argentina is a clown and the audience is tickled with his crazy and funny acts.
There are so many performances to see and catch at Sentosa Buskers Festival.
There is even an interactive area for everyone to bring out the acrobat in you.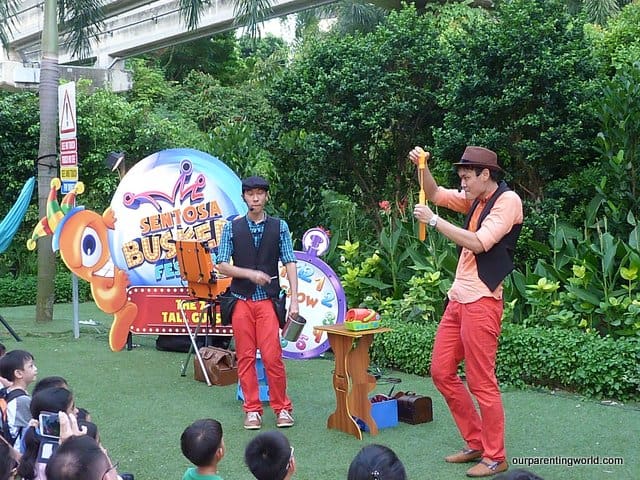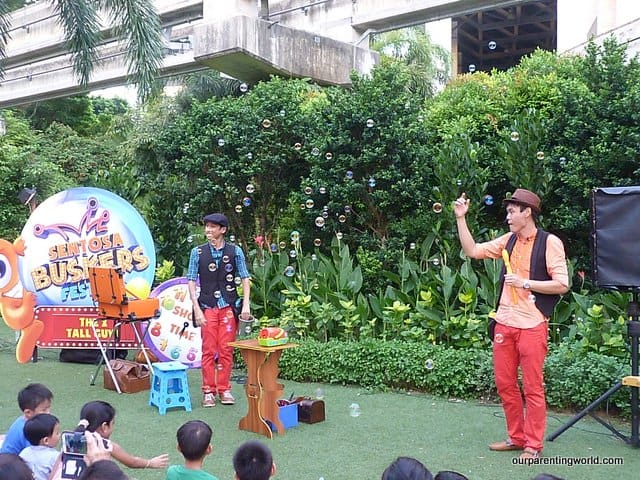 Gor Gor and Di Di love to watch magic show and here we are catching the award winning two tall guys. Their performances are a combination of magic and comedy.  
Showing our support and appreciation to the street buskers by giving tips.
Introducing Singapore's first Instagram exhibition on the beach which will be held from 14 September to 13 October 2013. 
Walk along Siloso Beach and see stunning photographs that showcase more than 70 different ideas of happiness. These photographs are shortlisted from Sentosa Happiness-themed instagram contest, based on the number of votes and how meaningful the photos are.
#HappyIsland Instagram Exhibition will be held from now to 14 October 2013 from 10am to 10pm at Siloso Beach. Admission is free (Usual island admission and car park charges apply). Please click this link to read more about Sentosa #HappyIsland Instagram Contest. 
Our Parenting World would like to thank the kind and lovely organisers of Sentosa for inviting us to the events!
Thank you and we all have fun!