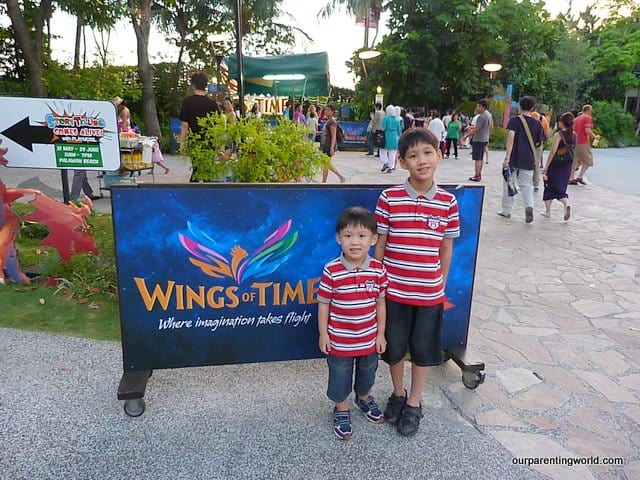 Our Parenting World, Gor Gor and Di Di were at Sentosa to catch the latest signature night extravaganza, Wings of Time after bidding farewell to Songs of the Sea, Sentosa previous night extravaganza. Please click HERE to read about the boys' earlier visit to catch Songs of the Sea.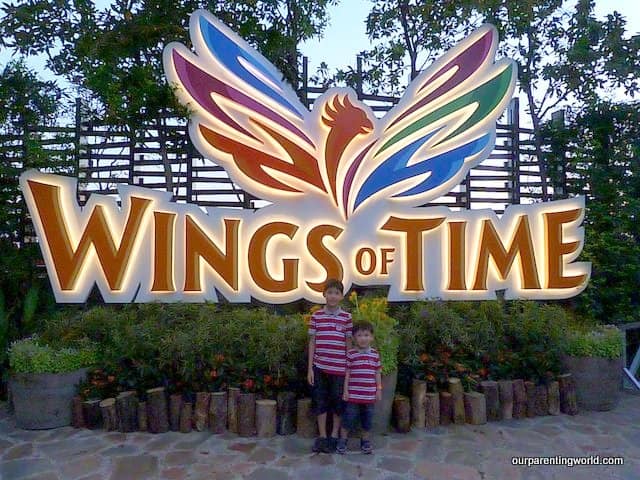 Poising for pictures in front of the new "Wings of Time" signboard. The boys were curious and excited to find out what's the new show is all about?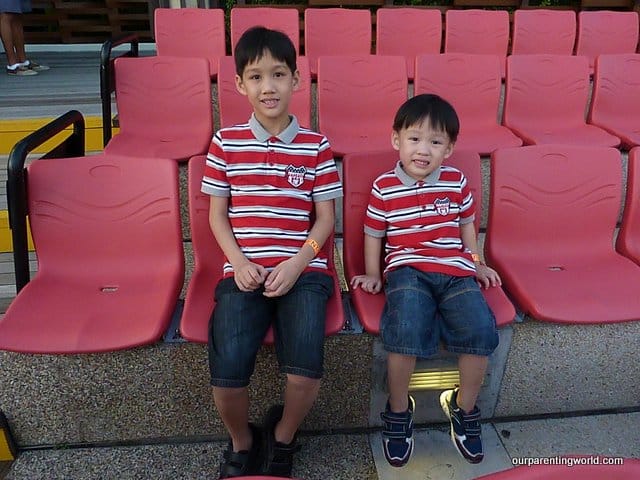 "Come and join us, be dazzled and be prepared to be blown away by the new show, Wings of Time!"
At the beginning of the show, there will be a vocal warm up where audiences can sing along with the fun and energetic cast. Wings of Time offers an unique experience for each guest to sing, feel and let their minds wander with the characters.
Introducing Shahbaz a mystical pre-historic bird-like creature who has just awoken from millenniums of slumber. All he wants is to return to the beginning of time, to find his way back home. The adventure begins with Shahbaz together with his friends, Rachel and Felix as they travel across beautiful landscapes and the mysteries of time.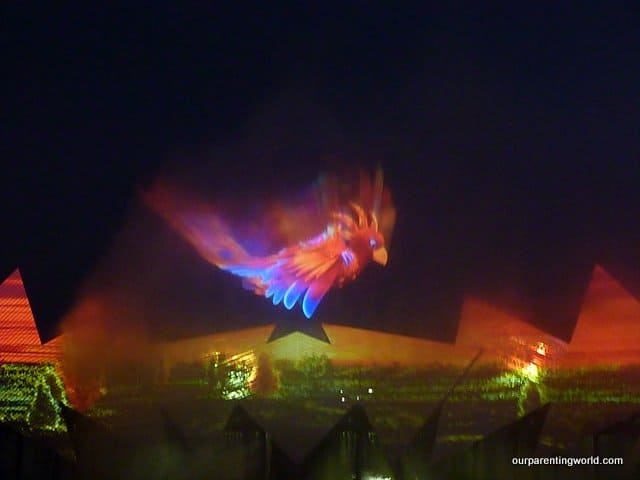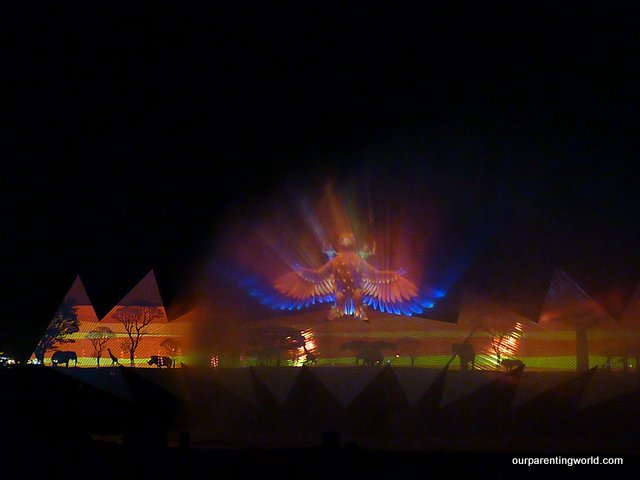 Throughout the show, audience will join Shahbaz, Rachel and Felix as they leave modern Singapore on a breathtaking adventure through several panoramic vistas from the Industrial Revolution and the Silk Road eras, to the African Savanna and underwater depths. A spectacular finale awaits as they arrive at a magical garden at "the beginning of time".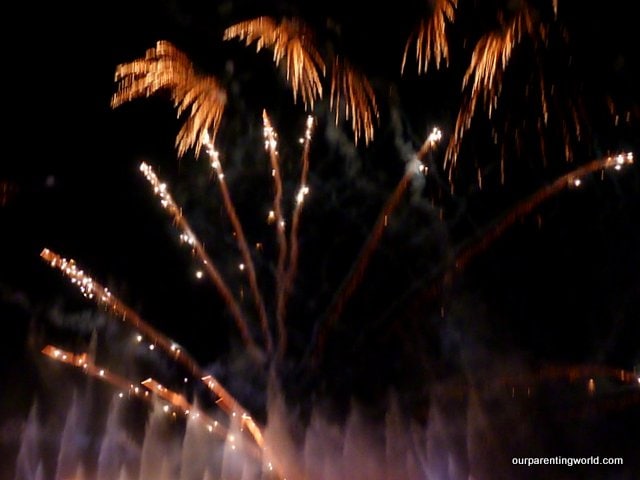 That's not all, audience will also be treated to a stunning visual display of water works, lasers and fireworks. Many people were captivated, we heard shrieks of delight, woos and wows coming from the audience.
Our Parenting World team would like to thank the organisers and Sentosa for having us at this spectacular show! We had a great time at Sentosa State of Fun!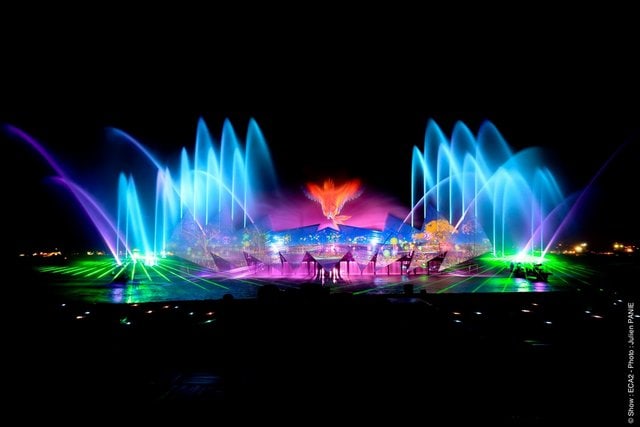 Photo credit: 'ECA2'  The fantastic garden at "the beginning of time" – the final destination for the cast of Wings of Time.
Additional Information:
Wings of Time, Sentosa's latest signature night extravaganza is set to excite, move and bring audiences, and their imaginations, on a magical journey of majestic proportions combining state-of-the-art effects with contemporary story-telling and audience engagement. Wings of Time the world's only permanent night show set in the sea offers a high-value unique entertainment experience for local and overseas guests daily. 
Wings of Time is a ticketed performance, with daily shows at 7.40pm and 8.40pm along Siloso Beach. Premium seats are available at S$23 per person, while standard seats are at S$18 (standard rate), and S$15 (for local residents). Tickets can be purchased online at  www.wingsoftime.com.sg or on site at the ticketing counters.