Looking for household products that are eco and family-friendly that are safe to use for you and your family? 
Seventh Generation, America's leading green brand name for homecare products ranging from laundry, cleaning and dishwashing products, well-known for its high-quality and plant-based products that are safe to use and good for our environment too.
Seventh Generation combines safety, efficacy, sustainability and affordability in its products. Its products are formulated using Seventh Generation's Principle of Precaution where each ingredient is carefully chosen to ensure that it is not harmful to the public or to the environment, minimising exposure to toxins for you and your loved ones. These products are highly effective and safe to use, all made possible with the power of nature.
Image Credit : Seventh Generation
The cleaning products come in three variants, they are Free & Clear, Fresh Lavender and Fresh Citrus for all your laundry, cleaning and dishwashing needs.
Free & Clear range is fragrance-free and dermatologically tested to be safe to use for sensitive skin, its gentle and does not cause skin irritation.
Fresh Lavender Range contains pleasant, non-overbearing scents from 100% essential oils that helps to elevate your experience while doing household chores. 
Fresh Citrus Range consists of refreshing, fruity scent that will give you a refreshing feeling during your cleaning routine.
Here's the products listing and pricing as follows: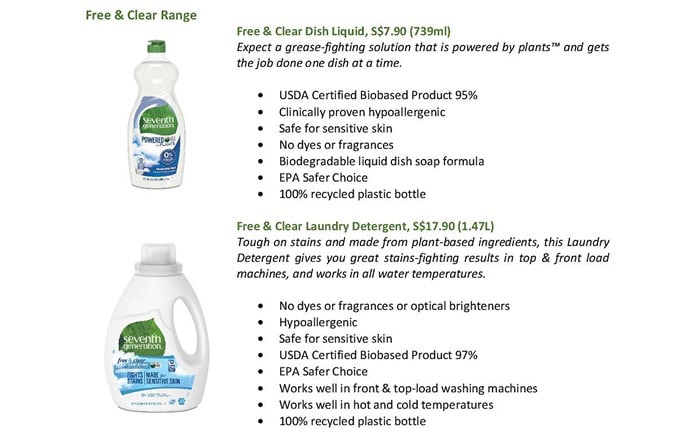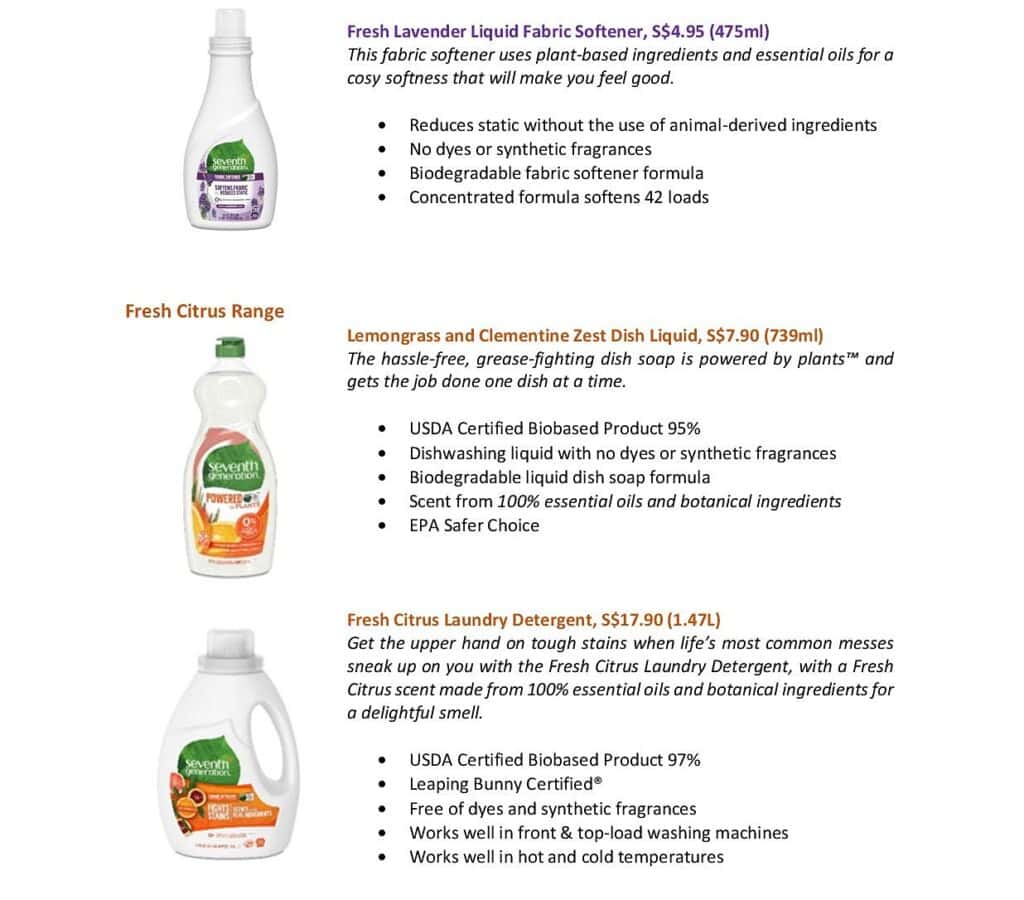 Parents looking for laundry detergent that are gentle on baby's sensitive skin, can use Seventh Generation specially formulated Baby Laundry Detergent. It is fragrance-free and contains an additional enzyme boost to remove tough and stubborn baby stains from milk spills, puree, and poop disasters – the perfect solution for all mums and dads!

Seventh Generation's products are now available at Cold Storage, NTUC FairPrice, Redmart and Watsons Online store.