The period of October to November is usually the time of the year to enjoy the fresh and rich creamy roe of hairy crab, one of the most sought-after delicacies in Chinese cuisines.
As foodies, we are always on a lookout for dining places that served the best hairy crab and one of our favourite and highly recommended places has to be Shang Palace at Shangri-La Hotel, Singapore. This hairy crab season, you can look forward to indulge in the seasonal menus crafted by the award-winning Executive Chef Mok Kit Keung with the new Hairy Crab six-course menu and a selection of la carte dishes including classic and innovative hairy crab dishes like Steamed Hairy Crab served with Ginger Tea, and Braised Bamboo Pith with Bird's Nest and Hairy Crab.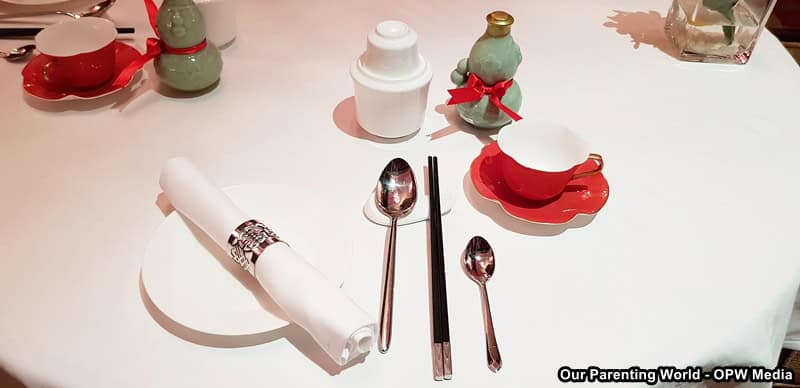 Shang Palace at Shangri-La Hotel is well-known to serve authentic Cantonese cuisine, provincial specialities and Chinese tea culture in a setting inspired by the rich heritage of China. The restaurant setting is classy and luxurious, the dishes are beautifully plated and served with elegant dining cutlery. The service is impeccable too! 
We tried out the new Hairy Crab Six-Course Set Menu and let us take you into the gastronomical journey into this delightful menu: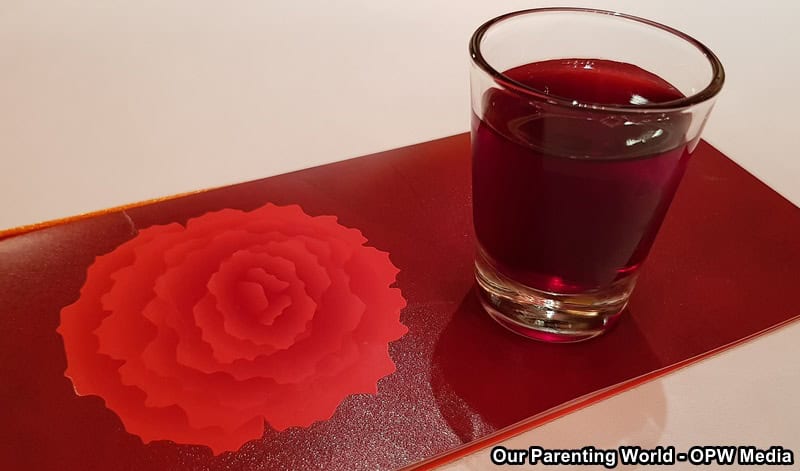 Roselle Tea
We were being served a glass of freshly brewed roselle tea to help us cleanse our palette before we start our dishes. How thoughtful!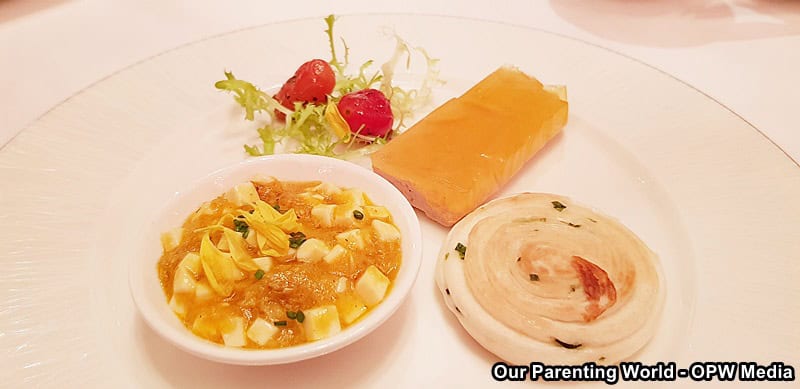 Foie Gras with Kumquat Jelly and Pomelo Braised Hairy Crab with Diced Bean Curd served with Spring Onion Pancake 
For the first dish, we have a combination of foie gras and hairy crab. This will be our first taste of some hairy crab meat. We were told to pair the braised hairy crab with diced bean curd together with the spring onion pancake. Chrysanthemum petals have been sprinkled on the diced bean curd that gives off a pleasant floral aroma to the dish. The Foie Gras with Kumquat Jelly is something unique and we don't always see this in a Chinese restaurant, the rich, creamy foie gras is balanced perfectly with the sweet citrus zest from the Kumquat Jelly.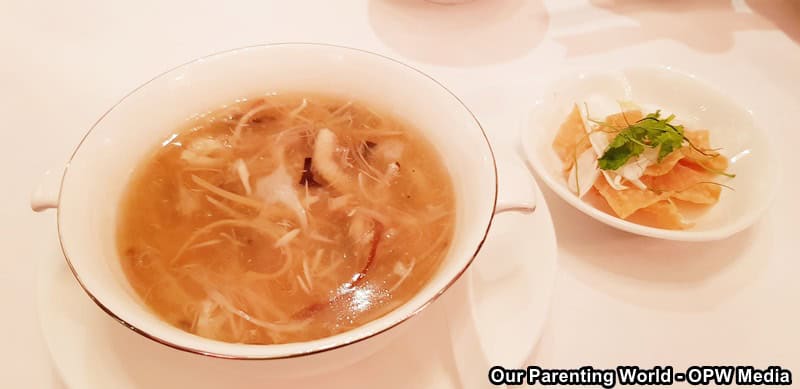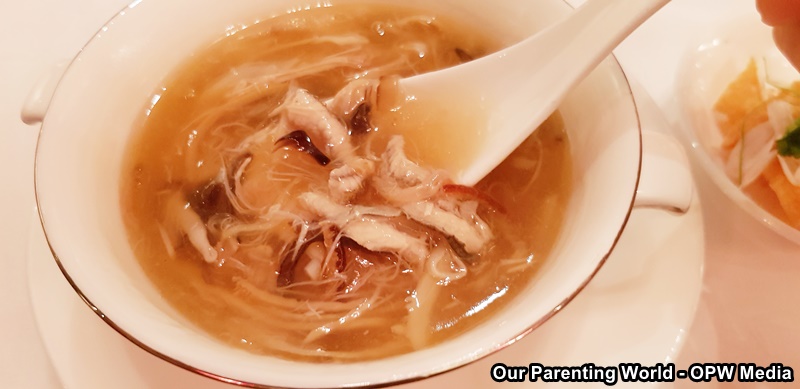 Traditional Braised Yellow Eel Bisque with Shredded Abalone and Chrysanthemum 
Eel has many health benefits and it provides a rich source of mega-healthy omega-3 fatty acids and a good amount calcium, magnesium, potassium, selenium, manganese, zinc and iron that is good for your body. This is a delicious bowl of soup that is rich and thick, pour in the crackers served at the side for some added crunch.
Sautéed Garoupa with Seasonal Greens and Hairy Crab Roe (蟹粉碧绿斑球)
The rich, flavourful and creamy hairy crab roe is generously drizzled over the fresh garoupa meat that makes this dish so tasty!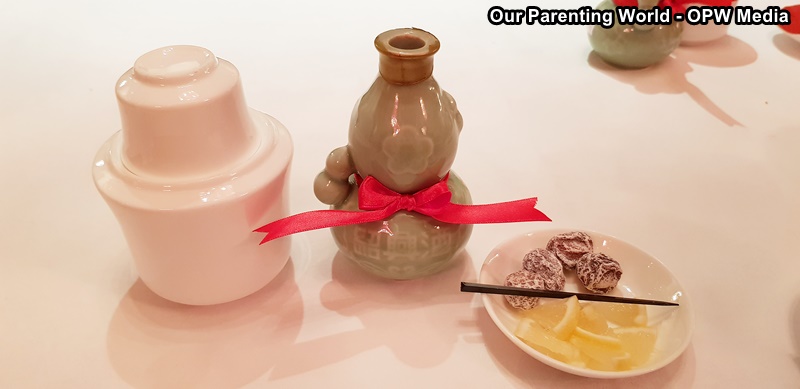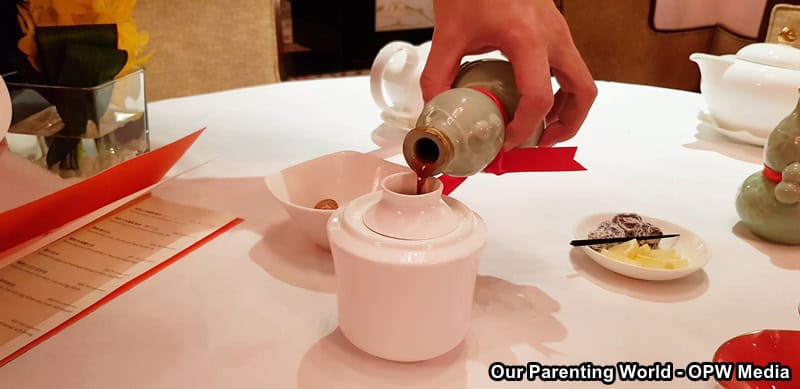 8-Year Old Yellow Wine
For this Hairy Crab six-course menu comes with a bottle of 8 Year Old Chinese Yellow Wine. This crustacean delight is traditionally paired with Chinese yellow wine that is good for the body. According to Traditional Chinese Medicine (TCM), crabmeat is considered to be high in yin energy, that can cause cooling effect. In order to prevent from causing harm to the intestines and stomach by drinking the yellow wine will help to counteract these effects. 
Steamed Hairy Crab, served with Ginger Tea 
Here comes the star of the menu, the steamed hairy crab! The hairy crab is also known as Chinese mitten crabs or Da Zha Xie (大闸蟹) in Chinese. The best way to enjoy hairy crab is to have it steamed where you can enjoy the natural sweetness and freshness of this delicacy. We enjoyed the roe that is so creamy and delicious.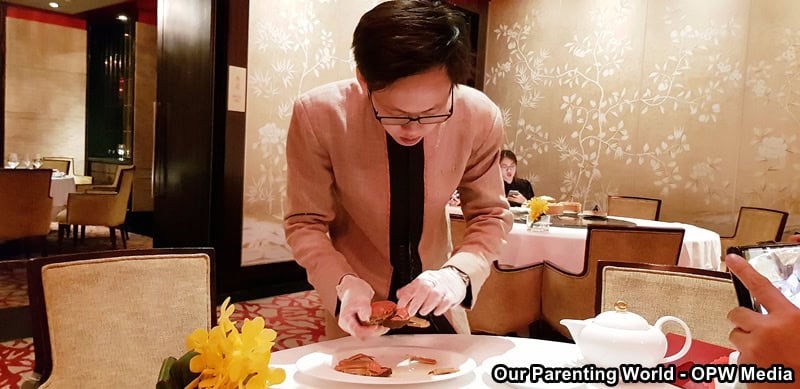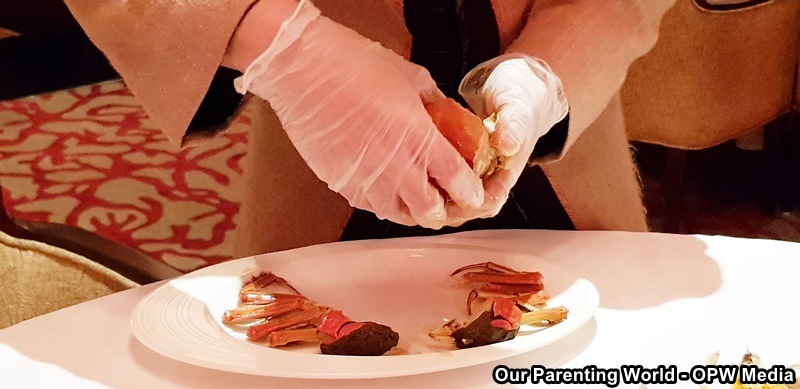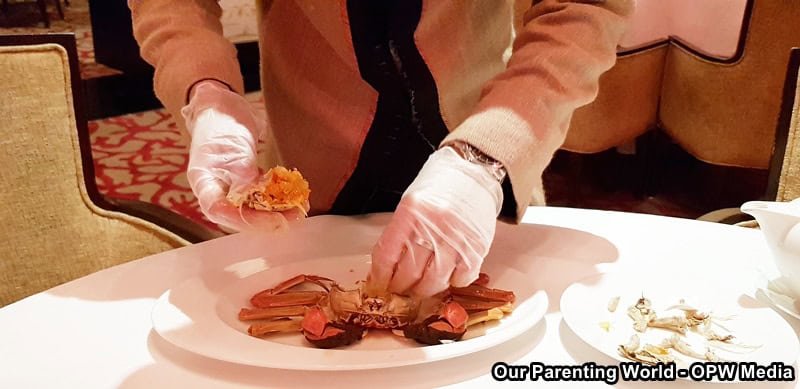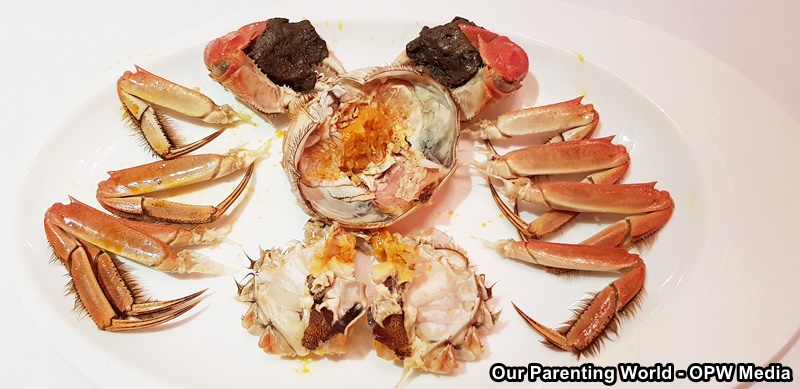 Another thoughtful gesture of Shang Palace is that they provide deshelling service that you can enjoy this crustacean delight without dirtying your fingers. The staff will skillfully deshell the hairy crab, extract the succulent meat and carefully plate the meat onto the plate. What's more, ginger tea is also served to help you balance the cooling element from eating the hairy crab. We enjoyed the pleasant ginger tea that helps to warm up our body.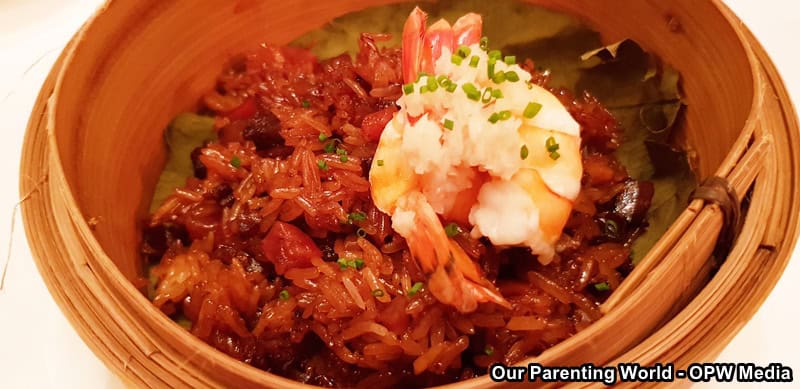 Fried Glutinous Rice with Preserved Meat, Shrimp and Garlic served in Bamboo Basket
This is a mouthwatering and scrumptious rice dish that is filled with chewy preserved meat, fresh shrimp and garlic. A comforting rice dish that you will enjoy!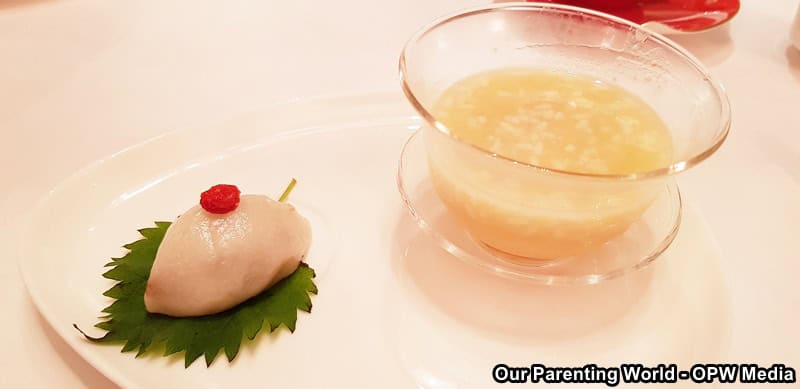 Glutinous Rice Balls with Osmanthus and Sweet Fermented Glutinous Rice and Hakka Kueh 
The Hakka Kueh is awesome, it is chewy and savoury and coupled with the sweet and fragrant porridge like Sweet Fermented Glutinous Rice. What a good way to end a delectable meal! 
Shang Palace presents Hairy Crab Indulgence
The six-course menu $208++ , inclusive of a bottle of 8-year-old Chinese Yellow Wine which is available from 16 October to 30 November 2018 for both lunch and dinner daily. 
A la carte selections start from $14++
For reservations, please call +65 6213 4398 or email [email protected]
Prices are subject to 10% service charge and prevailing government tax. To find out more, please visit its website at https://www.shangri-la.com/singapore/shangrila/offer-detail/dining/shang-palace-hairy-crab-promotion/