Calling fans of Shaun the Sheep! Shaun the Sheep's Circus Show makes its international premiere in Singapore at Sands Theatre from now to 21 May 2023. 
Presented by Base Entertainment Asia and produced by Circa Contemporary Circus, Shaun the Sheep's Circus Show is the delightful circus-theater production that follows the success of Carnival of the Animals in March 2022. From the same talented team, this family-favorite spectacle promises to entertain audiences with its captivating performances.
Shaun the Sheep, a beloved television series that debuted in 2017, has gained immense popularity among families worldwide. This internationally adored character is known for its slapstick humor, unique appearance, and quaint characters. Broadcasted in more than 170 territories, Shaun the Sheep has captivated audiences across the globe. Additionally, the original television series has given rise to two highly acclaimed feature films, establishing a successful and thriving film franchise.
Shaun the Sheep's Circus Show is truly a baa-rilliant extravaganza that will delight audiences of all ages. From the very moment the curtains rose, we were transported into a world of whimsy and wonder. The talented cast of performers, led by the lovable Shaun the Sheep, delivered a circus extravaganza like no other. With their impeccable acrobatics, mesmerizing stunts, and hilarious antics, they effortlessly captured the hearts of both young and old alike.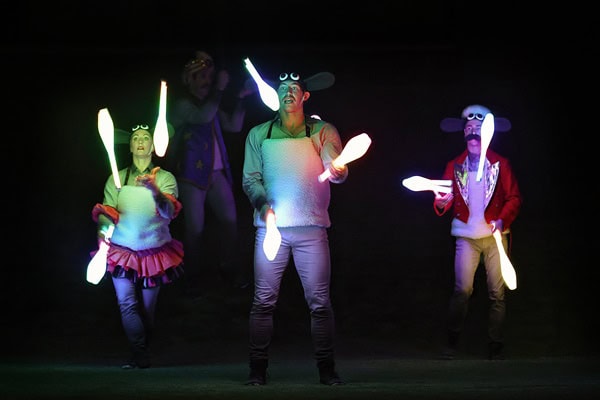 The sheer energy and enthusiasm that radiated from the stage were infectious. The show seamlessly blended circus acts, captivating storytelling, and the beloved characters from the Shaun the Sheep franchise. Every scene was meticulously choreographed, keeping us engaged and at the edge of our seats throughout the performance.
We were impressed with the sheer skill and precision displayed by the acrobats, jugglers, and contortionists. Their breathtaking displays of agility, balance, and strength left us in awe. The seamless integration of these impressive feats with the humorous and endearing antics of Shaun and his friends created an atmosphere filled with laughter and amazement.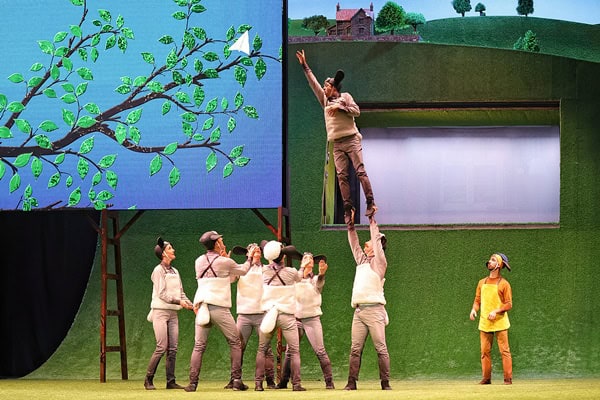 Prepare to be dazzled, entertained, and thoroughly delighted by Shaun the Sheep's Circus Show. It's a show that promises fun, laughter and thrills! Don't miss it!
Shaun the Sheep's Circus Show
Show Date and Time: 
10 – 21 May 2023
Tue – Wed: 7pm (Off Peak Pricing)

Thurs – Fri: 7pm (Peak Pricing)

Sat: 3pm, 7.30pm (Peak Pricing)

Sun: 1pm, 5pm (Peak Pricing)