This April, over two weekends, on 13 – 16 and 21 – 23 April 2017, gourmet food lovers can look forward to the first ever beach barbeque festival, Siloso GrillFest happening at one of the hippest beaches in Singapore, at Siloso Sentosa.
Look out for more than 120 food & beverage (F&B) outlets coming together to present drool-worthy flavours in the month-long Feast at Sentosa with attractive deals.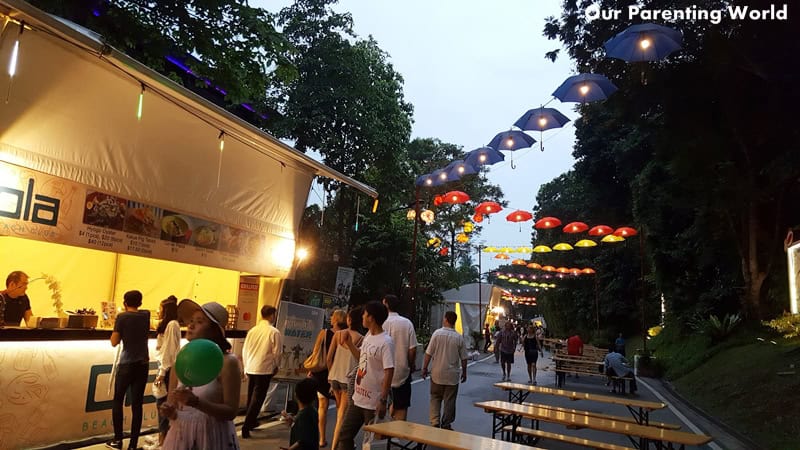 Enjoy dining under the stars over good food and live music performances from local artistes such as Jack & Rai and MUSA The Collective.
Diners will be spoilt for choice with almost 1km of pop-up stalls offering a spread of classic and contemporary BBQ creations, as well as international cuisine from various F&B operators from within and beyond Sentosa along the trendy Siloso Beach.
You can also indulge in sizzling, delicious BBQ delights from about 20 mobile booths with each of the booth offering its own BBQ creations, sides dishes and more!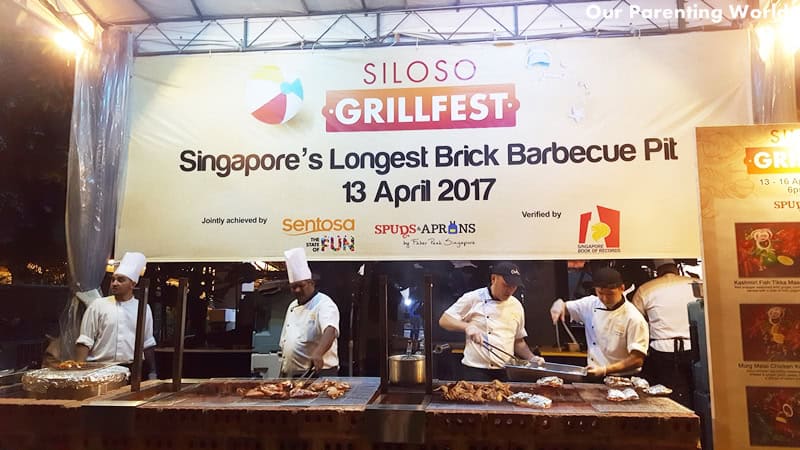 The main highlight of Siloso GrillFest is Singapore's longest brick BBQ pit, we were immediately drawn by the aroma coming from the BBQ food. Hmm… the food smell so good that made us drool!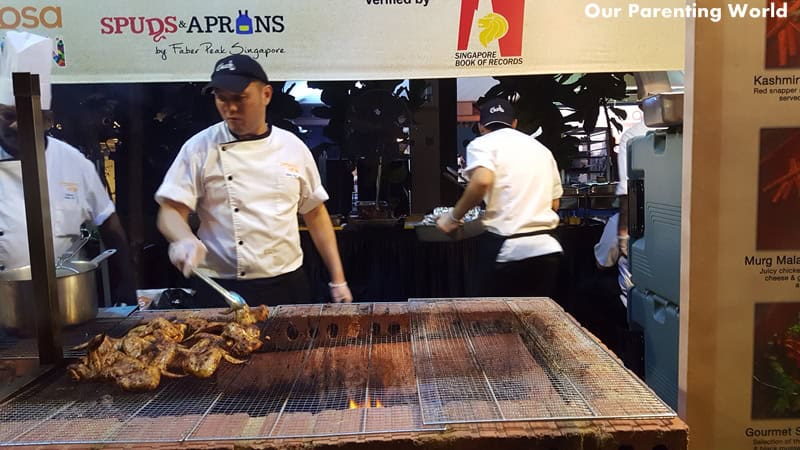 Singapore's Longest Brick Barbeque Pit at Spuds & Aprons at Booth 7 was officially recognised by the Singapore Book of Records on the opening day of Siloso GrillFest on 13 April 2017.
About Singapore's Longest Brick Barbeque Pit:
The barbeque pit is approximately 4.9 meters long and 0.9 meters tall. It is made up of approximately 310 bricks and the bricks are joined together using cement. The pit consists of 3 sections – a main grill, a tandoor oven to bake Naan the traditional way and a side grill to barbeque the Tikka. It was  built from ground up by 5 staff from the Food & Beverage Department and took 6 – 7 hours to complete.
Singapore's longest brick barbeque pit is so long that at any one time, it can hold either:
i) Approximately 200 sticks of Satay on the grill
ii) 2 Herb Roasted Whole Lamb, each weighing about 15 kilograms.
Two-thirds of the pit is filled with sand to prevent the heat from flowing downwards during the barbequing process. This will allow the heat to be retained at the surface to achieve optimal smoking of the food. There are holes (in the bricks) surrounding the edges of the pit to cater for the release of the smoke that is produced from the smoking, to ensure that the charcoal burns over a long period of time. Apple wood chips will be used together with standard charcoal to barbeque the food. These chips, when added to the fire, will produce a distinct smoky flavor and elevate the flavors of the meats.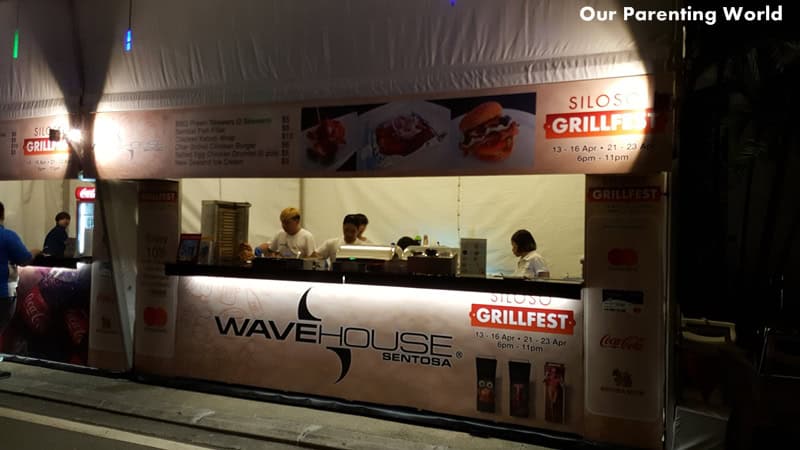 Some of the food that we have tried included Salted Egg Chicken Drumlet at Wave House Sentosa at Booth 18. These drumlets are delicious with crispy skin on the outside flavoured with savory salted egg and the meat inside remains moist and tender.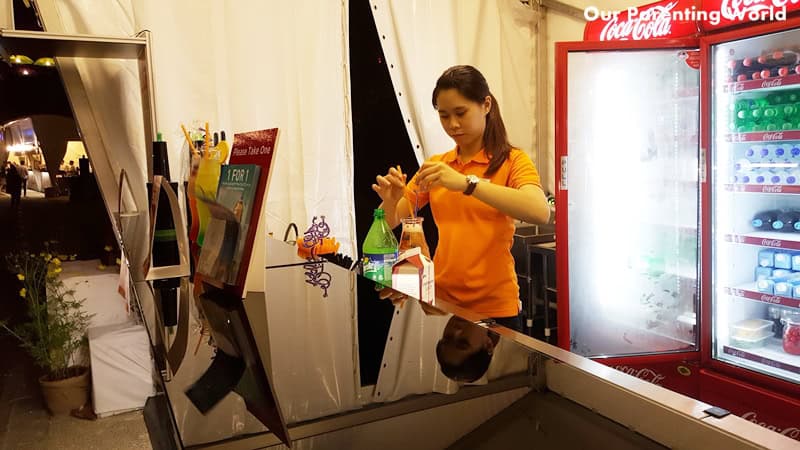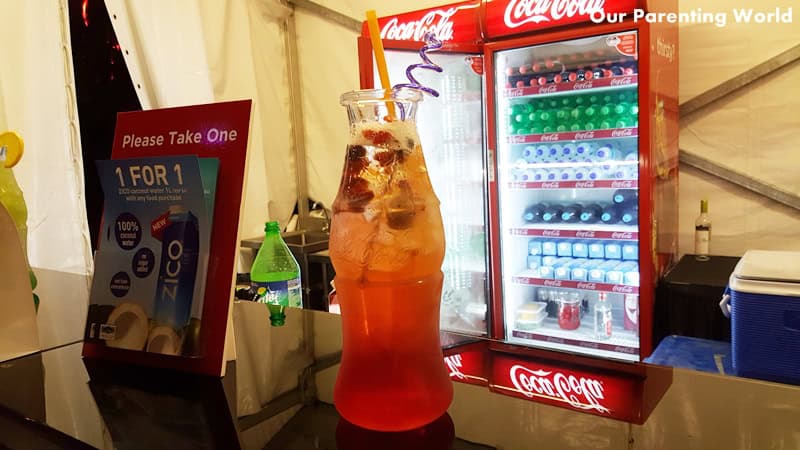 We saw this interesting drink at the drink booth located just beside Wave House Sentosa. Spuds & Aprons Drinks Stall is located at various booths, it serves interesting drink like the one we have above which is a Mocktail.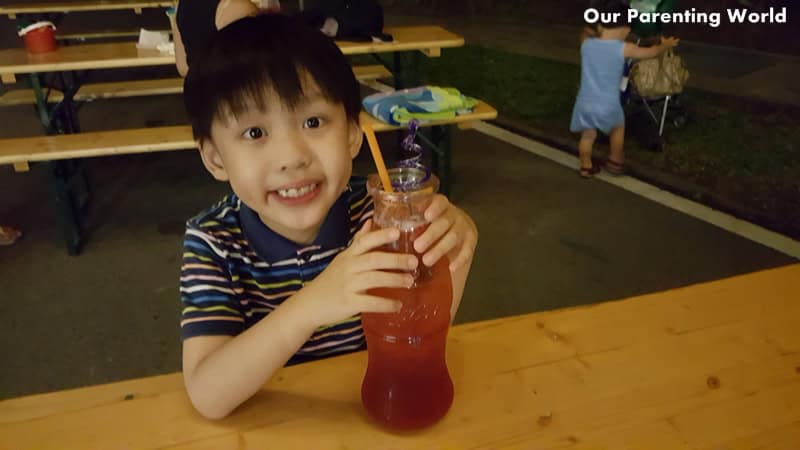 This mocktail in a huge Coca Cola bottle is very refreshing and good to go with my BBQ food!
Come visit Siloso GrillFest and enjoy delicious BBQ food on 13 to 16 April 2017 and 21 to 23 April 2017 at Siloso Beach!
Additional Information: 
Exclusive creations and signature favourites are a must-try for foodies at this one-of-a-kind beach food festival. Guests can look forward to various cuisines including Greek, Indian, Hawaiian and Spanish flavours. Participating F&B operators include Amara Sanctuary Resort, Wave House Sentosa, as well as Ola Beach Club and FOC Sentosa – two of Sentosa's latest F&B outlets.
As a bonus, charge a minimum of S$30 to your MasterCard at participating Siloso GrillFest booths for one spin in a sure-win lucky draw! Sentosa Islander members, Sentosa Islander corporate members, PAssion POSB Debit Card or HomeTeamNS-PAssion POSB Debit card cardholder are entitled to an additional 1 spin. The prizes include:
$68 MasterCard prepaid cards

$48 MasterCard prepaid cards

$28 MasterCard prepaid cards

$30 MasterCard petrol vouchers
MasterCard holders also enjoy a 10% discount at selected stalls. 
Siloso GrillFest
Dates: 13 to 16 April 2017 and 21 to 23 April 2017
Opening Hours: 6pm – 11pm
Location: Siloso Beach
Admission: Free 
For more information on Feast at Sentosa, visit www.sentosa.com.sg/feast or call 1800-SENTOSA (7368672).