SingaPlural 2017 is celebrating its sixth edition of the annual design festival promises to take audiences on a journey into the minds of designers through its theme: "Stories – A New Perspective from 7 to 12 March 2017. 
This year, SingaPlural 2017 is held at the F1 Pit Building for the first time. The event was unveiled by Mr Chan Chun Sing, Minister, Prime Minister's Office. 
SingaPlural 2017 is organised by the Singapore Furniture Industries Council (SFIC) and supported by DesignS, DesignSingapore Council, International Enterprise (IE) Singapore, the Singapore Tourism Board and SPRING Singapore. 
The annual anchor event of the Singapore Design Week, SingaPlural 2017 marks several milestones with a new format, a new award-winning curator – BLACK, a new site, and a new participation record of over 100 participants. These include global brands such as UNIQLO, Italy's Studio Architetto Egidio Panzera and Japan's Kanto Bureau of Economy, Trade and Industry (METI-Kanto) for the KYO project.
There are many interesting and creative exhibits at SingaPlural 2017 and here are the highlights of some of the interesting exhibits that we have seen on the day of the launch.
The Waiting Room
Visit The Waiting Room to have your life problems answered, pick the cards which will provide some quick but playful answers to the problems you faced. Expect some humour and you can get to keep the cards too. 
Drawn From Our Own Device 
"Drawn from Our Own Device" is a collaboration by Bynd Artisan with Modular Unit and & Larry. It is interesting to see how you can work with a robot to design your own book cover, simply draw on the screen and the machine will come up with its own rendition.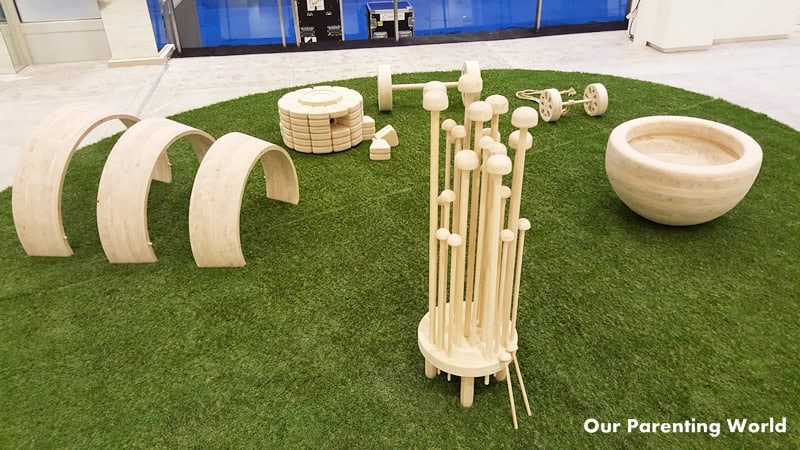 Supu Playset 
This playset is made entirely from Paulownia wood which is soft and lightweight suitable for children and even adults enjoy playing with it.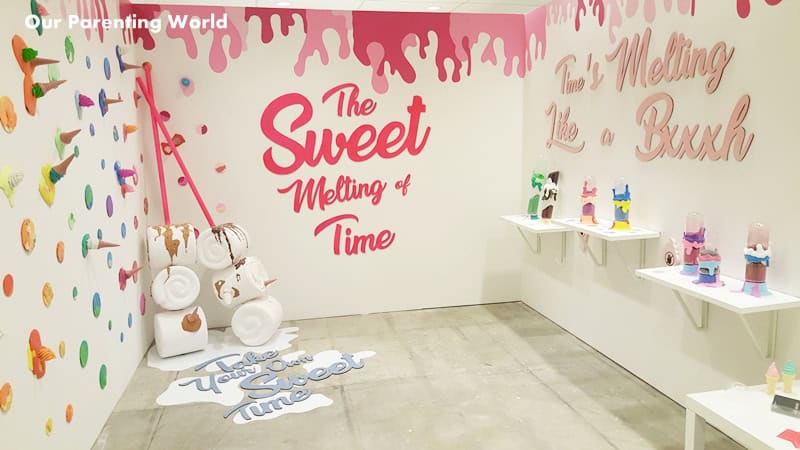 The Sweet Melting of Time
The Sweet Melting of Time is a visually sensational experience and an interactive installation that creates a new way of seeing happiness! 
SingaPlural 2017 is open to the public from 7-12 March 2017, 11am to 10pm daily. Tickets for unlimited entries will be sold on-site at $10 each. Local students, children 12 years and below as well as senior citizens aged 60 and above will enjoy free admission. There will also be a free shuttle bus service on March 10 – 12 from 11am to 9pm at 15 minute intervals from the National Design Centre (back entrance) to the F1 Pit Building. For more information, please visit the www.SingaPlural.com