Dick Lee is Singapore's music legend, one of the most well-known local singers and musical directors/composers/producers in the history of Singapore! SINGAPOPERA is a celebration of the best of all Dick Lee's songs from his well-known musicals spanning from 30 years of theatrical productions and songs from 18 of his popular musicals starting from his first musical, the iconic Beauty World. For the first time, audience can look forward to enjoy Dick Lee's famous songs all in one show! 
We attended the first of the 2-evening performance yesterday and like all previous Dick Lee's performances, it was done with class and will definitely be remembered for many years to come. Together with him on stage were a group of well-known local singers and performers like the jazz singer, Alemay Fernandez, Boardway Beng's Sebastian Tan, Cheryl Tan who recently acted as the younger version of Yehenara in Forbidden City, radio host Denise Tan from Dim Sum Dollies and also other equally well-known local performers, Dwayne Lau, Frances Lee and Benjamin Chow. Audience like us were mesmerized by the powerful singing and amazing performances from Dick Lee and his stellar cast who took turns to perform and sing Dick Lee's classic songs.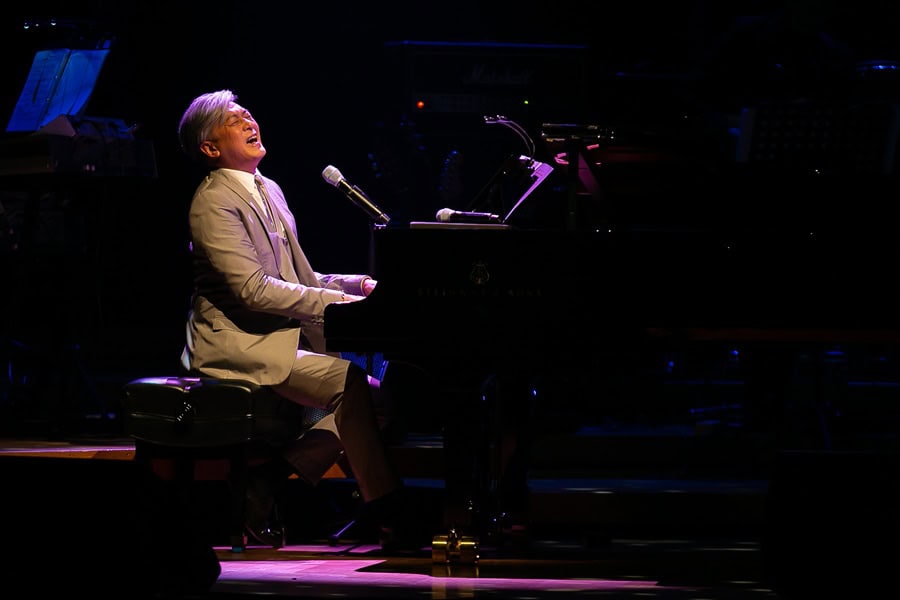 All the images credit to SINGAPOPERA
The 2 hours long musical programme started with Dick Lee sharing with the audience on how he first started his journey with his very first iconic musical production, Beauty World followed by songs from that musical and then the story continued with songs from his other successful musicals like Fried Rice Paradise (1991), Kampong Amber (1994), Sing to the Dawn (1996), Hotpants (1997) etc.
The stage was set up like a cosy living room style with Dick Lee on the piano and the others sitting on the sofas of the living room celebrating his journey with songs and performances. It was a trip down memory lane for many of us who grew up with Dick Lee's musical journey in Singapore. It was a delightful and enjoyable night to hear so many of our favourite Dick Lee's songs! 
Of course a Dick Lee's production should also include song and performance by the talented man himself and he sang a Cantonese song from Jacky Cheung's acclaimed Snow.Wolf.Lake. 雪狼湖(1997). His singing in Cantonese is comparable to many of the top Cantonese singers from Hong Kong from that era.
Dick Lee shared with the audience his thoughts and journey during his 30 years of making musicals, and the cast also thanked him for giving them the opportunities to work with him over the years in his various musical productions. He jokingly said that he was referred as the Andrew Lloyd Webber of Asia because of his talent in producing musicals in Asia and in our opinion he is also the Cliff Richard in Asia because of his longevity and talent in singing. At one point, he genuinely forgotten the sequence of his performance and when his cast corrected him, he managed to recover from his mistake in a humorous way that only a seasoned performer like him can do that.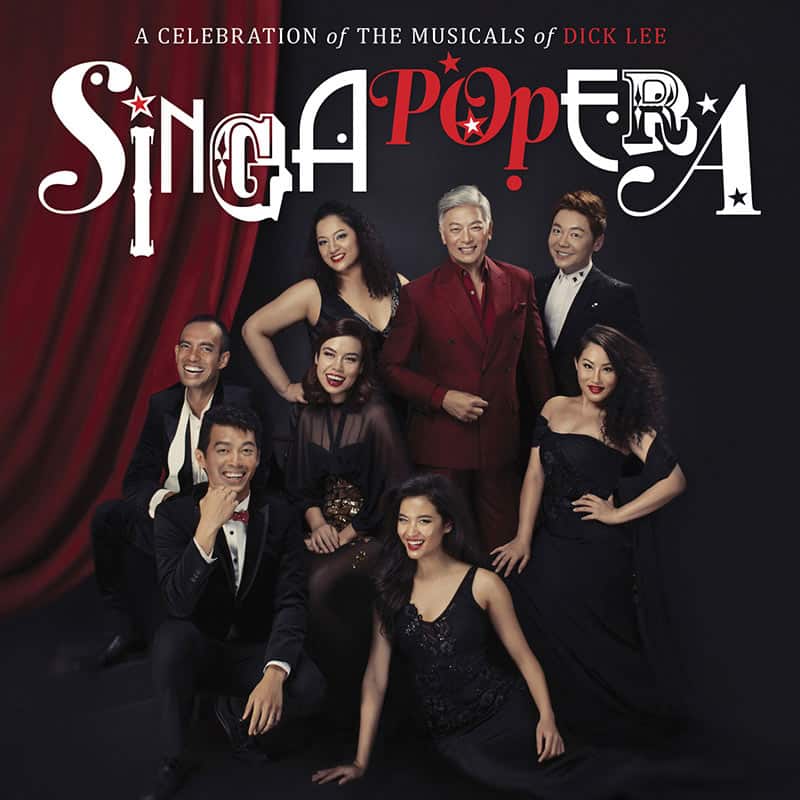 The song for the grand finale of the evening was of course the song Home, joined by everyone including the audience. This Singapore song is 20 years old this year and many of us remember this song during the National Day in 1998. This was a memorable evening in the history of Singapore musical history! We look forward to see more of Dick Lee's musicals and productions!
Earlier feature on SINGAPOPERA, please visit https://ourparentingworld.com/singapopera-a-celebration-of-the-musicals-of-dick-lee/