Singapore Contemporary 2017 is back in its 2nd edition which was held in January 19 – 22 at the Suntec Singapore Convention & Exhibition Centre and being art lovers, we definitely have to visit the show! 
Visitors to Singapore Contemporary 2017 were treated to a wide and stunning array of fine and collectable artworks by 90 galleries from around the world. The works were presented in uniquely curated sectors: Photo17 Singapore, Latin American Voices, Artist Dialogues, China Encounters and Gallery Projects. Besides the paintings, visitors can also look forward to view the various sculptures and photography works.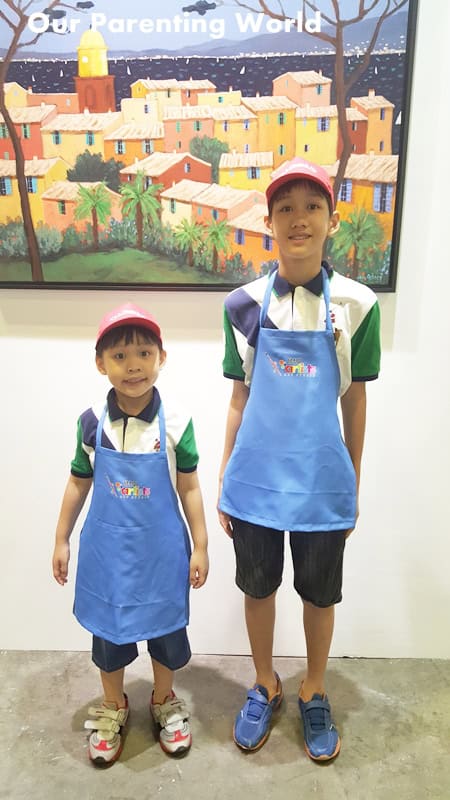 Singapore Contemporary 2017 is not only for the adults to immerse in the world of fine arts but also for the kids. Same as last year, Our Parenting World kids have been looking forward to attend the fun activities organised by the Macey & Sons Kids Art Studio, in partnership with Little Artists.
Please click HERE to read about our last year visit to Singapore Contemporary 2016.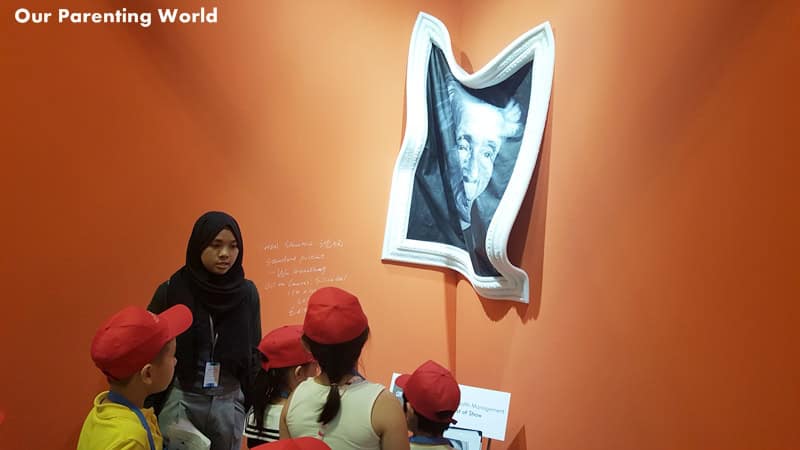 The kids joined the The Macey & Sons Kids Art Tours where they were brought on an educating and interesting tour around the exhibition to learn and understand more about the various artworks on display. 
The above artwork is an Official Portrait – Wu Guanzhong (2016) by Shen Shaomin from Pu Gallery, China. Wu Guanzhong was a contemporary Chinese painter well known as the founder of modern Chinese painting. He is also considered to be one of the greatest contemporary Chinese painters.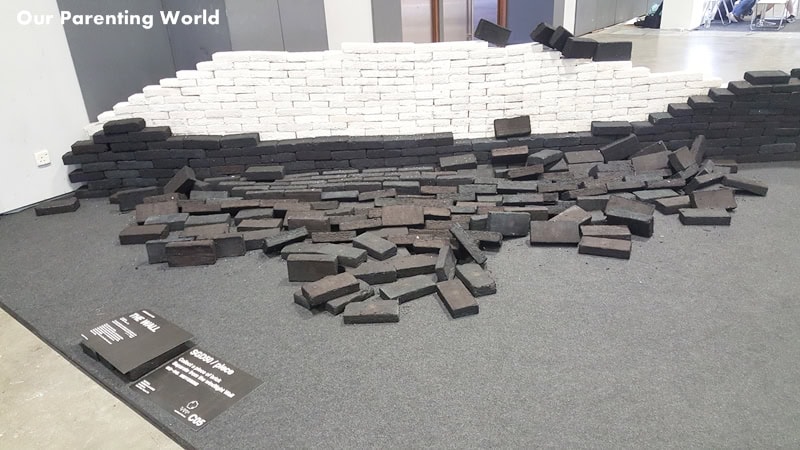 The Wall also by Shen Shaomin where he ingeniously make used of used rice paper and ink to create his artwork.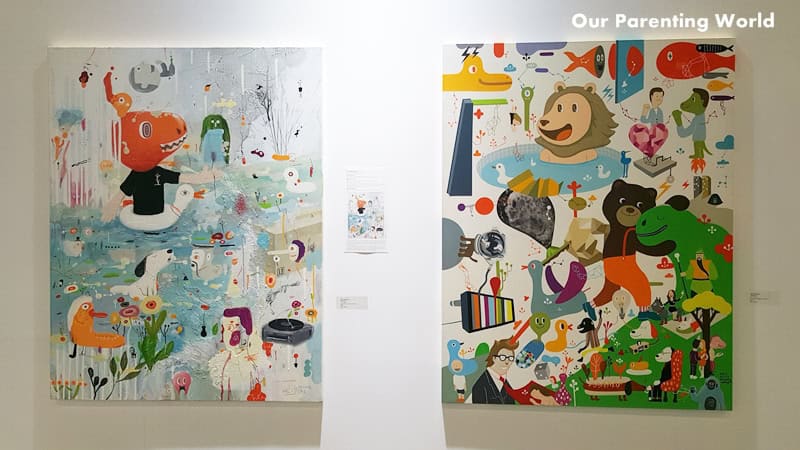 Kim Moung-Jin is one of Korea's rising contemporary young artists.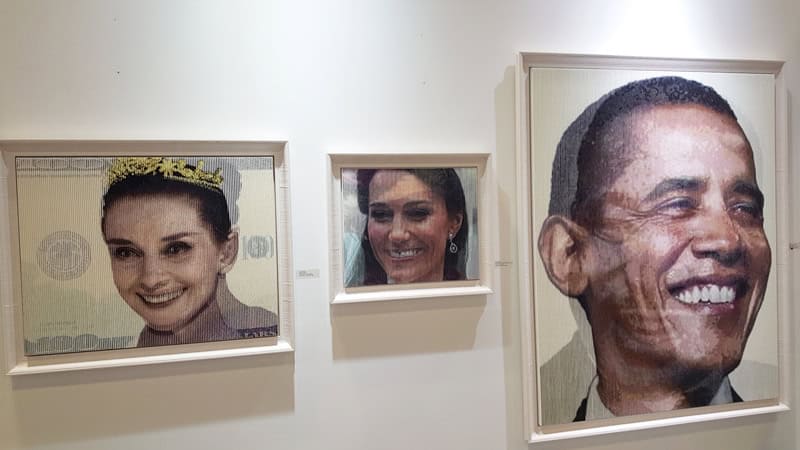 Khalifa Gallery from South Korea, its artwork is devoted to present the most current and significant tendencies in Korean and international contemporary art. 
Children attending the exhibition can sign up for free at Macey & Sons Kids Art Studio to get hands-on and work on their creating own masterpieces under the guidance of the friendly and experienced instructors.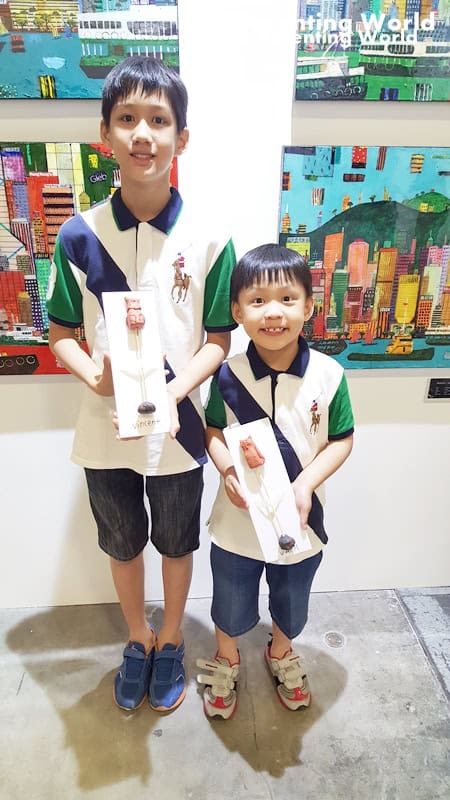 "We enjoyed the art tour and making our own art pieces! We definitely look forward to attend next year event!"
After completing their artwork, children can display at the show or take their work home. 
Please click HERE to find out more about Singapore Contemporary.