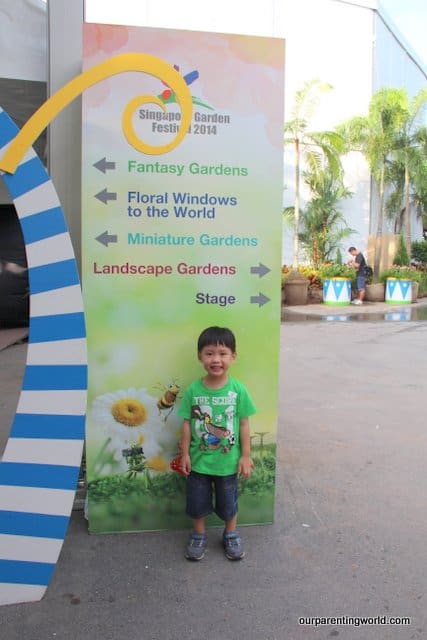 Our Parenting World team visited the Singapore Garden Festival 2014 (SGF) early in the morning for an exclusive preview session. We are very excited and especially Di Di, he woke up very early all ready to join us to visit the Garden Festival at Gardens by the Bay.
About SGF 2014, it features award winning gardening luminaries from around the world. It showcases the grandest gardens and finest floral displays and is returning for its fifth installment from 16 to 24 August 2014 jointly organised by National Parks and Gardens by the Bay.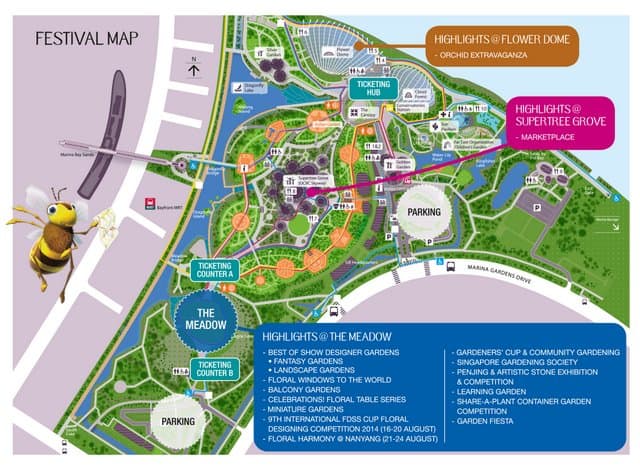 The site map of Singapore Garden Festival 2014.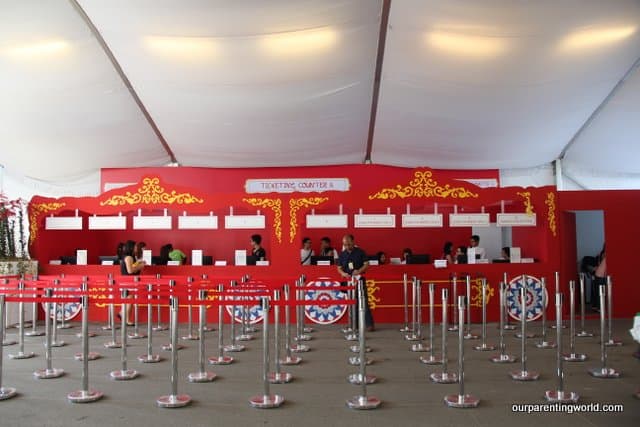 The ticketing counter and good news, to celebrate the Festival's debut at Gardens by the Bay, local residents can enjoy specially priced tickets to visit both the Festival and The Flower Dome Conservatory for the same price!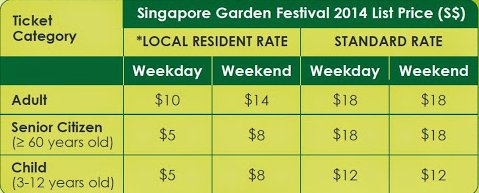 All Singaporean seniors (≥60yrs with pink ICs) will also be entitled to a 20% discount off Weekday Local Residents Rate (i.e. $4 per ticket after discount) in celebration of the Pioneer Generation's contribution to Singapore's nation-building. Valid from 18 – 22 August 2014 only.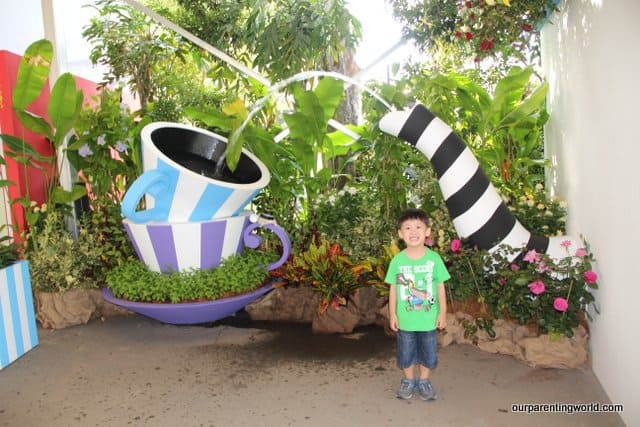 Join us as we bring you into a sensational tour of the SGF. 
Featuring various landscaping award winning designs like Full Circle bring much delight to visitors and photographers. 
SGF 2014 brings back a key event, the Community in Bloom (CIB) Gardeners' Cup 2014, each team is given the challenge to set up garden displays that evokes one of the following five senses – Hear, Sight, Taste, Touch and Smell.
We are at the Sound of the Forest which features the sense of Sound that utilises sounds of birds, insects and frogs with winding path that mimics a natural, tropical garden. Di Di has fun playing with the interactive elements through the use of musical instruments.
"Scent-alising"  Garden features the sense of Smell which showcases the aromatic quality of the garden and fragrant plants. It also features a miniature stream and trellis-like structure.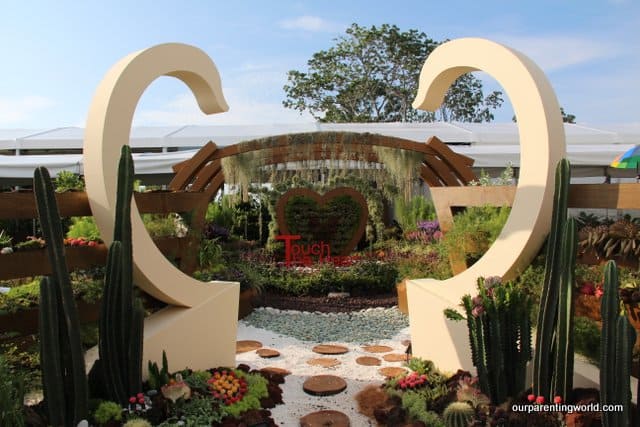 "Touch the Hearts" featuring the sense of Touch which contrasts the plant textures to evoke different touch senses. The Symbolic Heart structure incorporated in design layout. There are also interactive activity to leave touching messages on pebbles in the pond.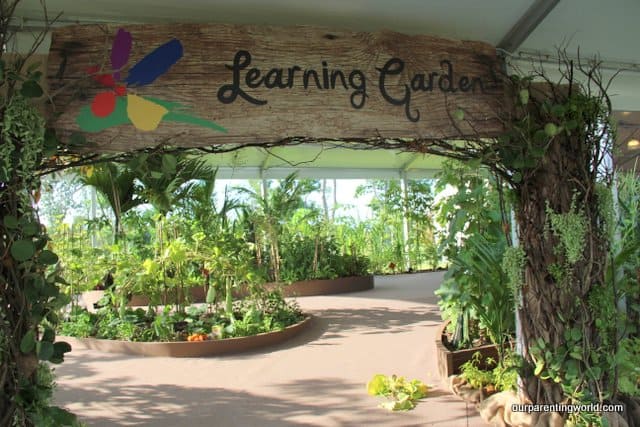 The Learning Garden is a great place to educate the children on the various plants and vegetables that form part of our food.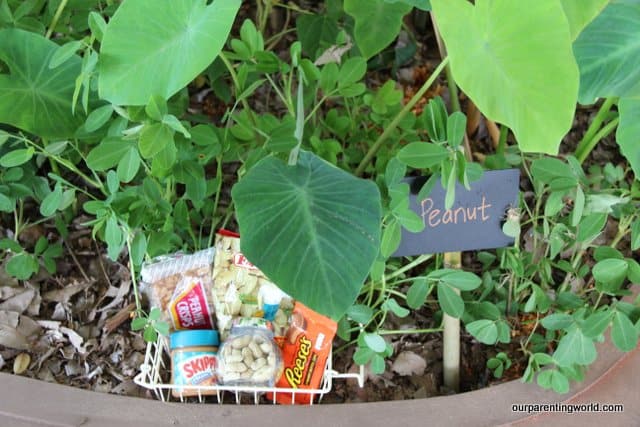 The Learning Garden also display the products that associated with the various plants and vegetables. Visitors have a better understanding of the origins of the food that we eat.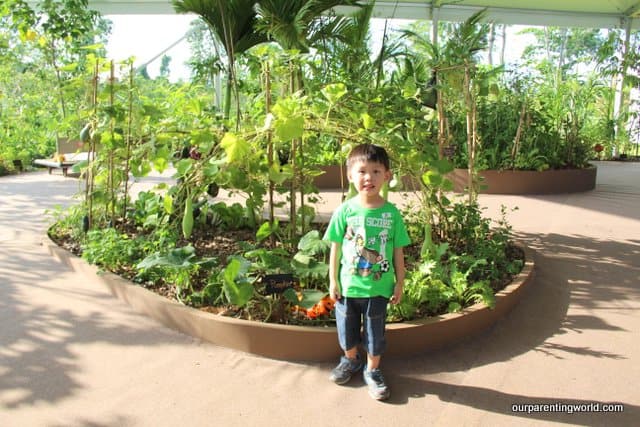 "Pumpkin is often associated and used as a decoration for Halloween. Pumpkin when eaten is especially good as it contains vital antioxidants and vitamins".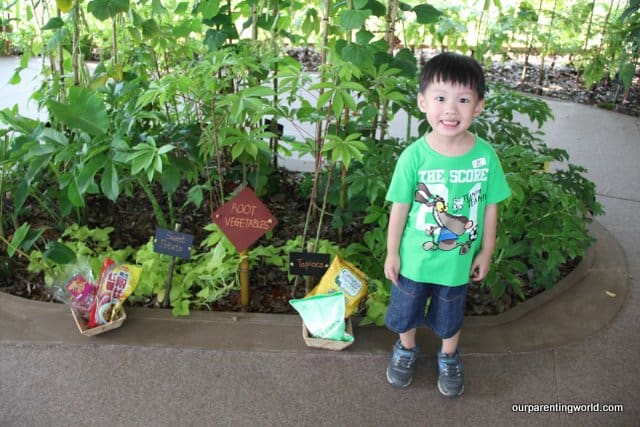 "These are the root vegetables which consist of sweet potatoes, tapioca etc".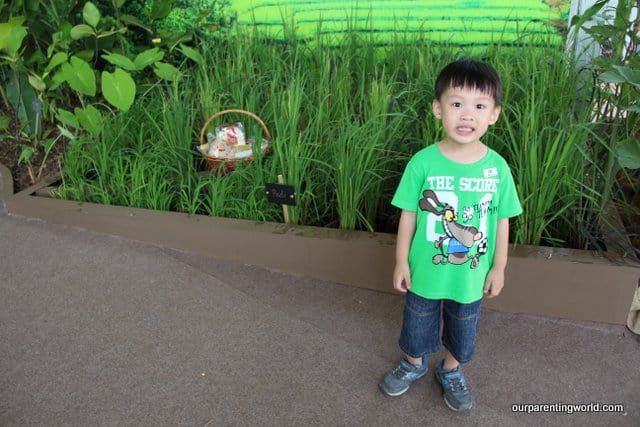 "That's how our rice comes from, this is a padi field."  
These are some of the beautiful and hot spots for photography that Di Di has chosen to take photos. Spot these areas where you visit SGF.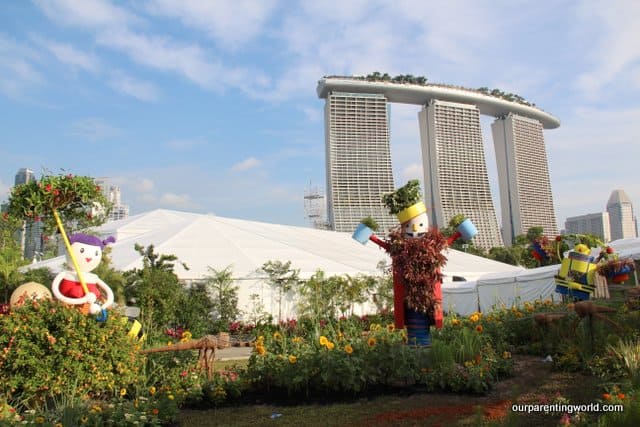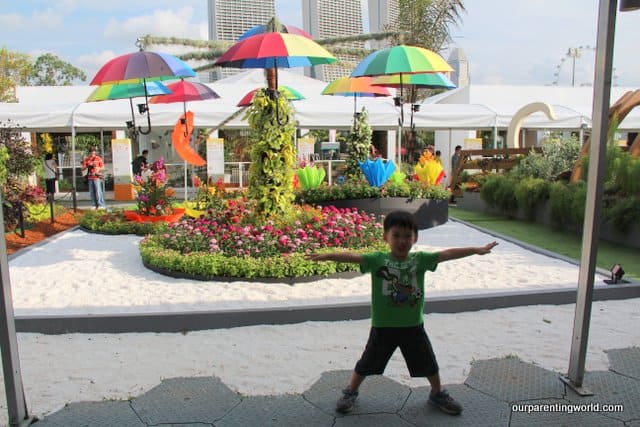 Kids and even adults will be thrilled to see the highly popular characters from the movie "Frozen" on display. Di Di is so excited to see them that he requested to take photos with them.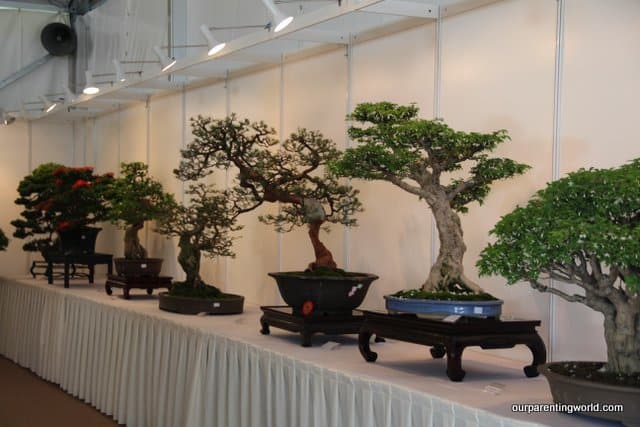 SGF also showcase a wide variety of beautiful Bonsai Penjing by Singapore Penjing and Stone Appreciation Society.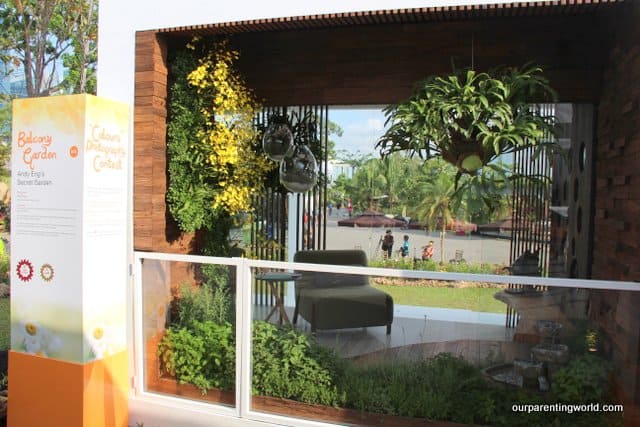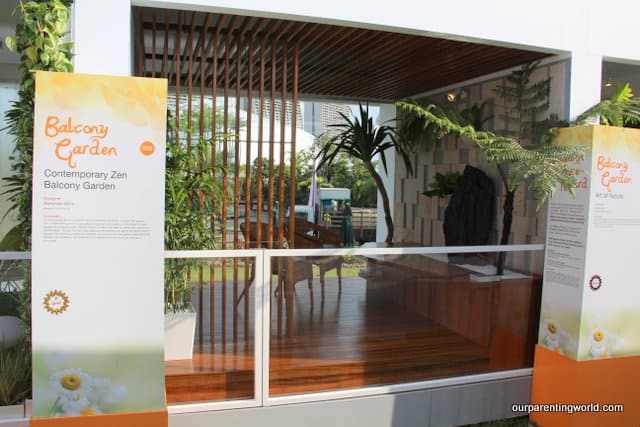 Visitors will be inspired by the colourful displays of Balcony Garden that will provide ideas to transform our own balcony into a personal sanctuary.
Fantasy Garden is housed indoor and it is highly recommended for all visitors to visit as it features spectacular garden designs from top award winning designers from around the world and local designers.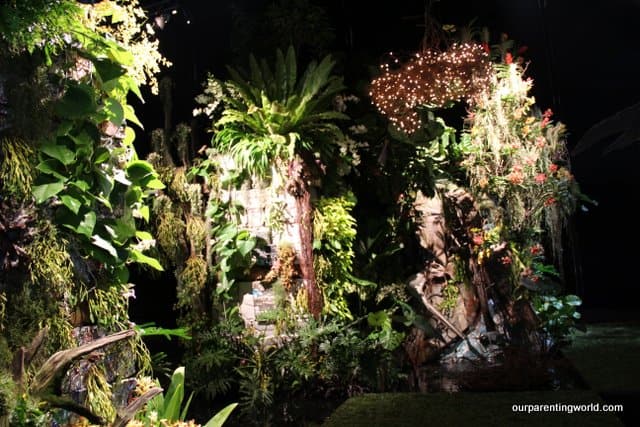 The above are some of the award winning designs featured at Fantasy Garden.
SGF showcases "Celebrations! Floral Table Series", it is a visual treat to see how the tables are being transformed into stunning display using fresh flowers, decorative materials, cutleries to make it into an attractive dining experience.
The below are some of the stunning floral table displays: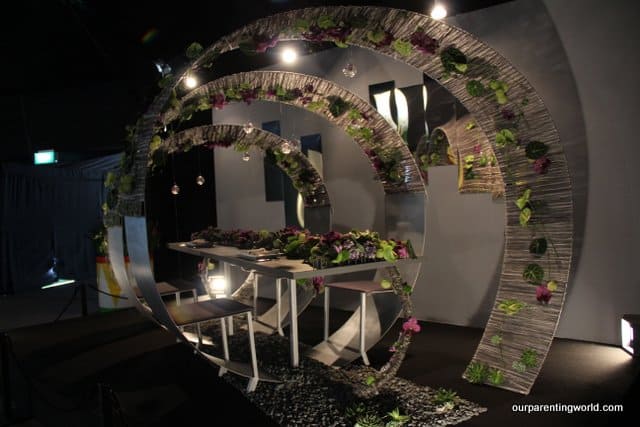 Miracle Dining Table believes that everyone has a dream. The spiral surrounding the table and chairs is symbolic of the power and energy that creates the miracle – time travel.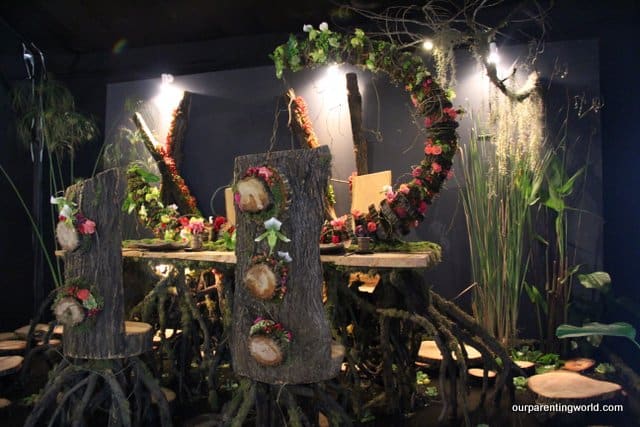 Dining in Mangrove is handcrafted using recycled wood from fallen trees.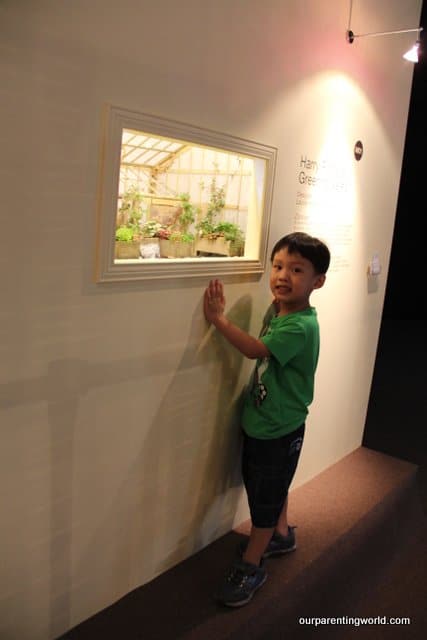 At the same exhibit, there are 6 Miniature Garden Displays featuring intricately designed gardens, created with miniature plants and furniture.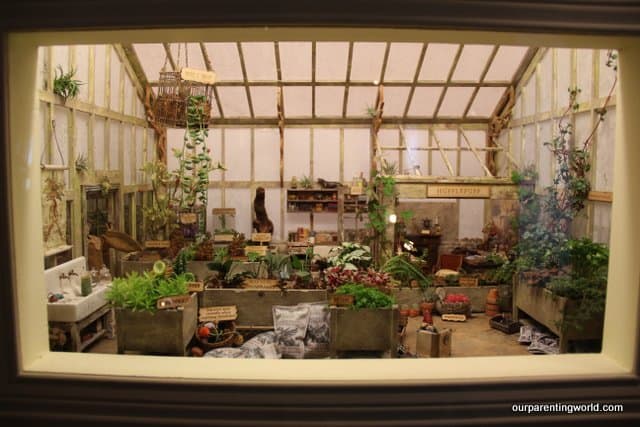 One of Di Di's favourite is Harry Potter's Greenhouse. 
In addition, there is a Vibrant Marketplace with 80 stalls offering an interesting and wide array of plants, gardening and landscape products and services for your gardening needs. There is also a host of other fun activities for children, community gardens, interesting displays of Penjing or Bonsai art, talks and performances awaits you at the festival!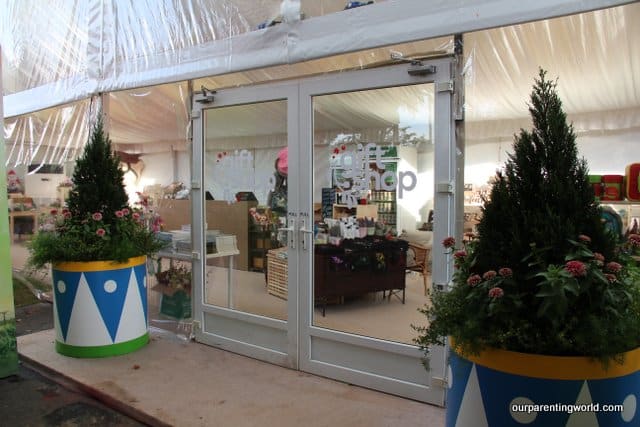 If you can't get enough of SGF, there is a gift shop located at the entrance that sells a wide variety of products for you and your love ones. 

This year's festival will be held for the first time at Gardens by the Bay, featuring both outdoor and indoor exhibits. Stretching from The Meadow, Supertree Grove to the Flower Dome, this year's Festival is set to mesmerise, surprise and wow visitors! 
Show Opening Hours: 10am to 10pm daily
Conservatories Opening Hours: 9am – 10pm daily 
All Gardens by the Bay Conservatory tickets dated between 16-24 August will be allowed entry into Singapore Garden Festival 2014. Please click HERE for more information.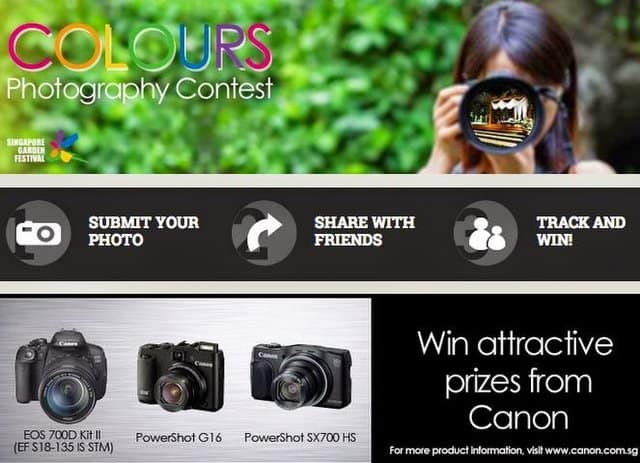 That's not all, for those who love photography, the "Colours" Photography Contest will reward winning visitors with attractive prizes from Canon when they take and submit stunning photos to "Colours" FaceBook app.
The contest will run from 16 August to 7 September 2014.