Singapore Garden Festival 2016 is back from  23 – 31 July 2016 at Gardens by the Bay! We are so excited to grab our cameras and can't wait to take lots of beautiful pictures! 
Singapore Garden Festival (SGF) Asia's premier tropical garden and flower show, is returning for its sixth installment and this nine-day event is the largest show to-date, spanning 9.7 hectares across The Meadow, Flower Dome and Bayfront Plaza. SGF 2016 is set to mesmerise, surprise and wow visitors!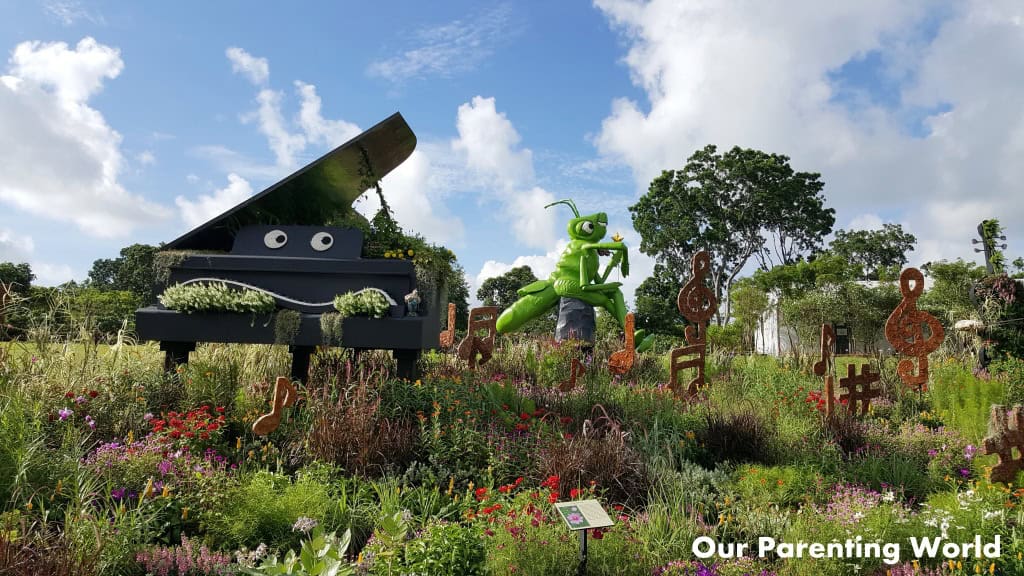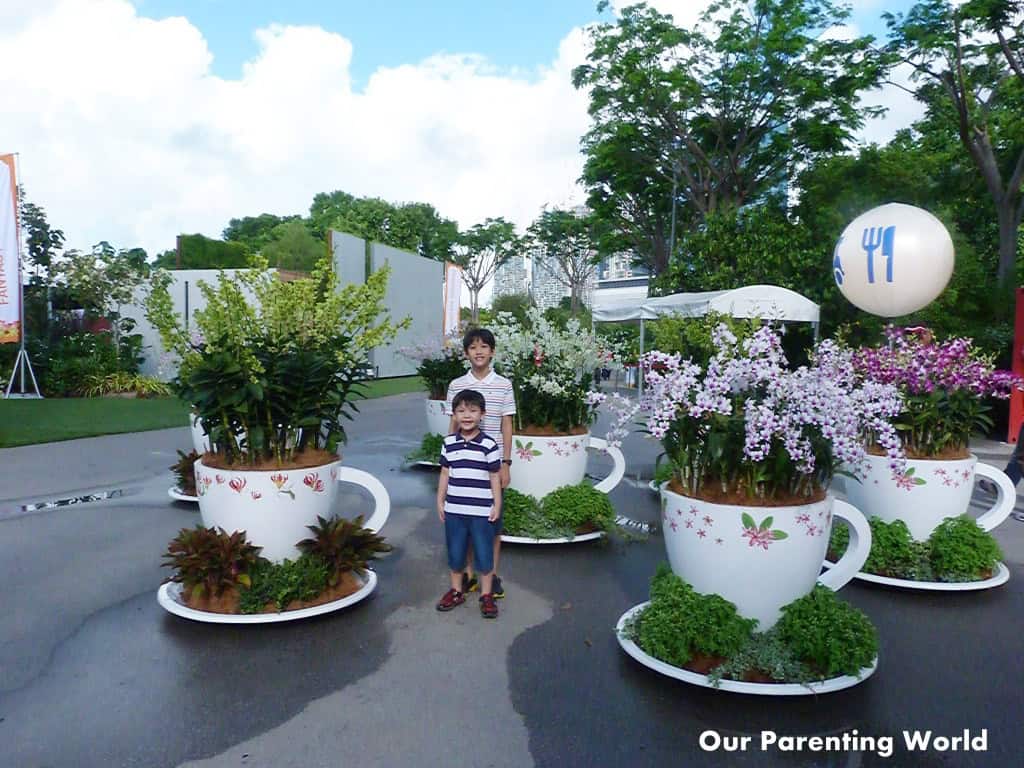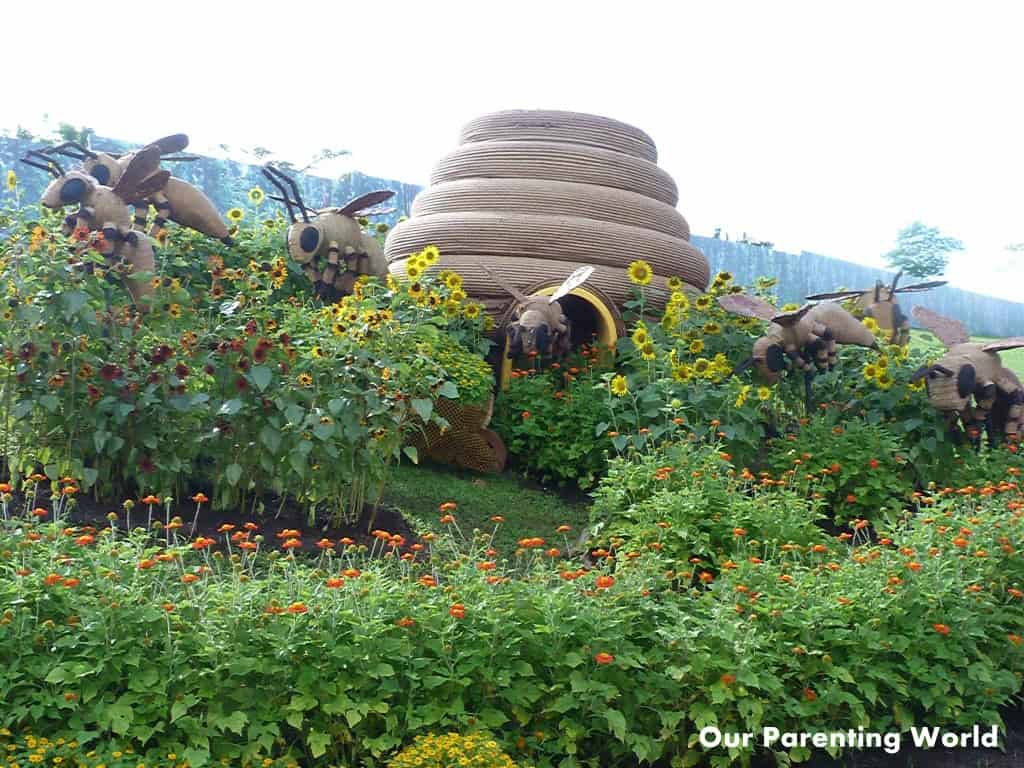 At the show gardens outdoor, be in awed with the stunning displays and take lots of pictures.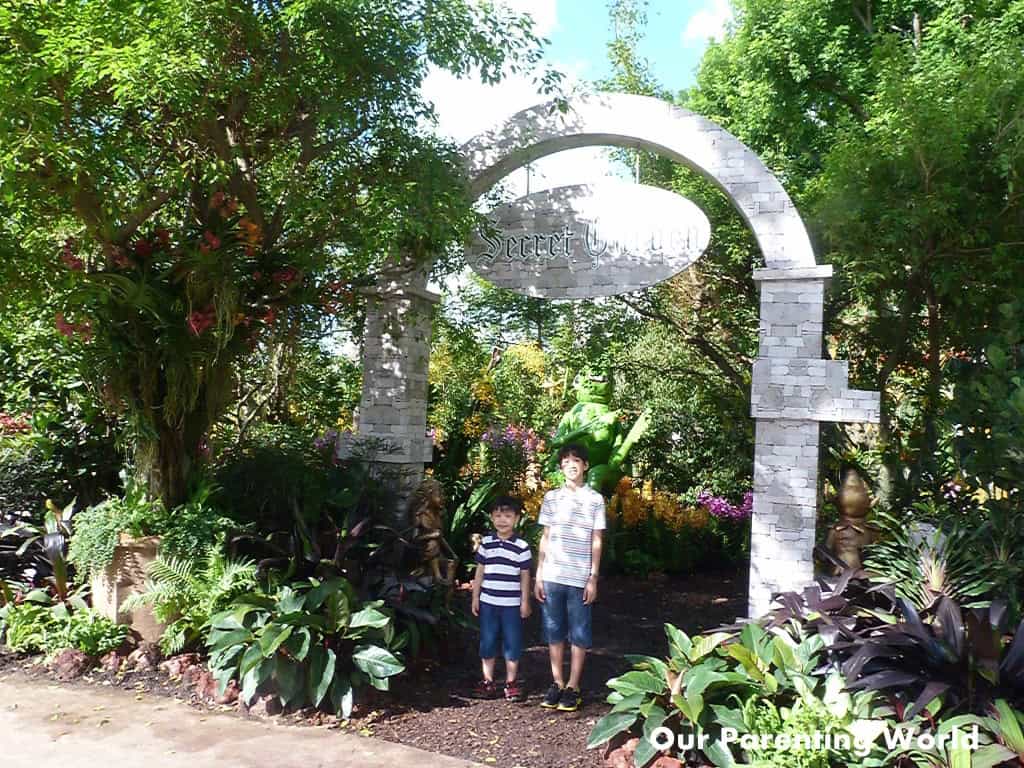 We ventured into the Secret Garden.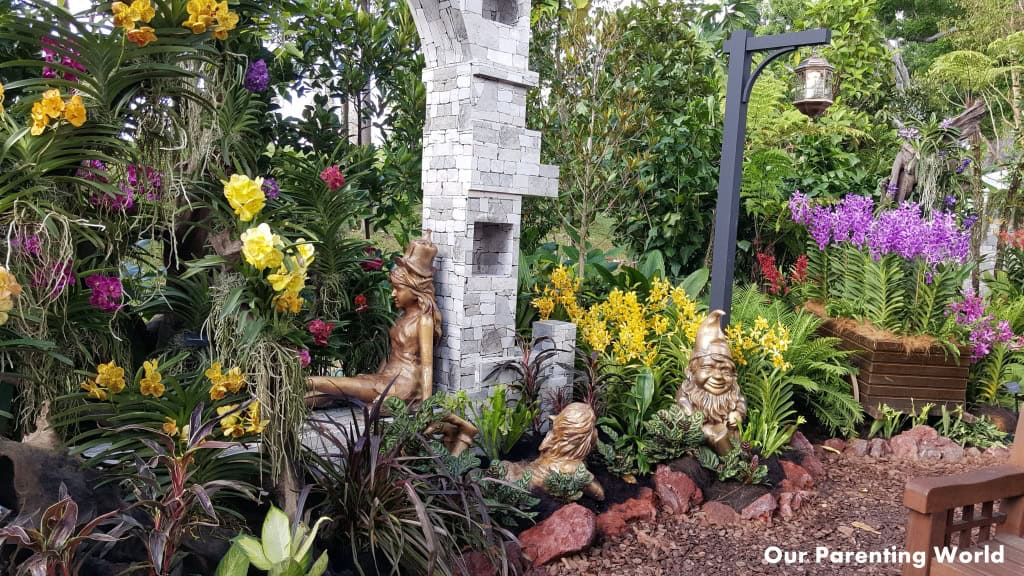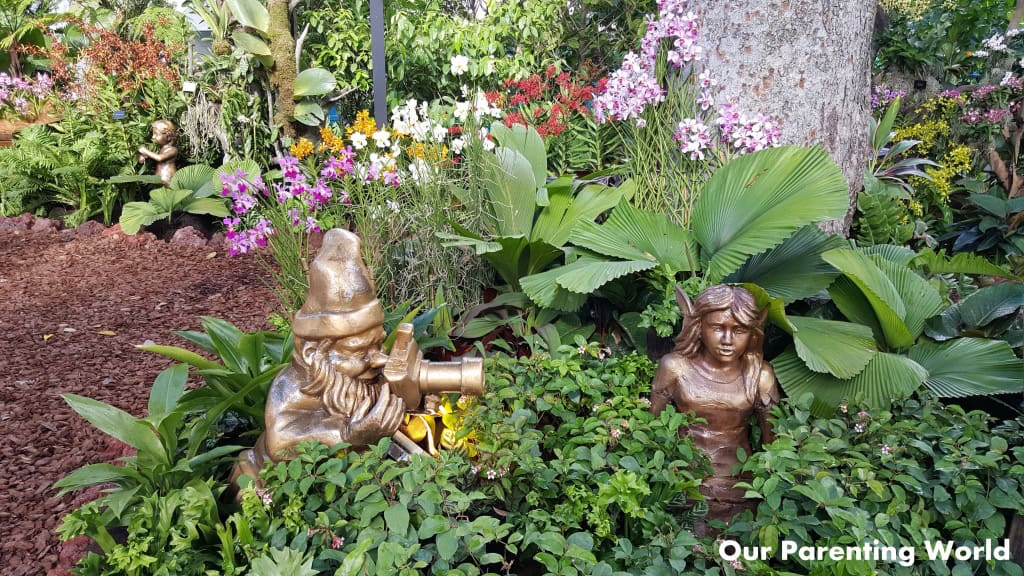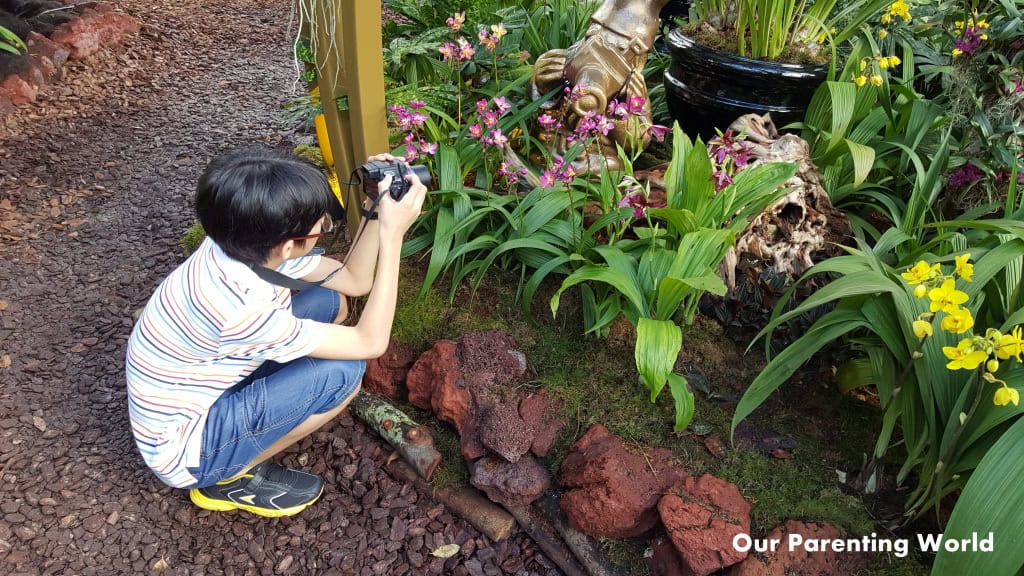 Besides the wide varieties of beautiful flowers all over the Secret Garden, look out for the adorable sculptures!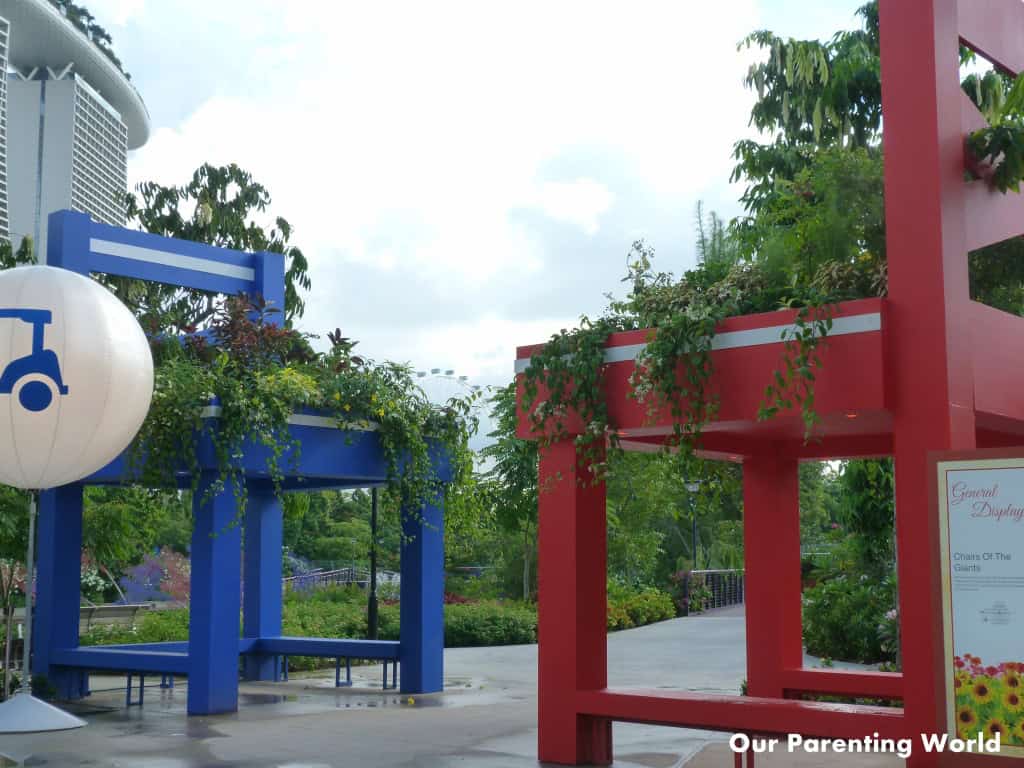 Chairs of the Giants
Walk over to the nice cooling environment at Fantasy Gardens where you can view and admire creations by top award-winning gardening luminaries from around the world.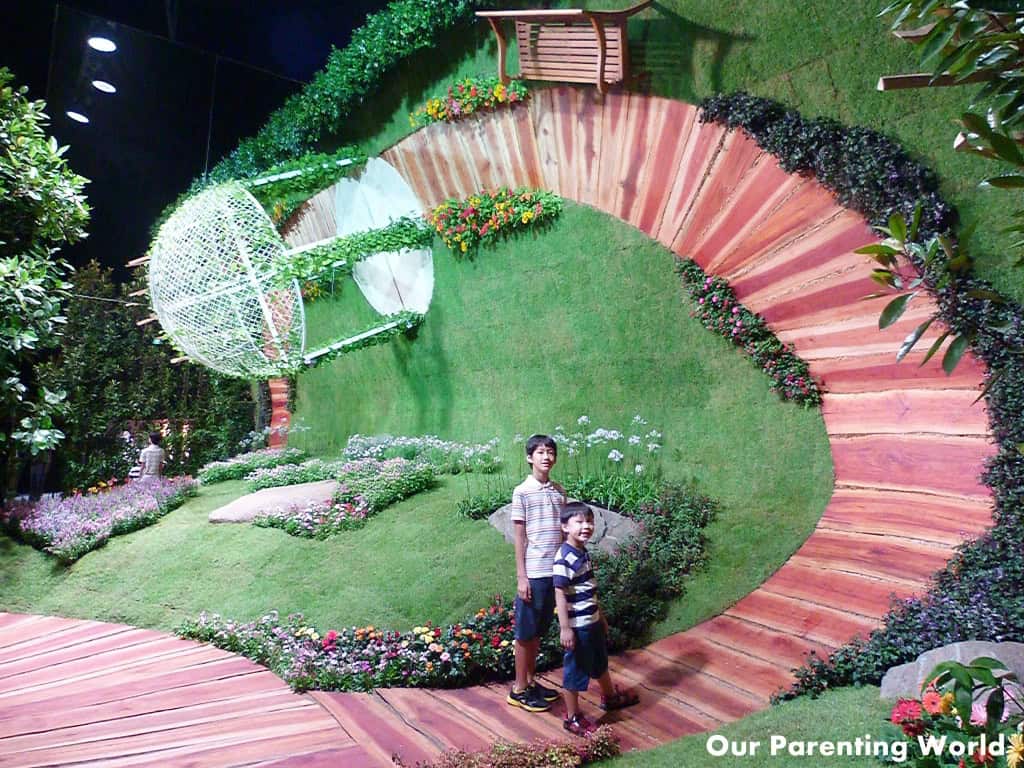 One of the popular displays, an upside down garden! 

Promising a visual fiesta of exquisite garden and floral displays, this year's SGF will feature a host of exhibits and activities including:
15 Fantasy and Landscape Show Gardens 
Featuring approximately 80 sqm creations by top award-winning gardening luminaries from around the world. This year's festival will feature landscape and garden designers from Australia, China, France, Italy, Japan, Malaysia, New Zealand, Singapore, South Africa, United Kingdom and the United States of America
14 Floral Windows to the World
Featuring colourful and vibrant cut-flower displays and floral masterpieces with stunning set design and lighting by 15 floral designers from around the world. This year's festival will feature master floral artists from Belgium, China, Czech Republic, Denmark, Germany, Japan, Norway, Russia, Singapore, South Korea and the United States of America.
Orchid Extravaganza at Flower Dome
Showcasing the rich heritage of orchids. The floral display will put a spotlight on the world's most diverse botanical family and one of the most important plant groups in the international floriculture industry.
5 Balcony Gardens
Featuring colourful and inspirational displays for small-home and apartment owners. Visitors can see how these designers transform 3m by 3m spaces into soothing retreats.
6 Table-top Floral Displays
Featuring table-top floral displays created with fresh flowers, decorative accessories and tableware.
Landscape Design Challenge (NEW) 
Teams of students will be tasked to transform a 3m by 3m empty space into a garden within a span of four hours.
World Of Terrariums (NEW)
Showcasing more than 100 creative displays put together by members of the public including students, hobbyists and community gardeners. This exhibition will give visitors a larger-than-life experience of walking through a terrarium.
A Vibrant Marketplace (non-ticketed area) 
Over 100 booths offering food and beverages, plants, gardening and landscape products and services, and arts and crafts for sale. Visitors can also look forward to nightly performances by local musicians.
Gardeners' Cup 
60 community gardening groups split into 5 teams for a friendly match to compete for the best show garden themed "Floral Wonderland".
Other favourites include the Garden Fiesta that features a series of talks, demonstrations and workshops, and the Penjing & Artistic Stone Exhibition & Competition 2016.
Additional Information:
Those who love photography, there will be two onsite contests for enthusiasts to participate in! Camera users who take part in the "Tropical Floral Wonderland" Photography Contest will stand a chance to win attractive prizes such as a Nikon D750 kit set, Nikon D7200 (18 – 105mm) kit set and Nikon D5500 (18 – 55mm) kit set. Submit photos to [email protected] by 1 August 2016.
Visitors who prefer photography with mobile phones can also snap and post on Instagram tagging #sggardenfest (remember to set your post as public!), or upload via the contest page on SGF Facebook page during the Festival period, to stand a chance to win Nikon COOLPIX S7000 cameras.