Our Parenting World Interview Series: Singapore Kindness Movement (SKM) and Exclusive Interview with Dr. William Wan, General Secretary of SKM
Our Parenting World team is a strong supporter of Singapore Kindness Movement (SKM). It is important to instill the value of practicing the act of kindness and make the world a better place to live it. 
 
About SKM, it was initiated in response to Prime Minister Goh Chok Tong's call to Singaporeans to develop into a more caring and gracious society in the new century. SKM is a non-profit organization that executes public education programs aimed at cultivating kindness and graciousness in Singaporean society. It was officially launched in 1997. The movement serves as the successor to the Singapore Courtesy Council that oversaw the National Courtesy Campaign (Singapore) from the 1980s through the 1990s.
 
Our Parenting World (OPW) team is pleased to be able to interview Dr William Wan (WW), General Secretary, Singapore Kindness Movement (SKM) where he shared more about SKM. 
 
1) Can you share with us more about your work as the General Secretary of the Singapore Kindness Movement (SKM)? How did you get started in SKM?
WW: As the General Secretary of SKM, I head a team of 20 to inspire graciousness and create a more gracious society for all. I consider it a privilege to do what I do and I enjoy meeting like-minded people who also share the same mission in spreading kindness.
My move into SKM was not a planned one. Some years ago, while visiting my son in New York, I received a call from the then Ministry of Communication and the Arts (MICA), requesting to meet me about a job offer. Back then, I had stepped away from my law practice and psychometric business and was contemplating retiring for good. But that phone call changed my mind. It is not about a new career or making money. It is about being useful and since I can help, I said, 'Okay, I will give it a shot'. And just like that, this year marks my 7th year serving in SKM!
2) Please share with us your thoughts on how SKM has progressed since its inception in 1997 and some of the milestones achieved.
WW: In recent years, we have grown quite a lot in terms of our staff strength, and also the number of programmes we run. In 2012, we opened the Kindness Gallery to the public. 2013 was our inaugural Kindness Day SG, where Singaporeans come together in celebration of kindness. The same year we initiated the Kindred Spirit Circle and promoted Ground-Up Movements (GUMs). Every year, we invite our partners to participate in kindness activities within their own organisations and spheres of influence. We also take the opportunity to celebrate and acknowledge our GUMs. These individuals and groups took it upon themselves to start their own self-initiated voluntary projects to promote the message of kindness to different communities or address more specific social issues.
Through all these, we try to communicate a consistent theme and message. When I accepted this assignment 6 years ago, there was a need to create awareness of both the existence of SKM and the importance of practising kindness values. We began simply to remind everyone to look around and acknowledge kindnesses they receive or witness. Over time, we have reached a reasonable level of awareness. We are now moving a notch up by encouraging society to take ownership of kindness and graciousness. Hence our theme, "Kindness, it's up to us."
Inspiring and fostering graciousness is not an easy task, and it may take us many years to create a gracious society, but if we are continually challenging ourselves and moving in that direction, I am positive we will see positive change towards a kinder and more gracious society.
3) Based on your observation, what is lacking in kids/youths of today in terms of extending or exhibiting kindness and what can parents do to nurture their children in this important area?
WW: From my experience and observation, I think what is lacking in the kids and youth of today is a sense of awareness of what is happening around them. Many are glued to their smartphones, whether it is on the buses or trains, or even at home. It makes it difficult for them to look around, do something thoughtful or helpful for someone else in need. It is a problem of "self-absorption".
But I can hardly blame them, because I see the same behavior in the parents themselves. The children are also given these devices at a young age, as a way of keeping them occupied.
Parents play a very important role in nurturing values such as and including kindness, graciousness, compassion and empathy in children. Research has shown that parental involvement in children's education from an early age has a significant effect not just on educational achievement, but more importantly, on social and emotional development. These experiences go on to shape their personalities and attitudes in adolescence and adulthood. Parents can be more involved in the upbringing of their children, by role modelling kind behaviors and reinforcing the positive values taught in the classroom. I believe children learn by what we do and not so much what we say. Kindness should be modelled by parents before we can expect our kids to extend and exhibit it. The effect of parental conduct is never neutral. They either reinforce or undermine what is learned at school.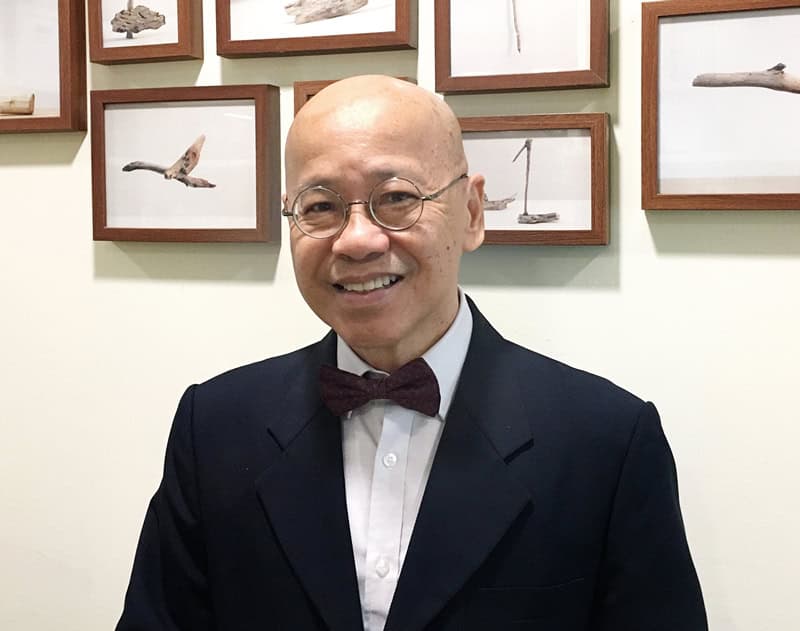 All the above images credit to Singapore Kindness Movement (SKM)
4) Can you tell us a bit more about this new Kindness Gallery and what can be learnt from the gallery?
WW: The Kindness Gallery welcomes locals and tourists to learn more about SKM and the work we do. Locals can view current SKM materials and relive the courtesy campaigns of yesteryear by browsing old collaterals on display.
The new Kindness Gallery has also refreshed its setting for the Kindsville Tours which are aimed at helping preschoolers develop good social etiquette from a young age. In the first two weeks of each month, the Gallery is transformed into a children's values-learning hub, as they pick up good manners while going on an adventure with Singa and the Kindness Cubbies. We conduct a simulated experience in the public space for kids to learn how to be kind to one another.
In collaboration with various partners, a variety of unique kindness merchandise is on sale at the Gallery.
5) Lastly, do you have anything to add on and share with our readers about SKM, its latest initiatives and coming activities?
WW: We have recently launched a 6-part video series called Kindversations that aim to generate conversations about kindness. Basically, a Kindversation is what happens when the curiosity of a child meets the seasoned perspectives of known adult personalities such as Adrian Pang, Fandi Ahmad, and Stefanie Sun, or established academics like Cherian George and ambassadors-at-large Tommy Koh and Chan Heng Chee. Much can be learned from these interactions about teaching values of kindness and graciousness to our children.
In every single Kindversation, each of the interviewees has something to share about how parents are important in shaping children's values. Adrian Pang and Stefanie Sun, in particular, speak from first-hand parenting perspectives, while Professor Koh answers a question from his interviewer about what he teaches his grandchildren.
The 6 episodes of Kindversations can be viewed on our Youtube Channel at KindnessSG or at the link below:
https://www.youtube.com/watch?v=o4iHfMjdbew&list=PLb_ioh_CbH0XzGYmzr-hvf3GfTf5TQkZR.
This year, we have also partnered with Positive Education Singapore to start a new workshop for (mostly working) parents. These talks are delivered either at participating Kindness@Work companies who organise brown-bag lunch talks for their employees, or on Saturday mornings at pre-school centres. Interested parents may encourage their companies or their children's pre-school centres to contact [email protected].
Lastly, Kindness Day SG (KDSG) this year falls on 19th May. It is the 4th year we are celebrating KDSG, which serves to remind everyone to show appreciation to someone who has been kind to us. This year, the celebration will be held at the Sports Hub Riverside Walk. Parents are invited to visit our Daisy Art Installation with their children, and participate in the "Spot the Singa" activity at the installation.
Thank you Dr William Wan for taking our interview!
Let's start practicing acts of kindness today! To find out more about SKM, please go to https://kindness.sg/