Singapore Repertory Theatre (SRT) brings to you celebrated Playwright Duncan Macmillan's Lungs starting from 21 June 2021. The show will continue to run until 24th July 2021.
Attending a show during the covid pandemic is quite different from pre-covid days, and kudos to the team at SRT, they have made the process very smooth and easy.
All ticket holders will have to undergo a fast and painless Antigen Rapid Test at no cost before going into the theatre and it has been a fast and easy process for us. Once our results are out and negative, we can proceed into the theatre. If you have received your second vaccination dose 14 days before the date of the performance, you are exempt from Pre-Event Testing (PET). Inside the theatre, there are also many seats blocked off to ensure sufficient social distancing measures between one group to another.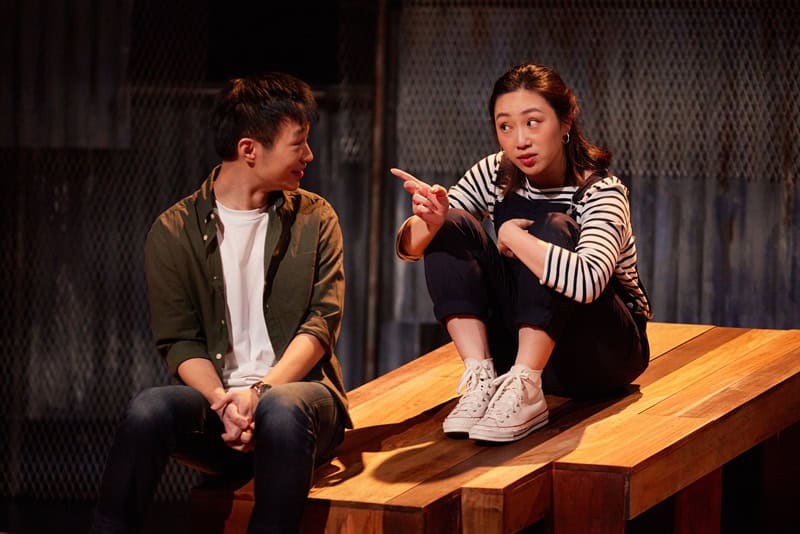 This 90 minutes no interval play was an emotional roller coaster performance, thanks to the superb acting of both Oon Shu An and Joshua Lim. In the play, they are a young couple in a fairly stable relationship but not married yet. One day, while they were shopping at IKEA, he suddenly asked her whether they should have a baby together and took her by surprise that started an interesting argument on the pros and cons of having a baby in this new world.
Themes like environmental issues and global overpopulation were being discussed by the couple, showing the tension and worries their offspring will have to face if they decide to have a baby. Issues like conflicts with their respective in-laws were also brought up during the play to make it more realistic.
There was never a dull moment during this play as the audience were captivated by their expression of feelings about pregnancy and having a family. Like most love stories, the couple would separate for a period due to quarrel but they eventually reconciled even though he already had a fiancee whom he later broke off so that both of them could live happily ever after.
Its great to see young local actors like Shu An and Joshua in this excellent play by SRT. Especially in this pandemic period, we should continue to support our local theatre and we look forward for SRT to produce more of such plays in the future.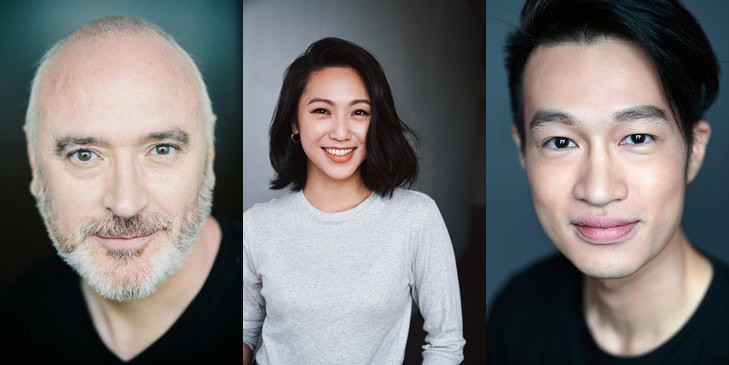 All the images credit to Singapore Repertory Theatre (SRT)
We have earlier interviewed Director Daniel Jenkins, Oon Shu An and Joshua Lim, to read our interviews with the director and cast, please go to http://ourparentingworld.com/srt-presents-celebrated-playwright-duncan-macmillans-lungs-exclusive-interviews-with-director-daniel-jenkins-and-actors-oon-shu-an-joshua-lim/
Don't miss the opportunity to catch Lungs, get your tickets at https://www.srt.com.sg/show/lungs/
Show Date: From 19 June 2021
Monday to Saturday: 6pm & 9pm
Venue: KC Arts Centre – Home of SRT
Ticket Pricing:
Previews (19 – 21 Jun):
Stall seating – $50
Circle seating – $45
Monday – Thursday, 6pm & 9pm:
Stall seating – $60
Circle seating – $55
Friday & Saturday, 6pm & 9pm:
Stall seating – $65
Circle seating – $60
Duration: Approximately 1 hr 30 mins
Rating: Advisory 16 (Some Mature Content and Coarse Language).