Thinking of what to do this weekend, head down to Jewel Changi Airport and check out the Singapore Tea Festival 2019 that will be running for 3 days till 21st of July!
The three days event enable you to discover the world of tea and experience over 50 tea, food and lifestyle brands consisting of 5 new-to-Singapore brands, 7 international brands and 13 artisanal food brands, 16 masterclasses, 2 international championships all in one place that is carefully curated to celebrate tea and its community!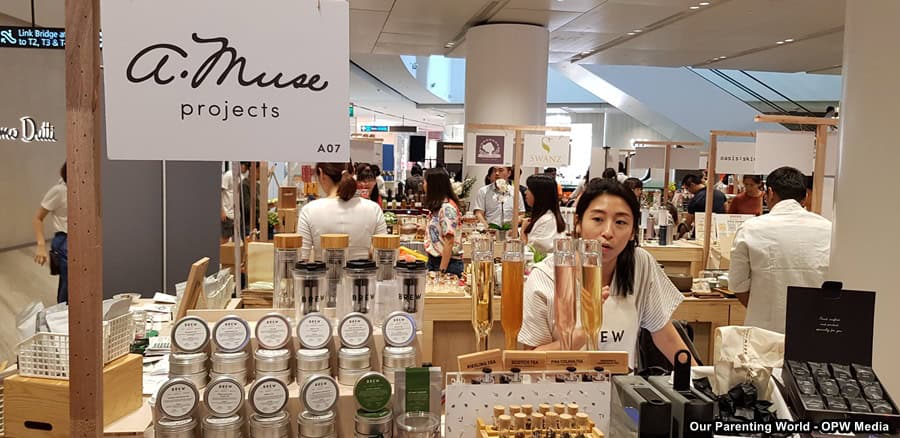 A.muse Projects brings something just a little different from what is already known of teas – Inspired Teas. Check out it tea pods that are 100% compostable, fully compatible with Nespresso® coffee machines.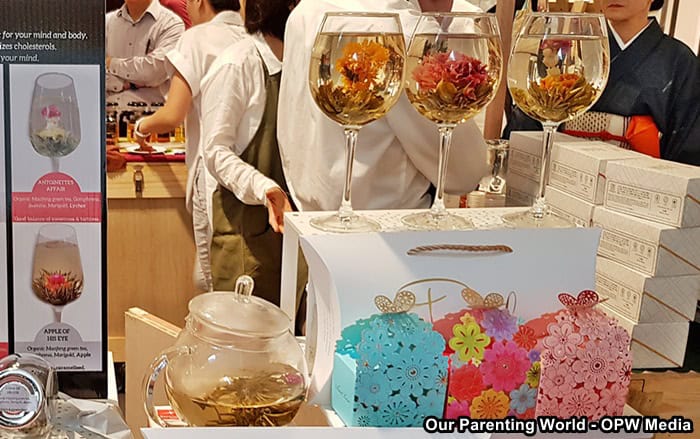 Watch the flowers bloom with Petale Tea's blooming tea that has over 20 types of hand sewn blooming tea. Enjoy the healthy tea and flower drinking with a visual experience.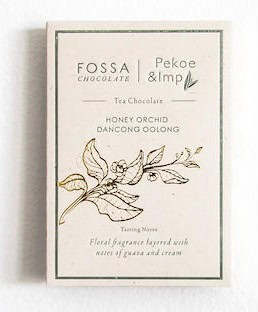 Photo Credit  Specialty tea chocolates from Fossa Chocolate x Pekoe & Imp
Chocolate and tea lovers, try out the Fossa Chocolate which is Singapore's first and award winning bean-to-bar chocolate company where you can have the best of both world, tea and chocolate combined together with flavours like Oolong, Hongcha and Duckshit.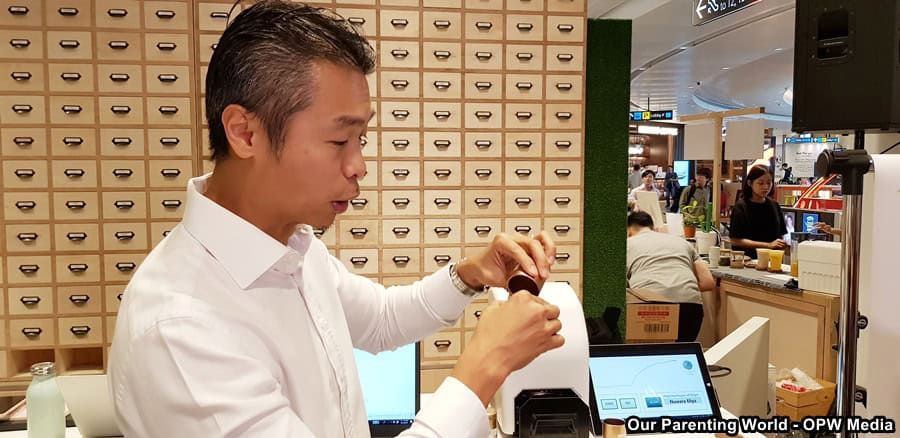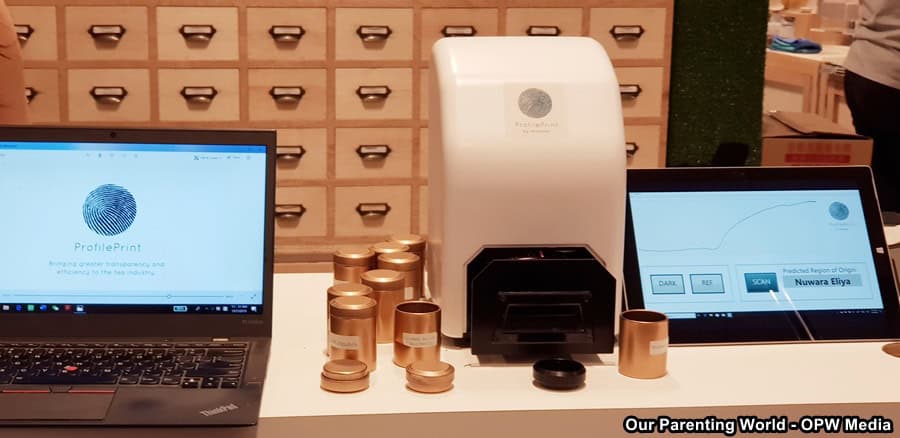 This year, you can enhance your tea experience with a portable ProfilePrint that is launched by teapasar. This is a rapid food scanner that is developed locally to help identify the quality, taste, profile and origins based on metabolomic fingerprint and machine-learning algorithms. It aims to bring greater transparency and efficiency to the food industry. Upping the ante, the technology can also recommend the perfect foods that will compliment your selection of teas to bring out fuller-tasting, well rounded flavours for an enhanced tea time experience all with a simple tap on your phone.
You can have a first-hand experience of ProfilePrint technology, simply proceed to teapasar's booth at the Singapore Tea Festival, redeem a complimentary reusable Yixing purple clay glazed porcelain cup at the same time for you to sample teas at the various booths.
Check out Singapore Tea Festival 2019 and enjoy your tea experiences!
Singapore Tea Festival 2019
Date and Time: 19th July (Fri), 2pm to 10pm 20th & 21st July (Sat & Sun), 10am to 10pm
Venue: Jewel Changi Airport, B1 Atrium
Free to public; VIP tickets: $35
Sign up for workshops via: http://www.teapasar.com/vendor/singapore-tea-festival/
Website: https://www.singaporeteafestival.com/
Facebook: https://www.facebook.com/sgteafest/
Instasgram: https://www.instagram.com/sgteafest/
Hashtags: #sgteafest #teapasar and #singaporeteafestival2019