EYE'M Back! 
Our Parenting World team recently attended the Press Launch of Eye Mo and are delighted to know that it is back after 2 years! 
Many of us are familiar with Eye Mo and have used this eye drop solution to relieve the discomfort of our eyes. You may have noticed that you are not able to find Eye Mo earlier. We are glad that Eye Mo is back and we can look forward to continue to use this trusted brand of eye drops that has been used by many generations in Singapore over 40 years with a long heritage.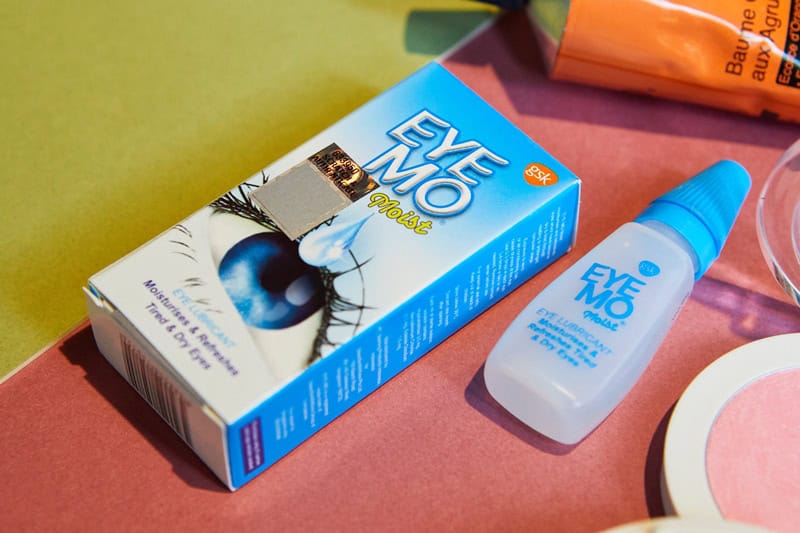 Eye Mo was previously owned by GlaxoSmithKline Consumer Healthcare (UK) IP Ltd and it was very hard to find Eye Mo earlier because GSK has stopped the distribution of the products here. As of May 2016, Pharma Health Care Pte Ltd has taken over the ownership and trademark of this eye drop product. Pharma Health Care Pte Ltd has appointed DKSH Singapore Pte Ltd to market and distribute Eye Mo in Singapore. DKSH is a leading Market Expansion Services provider for heathcare companies with a wide distribution network and strong partnership with the trade retailers, supported by a robust sales and marketing team.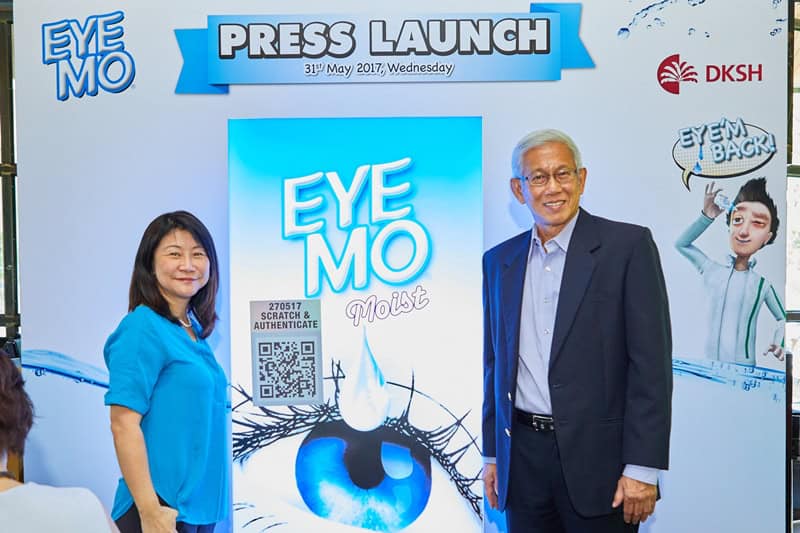 DKSH Assistant General Manager. Karen Oh and PharmaHealthCare Mr Tan Officiating the launch of Eye Mo at Open Farm Community. 
Karen Oh, DKSH Assistant General Manager shared that "Eye Mo has long been a leading household name for eye drops in Singapore over many decades. Over the years, consumer demand for this well-loved product remained high. We are glad to be able to bring it back to be part of Singaporeans' daily lives."
Indeed, we are happy to see that Eye Mo is back and with the comeback of Eye Mo, it is poised to expand beyond the 13 countries where it was present before as a leading eye drops brand.
The launch was hosted by Celebrity Host Diana Ser, 987 DJ Sonia Chew made a surprise appearance to share on her experience with dry eyes and how she has used Eye Mo as her eyecare solution. Eye Specialist Dr Zena Lim was at the launch event to share on eyecare and provide useful tips on how to take care of our eyes.  

All the above images credited to Eye Mo
Eye Mo in Singapore has two variants: Eye Mo Moist, 7.5ml (S$5.90) and Eye Mo Regular, 7.5ml (S$4.90); Eye Mo Moist was the first of the two variants to be relaunched in February 2017.
With the relaunch of Eye Mo in Singapore, each product has a QR code, an added feature, that allows consumers to personally check the authenticity of the product. Each product bears a serialised Scratch & Authenticate sticker for users to ascertain the authenticity of the product.
A QR Code will be revealed once the sticker is scratched, and when scanned, will lead to a landing page that confirms the Eye Mo product as genuine. As an added security measure, each QR Code can only be scanned to a maximum of three times. The seal of the Eye Mo bottle should also be unbroken and untampered with.
Eye Mo is reaching out to younger consumers on top of its former users. It encourages young users to take proper care of their eyes and how Eye Mo can benefit them when using it to relieve minor eye irritations like dry, tired, itchy, sore and watery eyes. 
It is so easy to grab a bottle of Eye Mo now! Eye Mo is currently available islandwide retailing at pharmacies, supermarkets, convenience stores, mini-marts and medical halls.