Our Parenting World's Exclusive Interview Series: Sing'theatre presents FOREVER YOUNG! and Exclusive Interview with Tan Kheng Hua
Sing'theatre presents FOREVER YOUNG! a hilarious jukebox musical adapted by Benjamin Lee from the original European cult hit written by the Swiss writer Erik Gedeon in celebration of its 10th anniversary! 
The story brings you to 2067 and a nursing home houses a group of actors who were previously pillars of the Singapore arts scene. Looked after by their no-nonsense nurse, Sister Sara, these nonagenarians still think they're limber enough to belt out musical theatre canons, rock classics, and the occasional scene from better known local television shows. Once Sister Sara leaves the room, the wigs come off, dentures fly, and walking frames become stage props and you'll know why they say age is only a (musical) number.
Forever Young features a stellar cast that includes Hossan Leong, Karen Tan, Julian Wong, Tan Kheng Hua, Candice De Rozario, Suhaimi Yusof and Ebi Shankara.
Rock in your chairs to Bruno Mars, Britney Spears, and for the hard of hearing, there's even Led Zeppelin!
To find out more and to purchase the tickets at Sistic, please visit 
https://www.sistic.com.sg/events/cforever1017 
Exclusive interview Tan Kheng Hua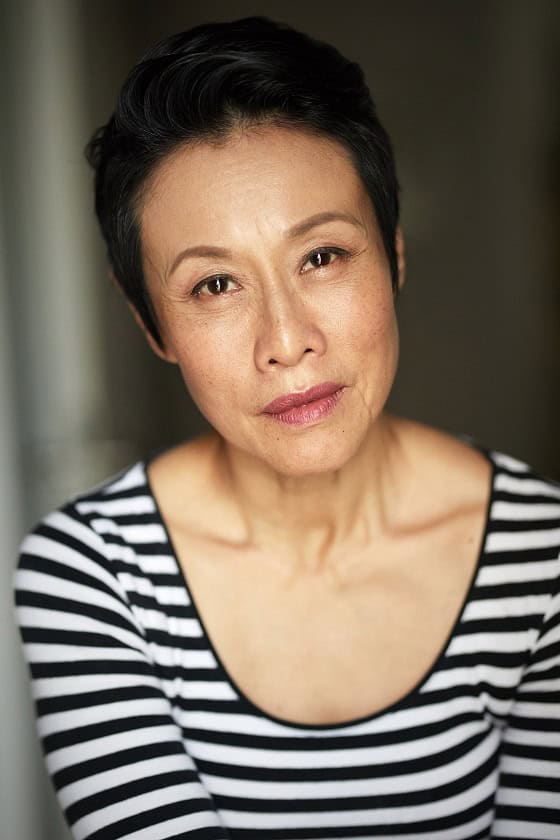 Tan Kheng Hua is an award-winning theatre/television/actress/producer in Singapore and she is also best known for her role as Margaret Phua in Singapore's MediaCorp TV Channel 5's longest-running hit television sitcom, Phua Chu Kang Pte Ltd. She is regarded as a veteran of Singapore theatre and was recently selected as one of 50 iconic local stage personalities in an exhibition celebrating 50 years of Singapore theatre. She has also recently produced a highly successful musical, Tropicana The Musical in April this year at the Capitol Theatre.
The brilliant Tan Kheng Hua is part of the stellar cast of Forever Young performing the role of Ms Margaret Lim. 
Our Parenting World (OPW) is pleased to be able to interview Tan Kheng Hua (TKH) to find out more!
1. Can you share with us more about your background and when did you get started in your acting career?
TKH: I actually started acting only when I was in university in the US. Most of my extra curricular activities in school in Singapore before that was in sports, not the arts. But the minute I got into acting, something just clicked. When I returned to Singapore, I juggled a full time corporate career with theatre for more than 10 years. And then I thought I would take a year off and see what it was like acting for whole days rather than sharing my day with full time work. But I was lucky in that more and more acting jobs came in and now I am 54 and I have never gone back to full time corporate work.
2. What do you enjoy the most about acting?
TKH: I really enjoy the fact that acting is such an intense creative process involving a person's mind, body and heart. I also love the fact that it brings me closer to humanity, all the ins and outs and good and bad of people..
3. What do you consider most challenging about acting?
TKH: What is most challenging in one role and project is not the same as another. Sometimes the people you are working with are challenging. Sometimes the role. Sometimes how the script is developing etc etc.
4. Please share with us more about your role at Forever Young and what are some of your favourite scenes?
TKH: I play a character called Margaret Lim. She has dementia and to me, this has freed her up as she lives in a world of fantasy filled with memories of the lovely things that has passed in her life. What I love most about her scenes so far is her relationship with her husband Ramesh played by the fabulous Ebi Shankara. They are a loving couple who have grown old together and her husband is rooted in reality while she is not and this can bring about some very funny and poignant moments.
5. Do you have a favourite song that will make you feel Forever Young?
TKH: Disco songs of the 80s and 90s will always bring me back to some pretty glorious days in my life.
6. We understand that you are a mother, how do you manage to strike a work-life balance being a mother, a wife and having a busy career?
TKH: It is very easy as I love my work and I love my child, and she loves me and also loves performance. This makes it very easy for us to both understand times we can and cannot be together.
7. What do you like to do during your free time and what are some of your favourite family-bonding activities?
TKH: My daughter and I enjoy just hanging out at home doing nothing very much. I also love to cook. And some of the most relaxing times are when I am cooking and she is quietly doing her own thing at the dining table.
8. Any tips and advice to our readers who are working mothers on how they can strike a balance with work and family life?
TKH: I don't believe in giving advice when it comes to something as personal as parenting. All parents and children are different from each other and they need to find their own way. I will say this though – parents can learn to be more curious and unjudgemental about their children.
9. Do you have any advice to children who aspire to go into acting as a career and become an actor/actress?
TKH: Work hard and be on time.
10. Lastly, do you have anything you would like to add on and share with our readers about Forever Young and what can audience expect when they watch the musical?
TKH: Come laugh and cry with us as we bring you moments all of us will have to encounter – moments of growing older every day. 
Thank you Tan Kheng Hua for taking our interview!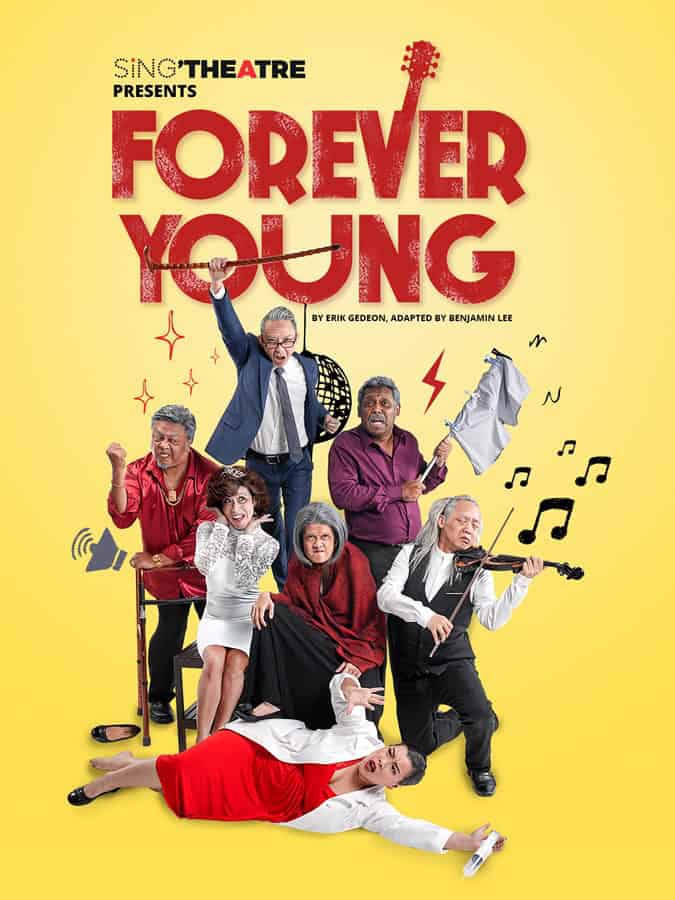 Join Forever Young's amazing cast Hossan Leong, Karen Tan, Julian Wong, Tan Kheng Hua, Candice De Rozario, Suhaimi Yusof, Ebi Shankara for an unforgettable experience of what it means to be Forever Young! 
Forever Young
Directed by: Hossan Leong
Adapted by: Benjamin "Mr Miyagi" Lee
Original script by Erik Gedeon
Musical Director: Elaine Chan
Artistic Director: Nathalie Ribette
Cast:
Hossan Leong
Karen Tan
Julian Wong
Tan Kheng Hua
Candice De Rozario
Suhaimi Yusof
Ebi Shankara
Show Dates: 11 to 21 October 2017
Show Time:
Mondays to Sundays, 8pm
Saturday and Sunday Matinees, 4pm
Venue:
SOTA Drama Theatre
1 Zubir Said Drive, Singapore 227968
Admission:
Tickets from $40 to $69 from Sistic
Advisory 16 years and above (some Mature Content and Coarse Language)
To find out more and to purchase the tickets at Sistic, please go to https://www.sistic.com.sg/events/cforever1017