SK Jewellery has launched the exclusive Peanuts Collection to herald the coming Year of the Dog. SK Jewellery is the first in Singapore to collaborate with Peanuts to present an exquisite diamond jewellery and 999 Pure Gold collection. 
Peanut fans can look forward to a wide range of SK Jewellery from gold coins, gold bars, gold notes, customizable gold bars to diamond jewellery. Singapore's leading 999 Pure Gold and premium diamond jeweller indulges Peanuts fans in all things Peanuts, as the brand re-interprets well-loved characters such as Snoopy, Woodstock, Charlie Brown and many more in glamorous 999 Pure Gold, and shimmery white gold with diamonds.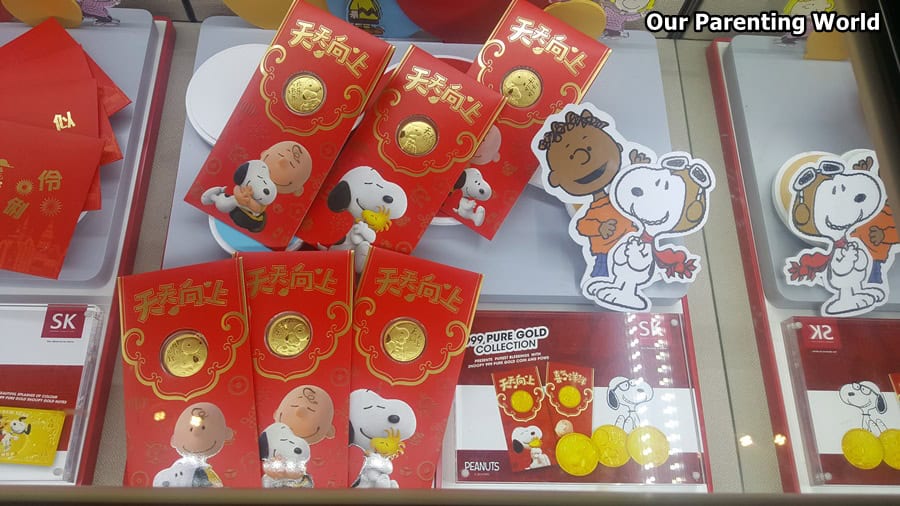 This coming Chinese New Year, the Snoopy 999 Pure Gold Coin Ang Pow comes in five delightful and enchanting designs, focusing on five Chinese New Year blessings. Exquisitely crafted, the coins feature well-wishes for health (健健康康), happiness (快快乐乐), festive joy(喜气洋洋), peace (平平安安)and progress (天天向上). Designed to be gifted in place of the traditional red packets as a meaningful keepsake for children and the young-at-heart, the Gold Coins serve to spur them on to embrace adventure and pursue their dreams relentlessly.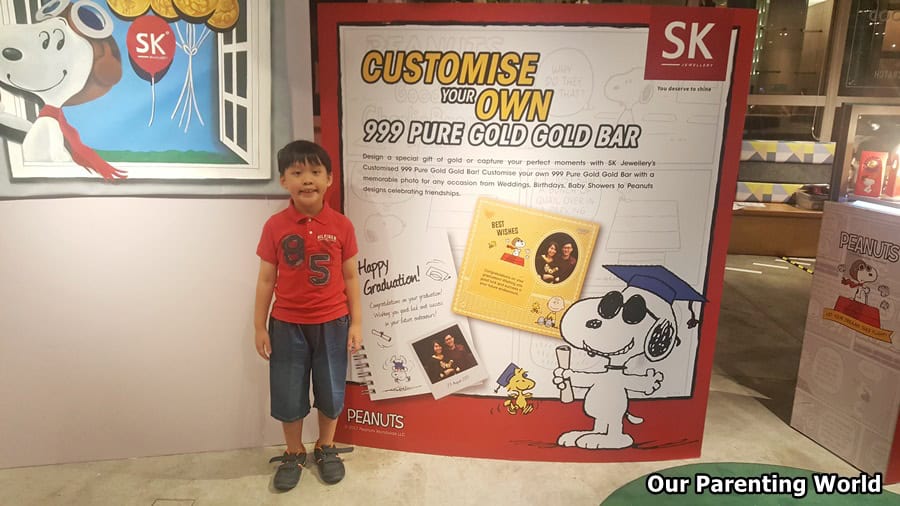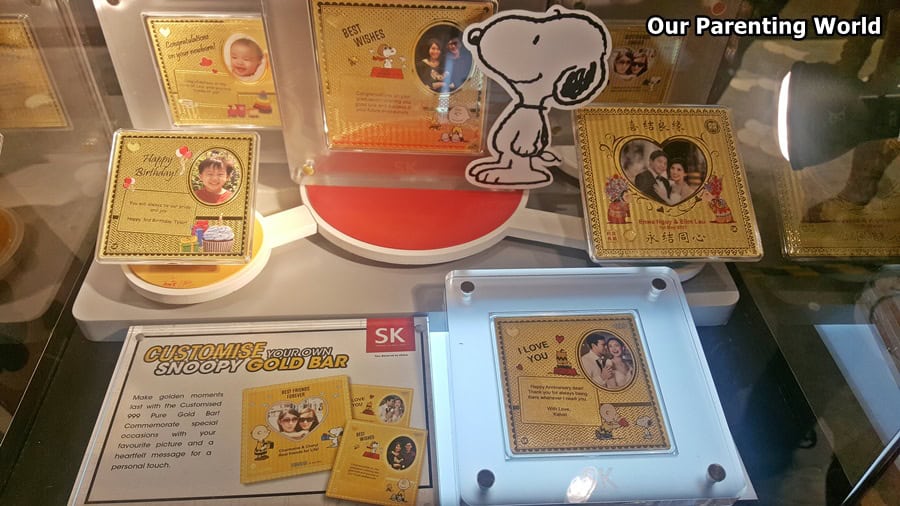 Want to get a special gift for your loved ones? Customers can visit the SK Jewellery website, or any of the jeweller's showrooms to customize 2-gram, 5-gram or 10-gram 999 Gold Bars with names, pictures and personalized messages for meaningful one-of-a-kind presents.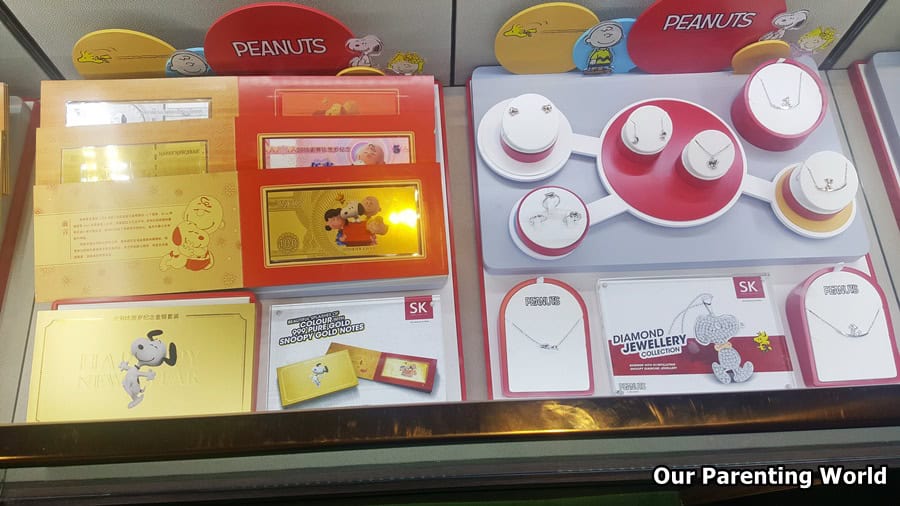 If you like jewelleries, you can add on exclusive range of Peanuts jewellery to your collection.
You can now preview the full collection at SK Jewellery's pre-launch roadshow, join the loveable Snoopy and friends at a very special roadshow held by SK Jewellery at VivoCity Central Court A from tomorrow to 2 January 2018. Preview the full collection before they hit the showrooms, and be enthralled by Peanuts 3D trick-eye art, a giant 999 Pure Gold Snoopy and Woodstock, and more! Pre-order sales will run from tomorrow to 14 December 2017, and sales officially opens on 15 December 2017.
To celebrate the launch, for one day only on 15 December 2017, SK Jewellery will release 500 pieces of 999 Pure Gold Snoopy Gold Note. The first 99 customers will be able to purchase at $9.90 whilst the 100th customer onwards can purchase it at $19.90. Each customer is only entitled to purchase one Gold Note each. Come early to secure your place to ensure that you are amongst the first in Singapore and one of the 500 lucky customers to take home the collectible 999 Pure Gold Snoopy Gold Note at a special price.
Let dreams take flight this 2018 Chinese New Year with SK Jewellery's Peanuts Collection!
The Peanuts Collection will be available at all SK Jewellery showrooms island-wide from 20 December 2017 onwards.
To find out more, please visit https://www.skjewellery.com/