Ooh
You can dance
You can jive
Having the time of your life
Ooh, see that girl
Watch that scene
Dig in the dancing queen …
The smash-hit musical, MAMMA MIA! has return to Singapore! We thoroughly enjoyed the musical when it was performed in Singapore back in 2014 and we are glad to catch this hilarious and sunny musical again. 
This musical is so successful that a movie was made based on it starring starring Meryl Streep and Amanda Seyfried. The story is about Sophie, a 20 year old lady who is going to marry her fiancé, Sky. Before her wedding, she shared with her friends that she has invited her mother's three former boyfriends to attend her wedding as she thought one of them could be her father. She really wants her father to walk her down the aisle on her wedding day. However, she did not inform her mother about it.
Surprise! The day before her wedding, all three "fathers" turned up, first there was Sam who was an architect and had designed the hotel which Sophie's mother was managing. Then Harry who was a banker appeared and Bill who was an adventurer also turned up. Sophie convinced the three men not to tell her mother, Donna that she has invited them to her wedding but eventually Donna saw all of them and she was shocked!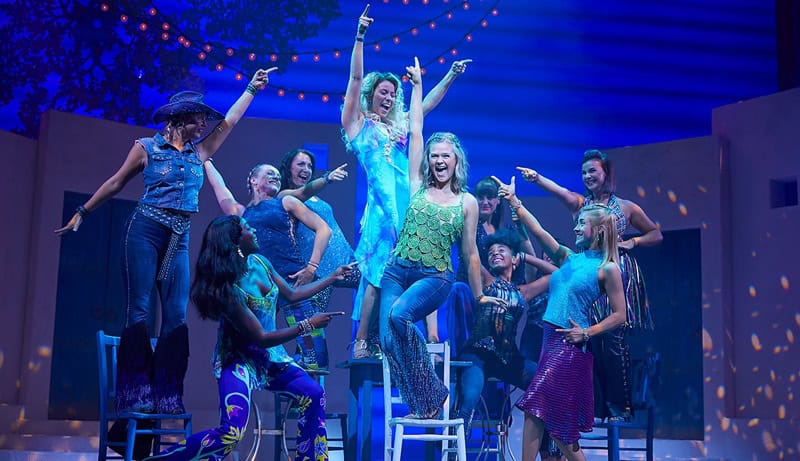 The whole musical is lively, colourful and highly entertaining, full of songs and music that you will enjoy like "Dancing Queen", "Take a Chance on Me" etc. This "Mamma Mia!" musical is actually based on ABBA's 1975 chart topper "Mamma Mia" and also features many of ABBA's most iconic and highly popular songs. 
The finale of the musical ended with a high note with the cast singing "Mamma Mia", "Dancing Queen" and "Waterloo". Many of the audience just couldn't resist standing up, singing and dancing to the music. The cast, Donna and her lady friends wore the tight fitting, colourful and dazzling "ABBA" inspired costumes much to the delight of the audience! It is truly a spectacular musical that will get you up on your feet to dance and sing along with the cast. Bravo to the brilliant cast for the truly amazing show!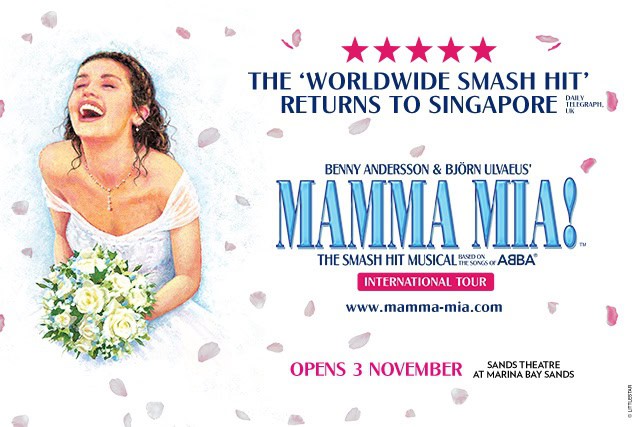 Don't miss this opportunity to catch this marvellous and timeless musical, MAMMA MIA! This is definitely a must see, must watch musical of the year! 
MAMMA MIA!
Show Dates and Time:
Saturday, 3 – Sunday, 18 November 2018
Tuesday – Friday: 8pm
Saturday: 2pm & 8pm
Sunday: 1pm & 6pm
Venue:
Sands Theatre at Marina Bay Sands
Ticket Pricing:
(Excludes Booking Fee)
VIP Reserve : S$188
A Reserve : S$158
B Reserve : S$128
C Reserve : S$98
D Reserve : S$68
E Reserve : S$58
VIP Box (For 4 seats): S$752
Box Seat (For 4 seats): S$392
To find out more and to purchase the tickets at SISTIC, please visit https://www.sistic.com.sg/events/mamma1118
To find out more and to purchase the tickets at Marina Bay Sands, please visit https://www.marinabaysands.com/entertainment/shows/mamma-mia.html