Step into street culture at Sneakertopia, Singapore's first sneaker and street culture exhibition. Look forward to explore and wander through 10 immersive zones with 13 never-before-seen artworks and rare shoe collections in this larger-than-life exhibition making its Asian debut at ArtScience Museum this Saturday!
Sneakertopia was the brainchild of Emmy Award-winning producer Steve Harris and Silicon Valley tech entrepreneur Steve Brown, who wanted to share their love for sneakers with people of all ages and backgrounds. Held in collaboration with ArtScience Museum, this iteration of Sneakertopia organised by SPACElogic with partners SL Experiences and Gushcloud International, is set to knock one's socks off as it assembles a dazzling line-up of local and international artists, creatives, contributors and brands.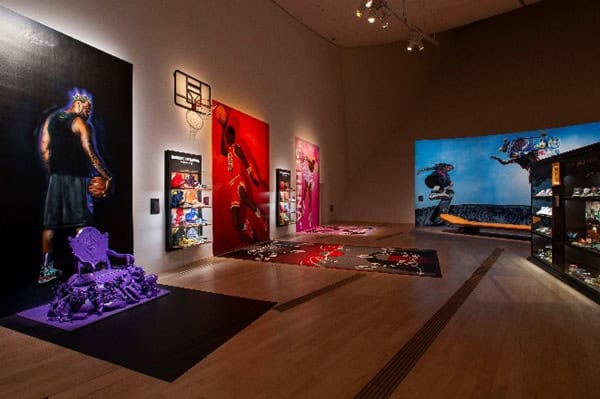 The Playground
The Street
The Backlot
The exhibition includes over 100 limited-edition sneakers and 70 murals, installations, designs, and original artworks – many of which have not been shown before. It celebrates the diversity of sneaker culture, traces its history and examines its powerful connections with various genres such as entertainment, technology, contemporary art, hip-hop, sports, and fashion. On top of works by 13 renowned U.S. creatives including McFlyy, Michael Murphy, Mimi Yoon, Tommii Lim, and smoluk, Sneakertopia offers a perspective closer to home through 17 Singaporean and locally-based creatives and contributors.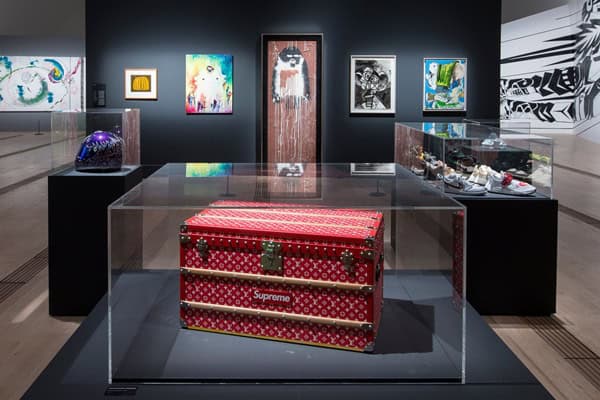 JJ Lin's personal collection
From artists HURUHARA, Inkten, Juls, Kristal Melson, PHUNK, soph O, and tobyato, to DJ Kiat from SYNDICATE.SG, as well as designers Pek Shun Ping (ALIVEFORM), Josiah Chua, and Mr. Sabotage, the exhibition showcases the multi-talented creatives who have helped to establish the rise of sneaker and street culture in Singapore and Southeast Asia. Among those featured, 13 of these artists and contributors are showcasing never-before-seen artworks in the exhibition – ranging from murals, prints, large-scale installations and sculptures to even a DJ mixtape with tracks selected based on hip-hop artists' influences and connections to sneaker culture. These works are shown alongside sneaker collections and artworks on loan from the likes of Mandeep Chopra, Founder and CEO of Limited Edt, The Culture Story, and award-winning popstar JJ Lin.
Sneakertopia: Step Into Street Culture features 10 colourful zones will take visitors on a creative journey through the world of sneakers and all its connected cultures, inspiring them to leave their mark on each section as they come to embrace their creativity and self-expression. Sneakertopia will run from 25 February to 30 July 2023. Tickets are available for purchase at all Marina Bay Sands box offices and website at https://www.marinabaysands.com/museum/exhibitions/sneakertopia.html.
Images credit to Marina Bay Sands