Our Parenting World, Gor Gor and Di Di were invited to Snow City. Unlike some of their friends who had travelled overseas to cold countries during school holidays, Gor Gor and Di Di had not gone to any of those countries during winter times. It was their first time experiencing cold and snow.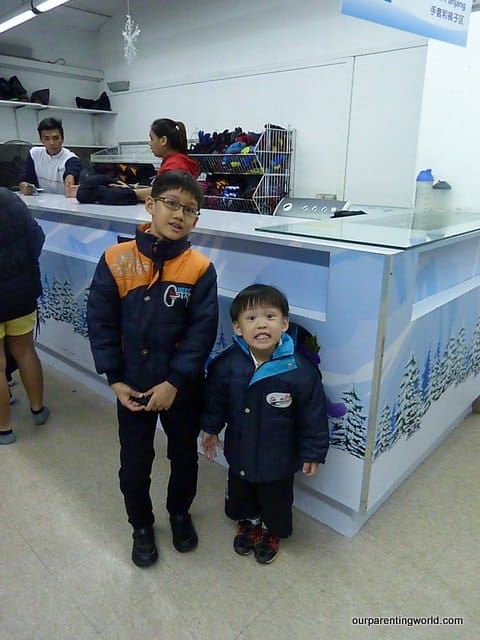 Gor Gor and Di Di were very excited. We were worried that they couldn't take the cold fortunately to our relief, they enjoyed the experiences inside Snow City. We were given jackets and changed into boots before we entered the venue. However, for gloves, they will be available for rental. It is advisable to rent the gloves for overall protection especially for children. 
Latest happening at Snow City, you will be able to see Singapore's tallest Snowman at 5.2 metres! There will be super cool science activities including making ice cream in a jiffy and much more. Snow City has also scored another first with its 'Dino World' Ice Gallery, certified by the Singapore Book of Records to be the largest Ice Exhibition here. It was opened last December, the ice gallery measures 14.5m x 7.4m and is home to more than 20 realistic dinosaur ice sculptures including T-Rex, Styracosaurus and Velociraptor according to its website. Please click HERE for more information.
Bring the whole family to Snow City now and you and your whole family can also enjoy the line up of fun holiday activities at Snow City, including a brand new Snow Show and snowy Christmas hunt.
Snow City Opening Hours:

Daily: 10am – 6pm (last admission at 5pm)
School and Public Holidays: 10am – 7pm (last admission at 6pm)
Please click HERE for more information.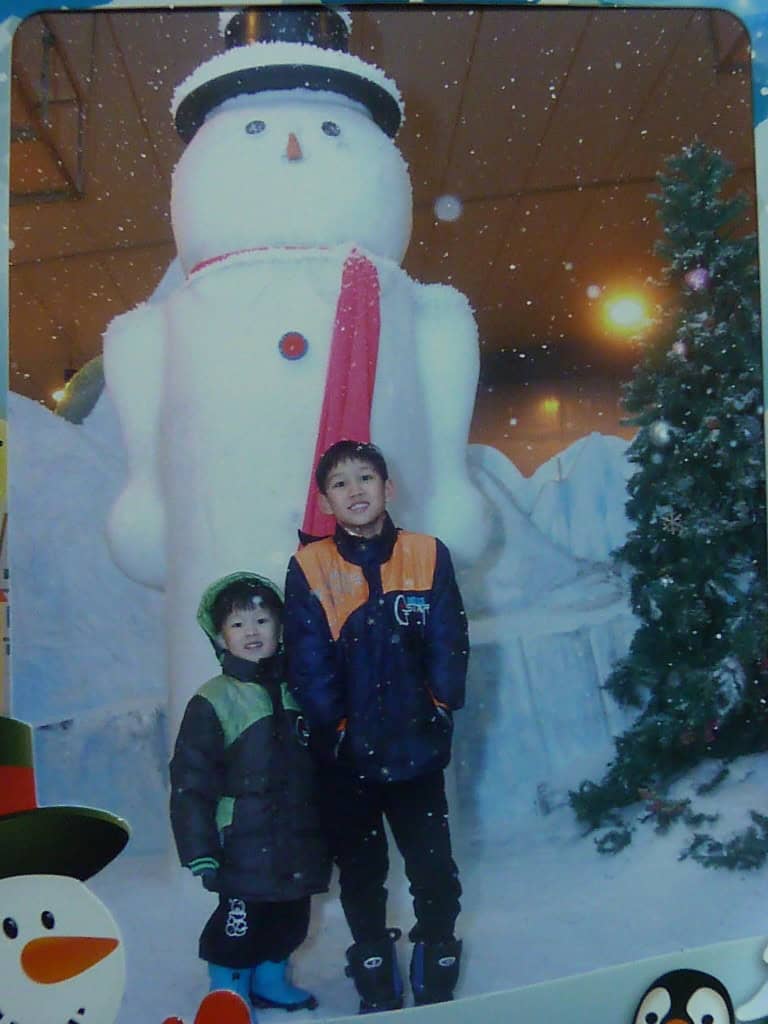 We would like to thank the lovely organisers, Science Centre Singapore and Snow City team for inviting us! We had a lot of fun! 🙂