Foodies, if you are looking for French cuisine in Singapore, look no further, So France is an immersive all-in-one gastronomic destination located at Duo Galleria that will satisfy your cravings for all things French!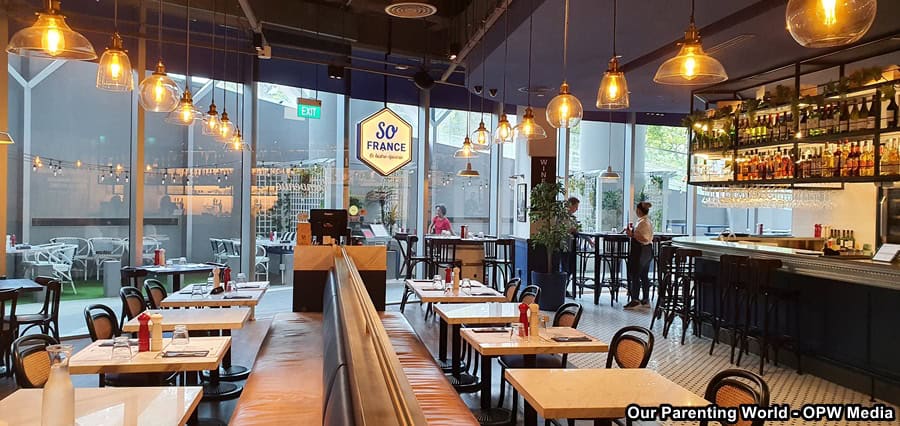 This year, So France has come up with a brand new look and new menus to give diners an authentic contemporary French bistro experience in a modern and vibrant environment. It has a bistro, a bakery and a grocery section.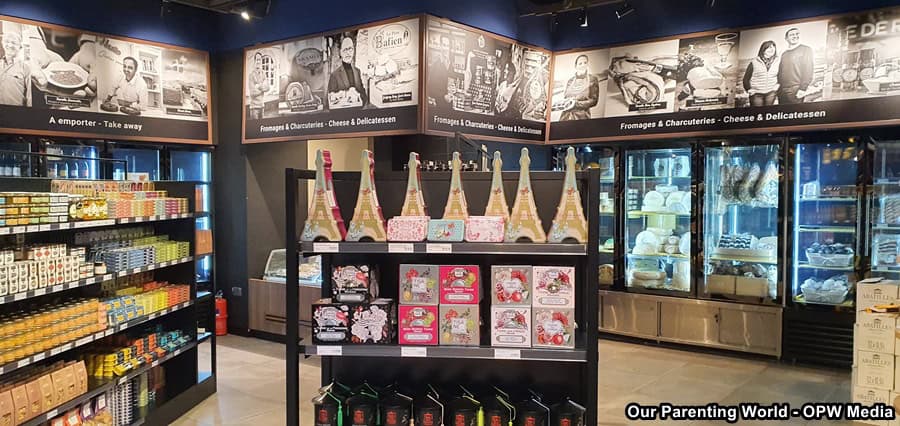 If you are looking to purchase French products from cheese, wine, meat, butter, artisanal kombucha and chip and others, So France has a wide variety of more than 500 different products produced by small, artisanal producers originating in the South-West of France, also known as the region of Nouvelle-Aquitaine. Its selection of products will be updated continuously.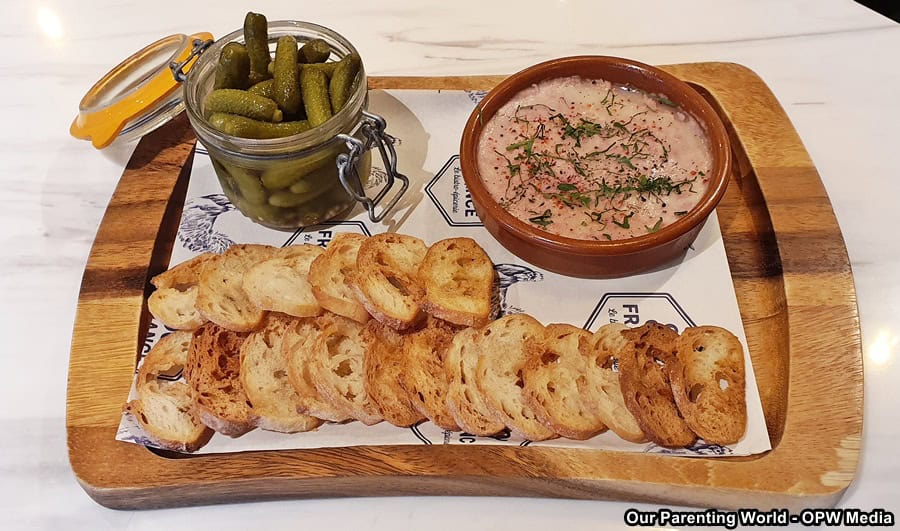 Duck Rillettes ($15++)
This dish consists of Duck leg meat that has been marinated with orange skin, star anise and thyme for 4 hours, rinsed and sous vide ("under vacuum" in French) for 18 hours, rested for 26 hours, shredded and then mixed with cold duck fat. This dish is served together with gherkins (pickled cucumbers) and croutons (small pieces of fried toasted bread baked with garlic-infused oil). Enjoy this creamy, smooth Duck Rillettes with crunchy pickled cucumbers and crispy baked bread.
Tartine ─ Savoyarde ($20++)
This delectable dish consists of melted Raclette cheese, caramelised onions, topped with shavings of Bayonne ham served on toasted and buttered white sourdough bread. The ham is made from pigs aged at least 182 days or older grown in 22 administrative and geographical 'departments' within three historical regions of southwest France (Aquitaine, Midi-Pyrénées and Poitou-Charentes). The meat can only be salted and aged south of the Adour River, preserved exclusively with inland 'mountain salt' sourced from the base of Pyrenees peaks. It contains high sources of B vitamins, proteins, essential fatty acids such as Omega 6, and is relatively low in cholesterol.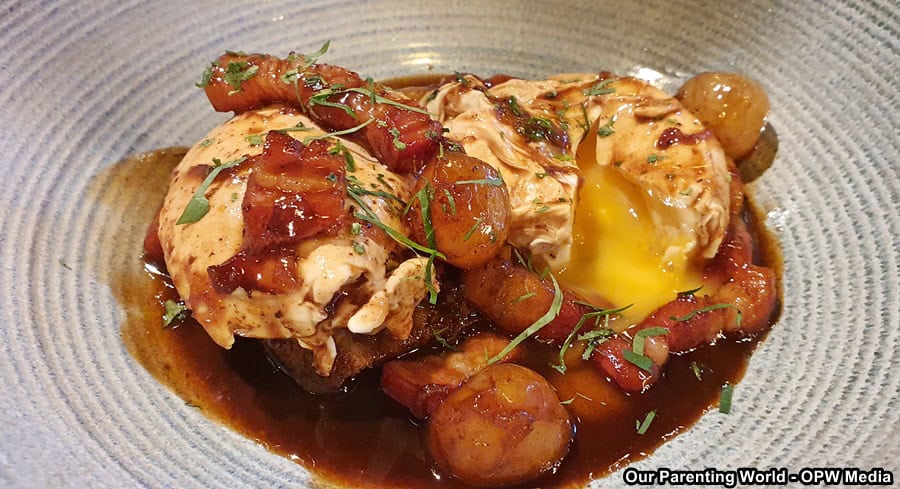 Oeufs Meurette ($22++)
Oeufs Meurette is a traditional Burgundian dish, believed to be made with the remaining sauce from beef bourguignon after the beef had been finished. It comes with perfectly poached eggs served with homemade red wine sauce made with red wine, beef and chicken stocks, veal jus, shallots, vinegar and finished with butter together with lardons and pearl onions on sourdough bread.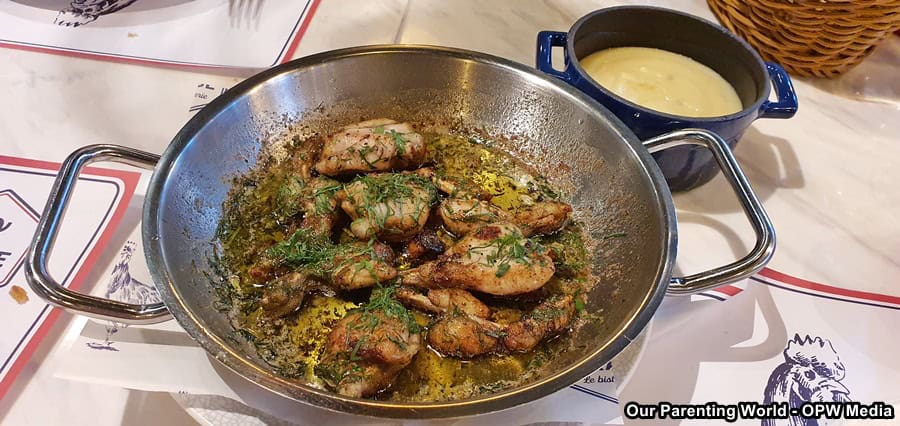 Frog Legs ($42++ 8 legs w/ pomme puree / $22++ 4 legs only) and Side dish Pureé / Mash Potatoes ($8++)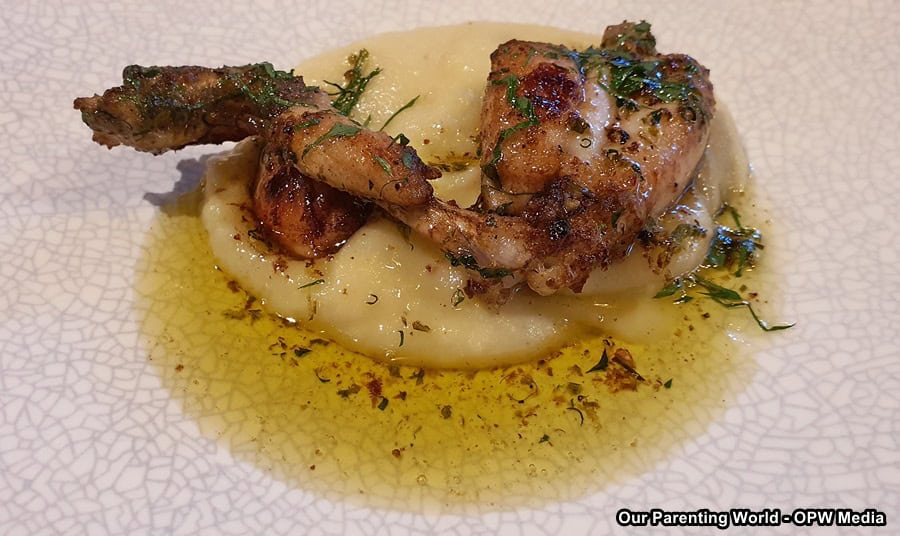 Frog legs are regarded as one of the most well-known delicacies of French cuisine. At So France, this dish is an off-menu special, it uses locally-farmed frog legs that have been marinated for 24 hours in Alexis Muñoz 18:1 extra virgin olive oil, crushed garlic, fresh thyme, salt and pepper and Sous vide ("under vacuum" in French) for 25 minutes.  After that, it is cooked low and slow in bubbling, melted butter and olive oil and finished with garlic butter made with salted Bordier butter.
Loic Esposito, Managing Director of Invivo F&B Singapore Pte Ltd told us that this is a dish that he used to have with mash potato as a child. The juicy, succulent frog legs are paired perfectly with the buttery, creamy mashed Amandine potatoes which is a type of firm waxy potato with yellow solid flesh that gives a fine aromatic taste with a hint of sweetness. 
Confit de Canard / Duck Confit ($32++)
This is an excellent tasty duck dish, the word Confit is the French word for "preserved", traditionally used to store for the long winter months before using it to be roasted for serving. Using slow cooking method resulting in the fat being stored in the meat that makes the meat so tender and very flavourful. The dish is accompanied with roasted Grenaille potatoes and seasoned with espelette peppers.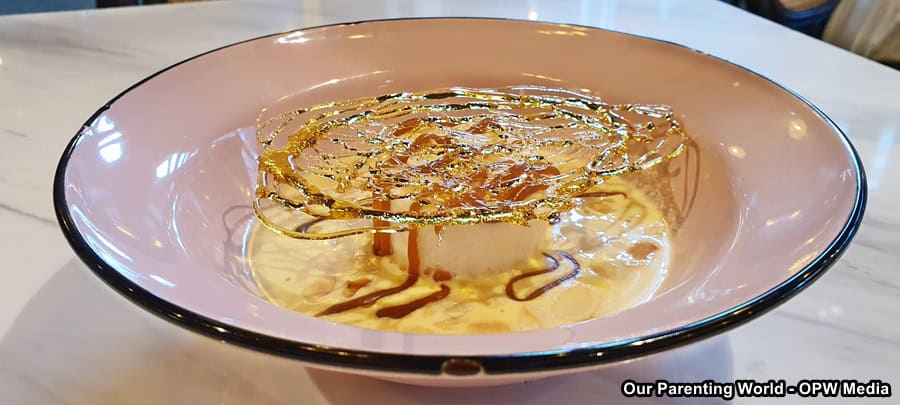 Floating Island ($12++)
This delightful, beautifully decorated French dessert is made of Creme anglaise consisting of milk, heavy cream, sugar, egg yolk and Meringue with egg white and sugar.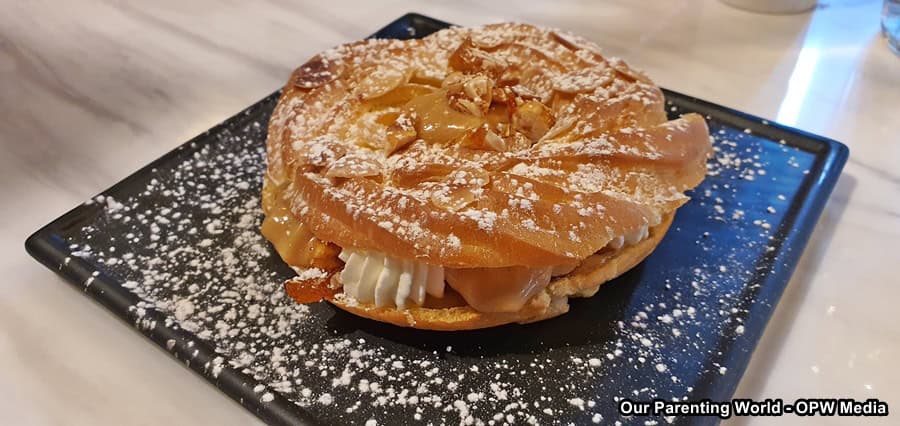 Paris Brest ($12++)
The deliciously wheel-shaped, Choux pastry is filled with Chantilly cream, homemade praline mousse, hazelnuts (candied in-house) and drizzled with homemade caramel sauce. 
So France is a highly recommended place to dine if you are looking for delectable and authentic French cuisine. Check out its impressive range of more than 500 different gourmet products imported directly from France. 
So France
Address  Duo Galleria  7 Fraser Street  #01-51/56  Singapore 189356 
Tel:  +65 6909 6449 
Opening Hours​:  
Épicerie​: 
Monday to Friday: 8am – 9pm 
Saturday to Saturday: 9am – 9pm 
Sunday: 9am – 6pm   
Bistro and Terrasse​: 
Monday to Thursday: 8am – 9pm 
Friday: 8am – 10pm 
Saturday: 9am – 9pm 
Sunday: 9am – 6pm   
Website:  www.so-france.sg  
Social Media:
FB:​ www.facebook.com/sofrancebistro 
IG:​ @sofrancebistro