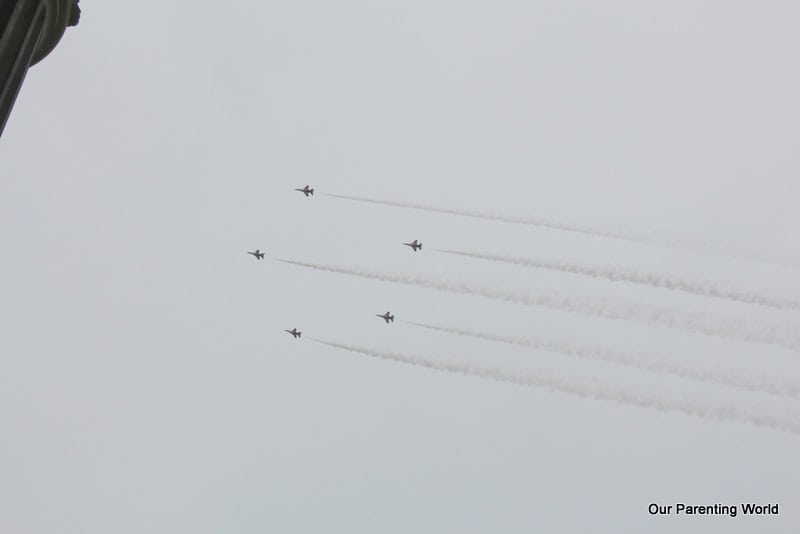 This year is a significant year where Singapore celebrates its SG50, Golden Jubilee and one of the key highlights of this year National Day Parade is the air participation segment by the Republic of Singapore Air Force (RSAF). This year, RSAP will feature special flypast formation and also its tribute flypast.
In celebration of SG50, our nation's 50th birthday, the air participation will feature 50 aircraft which include helicopters, transport aircraft and fighter jets. It will be one of the largest and most extensive air participation in National Day Parade (NDP) at Padang.
Our Parenting World team brings you a sneak preview of the aircraft participation and formations that you can expect to see at this year NDP. 
"Five Stars" Tribute Aerial Flypast by the RSAP Black Knights as in the above picture is one of the tribute segments to remember our late Mr Lee Kuan Yew. The formation is to represent the "Five Stars" on our Singapore Flag signifying Singapore's ideals of democracy, peace, progress, justice and equality.
State Flag Flypast: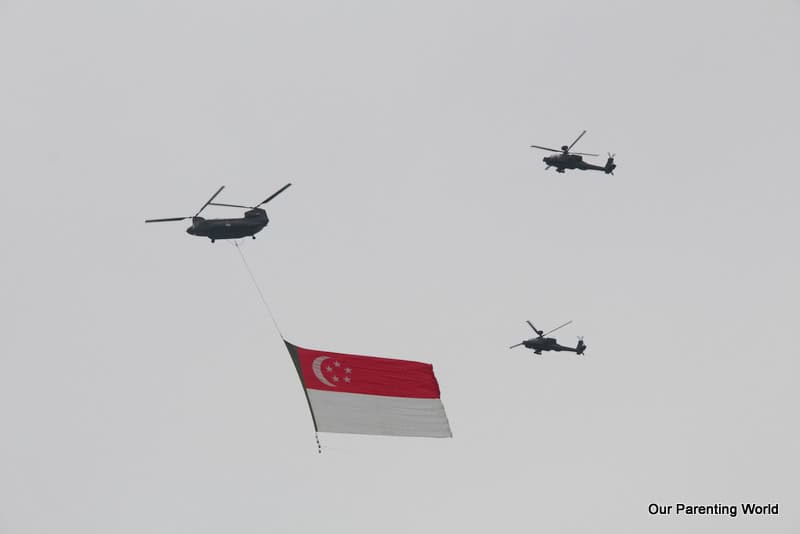 During the singing of the National Anthem, the traditional flypast of the Stage Flag by a CH-47 Chinook helicopter, escorted by two AH-64D Apache helicopters will fly across the Padang.  
Salute-to-Nation: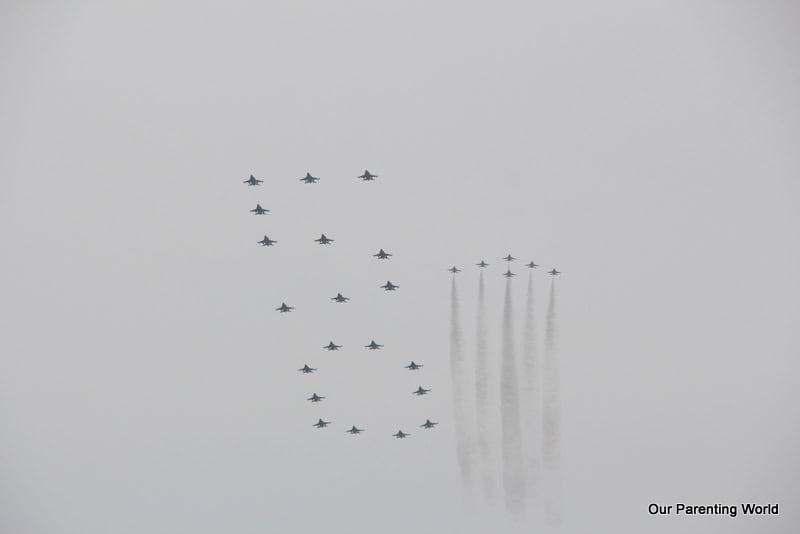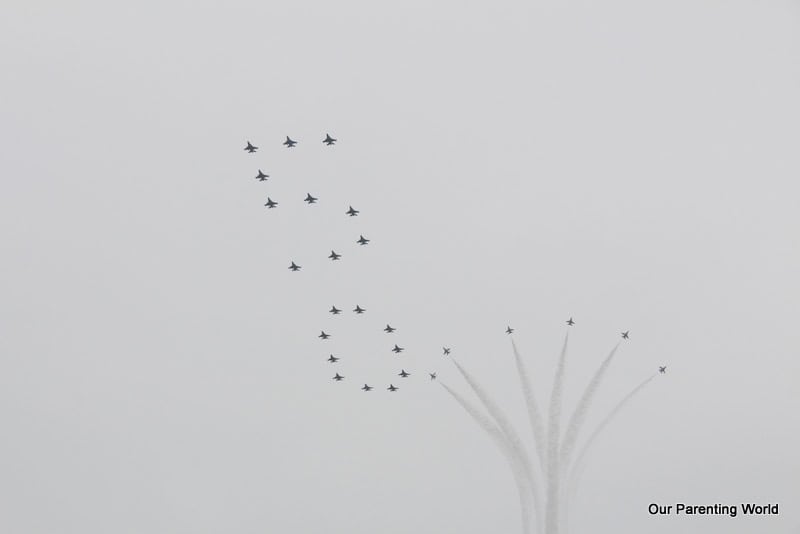 Singaporeans will get to see "50" formation comprising of 20 F-16s for the first time by RSAF as part of the Salute-to-Nation segment. Next to the "50" formation, six Black Knights will perform an aerial bomb-burst where the F-16s will do a fan-out movement which will round off a spectacular Salute-to-Nation segment. 
Aerial flypast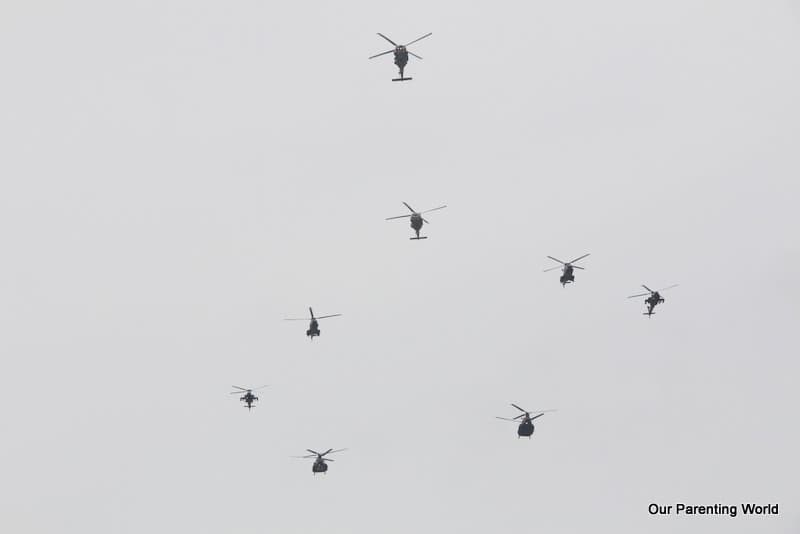 The aerial flypast segment will feature the following formation which will begin with an "Arrowhead" formation. This is a combined helicopter formation, led by two S-70B naval helicopters and featuring two AS-332 Super Pumas, two AH-64D Apaches and two Chinook.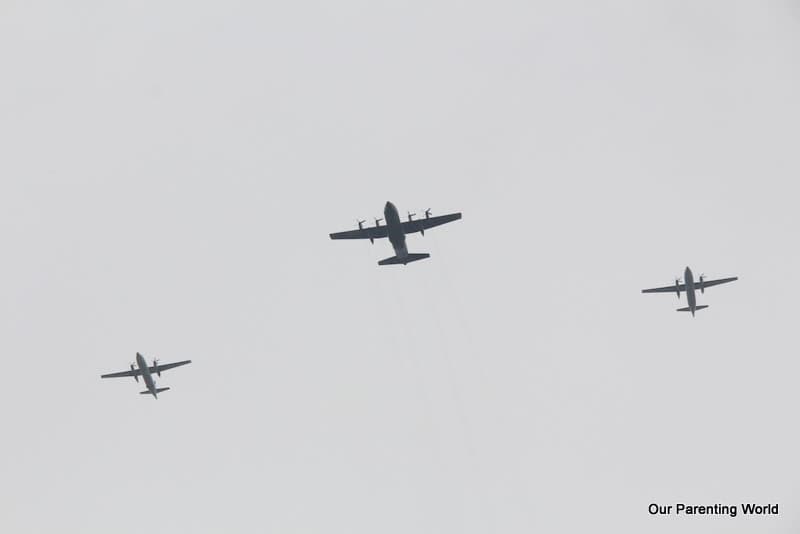 The "VIC" formation by a C-130 transport aircraft and two Fokker 50 (FK-50) Maritime Patrol aircraft.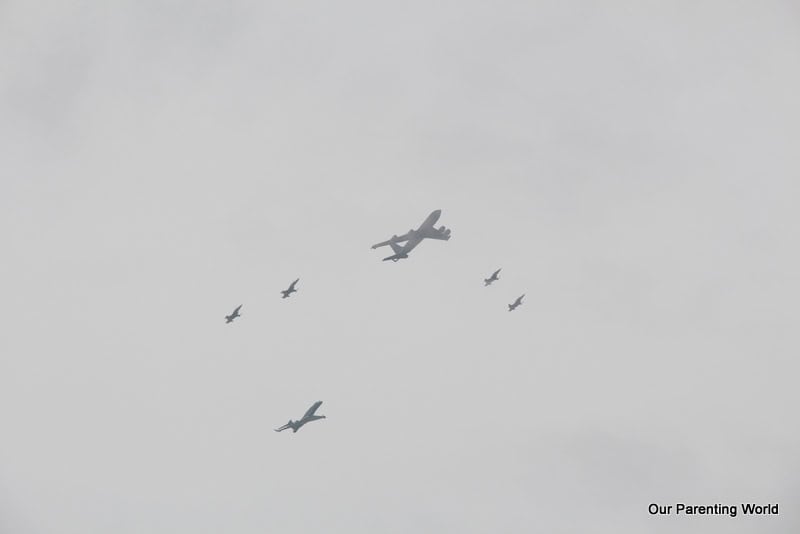 This is followed by a KC-135 tanker aircraft and G550-Airborne Early Warning (AEW) escorted by 4 Fighter jets.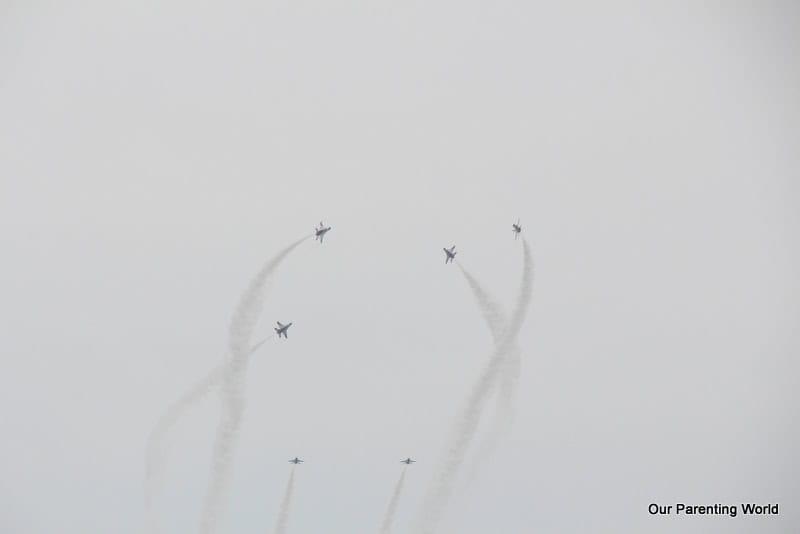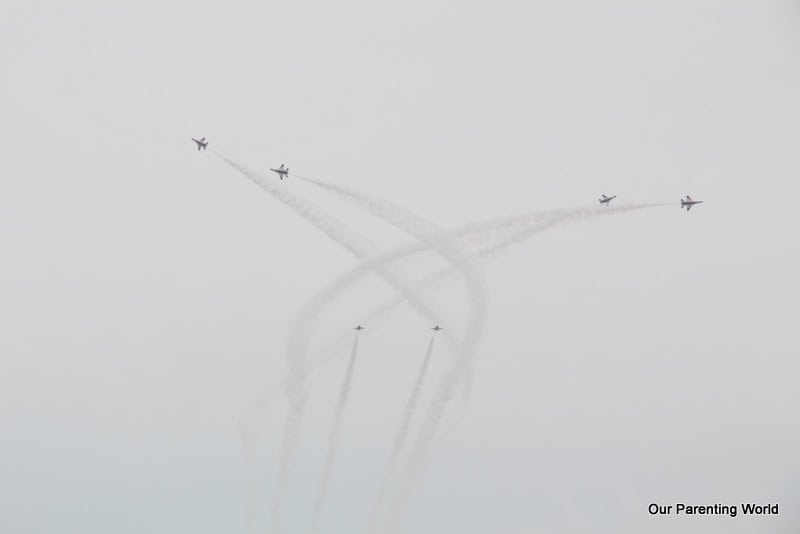 Black Knights will perform a spectacular "Criss Cross" manoeuvre at the Padang and around the Marina Bay area with smoke trails, followed by two Black Knights executing a near-vertical climb that will fascinate the spectators at NDP.
Combat Turn:
A solo F-15SG fighter aircraft will be executing a combat turn showing the aircraft's precision and agility. It will reach a climax by performing a near-vertical climb with afterburners over the Padang. 
Flat Burst manoeuvre:
Three F-15SGs will perform a "Flat Burst" manoeuvre as they make their exit on a high note for the finale of the aerial display.
Please click HERE to find out more about National Day Parade 2015.