Some of you may know the term "Soccer Mum", which is a common description of a mother in US who ferries the kids to participate in soccer or other sports event.
My Daddy is a soccer Dad. I am in Primary 1 now and I have signed up soccer as my CCA (Co-Curricular Activities). I like soccer because it is fun.
The only problem with soccer is I need to wear proper soccer stockings, boots and shin guard. It is quite difficult for a 6 years old boy to do this, so here comes Daddy every Monday during lunch time to help me wear them. My Daddy is the male version of "Soccer Dad". In case you wonder why my Daddy has the time to do this, he is actually sacrificing his lunch break to come to my school to help me wear them. After my soccer game, I will wait for daddy to finish work to bring me home.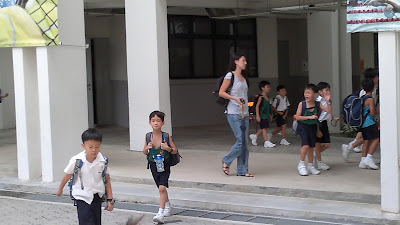 Daddy here I come after my school finish. Can you help me to wear my soccer stockings, shin guard and boots?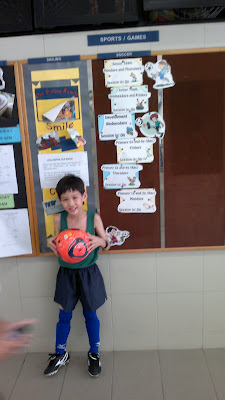 Here I am all ready for my soccer training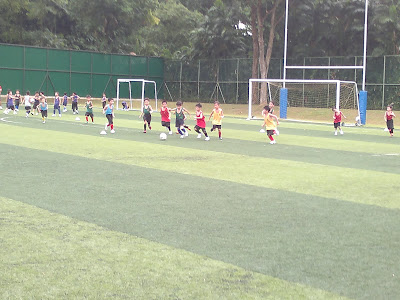 Gor Gor is the team striker, now going for the ball