This holidays season, look forward to experience and celebrate Christmas like no other at S.E.A. Aquarium in Resorts World Sentosa. Singapore's favourite and popular aquarium, S.E.A. Aquarium will be transformed into Southeast Asia's first Glowing Ocean!
Highlights include five multisensory zones with beautiful light art installations and glowing sea animals, Scuba Santa's underwater appearance, mesmerising sea jellies, colourful corals and mysterious deep sea creatures that have been brought to life in a mystical holographic experience. 
The Glow Room
First up, enter The Glow Room where you will discover the difference between biofluorescent and bioluminescent animals. Find out why some fish glow underwater? 
Grab a fluorescent marker pen and write a message. 
Watch a meaningful video and understand more about biofluorescent and bioluminescent animals and have fun at the Glow Room. 
Crazy Colourful Corals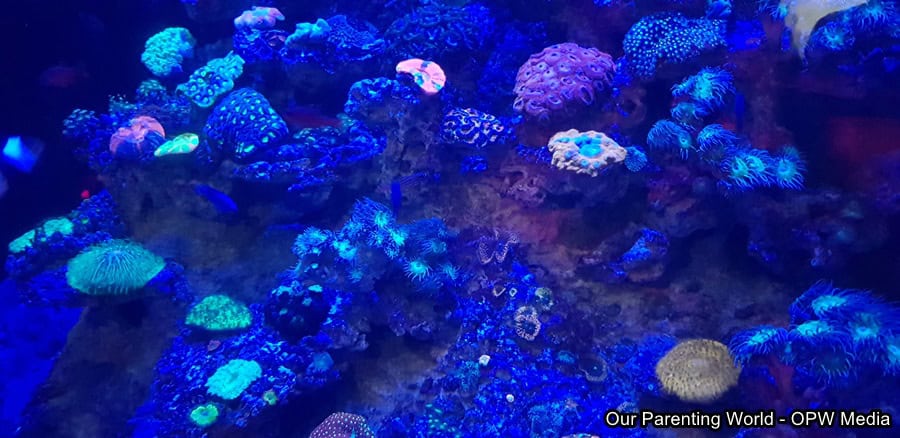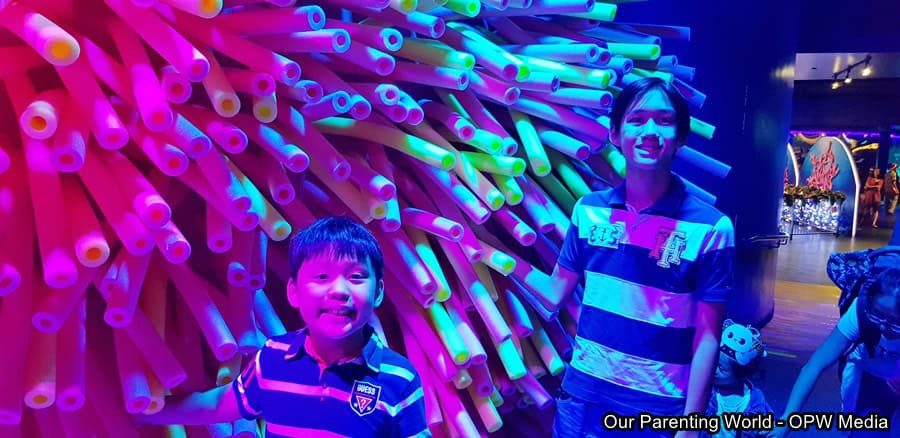 Observe the fascinating and beautiful coral colonies, there are also immersive art installation on display. These installation are perfect for sensory play and photo-taking. 
Imaginarium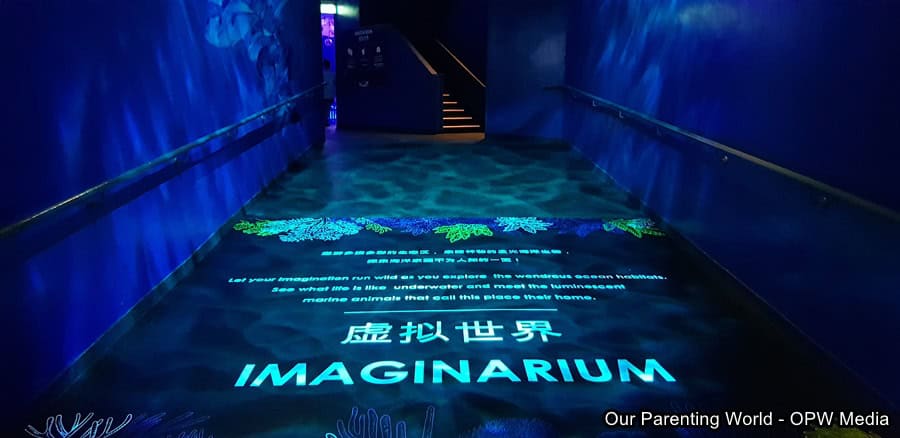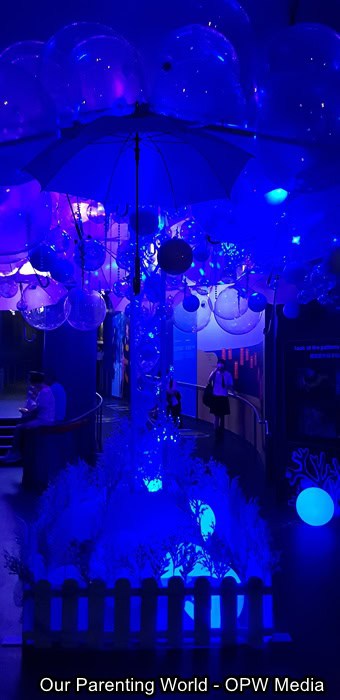 Enter Imaginarium where you will be transported into the depths of the underwater world. Its Christmas season, there is an interactive "Underwater Christmas tree", clap your hands to see the changes, understand and meet the bioluminescent marine animals that make this place their habitat. 
Scuba Santa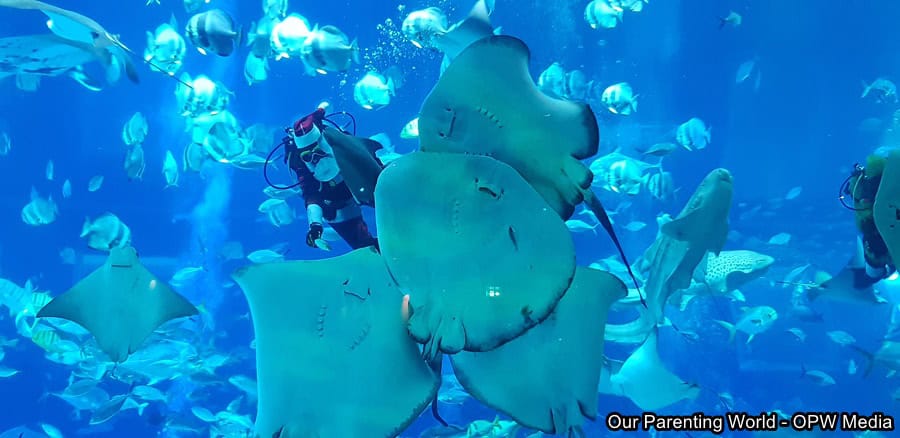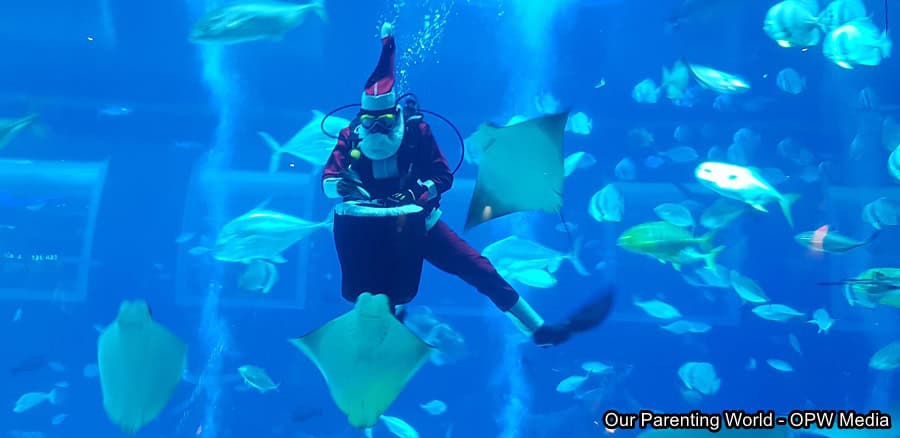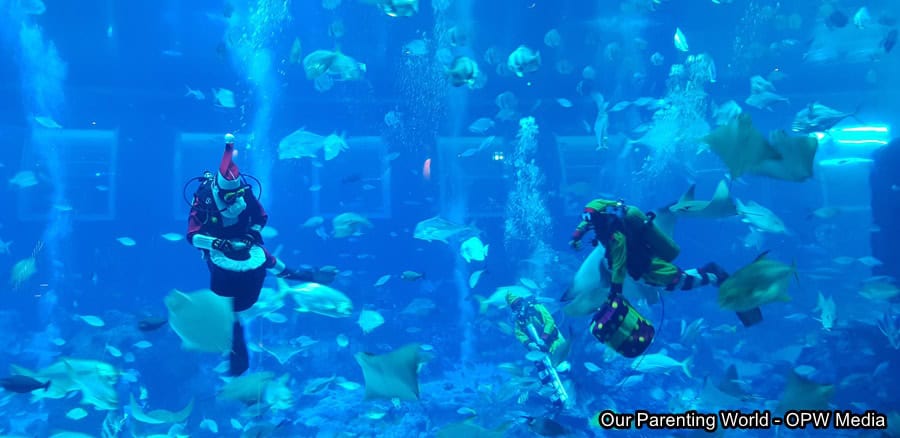 Look its Santa and his elves! Catch the underwater dive appearance featuring Scuba Santa and Elves at the Open Ocean Habitat. 
Joyous Jiggly Jellie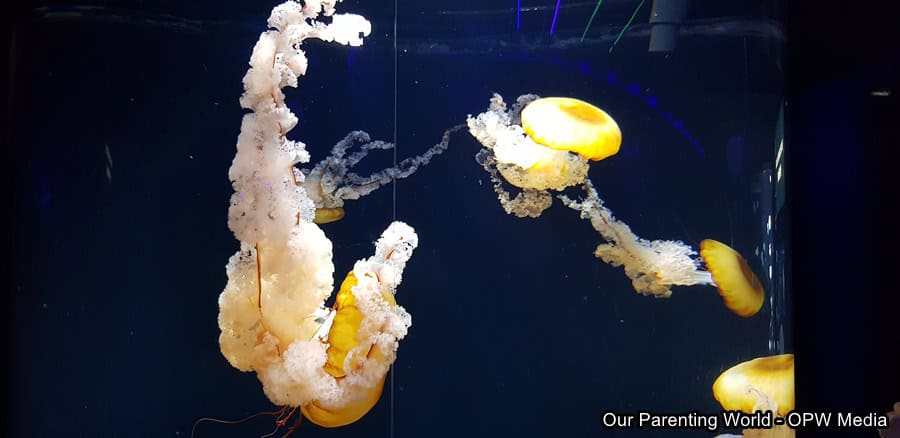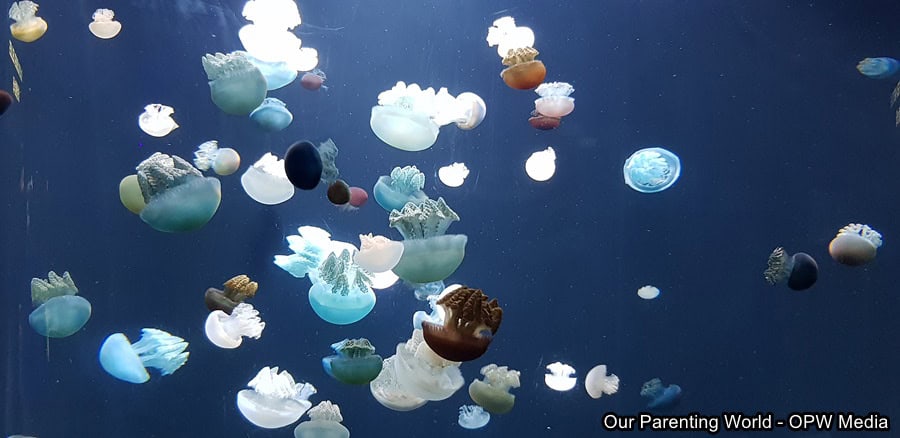 Observe and be in awe of the beautiful sea jellies glowing and illuminating in different shades of colours in its newly enhanced habitats. 
Abyssal Zone
Curious about the mysterious deep sea creatures? Now you can see them in a holographic experience at S.E.A. Aquarium.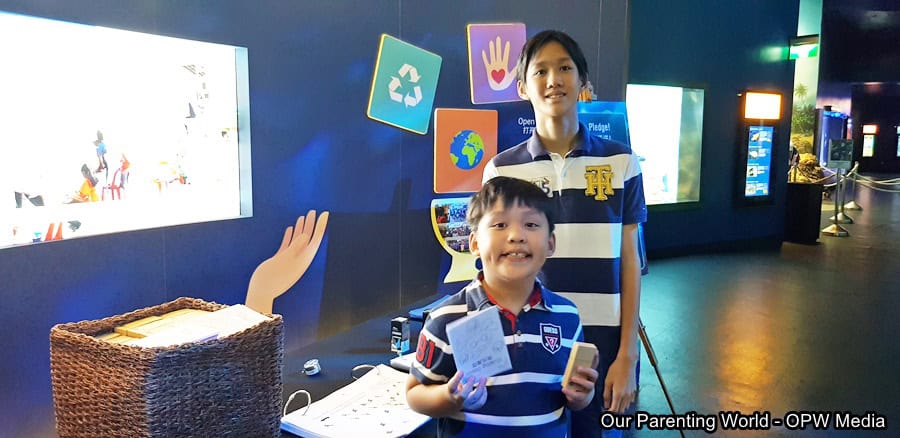 You can take the pledge to protect the oceans as a Guardian of the S.E.A.A. from 1 December and kids can choose from options like "Stop Using Plastic Bags", "Eat Sustainable Seafood" or "Take Public Transport" or select all three options and receive a special Christmas gift after you have taken your pledge. 
This holiday season, bring your family and friends to visit S.E.A. Aquarium! Enjoy an exclusive treat with an online promotion to make the season brighter! Purchase one set of SEA Aquarium and Maritime Experiential Museum adult tickets at just $30 (U.P. $45, minimum 2 sets) that is perfect for enjoying with family and friends from 1 November 2018 to 6 January 2019.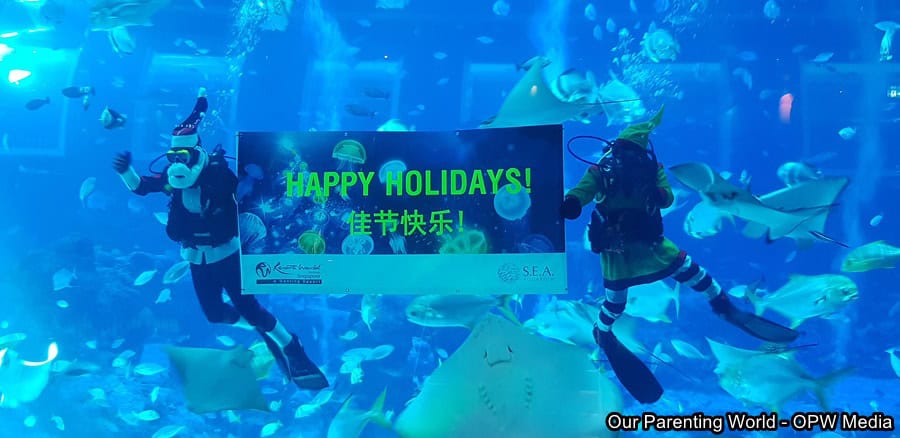 Glowing Ocean at S.E.A. Aquarium 
Venue:
S.E.A. Aquarium
8 Sentosa Gateway,
Sentosa Island, Singapore 098269
To find out more and its operating hours, please visit https://www.rwsentosa.com/en/shows-and-events/christmas/sea-aquarium