The very popular Disney Tsum Tsum has arrived in Singapore!
In case you are wondering how to pronounce "Tsum Tsum", it is pronounced as "soom soom", meaning "stack stack" in Japanese.
Our Parenting World team attended the launch of the first Southeast Asia's largest Tsum Tsum carnival in Singapore! Tsum Tsum's fans, we hear you, are you excited?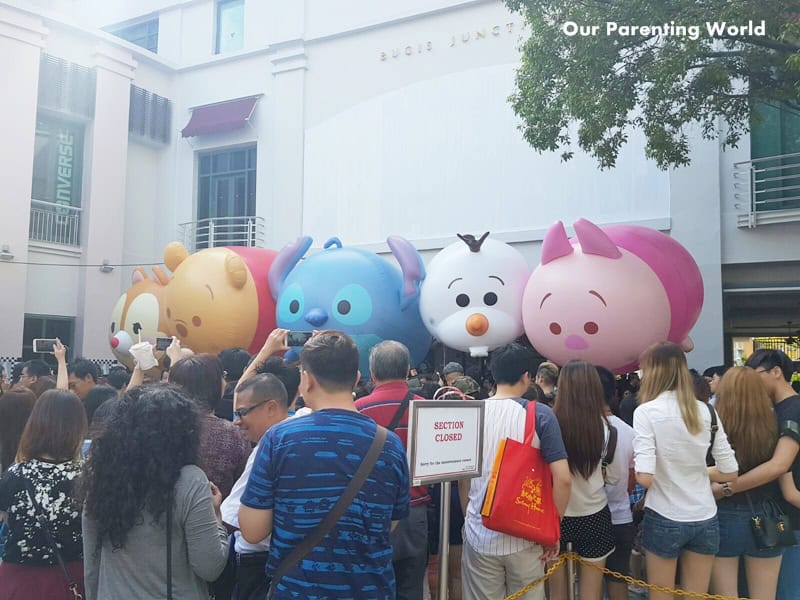 Before we arrived at the venue, our friends have been sending us pictures and messages of the Tsum Tsum parade starting from Bugis Junction to Plaza Singapura. 
We are all excited when Tsum Tsum parade arrived at the final destination at Plaza Singapura!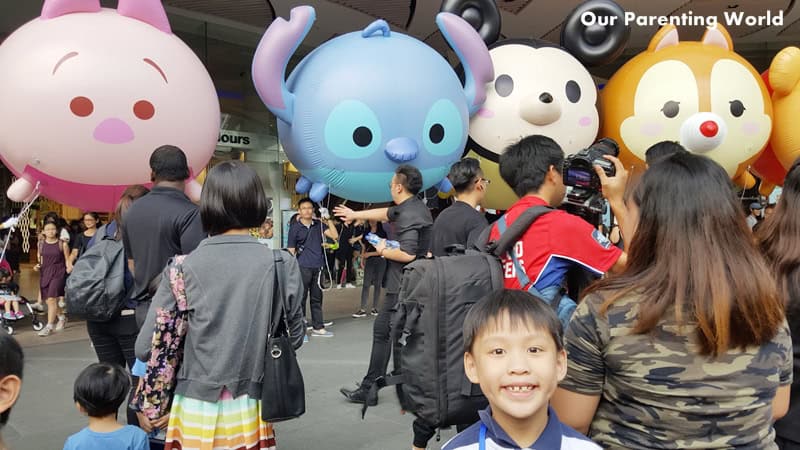 Six two-metre-tall giant Tsum Tsum inflatables of well-loved Disney characters, Mickey Mouse, Winnie the Pooh, Piglet, Olaf the Snowman, Stitch and Dale the Chipmunk marched from Bugis Junction past Raffles City to Plaza Singapura and what's more it is Southeast Asia's very first Tsum Tsum roving parade.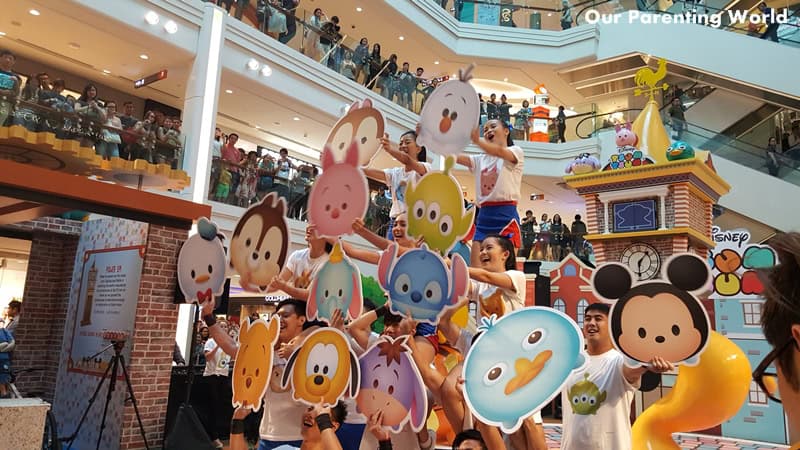 Cheerleaders holding the lovable Disney Tsum Tsum characters celebrating the launch of the carnival at Plaza Singapura. 
Catch Tsum Tsums spring to life when the clock tower strikes Tsum o'clock on the hour at Plaza Singapura!
More than 1,000 Singaporeans joined in the parade and official launch of

Southeast Asia's largest interactive island-wide Tsum Tsum carnival at Plaza Singapura.

The Tsum Tsum carnival is CapitaLand Mall's landmark event this year. Shoppers can visit Tsum Tsum carnival across 14 CapitaLand malls with interactive activities from 3rd March to 2nd April 2017. In addition at Junction 8 and Sembawang Shopping Centre, shoppers can attempt to test their agility clearing a ninja-inspired mini obstacle course and at Tampines Mall, get an adrenaline rush whilst racing Tsum Tsums atop robotic cars. 
Shoppers can look forward to participate in various interactive and specially curated activities that are recreated from scenes from the popular Disney Tsum Tsum short series.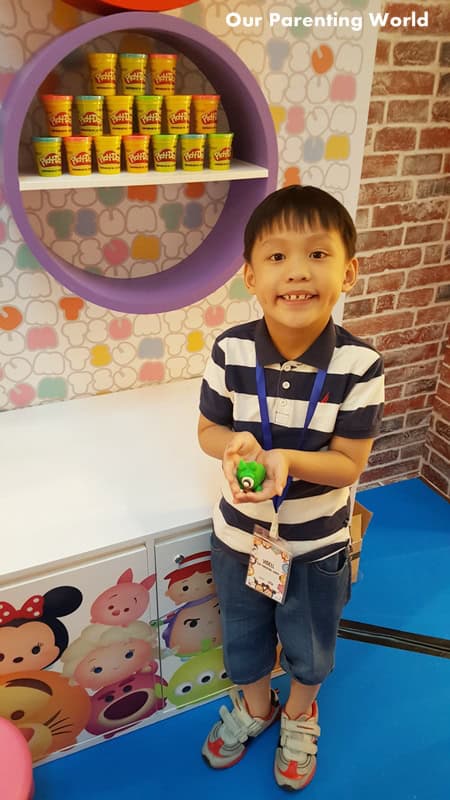 Kids can embark on activity using Play-Doh to create their favourite Tsum Tsum characters with a minimum spend of $30 in a single receipt at Plaza Singapura.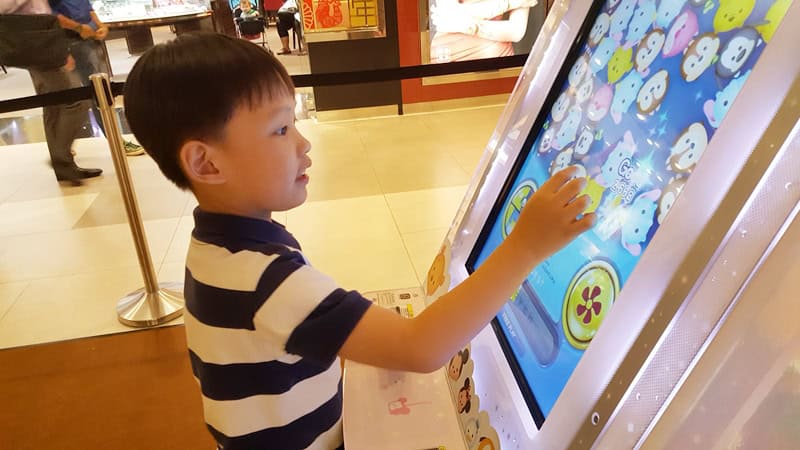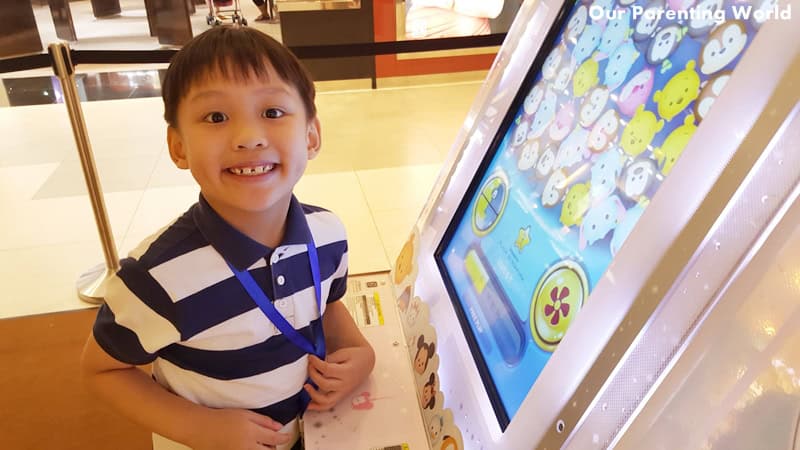 Tsum Tsum's first started as mobile games in Japan and it has grown bigger in size at the carnival. Have fun playing with the giant Tsum Tsum machines! Do try it, we enjoy playing these games.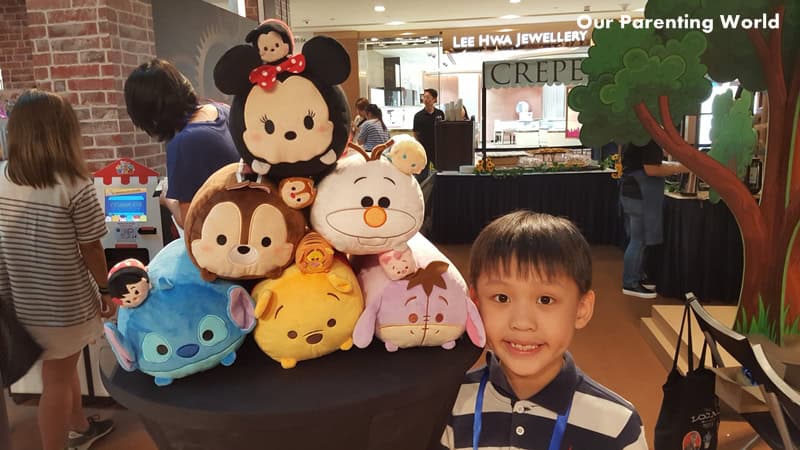 Tsum Tsum fans, you will be pleased to know that there is a wide variety of Tsum Tsum merchandise available at the carnival.
Look out for the complete Tsum Tsum carnival activities across CapitaLand malls from 3 March to 2 April 2017 as follows: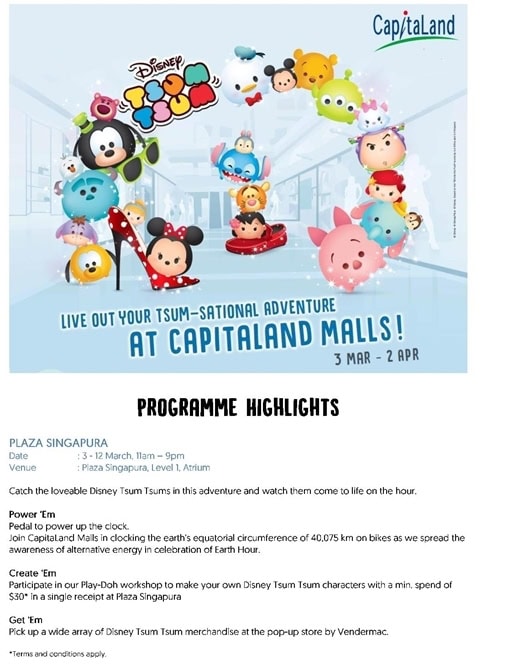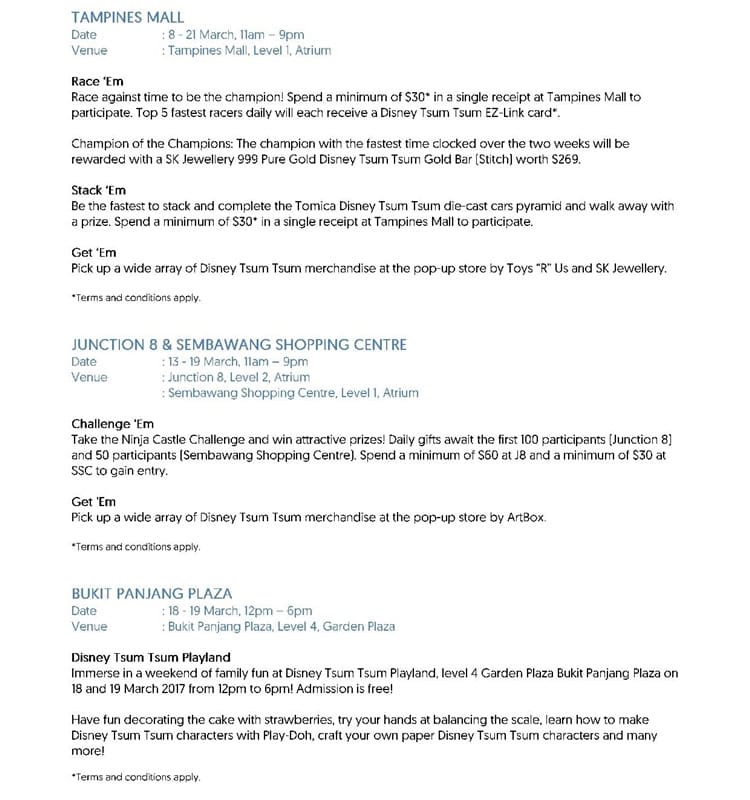 UPDATE!!! – 23 March 2017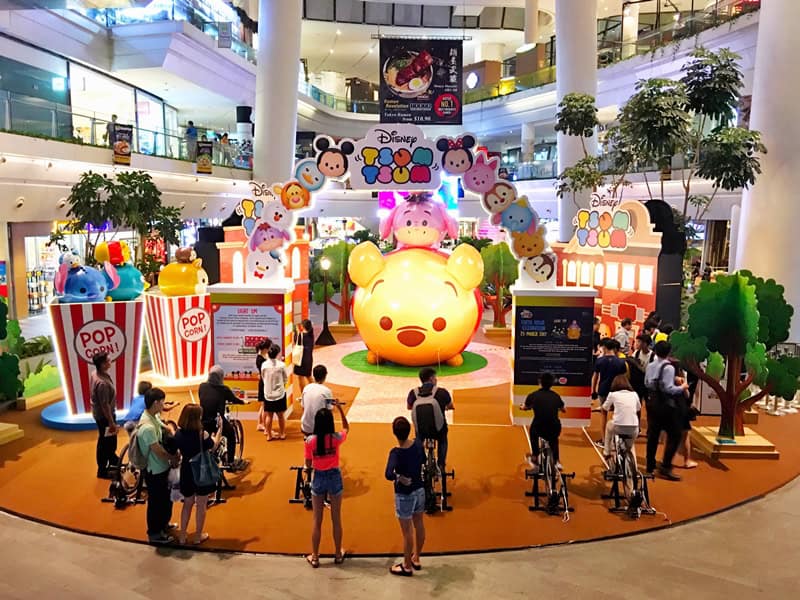 Join the upcoming Earth Hour Activation on March 25 at Star Vista and set a record for generating the most electrical energy by stationary bikes in one hour.
Six bikes will be placed at the atrium for shoppers to pedal and generate electricity which will be used to light up the towering Disney Tsum Tsum displays when the lights go off to raise awareness for Earth Hour. This is part of CapitaLand malls' annual landmark event where the launch of the retail campaign 2 weeks ago drew over 1,000 fans to follow the first-ever Tsum Tsum parade in Singapore. 
The mileage clocked by shoppers at The Star Vista will be combined with the efforts of shoppers across these five countries (SG, CH, MY, JP, IN) to collectively clock a total distance of 40,075 kilometres, equivalent to the Earth's equatorial circumference. 
P.S. The giant Tsum Tsum inflatables also will reappear for the last time on 25th March (6.30pm – 9.30pm) to bid farewell! 
Visit Star Vista and join in with CapitaLand malls to set a First in Singapore book of records on Earth Hour with Disney Tsum Tsum characters
Date   : 25 March 2017, Saturday
Time    : 6.30pm – 9.30pm
Venue: The Star Vista, B1 Star Plaza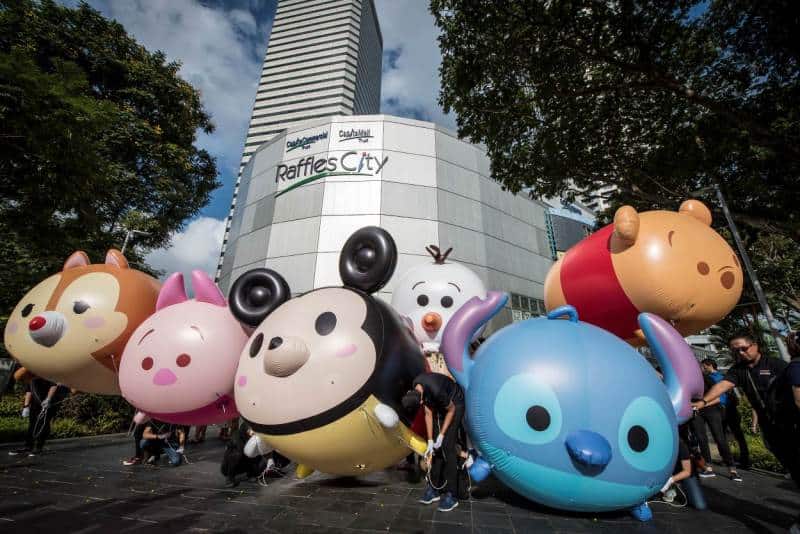 UPDATE!!! – 10 March 2017
Back by popular demand, the adorable #Disney Tsum Tsum giant inflatables of the popular characters of Mickey Mouse, Winnie the Pooh, Piglet, Olaf, Stitch and Dale will be visiting Singapore's heartlands!
Head down to Bukit Panjang Plaza this Saturday, 11 March from 12pm to 6pm, to get up close with them. See you there! 
#Tsumsational #CapitaLandmalls
Additional Information:
For the full list of Tsum-sational adventure activities taking place at CapitaLand malls from 3 March to 2 April 2017, as well as the campaign terms and conditions, please visit: www.capitalandmallasia.com.sg/tsumtsum.