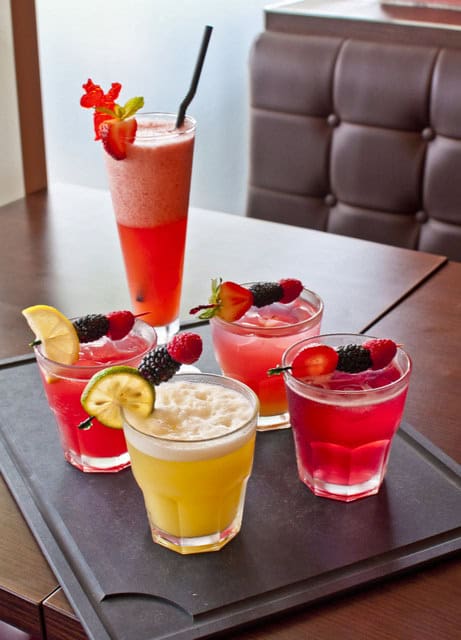 Photo Credit: Hippopotamus Restaurant Grill
Hippopotamus Restaurant Grill  is a popular place for us to hang out with our family and friends. It is a good place to bring our kids for good food and while we, adults can also chill out with its new beverage menu featuring a whole new wine list, five novel cocktails, and irresistible happy hour offers. 
The new wine list is Old World focused, with a more in-depth consideration of traditional wine making methods and gastronomic pairings, whilst appealing to consumers' wine knowledge and preferred palates. The Housepour selection now hails from France, with the new Housepour Red Chateau Les Moutins Rouge boasting a refreshing finish with its attractive unoaked blend of Sauvignon, Semillon and Muscadelle. The Housepour White Chateau Les Moutins Blanc alternatively, is a rich, fruity wine with well-balanced tannicity composed of Merlot, Cabernet Sauvignon and Cabernet Franc.
Let Our Parenting World team brings you to a sensational gourmet high of Hippopotamus's new five novel cocktails and together with its suggested delicious food pairings. The new beverage menu is available at Hippopotamus Restaurant Grill outlets from 1st September 2014 onwards.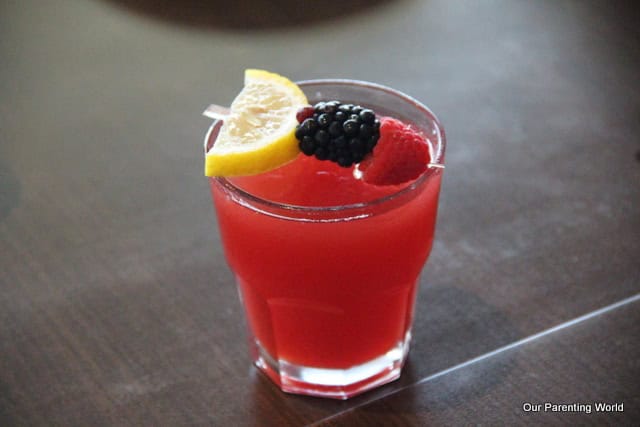 Luigi ($14.90++)
A complex cocktail created with Gin, Vermouth, Grenadine, Triple Sec, a dash of orange juice with an underlying juniper berry finish.
Suggested pairings: Fish and grilled seafood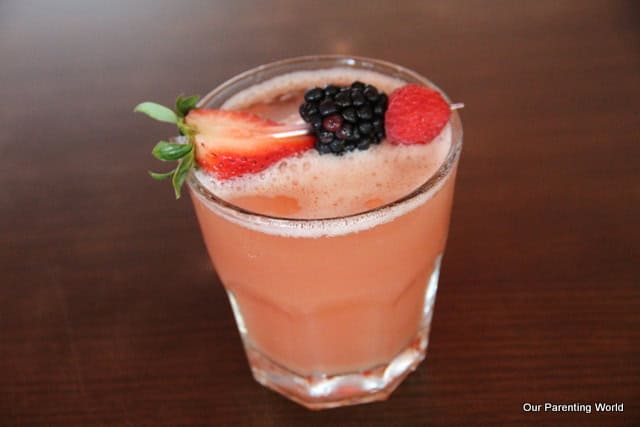 Bay Breeze ($14.90++)
This new refreshingaddition is a mixof Vodka,cranberry juiceand pineapple juice, boasting on-the-nose aromas of tropical fruit with a burst of sweet yet tart citrus flavors.
Suggested pairings: Poultry and seafood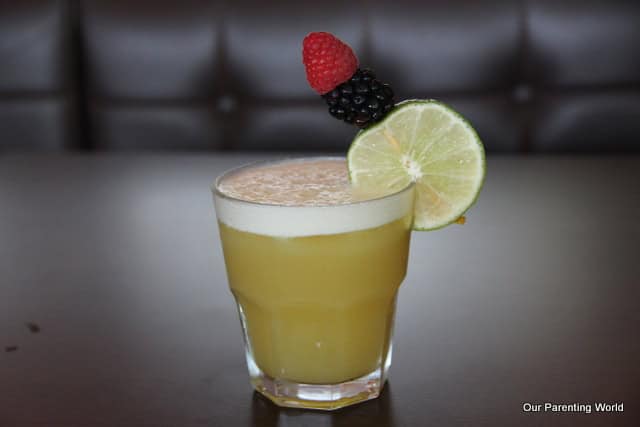 Poker Face ($14.90++)
Looking for a hit of tropical flavor? Poker Face is a mix of Tequila, Triple Sec and pineapple juice with hints of orange for an excellent punch of citrus aftertaste.
Suggested pairing: Deep fried seafood like camlamari, or the combo platters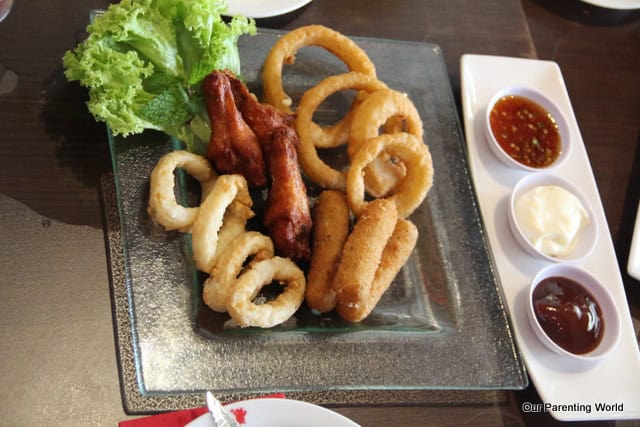 A detectable Combo Platter to go with the cocktails.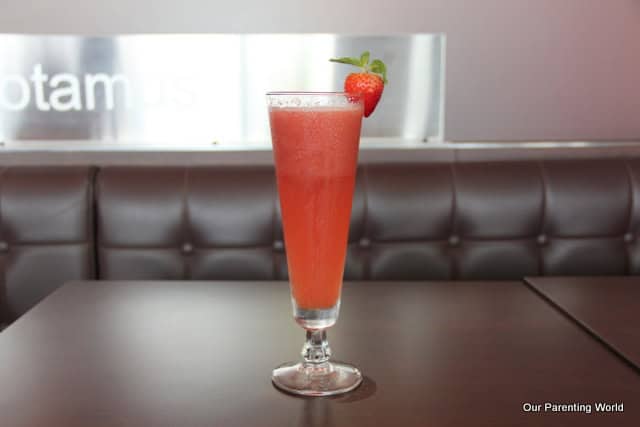 Strawberry Daiquiri ($14.90++)
For those who like their cocktails a touch sweeter without the sugar rush, the Strawberry Daiquiri is a fresh concoction of Rum, strawberries, strawberry puree, lime juice, and sugar syrup that will hit all the right notes.
Suggested pairings: Steak and other grilled meat
Hippopotamus's juicy and succulent steak is a perfect combination to go with the cocktails.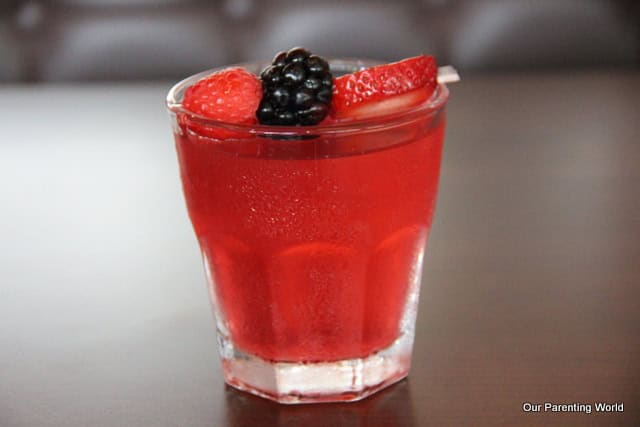 Cranberry Kick ($14.90++)
Rejuvenate your senses with this frothy bright beverage created with Vodka, cranberry juice and lime juice – the perfect sweet and tart balance to accompany your entrée.
Suggested pairings: Pork and poultry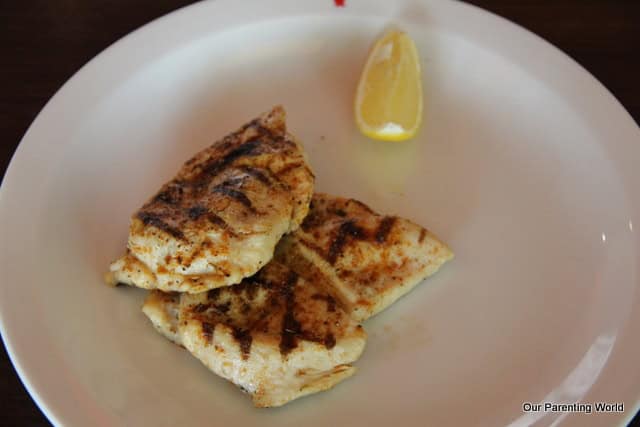 Tender and tasty chicken breast grilled to perfection makes a good combination to go with the cocktails for chicken meat lovers. 
At Hippopotamus, besides the earlier dishes that we have mentioned, you can try out its wide range of delicious food to go with the cocktails which include: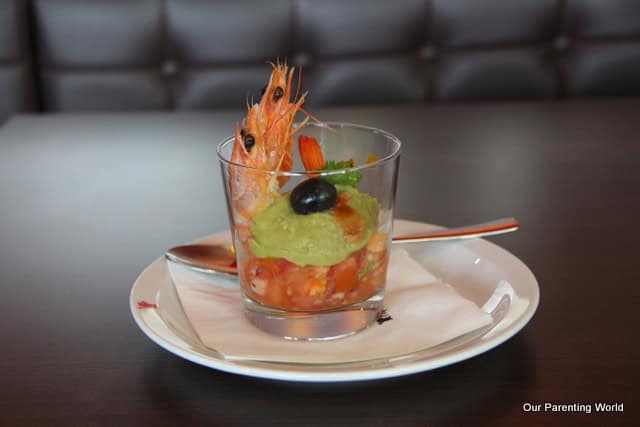 For starters, you can try out its Tomato Tartare with Guacamole filled with freshness goodness of diced tomatoes, coriander, onions and includes 2 fresh tiger prawns.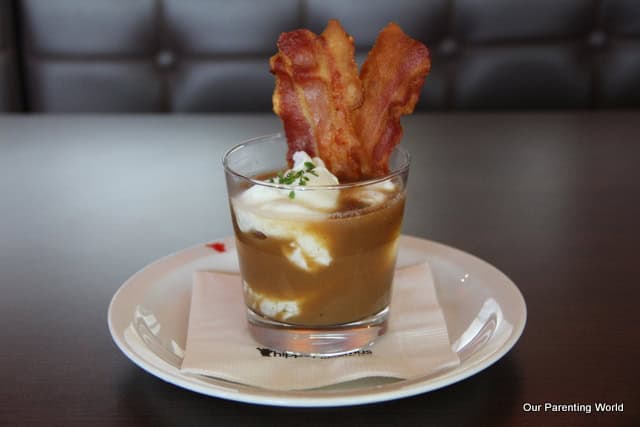 Another interesting starter is poached egg with red wine which is a typical comfort food in France where the soft egg yolk is infused with special tangy wine and comes with crispy bacon strips.
If you like to drink soups, try out its fresh onion soup with melted cheese. Each mouthful of soup is rich and full of flavor.
If you are a burger lover, treat yourself to Hippopotamus's wide range of gourmet burgers that will satisfy your hunger and crave for all things burgers.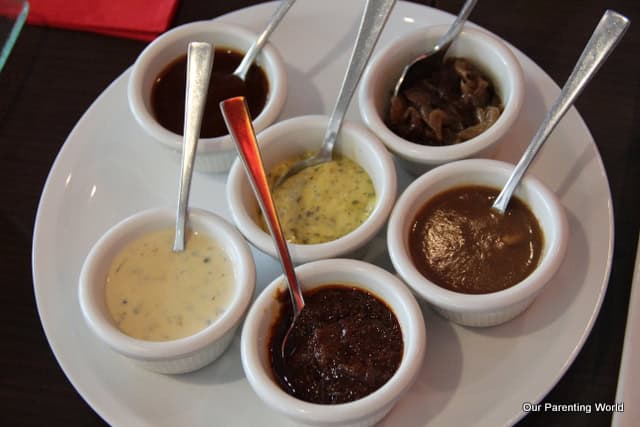 All main courses are served with a choice of sauces and side dishes. 
Our Parenting World team would like to thank the organisers and Hippopotamus Restaurant Grill for having us. We thoroughly enjoyed trying out the new range of Hippopotamus's in-house cocktails, it is not so over-powering, most of the cocktails have a small amount of sweetness and fruity tastes making the drinks smooth and easy to go along well with the food that we have tried. The cocktails are gentle, not too dominant and yet have enough punch to awaken our senses! 
In addition, these range of cocktails are specially concocted to complement the restaurant's prime steak offerings. Best of all, these cocktails are priced at an affordable $14,90 ++ each for a restaurant located right in the heart of the Central Business District at Marina Square. It is certainly a good place for us to hang out with our colleagues and friends during lunch and or after work to have a good meal and enjoy its refreshing cocktails. 
Additional Information:
Happy Hour at Hippopotamus Restaurant Grill
With great deals like these, the corporate crowd are in for an amazing after-work treat from Mondays to Thursdays*. At Hippopotamus, happy hour is from 6pm to 8pm, with all cocktails going at S$10.90++ across the menu, and beers going at S$8++.
Missed the happy hour window? No problem at all – just look to the all-day-long promotion of the Hippo Bucket, where you can get your pick of any six beers (choose from Heineken, Tiger, Stella Artois and Hoegarden) you desire at an unbeatable price of S$40++.
*Note: Excluding eve of PHs, and PHs.
Hippopotamus Restaurant Grill Located at:
6 Raffles Boulevard, #01-204/205 Marina Square Singapore 039594
Tel: 63385352
Opening Hours: 11am – 10.30pm daily
Please click HERE to find out more about Hippopotamus Restaurant Grill.