Father's Day is coming, thinking of what to get for your Father? 
Father is the most important man in our life and he gives us his utmost love, care, devotion and only want the best for us so that we will grow up well! This Father's Day, let's celebrate and show our love to him by wishing him great health and happiness!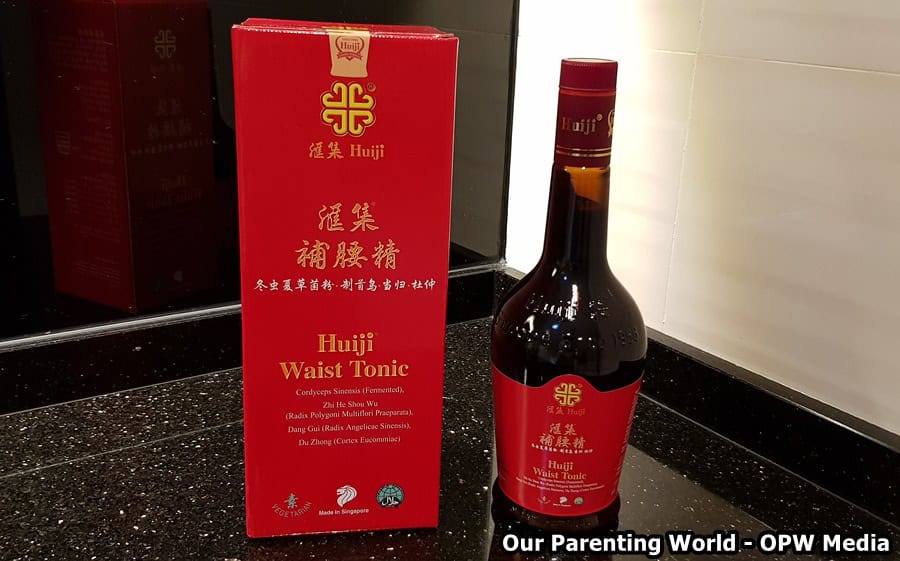 This Father's Day, why not, get him a more meaningful gift that will help to promote his health and overall well being with Huiji Waist Tonic. 
Huiji Waist Tonic is one of the most loved health supplements and trusted waist tonic brand in Singapore with more than 26 years of history amongst Singaporeans. Apart from its commonly known benefits of alleviating aches in the waist and knees, it helps to improve blood circulation, relieve cold hand and feet, and nourish vital energy which is good for fathers and adults!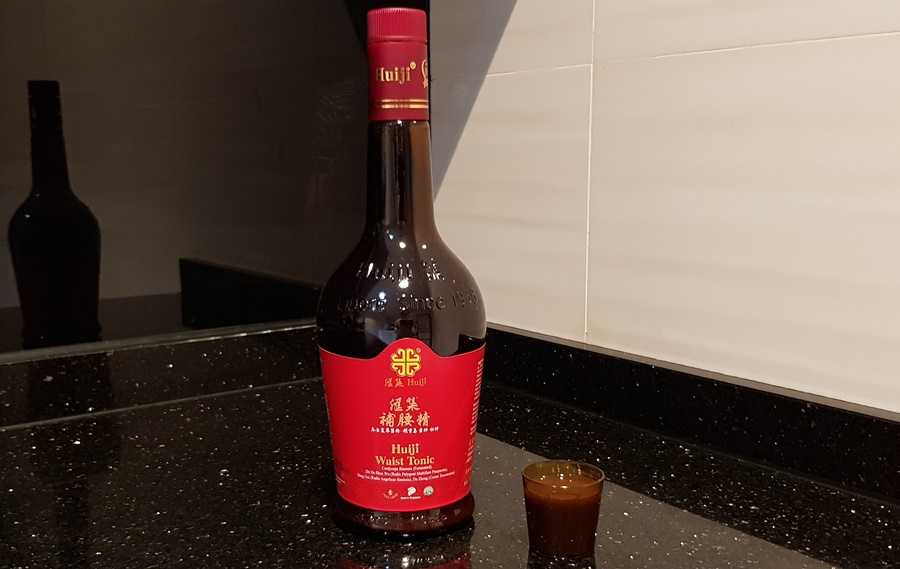 Huiji Waist Tonic is made in Singapore and is produced in a Good Manufacturing Practices (GMP) Certified Factory. It is made of 100% premium natural herbs such as Cordyceps, Ginseng, Du Zhong, Dang Gui, Shou Wu and Da Zao and suitable for vegetarians. It has no added sugar, honey nor thickening agents and contains no alcohol. Using state-of-the-art extraction technologies, a finer extraction of the essence and with goodness of six top-grade herbs which are specially sourced, you can be assured that every drop of Huiji Waist Tonic is rich with nutrients and has a pleasing taste.
Huiji Waist Tonic is also used by mothers after giving birth for nourishment and here are the key benefits if you drink this tonic regularly as follows: :
Alleviate aches in the waist and knees

Improve blood circulation, relieve cold hand and feet

Strengthen the body and waist

Nourish vital energy

Nourish "yin" and blood

Strengthen the tendons and bones

Invigorate the spleen and stomach

Darken the hair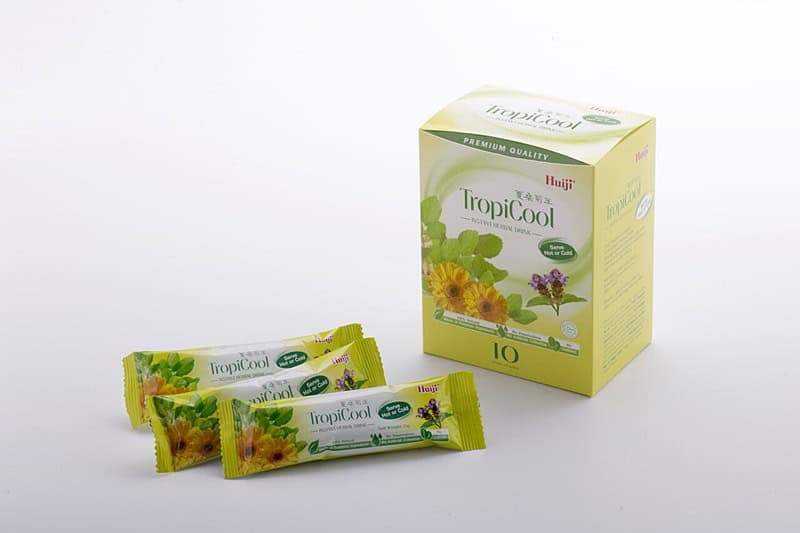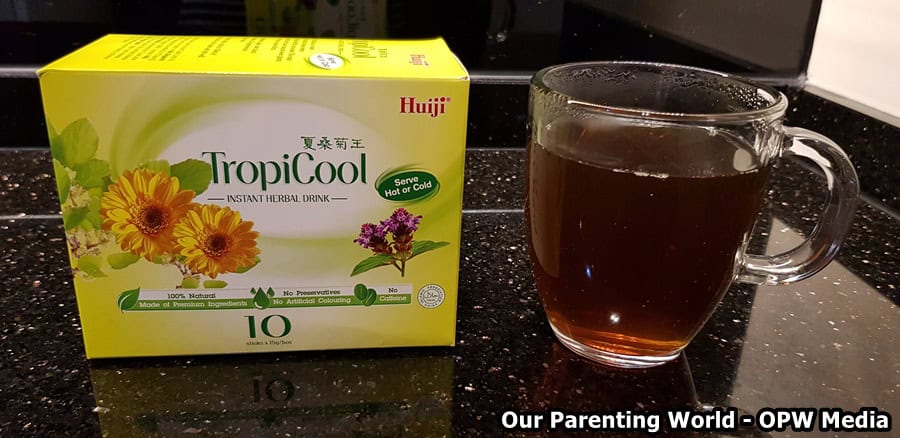 In addition, if you tend to feel heaty, try Huiji TropiCool. It is a healthy, cooling tea made from premium natural ingredients such as Spica Prunellae, Chrysanthemum and Folium Mori. It is very easy to prepare and helps to relieve heatiness, just add a sachet to 150ml of hot or cold water and stir well.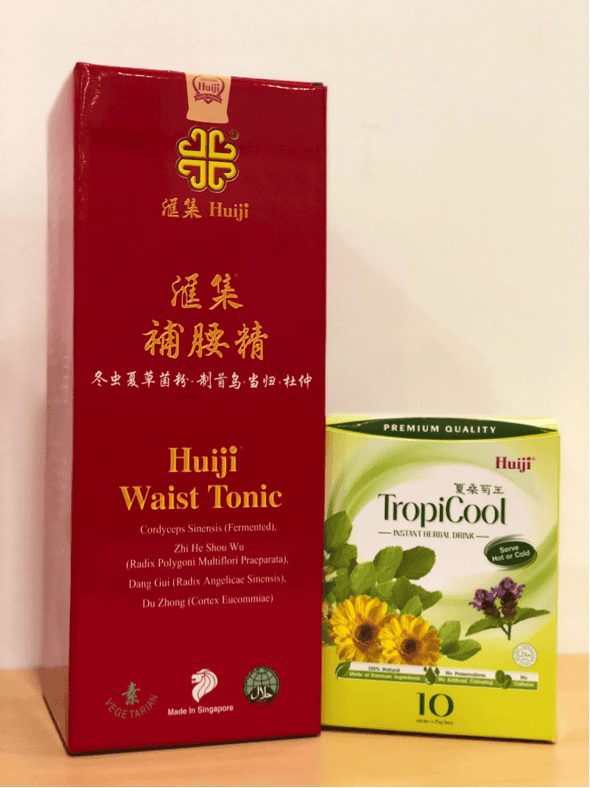 Huiji will be offering a special banded pack of Huiji Waist Tonic (700ml) and Huiji Tropicool (10s) at only SGDS$49.80.
Huiji Waist Tonic and Huiji TropiCool banded pack are available at all Bee's Brand, Cold Storage, FairPrice, FairPrice Finest, FairPrice Xtra, Giant, OG, Prime, Sheng Siong, Unity, ZTP and leading medicine halls. While stocks last.
For more information on Huiji products, please call Tel: 6748 2911.
Here, we would like to wish all the Awesome Fathers, Happy Father's Day! 🙂