Speciality & Fine Food Asia (SFFA) is Southeast Asia's leading trade shows for artisan, gourmet and fine food and drink. The event is held at Suntec Singapore, Halls 401-403 from 11am-7pm on 17th & 18th July and 11am-5pm on 19th July. Please note that this is a trade-only event, and it is not open to public. 
SFFA is organised by Montgomery Asia, Speciality & Fine Food Asia (SFFA) and Restaurant Pub & Bar (RPB) Asia. They are dedicated trade platforms that connect gourmet food producers and purveyors with decision makers in the retail and hospitality sectors, providing companies appropriate avenues to discover new trends, expand their business and reach the right buyers. SFFA will be partnering with the Singapore Halal Culinary Federation (SHCF) for the very first time and visitors can look forward to an exciting range of activities like Halal chef demos, workshops and panel discussions at SFFA. SHCF's partnership is set to draw in restaurateurs, chefs, distributors and buyers from across the region.
Here are some of the F&B booths that we were introduced to during our media tour as follows: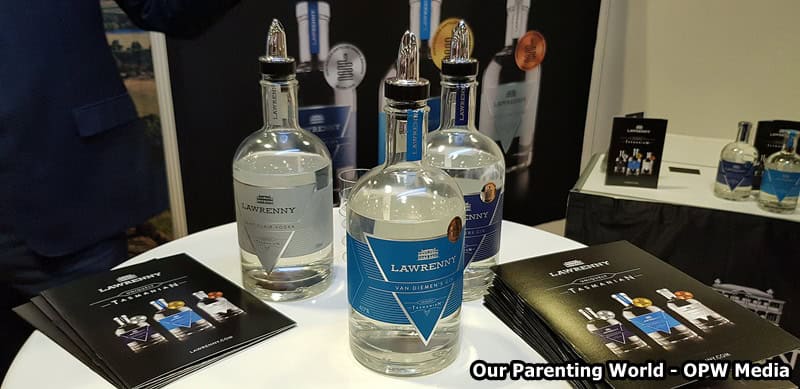 If you enjoy gin, visit Lawrenny as it embraces all that is pure about Tasmania. Van Diemen's Gin is born from the finest base spirit that is infused with a blend of traditional and progressive botanicals and enriched by the pure waters of the River Derwent.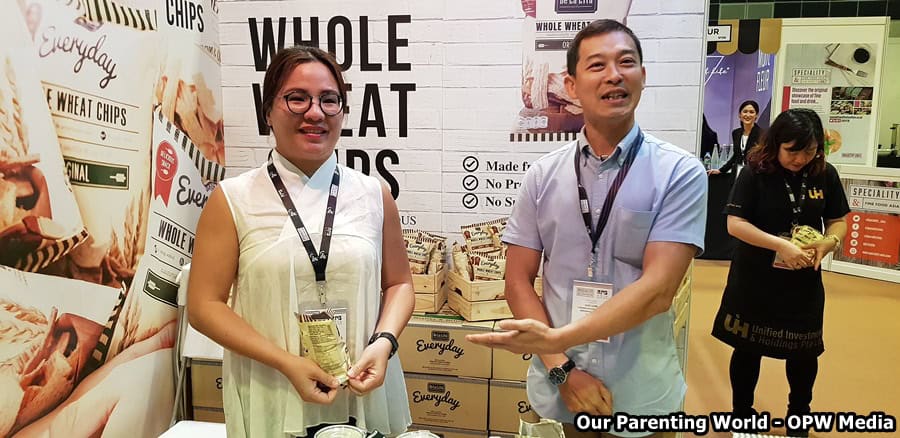 Indulge in healthy snacks with De La Lita, it produces everyday whole wheat chips made from real whole wheat. It has no preservatives and no MSG added, it contains high fiber that makes you feel full longer with fewer calories using least fat as possible to make the chip healthy and delicious.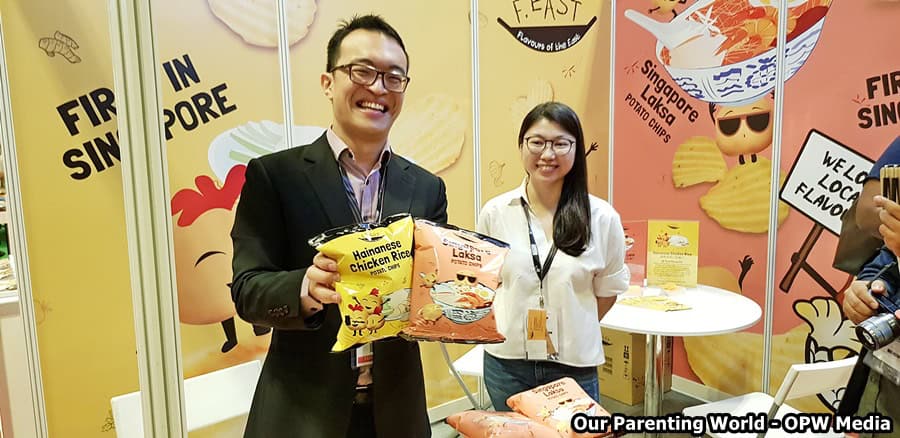 Hainanese Chicken Rice and Laksa-flavoured potato chips by Singaporean husband and wife team Lee Yue Jer and Kee Vern Cheng. Indulge in Singapore's local favourite food turned into delicious chips!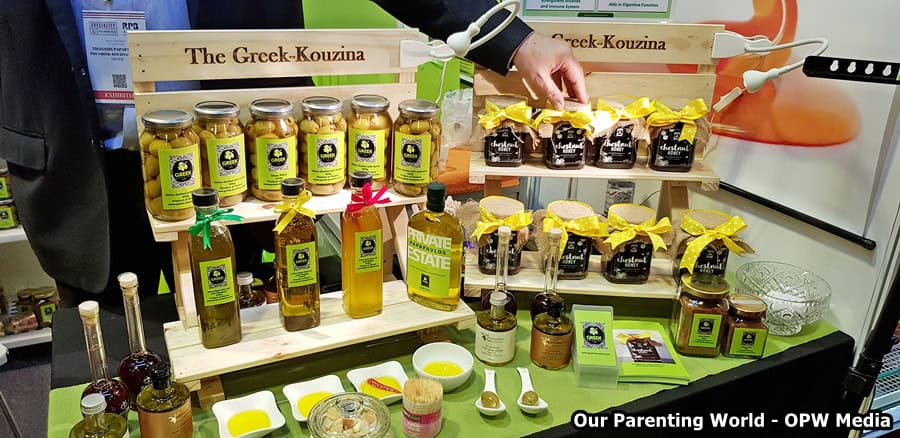 The Greek-Kouzina brings in quality natural and affordable produce from various parts of Greece from extra virgin olive oil, mountain tea to honey. The Greek-Kouzina always brings in products from small producers with who they have personal relations, this is to ensure that their products will always come from the best sources available. 
In addition, there are various Chef demos and engaging panel discussions, to the brand new Investor Pitching Series where visitors can learn from the industry's best! We attended the Chef demo on "Exploring British Food" by Chef Isaac Mchale (The Clove Club). It was an eye opener watching Scottish Chef Mchale working on the lamb dish.
The Clove Club is Britain's top-ranked restaurant and is also Britain's highest-ranked entry in the World's 50 Best Restaurants awards.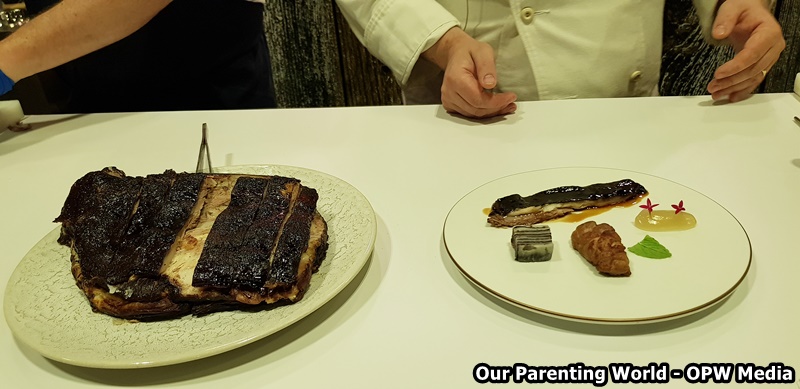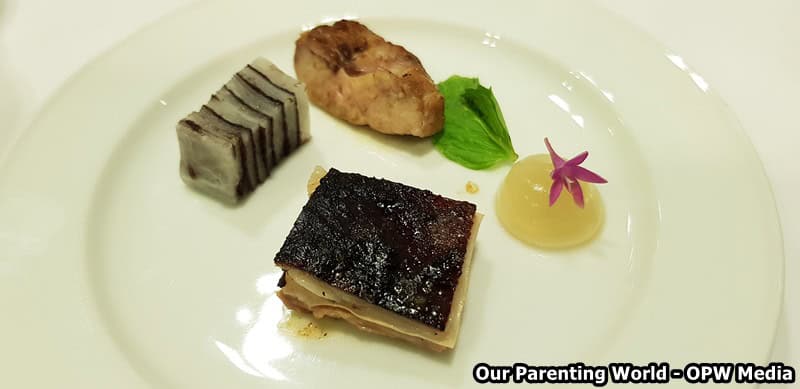 Chef Isaac Mchale is the Chef-Owner of London's The Clove Club and Luca, he is the headline chef for the Speciality & Fine Food Asia 2018. This is his first time in Singapore where he will present two cooking demonstrations at SFFA's Fine Food Live stage. To find out more about Chef Isaac Mchale, please visit https://www.speciality-asia.com/2018/04/17/isaac-mchale-chef-owner-of-michelin-starred-the-clove-club-london-headlines-speciality-fine-food-asia-2018/
Since its inaugural edition in 2017, it has 161 exhibitors and close to 3,000 trade buyers from 30 countries, Speciality & Fine Food Asia 2018 is a must-attend show for all in the fine food industry!
The show is open to trade and professional visitors above the age of 18 years only.
Opening Hours: 
Tuesday 17 July 2018 – 11am to 7pm
Wednesday 18 July 2018 – 11am to 7pm
Thursday 19 July 2018 – 11am to 5pm
Venue:
Suntec Singapore
Halls 401-403
To find out more and to visit the show, please go to https://www.speciality-asia.com/