Southeast Asia's leading trade shows for fine food and drink – Speciality & Fine Food Asia (SFFA) and Restaurant, Pub, Bar Asia (RPB Asia) have concluded recently with a roaring success at Suntec City!
This year is the 3rd edition of the trade show that brings together almost 200 exhibitors consisting of global exhibitors, leading chefs, hospitality industry experts to Singapore for series of exciting demo sessions and panel discussions. SFFA and RPB Asia also hosted the inaugural SG Food Tech Week, a platform to discuss the latest developments, breakthroughs and innovations in the food industry today.
Here's some of the highlights of the exhibitors that our media team has visited during the trade show as follows: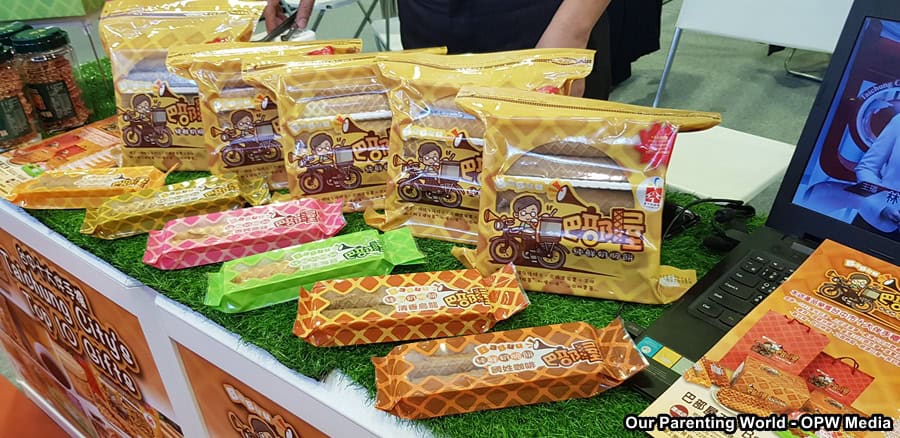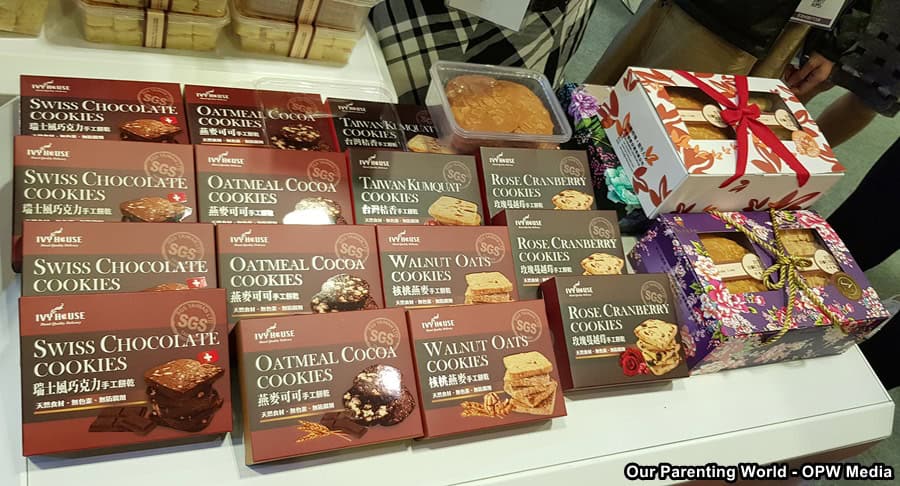 Taichung City Government
Taichung from Taiwan has a reputation for being the home of pastry that dates back to a century ago. In order to help manufacturers based in Taichung to expand their business into the international market, the Taichung City Government invited the Taichung Gift Association and the Taichung Bakery Association to participate in 2019 Speciality & Fine Food Asia in Singapore.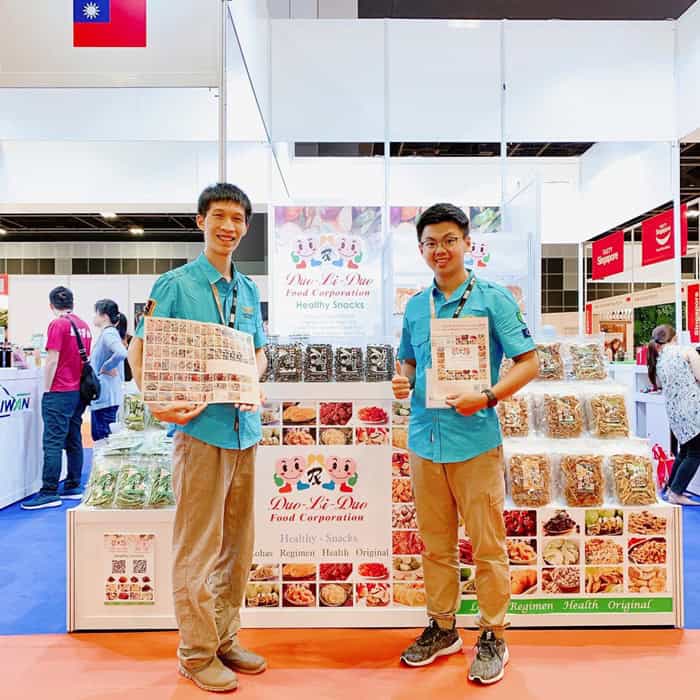 Photo credit to Duo-Li-Duo Food Corporation
We were approached by the two friendly and passionate staff from the company during our visit at the show and they were here to promote world-class dried fruit from Taiwan. Duo-Li-Duo Food Corporation offers the best quality of Taiwan's dried fruit, fruit and vegetable chips, healthy beans, vegetarian dried beans, nutritional cereal, coffee, nuts and various healthy snacks.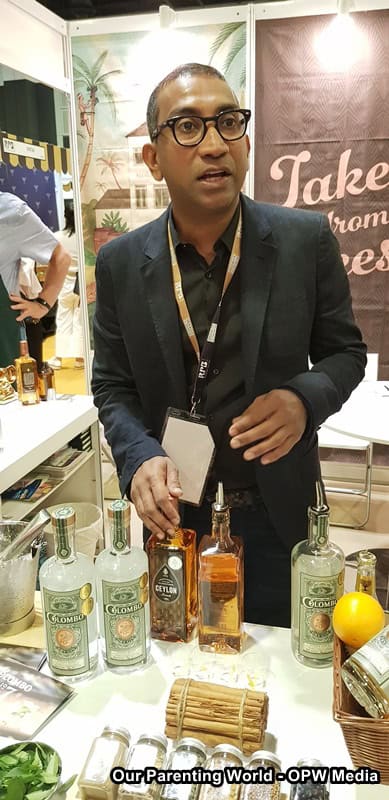 Rockland Distilleries started on a family estate in 1924, it is a pioneering venture that is set up to produce high quality Arrack and Gin. It remains a privately owned family business. Get a taste of high-quality Ceylon Arrack, a Sri Lankan specialty.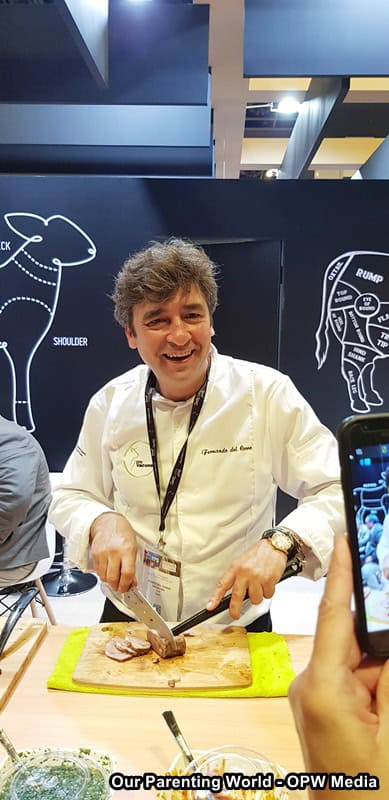 Enjoy delicious and high quality meat from Spain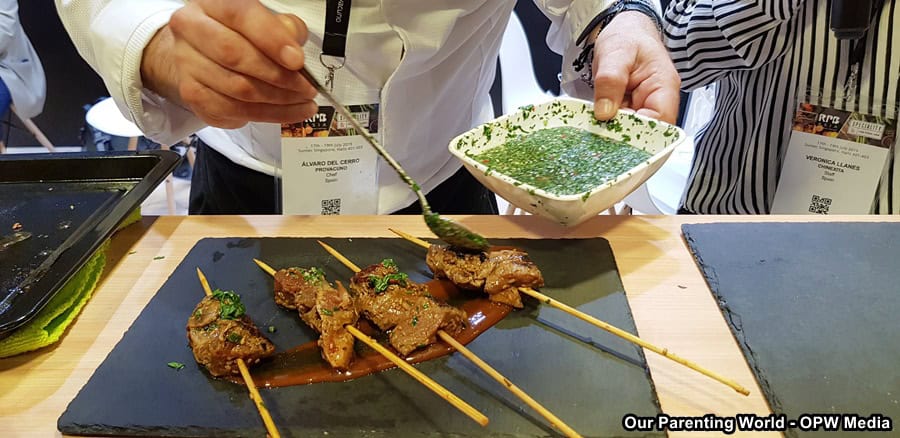 The Spanish meat is so tender, succulent and nutritious containing high amount of protein, vitamins B6 and B12 and a source of potassium, niacin, selenium, phosphorus and zinc.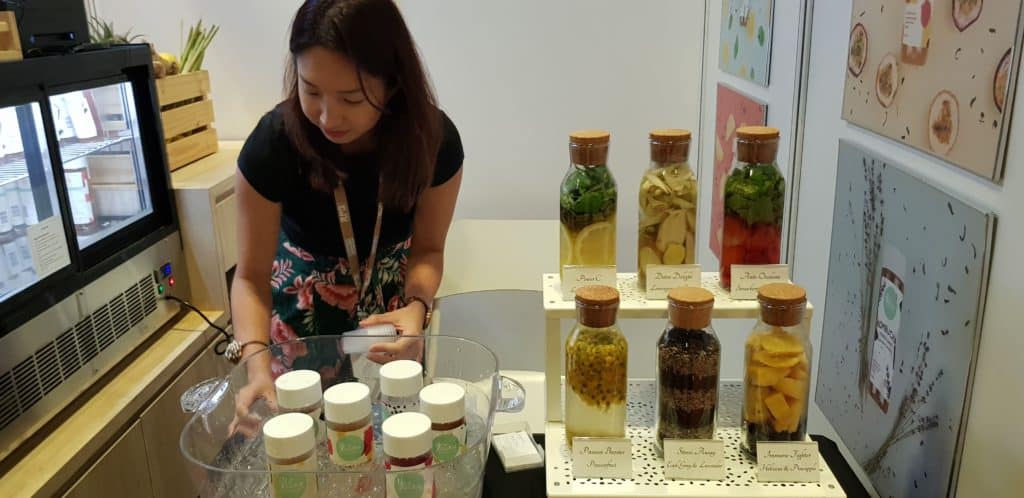 Yocha Kombucha is a 100% natural, gluten free, vegan and contains no preservatives or added colouring. It is a Singapore artisanal kombucha tea brand born out of a desire to help people get back to feeling great with its health benefits!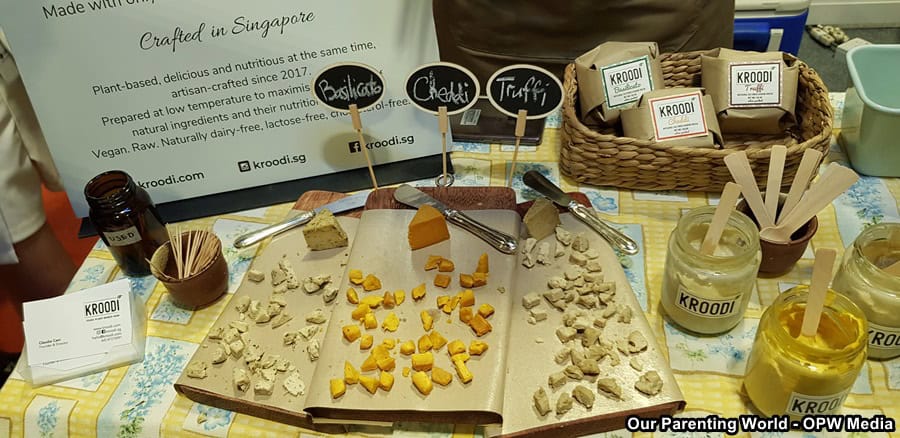 Kroodi Cheese is the first plant-based artisanal cashew cheese in Singapore that makes plant-based wholefood using only natural ingredients with no added preservatives.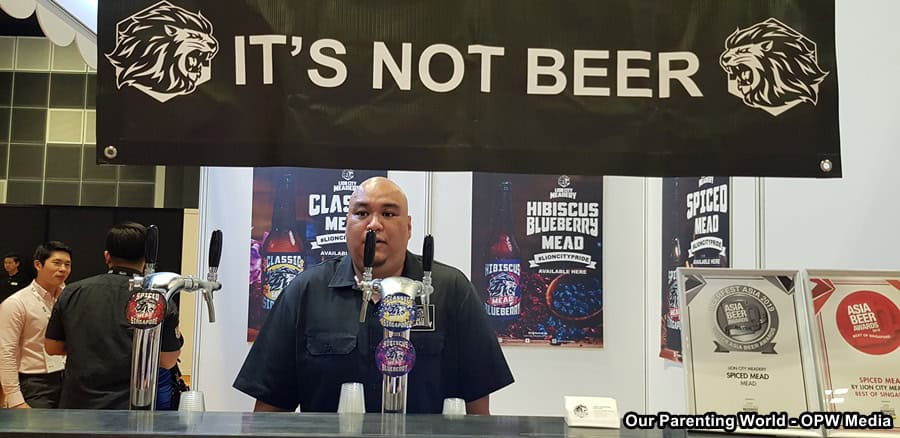 Lion City Meadery is Singapore brewing company that specialises in brewing mead. Its produces all-natural and locally brewed mead. 
Our media team is also brought to a special tour at Speciality Fine Food Asia to showcase the Uzbekistan Booths. Uzbekistan is a Central Asian nation and former Soviet republic well-known for its mosques, mausoleums and other sites that is linked to the famous Silk Road, the ancient trade route between China and the Mediterranean. This is the first time we were introduced to the products that are made and produced in Uzbekistan that is organized by the Embassy of Uzbekistan in Singapore together with the Agency for Export Promotion under the Ministry of Investment and Foreign Trade.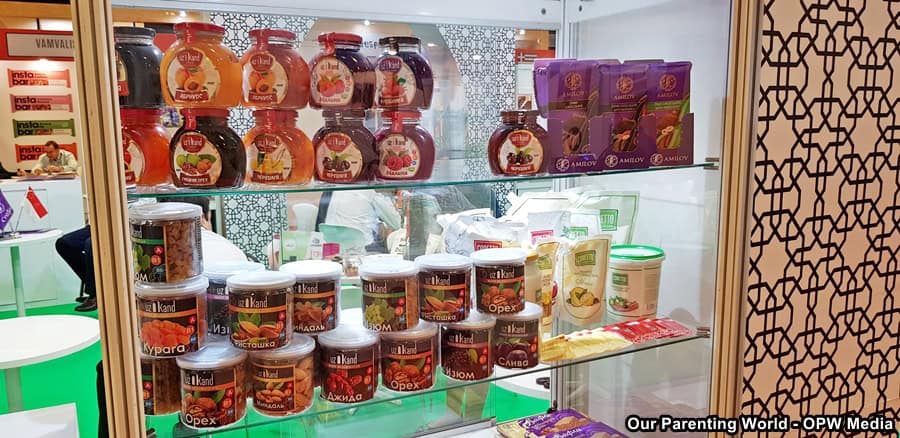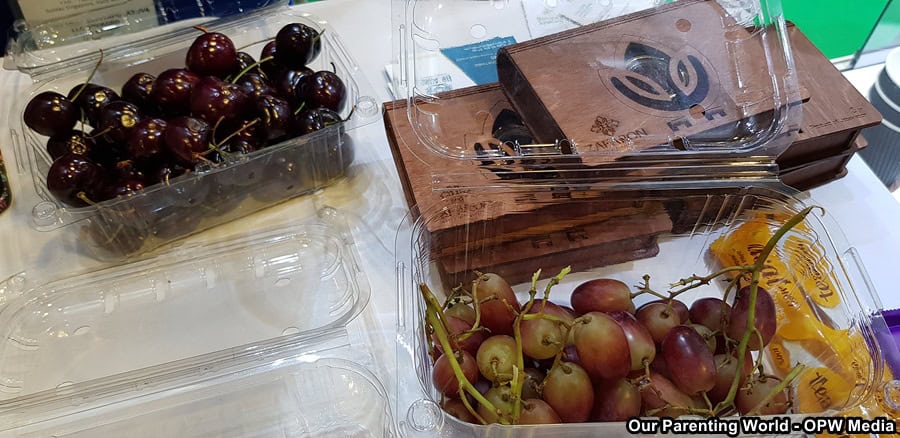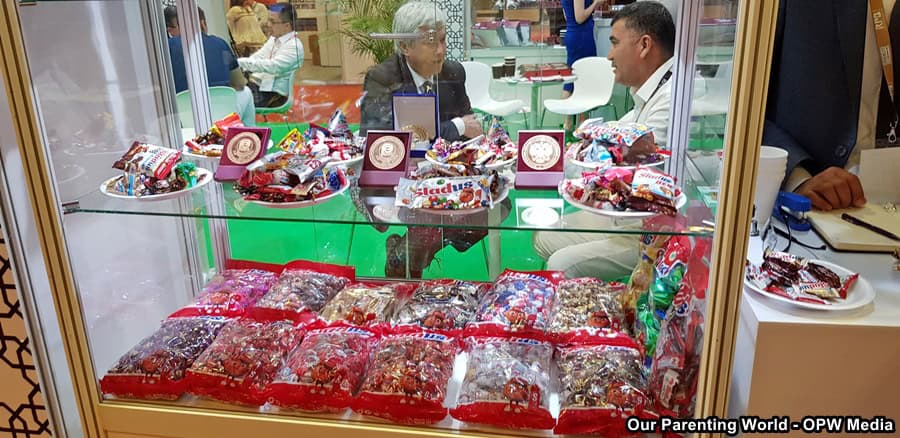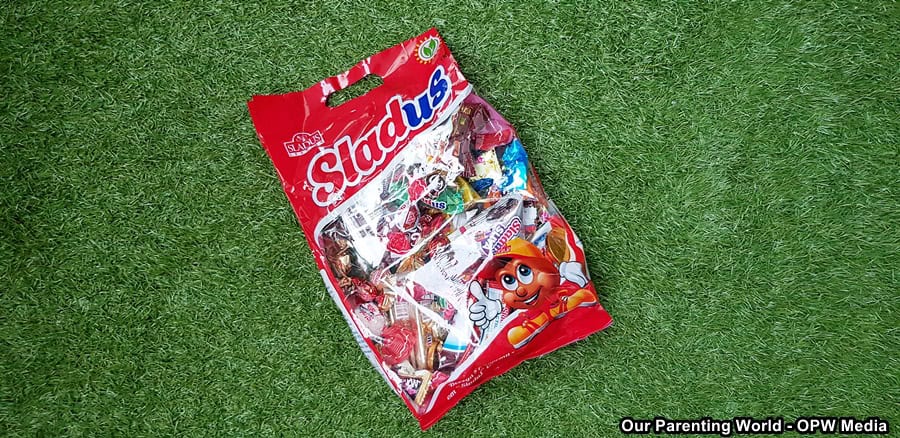 8 Uzbekistan companies took part in the exhibition consisting of UzKand, Sladus, Crafers and BroAgro and more to explore the possibilities of importing Uzbekistan products into Singapore. Its products include healthy wholesome nuts and dried fruits, fresh fruits like big and juicy cherries and grapes, assorted sweets and delicious chocolates and more. 
Speciality & Fine Food Asia (SFFA) is the leading trade show for artisan, gourmet and fine food & drink! Save the dates for next year show to be held from 29 September to 1 October 2020, please check its website for more details at https://www.speciality-asia.com/